Joe Biden Says Marijuana Should Remain Illegal As A Misdemeanor At Democratic Debate
Former Vice President Joe Biden said during Thursday's Democratic debate that marijuana offenses should be treated as misdemeanors—a position that puts him sorely out of step with every other presidential primary opponent on the debate stage, all of whom are calling for outright cannabis legalization.
"Nobody who got in prison for marijuana, for example—immediately upon being released, they shouldn't be in there." he said. "That should be a misdemeanor."
"They should be out and their record should be expunged. Every single right should be returned," he said. "When you finish your term in prison, you should be able to not only vote but have access to Pell grants, have access to be able to get housing, have access to be able to move along the way."
Biden previously called for cannabis decriminalization as part of his criminal justice plan, but his statement about making marijuana offenses misdemeanors could cause some confusion given that, in many but not all cases, misdemeanor offenses carry the possibility of jail time. He did say at one point that nobody should be incarcerated for a non-violent crime, however.
Biden also said that "nobody should be in jail for a drug problem" and that the country should invest more in "rehabilitation centers, not prisons."
"We have to change the whole way we look at this," he said.
NORML was quick to challenge Biden's response, writing on Twitter that "you just said marijuana should be a misdemeanor. You couldn't be more wrong."
We haven't forgot your role in mass incarceration and mandatory minimums.

— NORML (@NORML) September 13, 2019
"It should be LEGAL," NORML said. "We haven't forgot your role in mass incarceration and mandatory minimums."
Biden has routinely faced criticism by his Democratic opponents over his role in advancing punitive drug laws, including the 1994 crime bill, during his time in the Senate. Sen. Cory Booker of New Jersey, who also weighed in on drug policy at the debate, said Biden's criminal justice reform plan is inadequate and argued shortly after its release in July that the "proud architect of a failed system is not the right person to fix it."
"Our criminal justice system is so savagely broken," Booker said during Thursday's debate. "There's no difference in America between blacks, whites and Latinos for using drugs or dealing drugs—but if you're African American, you're almost four times more likely to be arrested and incarcerated, destroying your lives. So much of this comes down to privilege."
Booker also said that he planned to grant mass clemency for thousands of incarcerated Americans, decrying "systemic racism that is eroding our nation" and noting that "we have more African Americans under criminal supervision today than all the slaves in 1850."
"We need to reform this system and we must do it now," he said. "Every day that we wait is too long."
South Bend, Indiana Mayor Pete Buttigieg also briefly weighed in, noting the "overincarcaration of black Americans."
The debate segment on criminal justice began with a question first directed at Sen. Kamala Harris of California, with the moderator noting her prior opposition to cannabis legalization and her record as a prosecutor overall.
"There have been many distortions of my record," Harris said, adding that she was "born knowing about how the criminal justice system in America has worked and has been informed by racial bias."
"I took on the position that allowed me, without asking permission, to create one of the first-in-the-nation initiatives that became a national model around people who are getting arrested for drugs and getting them jobs," she said. She went on to say that she'd end mass incarceration and private prisons.
Harris faced a similar grilling from 2020 candidate Rep. Tulsi Gabbard (D-HI) during the last debate in August.
Sen. Amy Klobuchar of Minnesota weighed in to say that the country should go beyond legislation that passed to reform criminal sentencing and "move to the Second Step Act." She didn't mention whether marijuana reform would be a part of that step, however.
Former Housing and Urban Development Secretary Julián Castro didn't address the issue on the stage but included marijuana legalization in a list of "bold ideas" in a tweet his campaign posted shortly after the start of the debate.
We need bold ideas to win.

Legalize marijuana. Universal health care and universal Pre-K. Unleashing millions of new jobs in a clean energy economy. Reform policing. Declaring housing as a human right.#DemDebate pic.twitter.com/17VwcllaeP

— Julián Castro (@JulianCastro) September 13, 2019
Marijuana Moment received recommended questions for candidates from representatives of six major cannabis legalization advocacy groups. Though those pointed questions weren't asked at this debate, drug policy reform supporters did end up seeing their issue discussed at length before political observers across the nation.
Here's What Legal Marijuana Advocates Would Ask Presidential Candidates At The Debate
Photo courtesy of YouTube/ABC News.
Alabama Senate Approves Medical Marijuana Legalization Bill
The Alabama Senate on Wednesday approved a bill to legalize medical marijuana in the state.
Weeks after the chamber's Judiciary Committee advanced the legislation, it cleared the full floor in a vote of 21-8 following a brief, 15-minute discussion.
The bill, sponsored by Sen. Tim Melson (R), would allow people with qualifying conditions to access cannabis for therapeutic purposes.
Melson is the same lawmaker who sponsored a similar bill that was approved by the full Senate last year but which later died without a House vote amid the coronavirus pandemic.
This latest proposal would establish an 11-member Alabama Medical Cannabis Commission to implement regulations and oversee licensing.
To qualify for the program, patients would have to be diagnosed with one of about 20 conditions, including anxiety, sleep disorders, post-traumatic stress disorder and intractable pain. Regulators would not be able to independently add additional conditions, leaving that decision up to lawmakers.
Advocates say they're encouraged that medical cannabis reform is advancing in Alabama, but they've raised concerns about a number of aspects of the bill.
One problematic provision, they say, is that patients with chronic or intractable pain could only be recommended medical marijuana in cases where "conventional therapeutic intervention and opiate therapy is contraindicated or has proved ineffective."
The bill also prohibits raw cannabis, smoking, vaping and candy or baked good products. Patients would instead be allowed to purchase capsules, lozenges, oils, suppositories and topical patches.
Patients would be allowed to purchase and possess up to "70 daily dosages of medical cannabis." Under an amendment approved on the floor, the maximum daily dose was reduced from 75 to 50 milligrams. However, the amendment's sponsor said it could be increased to 75 milligrams in some circumstances.
The revision also calls for a label on marijuana products to indicate that cannabis can cause drowsiness.
It also calls for a nine percent gross proceeds tax on medical marijuana sales. After covering implementation costs, 60 percent of revenue would go to the state's general fund and 30 percent would go to research into the medical potential of cannabis.
Patients, caregivers and and medical cannabis businesses would receive legal protections under the proposal, preventing them from being penalized for activities authorized by the state.
—
Marijuana Moment is already tracking more than 700 cannabis, psychedelics and drug policy bills in state legislatures and Congress this year. Patreon supporters pledging at least $25/month get access to our interactive maps, charts and hearing calendar so they don't miss any developments.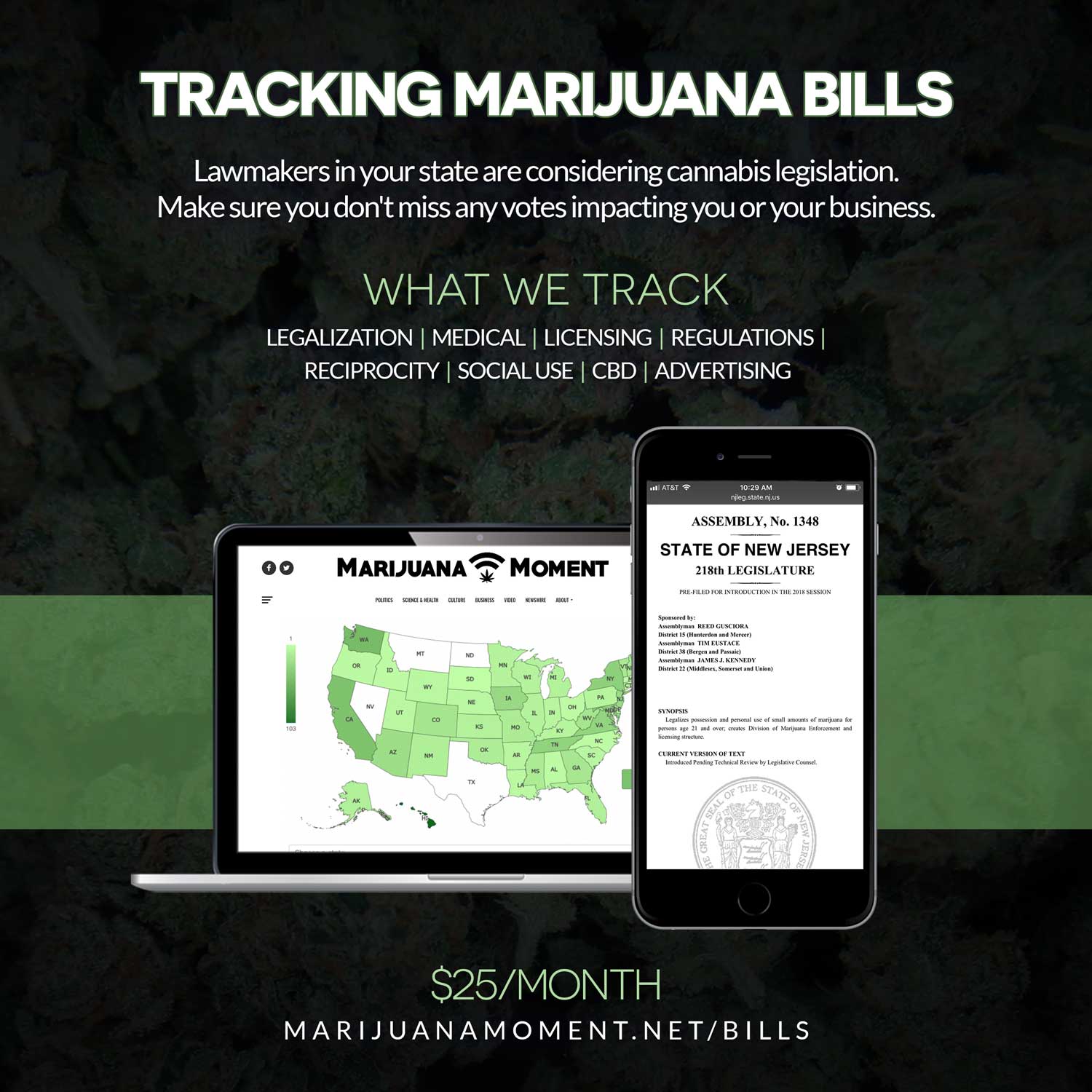 Learn more about our marijuana bill tracker and become a supporter on Patreon to get access.
—
For physicians to be able to recommend cannabis to patients, they would have to complete a four-hour continuing education course and pass an exam. The course would cost upwards of $500 and doctors would also be required to take refresher classes every two years.
Under the bill, regulators would be tasked with developing restrictions on advertising and setting quality control standards. Seed-to-sale tracking and laboratory testing would be mandated.
Other changes approved on the floor would add language to stipulate that gelatinous cannabis products cannot be sugar coated and insert provisions promoting good manufacturing practices and tamper-evident packaging.
A separate amendment that cleared the chamber added sickle cell anemia as a qualifying condition for medical marijuana.
Applications for cannabis business licenses would have to be accepted starting September 1, 2022 and then proceeded within 60 days.
The commission would be required to approve at least four cultivators, up to four processors, up to four dispensaries for the first year of implementation (more could be approved after that point depending on demand) and as many as five vertically integrated operators.
This bill's reintroduction has been greatly anticipated by advocates. The Senate approved a separate medical cannabis bill in 2019, but the House later severely compromised it. The legislation as enacted would not have legalized patient access; rather, it set up a study commission to explore the issue and make recommendations.
The commission came back with its report in December 2019, with members recommending that medical marijuana be legalized.
The Senate's president voted against medical cannabis in 2020 but said he is open to letting the issue advance again in the new session. Meanwhile, the House speaker said that "if the bill comes up and it has proper restrictions in it, then I'm open to at least debating it."
There could be additional pressure on the legislature to enact legalization given that voters in neighboring Mississippi approved a medical cannabis reform initiative during the November election.
New York Marijuana Legalization Proposals Get First Joint Legislative Hearing Of 2021
New York Marijuana Legalization Proposals Get First Joint Legislative Hearing Of 2021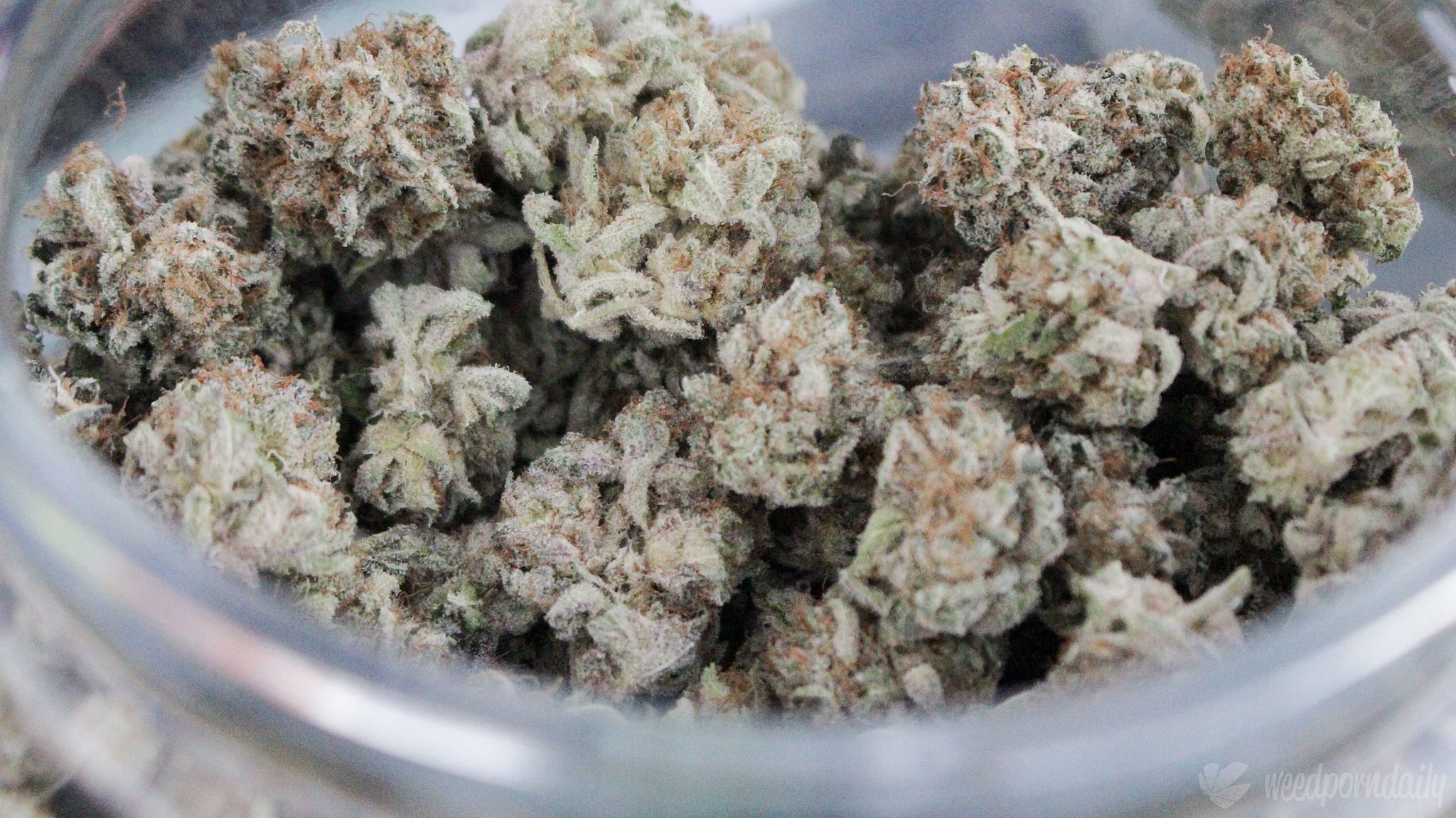 New York lawmakers on Tuesday held the first public hearing of the year on proposals to legalize marijuana, specifically focusing on budget implications.
In a joint session with members of the Senate Finance Committee and Assembly Ways & Means Committee, legislators heard testimony from two pro-legalization industry representatives and one opponent, Kevin Sabet of the prohibitionist group Smart Approaches to Marijuana.
Notably, despite their ideological differences when it comes to legalization in general, all three panelists were critical of the reform proposal that Gov. Andrew Cuomo (D) included in his budget request.
NY Cannabis Growers and Processors Association President Allan Gandelman and NY Medical Cannabis Industry Association President Ngiste Abebe both said they favor a legalization measure out of the legislature—the Marijuana Regulation and Taxation Act (MRTA)—arguing that its tax structure and social equity provisions are superior to the governor's plan, even after Cuomo submitted amendments in hopes of shoring up support among skeptical lawmakers.
"We deeply appreciate the possibilities offered in the MRTA. New York will need to balance issues involving taxes, licensing and speed to market," Gandelman said. "The MRTA does an excellent job allowing for social consumption, cannabis home grow, microbusinesses, home delivery and funding for social equity applicants. These policies should be, without question, integrated into any final legislation enacted by the state."
Watch the joint public hearing on marijuana legalization in New York below: 
Cuomo did propose amending his legalization plan to add a home delivery option and specify how social equity grants for cannabis businesses would be distributed—but advocates say it still falls short of the MRTA, sponsored by Sen. Liz Kreuger (D), chair of the Finance Committee.
Abebe, who also serves as public policy director for Columbia Care, said that her organization believes "the governor's proposal could be improved as well—and then, between the [Cannabis Regulation and Taxation Act] and the MRTA, there is a pathway to effective legalization in New York."
But the April 1 deadline to get those improvements included in Cuomo's budget plan and pass the legislation is quickly approaching, and legislative leadership has indicated that they'd prefer to pass the MRTA first and then begin negotiations with the governor's office.
"It is my hope and desire that New York will legalize adult-use of cannabis this current session in 2021," Assembly Majority Leader Crystal Peoples-Stokes (D), who has been especially critical of the governor's proposal, recently said.
Earlier this month, Lt. Gov. Kathy Hochul (D) told Marijuana Moment in an interview that there would be room for revisions to the governor's plan, stating that "much of it is going to be negotiated with the legislature, and all these details can be resolved with their input as well."
—
Marijuana Moment is already tracking more than 700 cannabis, psychedelics and drug policy bills in state legislatures and Congress this year. Patreon supporters pledging at least $25/month get access to our interactive maps, charts and hearing calendar so they don't miss any developments.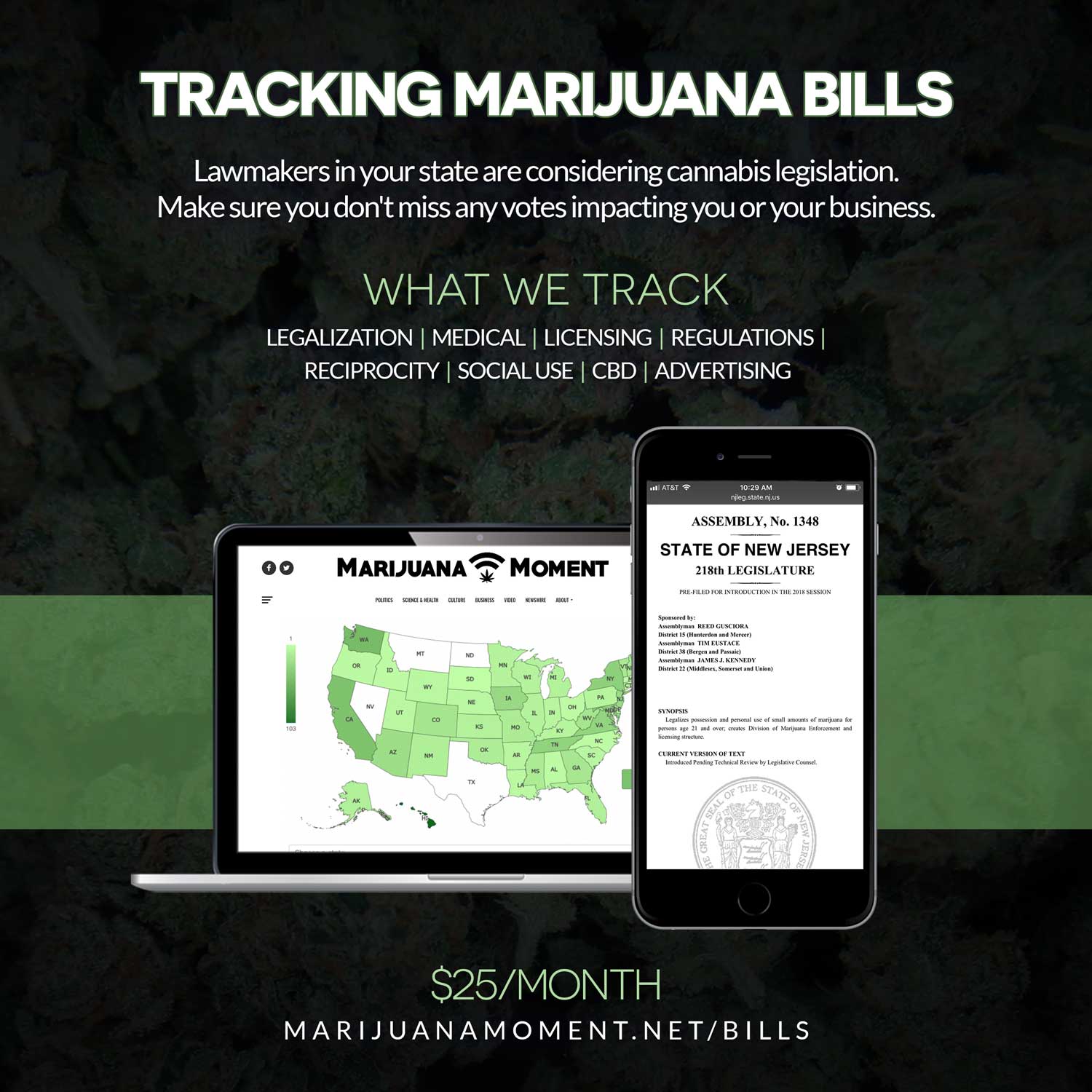 Learn more about our marijuana bill tracker and become a supporter on Patreon to get access.
—
Cuomo said that the changes in his bill reflect "the conversations we've had, but I'm hopeful that we can come to an agreement and we can get it done. He added that he believes, "because I've seen this movie before, "if we don't get it done by April 1, we won't get it done."
This is the third year in a row that Cuomo has included a legalization proposal in his budget plan. The last two times, negotiations with the legislature stalled amid disagreements over certain components such as the tax structure for the market and funding for social equity programs.
Regardless of which direction the legislature ultimately goes on this issue, there's growing recognition in the state that legalization is an inevitability.
The top Republican in the New York Assembly said in December that he expects the legislature to legalize cannabis this coming session.
Senate Majority Leader Andrea Stewart-Cousins (D) said in November that she also anticipates that the reform will advance in 2021, though she noted that lawmakers will still have to decide on how tax revenue from marijuana sales is distributed.
Cuomo also said that month that the "pressure will be on" to legalize cannabis in the state and lawmakers will approve it "this year" to boost the economy amid the health crisis.
The push to legalize in New York could also be bolstered by the fact that voters in neighboring New Jersey approved a legalization referendum in November.
Separately, several other bills that focus on medical marijuana have been filed in New York, and they touch on a wide range of topics—from tenants' rights for medical cannabis patients to health insurance coverage for marijuana products.
Biden Cabinet Pick Defends Proposal To Use Marijuana Tax Dollars To Fund Schools
Photo courtesy of WeedPornDaily.
Biden Cabinet Pick Defends Proposal To Use Marijuana Tax Dollars To Fund Schools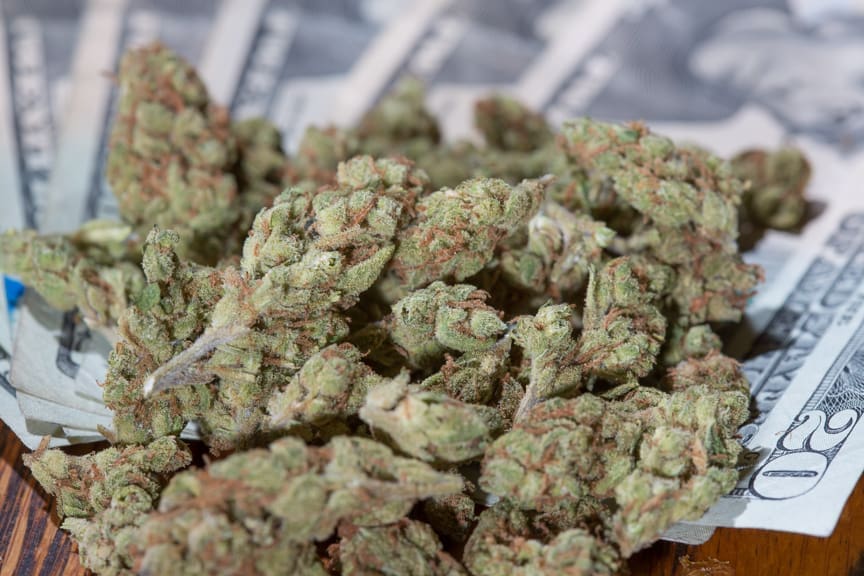 President Joe Biden's pick for secretary of the Interior Department on Tuesday defended a past campaign promise to support marijuana legalization as a means to diversify her state's economy and help fund public education.
Rep. Deb Haaland (D-NM) was pressed on her 2018 remarks during a confirmation hearing before the Senate Energy and Natural Resources Committee. Sen. John Barrasso (R-WY), the panel's ranking member, asked whether it was still her position that tax revenue from cannabis sales could be used to support schools as a replacement for oil and gas royalties as part of a plan to shift away from fossil fuels.
"Well, I think the point of that, ranking member, was to say that we should diversify our funding streams for education and not just rely on one," she replied.
"Is selling marijuana among what the Biden administration calls 'better choices' that the Biden administration has promised to give displaced oil and gas workers?" Barrasso asked. "Is that the better choice? Marijuana?"
"I honestly don't know what President Biden's stance is on cannabis currently," the nominee said.
Biden's Interior nominee Deb Haaland stands by past comments, wants to use marijuana to fund schoolshttps://t.co/BDtqCrdcJp pic.twitter.com/P5UzBp5ZwM

— RNC Research (@RNCResearch) February 24, 2021
The president's position on marijuana does depart with Haaland's, as he has maintained an opposition to adult-use legalization and hasn't signaled that he'd be interested in enacting the reform as a way to raise revenue for any particular initiative. He supports legalizing medical cannabis, decriminalizing low-level marijuana possession, modestly rescheduling the plant, expunging prior cannabis convictions and letting states set their own policies.
In any case, the senator—along with the Republican National Committee (RNC), which circulated Haaland's 2018 comments ahead of the hearing—apparently feels that the marijuana position of his nominee to head Interior are damning, despite the bipartisan public support for legalization and broad sentiment that tax revenue from cannabis should be effectively utilized for public services.
FLASHBACK: Deb Haaland suggests marijuana will plug school funding deficit caused by fossil fuels banhttps://t.co/cEdKMa9fzI pic.twitter.com/07kEzqUc8b

— RNC Research (@RNCResearch) February 23, 2021
"We know what your stances on replacing the revenue, the energy jobs, the jobs that power our economy and the energy that powers our country. And your preference is to turn to drugs is what you've recommended to the voters," Barrasso said. "At a time when there's high unemployment and energy workers lose their jobs—we've seen it in West Virginia, we've seen it around the country—there's been an opioid crisis in this nation. And yet what I hear from you is the answer in a better choice world is marijuana."
Later in the hearing, Sen. Maria Cantwell (D-WA) returned to the ranking member's line of questioning and said "just to be clear on the marijuana issue, this isn't a Seattle issue. Out of 39 counties, 20 to 25 counties in the state of Washington supported legalizing cannabis."
"I don't blame our legislature or others from getting revenue from that and put it towards public health issues in the state of Washington," she said. "This is respecting the wishes of the voters and then putting it to good use."
Watch Cantwell's marijuana comments, starting around 55:45 into the video below: 
Marijuana also came up during Haaland's initial committee confirmation hearing on Tuesday, with Rep. Don Young (R-AK) introducing Haaland and joking about her energy policy by saying that "anybody who thinks you're going to cut off fossil fuel immediately is smoking pot—that's legal in the state of Alaska, by the way."
Watch Young's cannabis comments, about 37:00 into the video below:
For advocates, while it's encouraging to see administration nominees embrace pro-reform positions, this was not the most consequential cannabis comment during a confirmation session this week. On Monday, Merrick Garland, the president's nominee for attorney general said it is not "a useful use of limited resources" to go after people who are complying with state marijuana laws. He also citied cannabis enforcement as an example of the racially discriminatory impact of the criminal justice system.
Another New Mexico House Committee Approves Marijuana Legalization Bill