Incarcerated Patients Have A Right To Use Medical Marijuana, New Mexico Judge Rules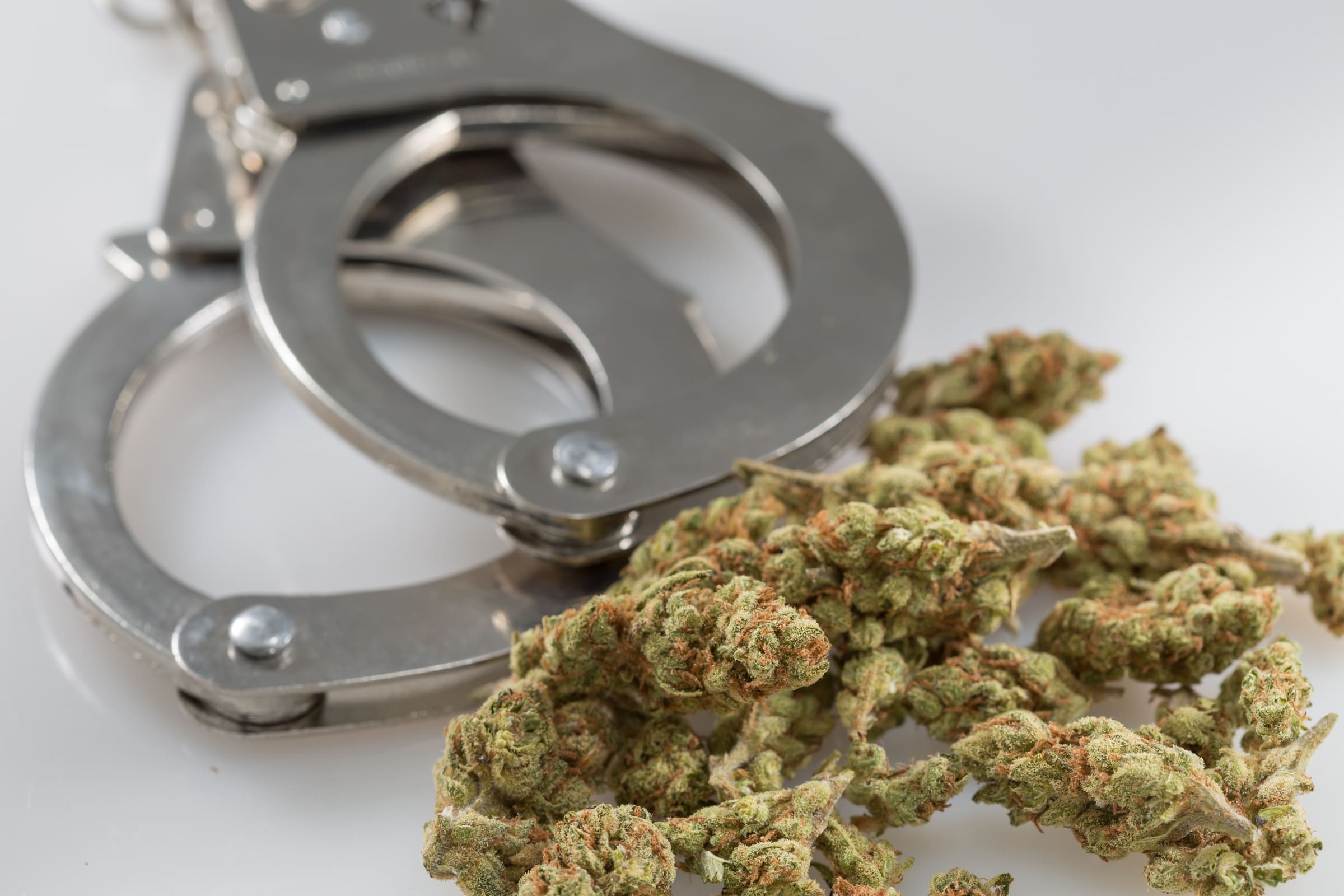 A New Mexico judge has ruled that medical marijuana patients cannot be punished for using cannabis while incarcerated.
In a potentially precedent-setting case, District Court Judge Lucy Solimon granted a motion for declaratory judgement and petition for writ for Joe Montaño, who was penalized after correctional officers discovered marijuana in his possession while serving a 90-day sentence in home confinement.
The judge said that New Mexico's medical cannabis law broadly protects registered patients, and those protections extend to people serving time in jails or prisons.
The correctional facility "shall comply with the Lynn and Erin Compassionate Use Act…and shall not penalize persons in custody or under the supervision of the Metropolitan Detention Center, including those in the Community Custody Program, for conduct allowed under the Lynn and Erin Compassionate Use Act," Judge Solimon wrote on Tuesday.
That's consistent with an amendment to the state's medical marijuana law that was approved last year.
It stipulates that a "person who is serving a period of probation or parole or who is in custody or under the supervision of the state or a local government pending trial as part of a community supervision program shall not be penalized for conduct allowed under the Lynn and Erin Compassionate Use Act."
What remains to be seen is if correctional facilities statewide will voluntarily adopt the policy or if they will move to appeal the ruling. But Sen. Jacob Candelaria (D), who represented the defendant in the new case, told The Santa Fe New Mexican that he plans to send notice to those institutions.
"There's no discretion under the Medical Cannabis Act. You must allow this," he said. "While the criminal industrial complex may have pushback or some concerns, take those to the legislature."
"Because until such time as the legislature changes the law, the law is clear: You must under existing law provide incarcerated persons with the ability to access medical cannabis free from penalty. That's the law," he said.
The senator also told The Albuquerque Journal that government agencies should actually pay for the medical cannabis that incarcerated people use.
"I absolutely do believe that jail and prison facilities have the responsibility to provide that medical care if it's ordered by a physician, period," he said.
The New Mexico-based medical cannabis company Ultra Health assisted in this new case. Its CEO said in a press release that the decision represents a victory "for every medical cannabis patient in New Mexico and across the United States."
"This ruling exemplifies the spirit of the Lynn and Erin Compassionate Use Act: cannabis is medicine and every patient deserves the legal right to access their medicine," Duke Rodriguez said.
Read the judge's ruling on medical cannabis policy for incarcerated individuals below: 
New Mexico medical cannabis… by Marijuana Moment
Marijuana Legalization Could Advance Even Under McConnell, Top Senate Democrat Says