Illinois Governor Touts Huge Increase In Marijuana Tax Revenue For 2022 Fiscal Year As State Approves Social Equity Retailers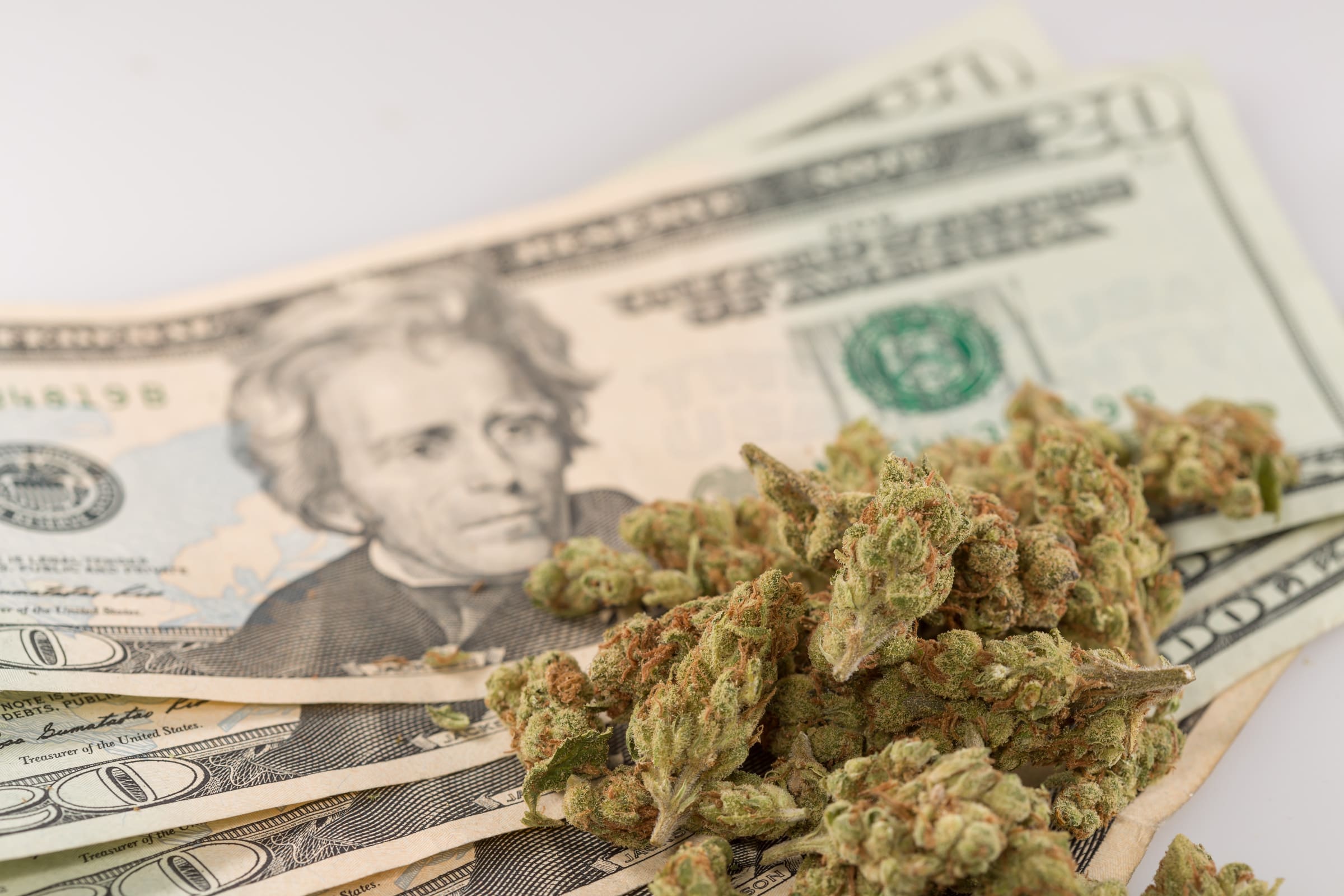 The governor of Illinois is touting new marijuana revenue figures that show the state collected $445.3 million in tax dollars from $1.5 billion in cannabis sales during the 2022 Fiscal Year.
While sales have remained relatively flat since peaking in December, the state saw marijuana tax revenue increase by about 50 percent compared to the prior fiscal year, when Illinois collected $297.7 million in cannabis revenue.
Local governments received $146.2 in cannabis tax disbursements in the latest fiscal year, up 77 percent from the prior year.
Meanwhile, officials approved 149 social equity marijuana retailer licenses on Friday, which is nearly triple the number of currently operating storefronts. That expanded access, once the new dispensaries open, could have a significant impact on future sales and tax revenue.
"Illinois has done more to put justice and equity at the forefront of this industry than any other state in the nation and has worked to ensure that communities hurt by the war on drugs have had the opportunity to participate," Gov. J.B. Pritzker (D) said in a press release.
Illinois made history when we legalized adult-use cannabis with the most equity-centric approach in the nation.

As an expansion of our program, we're issuing dispensary licenses to 100% social equity applicants in an effort to reverse the decades-long failed war on drugs.

— JB Pritzker (@JBPritzker) July 22, 2022
"The $1.5 billion in sales of adult-use cannabis in Illinois translates into significant tax revenue with a portion of every dollar spent being reinvested in communities that have suffered for decades," he said.
To that end, Illinois officials announced last month that the state is awarding $45 million in grants funded by marijuana tax dollars to support community reinvestment in areas "hardest hit by the failed war on drugs."
That marks the second round of funding that's being made available through the state's Restore, Reinvest, and Renew (R3) program, which was established under Illinois's adult-use cannabis legalization law.
"Legalizing cannabis for adults has been a wise investment for the Illinois economy and sales have continued to rise, leading to additional revenue for the state," Senate Majority Leader Kimberly Lightford (D) said. "Consistent cash-flow from the cannabis industry assists the state with funding essential services such as violence prevention, mental health, and local government."
Last year, state officials also put $3.5 million in cannabis-generated funds toward efforts to reduce violence through street intervention programs.
Illinois officials have touted the strength of the state's marijuana market, but they've stressed the importance of putting tax dollars from the program to good use in repairing the systemic harms of prohibition.
From last year's sales, Illinois generated almost $100 million more in tax revenue from adult-use marijuana sales than from alcohol in 2021, state data found.
"The cannabis industry continues to have a positive impact in Illinois," David Harris, director of the Illinois Department of Revenue (IDOR), said. "It has created hundreds of jobs at cultivation centers and dispensaries throughout the state, and tax revenue generated continues to flow to local governments, help with drug programs and treatments, and is also being reinvested back into the communities that need it the most."
While state officials have consistently voiced their commitment to equity, legalization's rollout hasn't been without hiccups and frustration among would-be licensees. Illinois regulators have faced legal challenges over the way social equity licensing applications have been managed, with complaints about the lottery system that the state later said it would work to resolve.
A court order prohibited the state from approving 185 additional recreational cannabis shops for nearly a year before that decision was lifted in May. With the ban removed, officials on Friday announced that they accepted 149 new marijuana retailer licenses for social equity applicants.
"Illinois is leading the way in addressing the War on Drugs as no state has before, and dispensary ownership that reflects our state's diversity is a product of that commitment," Pritzker said last week. "These licenses represent a significant step toward accountability for the decades of injustice preceding cannabis legalization. Illinois will continue to deliver on the promises of putting equity at the forefront of this process."
In addition to providing community reinvestment funding, the governor announced in 2020 that his office had processed more than 500,000 expungements and pardons for people with low-level cannabis convictions on their records.
Pritzker also recently signed a bill that will make it so courts cannot deny petitions to expunge or seal records based on a positive drug test for marijuana.
A state-funded initiative was also recently established to help residents with marijuana convictions get legal aid and other services to have their records expunged.
It's these types of initiatives that Toi Hutchinson recently told Marijuana Moment that she's most proud of as she transitioned from being Pritzker's cannabis advisor to the president of the national advocacy group, the Marijuana Policy Project (MPP).
Schumer Helps Launch Marijuana Equity Initiative In New York After Filing Federal Legalization Bill