Idaho Supreme Court Gives 2022 Marijuana Legalization Initiative A Boost With Ruling On Signature Requirements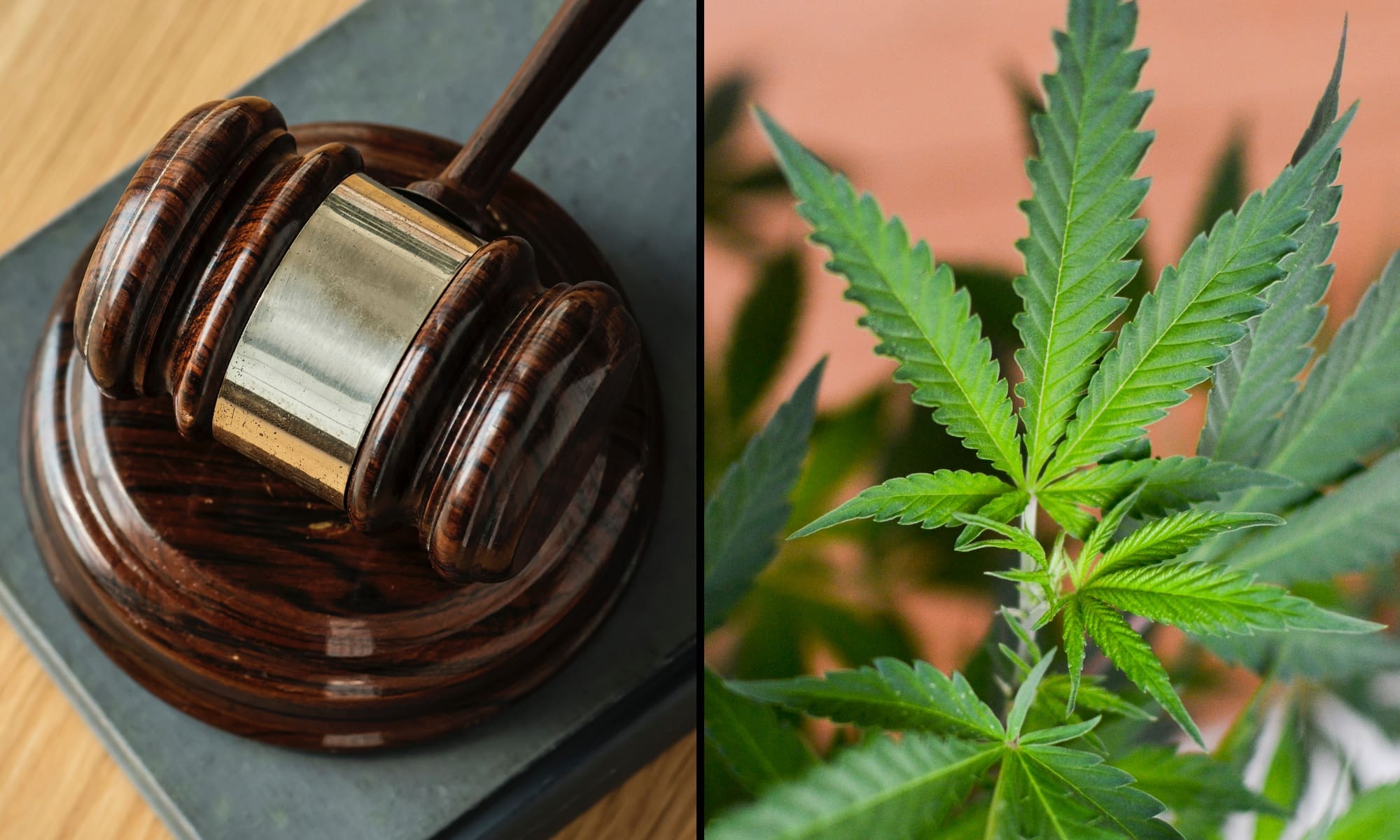 Idaho marijuana activists are breathing a sigh of relief after the state Supreme Court on Monday ruled that a law creating a more restrictive petitioning process for ballot initiatives is unconstitutional.
The governor signed a bill in April that made it so petitioners would've had to collect signatures from at least six percent of registered voters in all 35 of Idaho's legislative districts, rather than 18 districts under previous rules, in order to qualify for the ballot.
That would've significantly strained a campaign to place a cannabis legalization initiative—the Personal Adult Marijuana Decriminalization Act (PAMDA)—before voters in 2022.
Idaho Supreme Court has ruled SB 1110 unconstitutional, restoring the 18-district signature rule and invalidating the July 1 implementation change to allow legislature to repeal passed initiatives. This ruling means we can proceed with our PAMDA "Legalize the Drive" initiative.

— Idaho Way (@IdahoWayInc) August 23, 2021
A separate medical marijuana legalization measure that activists are pushing was unaffected by the policy change because petitioners started collecting signatures earlier and were grandfathered in to the original 18-district requirement.
In any case, the court unanimously declared that the law, which took effect on July 1, unconstitutionally infringed of residents' right to petition.
PAMDA (Legalize the Drive) can now qualify with just 18 districts! Huge news! https://t.co/rNoUg3f6pE

— 'Radical' Russ Belville — Idaho Cannabis Legalizer (@RadicalRuss) August 23, 2021
"We are excited that the Idaho Supreme Court recognized that SB1110 was an obviously unconstitutional attempt to kill petitioning rights," Russ Belville, spokesperson for Legalize the Idaho Way, Inc. and chief petitioner of PAMDA, told Marijuana Moment. "With this ruling, we are now able to move forward with our PAMDA initiative to decriminalize marijuana purchased legally out of state while we continue to support the IMMA medical initiative."
The ruling came in a case brought by the group Reclaim Idaho, which is behind a separate proposed initiative on education funding.
The Idaho Supreme Court has released an opinion in Gilmore v. Denney & Reclaim Idaho v. Denney, on the constitutionality of recent legislation involving the people's initiative and referendum powers. Read the opinion, concurrence & dissent here: https://t.co/1EdFmjvJ7f #idpol

— Idaho Supreme Court (@idcourts) August 23, 2021
The legalization initiative, which was certified and cleared for signature gathering last month, would be fairly limited in scope compared to those that have passed in other states. It would make it so possession of up to three ounces of marijuana would be lawful on private property for adults 21 and older.
Home cultivation would be prohibited, however, and there would be no legal and licensed system of cannabis retailers. The idea is for consumers to be able to buy cannabis in neighboring states that have legal retail operations and then bring the product back to Idaho to be consumed privately at home.
Advocates have until May 1, 2022 to collect about 65,000 valid signatures from registered voters to put the measure on the ballot.
Belville previously told Marijuana Moment that this proposal was partly motivated by a Nebraska Supreme Court decision last year to invalidate a voter-approved initiative to legalize medical cannabis based on a statutory single-subject rule.
Activists in Idaho attempted to get a medical marijuana measure before voters for the 2020 election, but they ultimately ditched the effort due to signature gathering complications caused by the coronavirus pandemic and the state's refusal to provide petitioning accommodations.
Idaho is just one of several states where activists are working to put marijuana measures on the ballot in 2022.
Texas Ban On Smokeable Hemp Manufacturing And Sales Is Unconstitutional, Judge Rules
Photo elements courtesy of rawpixel and Philip Steffan.