How Marijuana Ruined Ronald Reagan's Valentine's Day
It was 38 years ago that marijuana soured an otherwise lovely Valentine's Day for President Ronald Reagan.
What started as a serene evening—spent swapping gifts and kisses with his wife, Nancy—quickly devolved into a nightmare when the two settled in to watch the comedy film "9 to 5" starring Jane Fonda, Lily Tomlin and Dolly Parton.
The movie was "funny," Reagan wrote in a diary entry on February 14, 1981. But "one scene made me mad," he steamed.
"A truly funny scene if the 3 gals had played getting drunk but no they had to get stoned on pot," the Gipper, clearly more of a sipper than a toker, wrote.
"It was an endorsement of Pot smoking for any young person who sees the picture."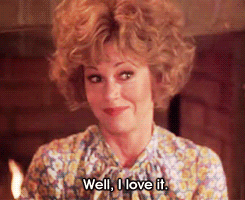 Reagan had made his views on cannabis clear earlier, during his 1980 campaign, when he said marijuana was "probably the most dangerous drug in the United States."
His wife later took up that torch and led the "Just Say No" campaign, which discouraged young people from experimenting with drugs by promoting sensationalized depictions of their effects.
And while that Valentine's Day in 1981 was spoiled by the giggling trio of ladies smoking Maui Wowie in "9 to 5," the Reagans went on to enjoy many more holidays together in drug-free matrimony.
Maury Povich Smoked A Marijuana Strain Named After His Wife, Journalist Connie Chung
Photo courtesy of the U.S. National Archives.
Seth Rogen And Snoop Dogg Offer Marijuana Advice To First-Time Consumers
Seth Rogen and Snoop Dogg have some advice for first-time marijuana consumers: if you bump into them and want to sesh, limit yourself to one hit—or even half a hit.
The cannabis icons joked about their shared love for the plant and offered some tips for novices during an appearance on The Howard Stern Show on Tuesday.
Stern started by asking if the pair had smoked together before. Not surprisingly, they confirmed participating in joint sessions and both agreed that they were enjoyable experiences
"What do you mean when you say you enjoy smoking with Seth?" the host asked Snoop. "Are there people who can bum you out?"
"Yeah, because they talk too motherfuckin' much and they just get in the way, but Seth enjoys the moment. He's creative," the rapper replied. "This motherfucker knows how to make a joint that looks like a cross."
"He's a bad motherfucker at that," he said. "When he pulled that cross out, I was like, 'God, let there be light!'"
Stern also brought up the fact that one of the show's producers, JD Harmeyer, planned to smoke cannabis for the first time. For the occasion, Stern told Harmeyer he should probably stick to no more than three hits, and he asked his guests if that was good advice.
"I'd start with one," Rogen said.
"I'd say a half of one," Snoop said.
"This is from two guys who have had too many motherfuckers come up and get way too high," Rogen added.
"And fall out," Snoop said. "I have a lot of people [say], 'my dream is to smoke with you.' Bang. He dying, I'm gone."
On Monday, actress Jennifer Aniston also gave Harmeyer advice and urged him to "pace yourself" because "it could be the best day of your life or the worst day of your life" depending on how much he smoked.
Later on Tuesday's show, Snoop and Rogen gave Harmeyer some more advice about what kind of cannabis to smoke while flipping through a menu that appears to be from the nation's first marijuana cafe, operated by Lowell Farms in Los Angeles.
Snoop said that the producer should stick to a sativa "because it's a little bit lighter and it's more of an introduction."
Rogen agreed that it should be a sativa, but he said the concentration of THC should be on the higher end "to make sure you actually feel something because you might not."
"But again, one fucking hit," the actor, who also owns a cannabis company called Houseplant, reiterated.
Rogen has also leveraged his marijuana stardom for philanthropic purposes, putting on an adult carnival where the plant was featured to raise money for research into Alzheimer's disease.
He appeared at a congressional hearing in 2014 and joked that while people might expect him to advocate for marijuana reform before the Senate committee, he was actually there to promote research into the disease, which his mother-in-law suffers from.
More recently, Rogen participated in a PSA meant to raise awareness of National Expungement Week, a series of events that took place throughout the country last month meant to help people erase criminal convictions, including those for non-violent cannabis offenses, from their records.
Breaking Bad Teams Up With Marijuana Company MedMen To Promote New Netflix Film
Photo courtesy of YouTube/The Howard Stern Show.
Breaking Bad Teams Up With Marijuana Company MedMen To Promote New Netflix Film
Fans of AMC's "Breaking Bad" are being taken on a scavenger hunt as part of an advertising campaign for the show's upcoming Netflix feature, "El Camino." And the first clue sent people to a MedMen marijuana dispensary in Los Angeles on Sunday.
To promote the movie, which will be released on Friday, the show's official Twitter account started sharing geographic coordinates where people would find clues in the "Hunt for Jesse Pinkman" contest, named after the film's main character.
Smoke it if you got it, but see Badger if you don't. 21+. 34° 4' 29.6" N 118° 23' .9" W

— Breaking Bad (@BreakingBad) October 6, 2019
"Smoke it if you got it, but see Badger if you don't," the first clue read, referencing Pinkman's colleague Badger Mayhew. "21+. 34° 4' 29.6" N 118° 23' .9" W."
— FEEL THE BERN (@HarrariWitte) October 6, 2019
Those coordinates lead to a MedMen cannabis shop in West Los Angeles, where Matt Jones, the actor who plays Badger, hung out and signed posters on Sunday. People who followed the clue to the store received free tickets to the film's premiere.
Thanks for stopping by the store @mattjonesisdead 💚 pic.twitter.com/zDdeOZ9wSv

— MedMen (@medmen) October 6, 2019
Badger is an apt fit for the scavenger hunt stop, as his character on the show was cast as a marijuana enthusiast who assisted Pinkman as a meth distributer throughout its five seasons.
Why MedMen? It's not clear if there's any further relationship between the dispensary chain and the hit series beyond the one stop in the guerrilla marketing campaign, but if one is going to choose a cannabis shop to promote a movie, it's hard to find an example with as much brand recognition as MedMen, which has locations in cities around the country.
Other clues took fans to non-cannabis spots in Los Angeles, including a Four Seasons Hotel. Subsequent clues will lead ticket-seeking fans to locations New York City, Chicago, San Francisco and Albuquerque, though it's not clear if any will be marijuana-related.
LA: hope you found him. NYC, SF, Chicago and ABQ: You're next. #HuntForJessePinkman

— Breaking Bad (@BreakingBad) October 7, 2019
MedMen was also featured in an episode of South Park last month—but its portrayal wasn't especially flattering. The show depicted the company as profit-hungry, working to enact a ban on home cultivation of cannabis in order to protect their bottom line.
MedMen was part of a medical marijuana association that sent a policy statement to New York Gov. Andrew Cuomo (D) last year, urging him not to include a home grow option in legalization legislation, which he ultimately didn't. The company denied opposing home cultivation in a statement to Marijuana Moment at the time.
South Park also seemed to criticize MedMen in an earlier clip, though it didn't name the company explicitly, unlike in the newer episode. Riffing off an actual ad that MedMen produced in partnership with filmmaker Spike Jonze, the show questioned the brand's integrity and suggested that they're more concerned with making money than other issues related to marijuana prohibition.
South Park Slams MedMen In Episode About Banning Marijuana Home Cultivation
Photo courtesy of Gage Skidmore.
South Park Slams MedMen In Episode About Banning Marijuana Home Cultivation
South Park took another hit at the marijuana dispensary chain MedMen in an episode that aired on Wednesday.
As sales start dropping at the fictional cannabis business "Tegridy Farms," the owner, Randy Marsh, investigates and finds that former customers are increasingly cultivating their own marijuana.
"When you grow your own pot, you're taking weed out of my children's mouths," he says.
He enlists his son Stan to testify in front of the City Council, raising fictitious concerns about the dangers of allowing home grow.
"What's happened to our country? People are being wronged by a broken system and we must say no more. No more home grown marijuana," Stan says. "As the son of a proud American farmer, I am concerned about what home grown can lead to."
"People can grow weed wrong and poison themselves," he continues. "Unscrupulous growers could use cheap irrigation and drown babies. The fact is simple, marijuana must be grown with Tegridy."
When the local government declines to intervene, two people who explicitly identify as MedMen representatives show up at Stan's farm.
Watch the episode in full here. 
"We represent a billion dollar marijuana company. You seem to be fighting the same fight we are," one representative says. "We just want to help you. Ever heard of MedMen?"
"We have a common problem: home grown weed," he says, as the trio shares a joint.
"We're just worried about safety, you know? Babies drowning in irrigation and such," the other person adds.
Stan agrees that babies drowning is no good and anticipates the deal the company wants to offer.
"So you guys want to put all our money together and we go fuck this town up so nobody can ever grow their own weed again? I'm totally in," he says.
Though deeply hyperbolic, the episode seems to draw from a real-life criticism of the marijuana company. MedMen was part of a New York-based medical cannabis association that sent a policy statement to Gov. Andrew Cuomo (D) last year, urging him not to allow a home cultivation option in legalization legislation—a request he ended up following in his proposal to lawmakers.
MedMen told Marijuana Moment at the time that it supports a home grow option but declined to answer specific questions about the company's involvement in drafting the document.
In the actual policy statement, the association made arguments against home grow that appear to be the basis of the South Park jokes. For example, the groups expressed concerns that marijuana cultivated for personal use could contain noxious pesticides and other contaminates—though there wasn't any language about babies drowning.
MedMen did not respond to a request for comment on the episode's portrayal of the company by the time of publication.
In another scene, Tegridy Farms business partner Towelie asks Randy if he made "a deal with another weed company." Here's the exchange:
Randy: Yes, Towelie, I'm working on a merger with MedMen
Towelie: MedMen? But those guys are posers.
Randy: We have a deal in the works to put a stop to home growers once and for all.
Towelie: Jesus, I knew a guy once who thought weed should be for everybody—a guy who believed in integrity. I don't understand who you even are anymore.
The scene ends with Randy asking what's "wrong with trying to protect our business," to which Towelie responds "weed isn't supposed to be some money-grabbing business model" and that it's "a gift from God and not something to be exploited by some stupid towel."
This isn't the first time South Park has appeared to knock MedMen.
In July, the show released a fictional ad for Tegridy Farms that contrasted its business model with that of a major marijuana corporation that resembles MedMen, though the company wasn't mentioned by name. The ad is in the same style as a real one the MedMen released in partnership with filmmaker Spike Jonze in February.
MedMen is backing a proposed Florida marijuana legalization ballot initiative that makes no provision for home growing, but an Arizona measure it is helping to fund does allow for personal cultivation.
Marijuana Enthusiast Seth Rogen Releases PSA Promoting National Expungement Week
Photo courtesy of Comedy Central.