House approves state cannabis protections (Newsletter: July 31, 2020)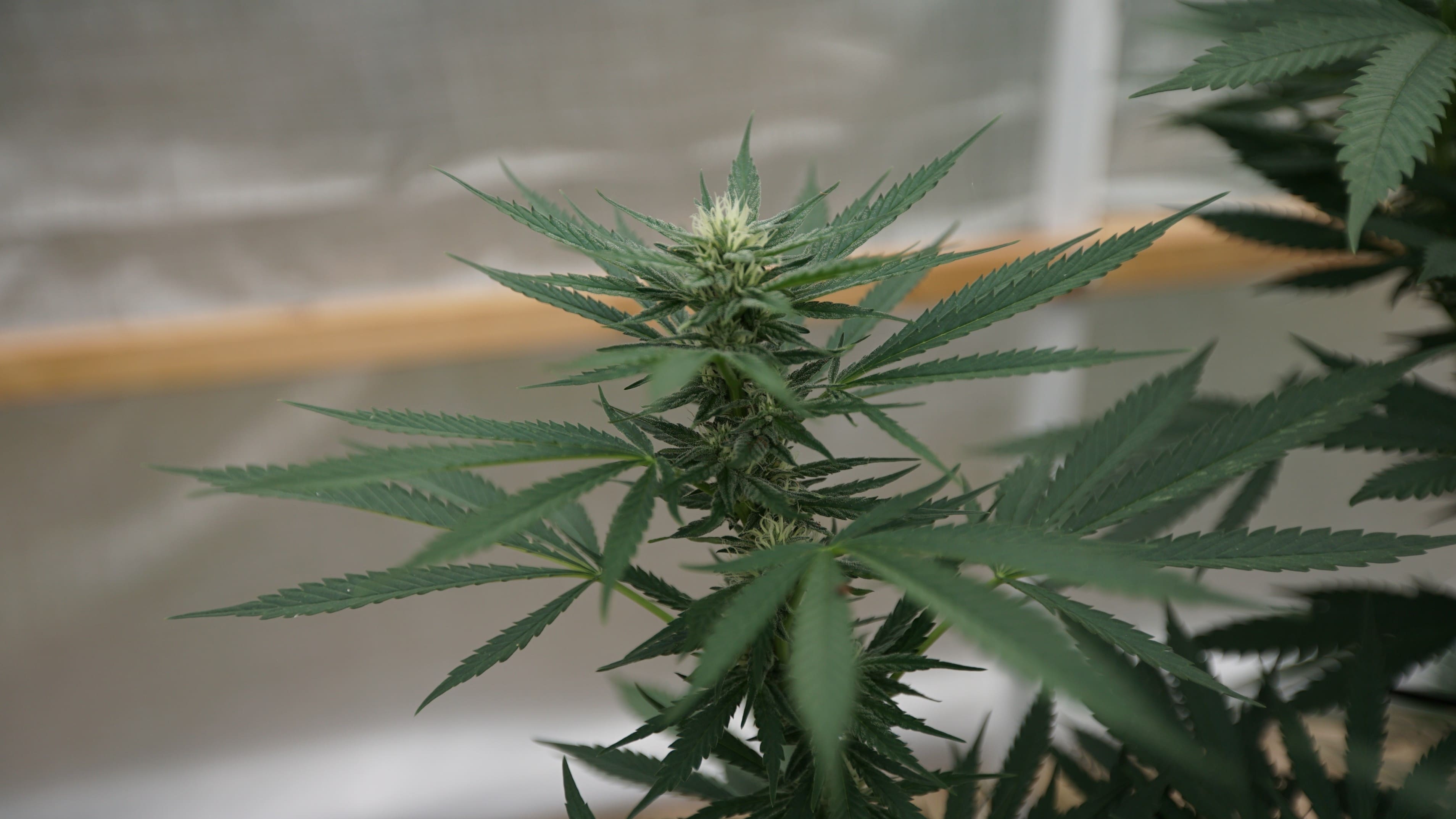 White House faith advisor bashes Biden's marijuana record; CA AG: court should block DEA cannabiz subpoena; Legalization an issue in House primary
Subscribe to receive Marijuana Moment's newsletter in your inbox every weekday morning. It's the best way to make sure you know which cannabis stories are shaping the day.
Your support makes Marijuana Moment possible…
There are now 1,531 cannabis-related bills moving through state legislatures and Congress for 2020 sessions.

Never let a marijuana bill catch you by surprise with exclusive access to Marijuana Moment's custom-built cannabis legislation tracker for just $25/month.
https://www.patreon.com/marijuanamoment

/ TOP THINGS TO KNOW

The House of Representatives passed an amendment to block the Department of Justice from interfering with all state, territory and tribal marijuana laws.

White House Faith and Opportunity Initiative Advisor Paula White-Cain blasted presumptive Democratic presidential nominee Joe Biden's record of supporting harsh criminal justice legislation that sent people to prison for cannabis and other drugs.
"Everyone forgets Clinton's bill that Joe Biden went along with and signed people to prison for 30 years for three ounces of marijuana."
California Attorney General Xavier Becerra (D) filed a brief asking a federal court to block a Drug Enforcement Administration subpoena seeking to force state regulators to hand over information about marijuana businesses.

Marijuana is becoming a key issue in one of the most-watched congressional primaries of 2020. The challenger, Holyoke, Massachusetts Mayor Alex Morse (D), is calling out longtime incumbent Rep. Richard Neal (D-MA) for not acting on a cannabis legalization bill that's before his committee and for remarks where he referred to marijuana as a "gateway drug."

/ FEDERAL

The U.S. Sentencing Commission reported that drug offenses were the most common primary offense type for federal probation and supervised release violations.

The Drug Enforcement Administration sent out an alert about "telephone calls by scammers posing as DEA employees attempting to defraud and extort victims."

The Food and Drug Administration announced a voluntary recall of Summitt Labs CBD products due to high lead content.

Senate Majority Leader Mitch McConnell (R-KY) criticized House Democrats for including "all kinds of things related to marijuana" in their coronavirus relief bill.

Rep. Alexandria Ocasio-Cortez (D-NY) called it "embarrassing" that Democratic officials rejected a marijuana legalization amendment for the party platform and said she is "not confident" that presumptive Democratic presidential nominee Joe Biden would evolve on the issue.

Rep. Joe Kennedy (D-MA) said it is "odd" that Sen. Ed Markey (D-MA) is criticizing the congressman for being slow to evolve on marijuana legalization when he appears to have publicly endorsed the reform before the senator did.

Rep. Ken Calvert (R-CA) tweeted, "Let's remember just how unserious House Democrats were when they passed a so-called COVID-19 relief bill that included…benefits for lobbyists and the cannabis industry."

California Democratic congressional candidate Shahid Buttar tweeted, "Legalize marijuana nationwide and expunge records for cannabis-related offenses. Pass it on."

/ STATES

New Hampshire Gov. Chris Sununu (R) cited his previously signing a bill to decriminalize marijuana possession in a message about vetoing legislation that would have allowed people to petition to have some drug crime records annulled.

Pennsylvania regulators removed the requirement for medical cannabis patients to renew their registrations in order to maintain participation in the program. The state's lieutenant governor tweeted, "I fully, fully support, lobbied + endorse home grow for medical marijuana patients.   Especially during the pandemic."

Nevada regulators and businesses challenging their marijuana licensing process have reached a proposed settlement in the case.

Oregon regulators will hold a hearing on proposed marijuana business inspections and on-site delivery rules on August 17.

/ INTERNATIONAL

Several countries expressed concerns about a World Health Organization recommendation to clarify that CBD is not under international control at a United National Commission on  Narcotic Drugs meeting.

Netherlands regulators received 149 applications to grow legal recreational marijuana to supply coffee shops.

/ SCIENCE & HEALTH

A study identified a "'reverse gateway effect' among some street entrenched young people, whereby cannabis use was associated with the intermittent reduction, elimination or prevention of more harmful forms of drug use such as meth and opioid use."

A study found that "high concentrations of airborne fungi were identified" at indoor marijuana grow operations.

/ ADVOCACY, OPINION & ANALYSIS

Colorado hemp industry participants are protesting state regulators' selection of the Marijuana Policy Group to establish the state Hemp Center of Excellence.

/ BUSINESS

High Times Productions, Inc. is being accused of reneging on its obligations in an Americans with Disabilities Act lawsuit related to accessibility issues at its Cannabis Cup events.

FSD Pharma Inc. is forfeiting its Canadian licenses and is exiting the marijuana business.
Make sure to subscribe to get Marijuana Moment's daily dispatch in your inbox.
Photo courtesy of Chris Wallis // Side Pocket Images.