Here's Mitch McConnell's New Hemp Legalization Bill
The most powerful Republican on Capitol Hill just filed a bill to radically change federal laws that currently make cannabis illegal for all purposes.
While new legislation introduced by Senate Majority Leader Mitch McConnell (R-KY) would not legalize marijuana for recreational or medical use, it would remove non-psychoactive cannabis varieties known as hemp from the Controlled Substances Act.
It's time the federal gov changes the way it looks at #hemp, which is why Senator @RonWyden and I, along with @SenJeffMerkley, are introducing legislation that will modernize federal law in this area & empower American farmers to explore this promising new market.

— Leader McConnell (@SenateMajLdr) April 12, 2018
"We all are so optimistic that industrial hemp can become sometime in the future what tobacco was in Kentucky's past," McConnell said last month when first announcing the new bill, which he formally introduced on Thursday with a bipartisan group of cosponsors.
Glad to introduce the #HempFarmingAct. Oregon farmers should be allowed to grow the hemp that goes into the products you can buy at your local supermarket. https://t.co/CRWDmzWQv6

— Ron Wyden (@RonWyden) April 12, 2018
In addition to legalizing hemp under federal law, the Hemp Farming Act of 2018 would remove restrictions on banking access, water rights and other roadblocks that farmers and processors currently face.
The U.S. Department of Agriculture would receive oversight plans from states, and then state departments of agriculture would regulate local production.
The bill would also make USDA research funding available to farmers, and hemp plants would be eligible for crop insurance.
McConnell has already successfully attached language to broader legislation, such as the 2014 Farm Bill and annual spending packages, that shields state industrial hemp research programs from federal interference.
But confusion over what counts as research as well as issues related to the interstate transportation of hemp seeds has caused confusion as the Drug Enforcement Administration has in some cases sought to enforce federal laws that do not distinguish between hemp and marijuana.
While hemp products such as food, clothing and other consumer goods are legal to sell in the U.S., cultivation of the plant is banned outside of the limited exemption for state research programs, so manufacturers must in many cases import the raw materials from other countries that do no prohibit hemp farming.
"As the tobacco industry has changed, some farmers in states like Kentucky have been searching for a new crop that can support their families and grow our agricultural economy," McConnell said in a Senate floor speech about the new bill on Thursday. "And many believe they've found such a product: industrial hemp. But the federal government has stood in the way. Mr. President, it's time to change that."
Sen. Ron Wyden (D-OR) joined McConnell on the floor to champion the new bill.
"It is really a milestone to have the majority leader of the Senate working with a bipartisan group of us to lift a restriction that is anti-farmer, certainly anti-consumer and anti-common sense," he said. "The only thing you're going to accomplish by smoking hemp is wasting your breath, wasting your time and wasting lighter fluid."
Wyden also posted a series of tweets about his support for legalizing hemp.
Sen. Jeff Merkley (D-OR), another cosponsor of the bill, said, "It's past time that we move beyond these outdated and frustrating restrictions on hemp farming in the United States. If we're selling hemp products in the United States, we should be growing hemp in the United States – it's good for jobs, good for our communities, and it's just common sense."
McConnell revealed that he will soon be discussing hemp issues with U.S. Attorney General Jeff Sessions, a longtime cannabis law reform opponent.
The majority leader was an original cosponsor of a standalone industrial hemp bill during the 114th Congress, but it did not receive a hearing or a vote. Last year he signed onto a nonbinding resolution approved by the Senate in recognition of Hemp History week.
"Industrial hemp holds great potential to bolster the agricultural economy of the United States," that measure declared.
Eric Steenstra, president of Vote Hemp, said in a statement that the new bill "will finally remove the federal roadblocks holding back the industry and help to create jobs in farming and manufacturing."
"The Hemp Farming Act of 2018 is landmark legislation that will be remembered as the key element which finally allowed the hemp industry to flourish in the U.S.," he added.
See the full text of McConnell's new hemp bill below:
Sen. Mitch McConnell Hemp Bill by tomangell on Scribd
This piece was first published by Forbes.
Photo courtesy of Chris Wallis // Side Pocket Images.
Wisconsin Governor Blasts Lawmakers For Not Legalizing Medical Marijuana Despite Public Support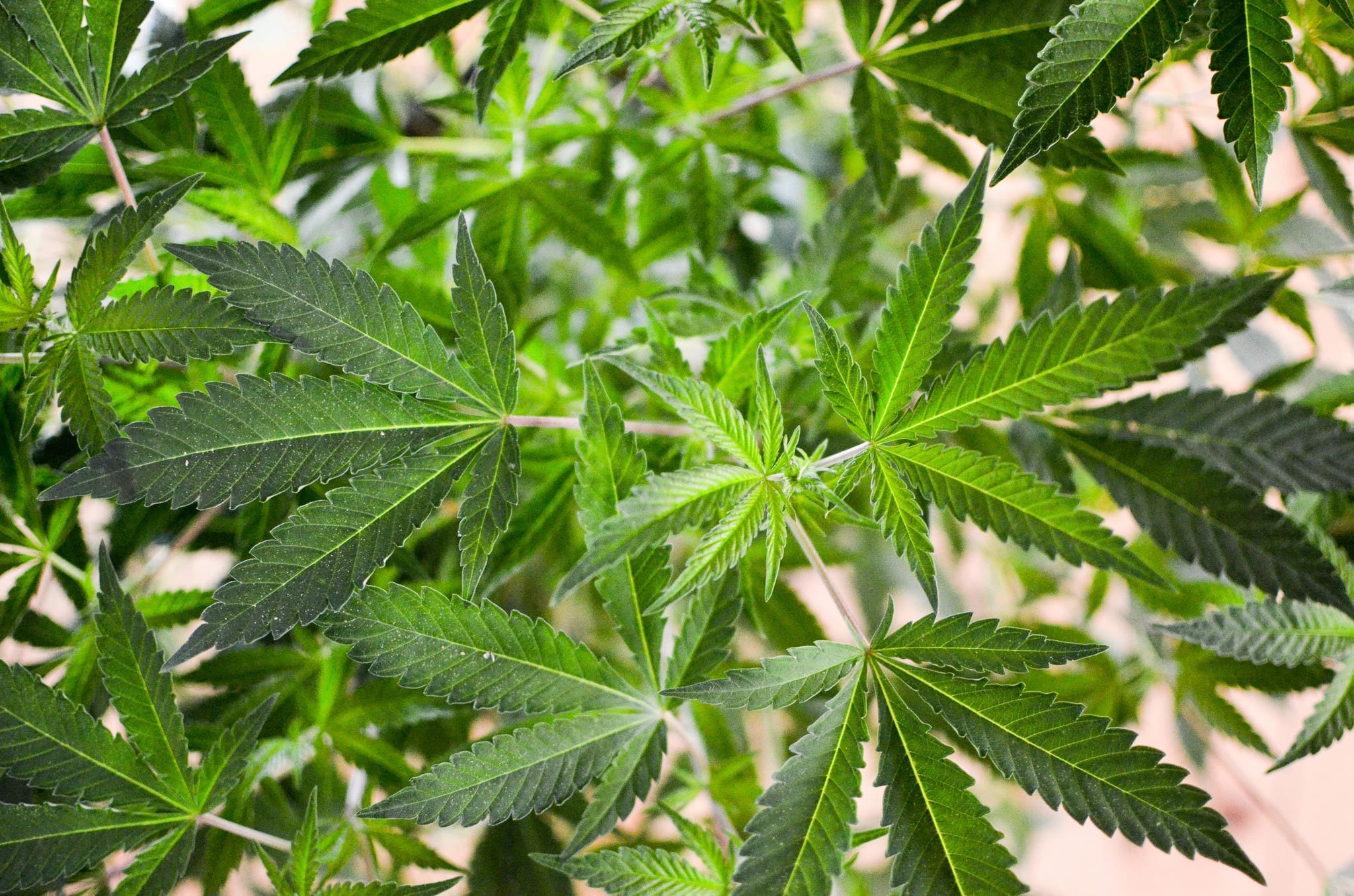 The governor of Wisconsin called out state lawmakers on Wednesday for declining to pass legislation legalizing medical marijuana despite widespread public support for the policy.
"When more than 80 percent of our state supports medical marijuana…and elected officials can ignore those numbers without consequence, folks, something's wrong," Gov. Tony Evers (D) said during his annual State of the State address.
Watch Evers's comments about public support for medical cannabis below:
He also cited contrasting public support support and lack of legislative action on issues such as expanding Medicaid and universal background checks for gun purchases.
While Evers had included both marijuana decriminalization and medical cannabis legalization in his budget proposal last year, Republican leaders stripped those policies from the plan. It's not clear if he'll attempt to pursue the policies through the budget again this year, or if lawmakers would be more inclined to support reform than the last round.
Senate Minority Leader Jennifer Shilling (D) recently said she hopes that the legislature came come together around certain bipartisan issues such as medical marijuana. But Senate Majority Leader Scott Fitzgerald (R) said last month that there's no such legislation he's be willing to get behind.
Assembly Speaker Robin Vos (R) didn't seem to close the door on the possibility of approving legalization legislation, however, but tempered expectations about when or how it would be achieved.
"It's going to take a while," he said last month. "It's not like it's a panacea that everybody thinks, 'Oh, jeez this is an easy slam dunk.' It's a complicated issue that we want to get right."
He also previously suggested that he'd only support a significantly limited program that would allow patients to access cannabis in pill form, raising doubts about whether Democratic lawmakers would be willing to advance such a reform.
While decriminalization didn't come up in the governor's speech, lawmakers did file a bill last year to remove criminal penalties for possession of up 28 grams of marijuana.
Not only is there broad public support for medical cannabis legalization based on polling, but local elections have also demonstrated that the people are ready for change. Three jurisdictions in the state voted in favor of non-binding resolutions expressing support for the legalization of marijuana for medical or recreational purposes last year. That followed the approval of other cannabis ballot measures in 16 counties in 2018.
Evers reflected on the progress the state has made in the past year in a tweet sent during his speech, citing improvements to its hemp program as an example of the "many bipartisan successes" that have been achieved.
In my first State of the State Address, I called on the Legislature to set politics aside so we could get to work on the issues facing our state. One year later, I am proud that from improving our hemp program to expanding telehealth services, we had many bipartisan successes. pic.twitter.com/qCjGPWpzDW

— Governor Tony Evers (@GovEvers) January 23, 2020
Rep. Dianne Hesselbein (D) weighed in on the State of the State speech as well, echoing Evers's point about 80 percent support for medical cannabis.
Let's review what WI wants:
✅ 80% support medical marijuana.
✅ 80% support universal background checks.
✅ 70% support accepting our Medicaid money.
Why does the majority ignore these issues? Partisan gerrymandering. #sots2020

— Dianne Hesselbein (@RepHesselbein) January 23, 2020
"Why does the majority ignore these issues?" she asked. "Partisan gerrymandering."
Evers joined a growing list of governors who've discussed cannabis reform priorities for 2020.
New York Gov. Andrew Cuomo (D) included legalization in his budget plan this week. Rhode Island Gov. Gina Raimondo (D) called for a state-run cannabis model in her budget plan. New Mexico Gov. Michelle Lujan Grisham (D) said it's "high time" to legalize in her State of the State address and put ending prohibition on the agenda for the short 2020 session. Virginia Gov. Ralph Northam (D) said he wants to decriminalize cannabis possession and create a pathway for expungements in his annual address. And U.S. Virgin Islands Gov. Albert Bryan Jr. (D) pushed lawmakers to legalize cannabis to raise revenue to support a government employees retirement fund in his State of the Territory address.
New Mexico Governor Says It's 'High Time' To Legalize Marijuana
Photo courtesy of Philip Steffan.
Congressman Visits Marijuana Dispensary On Behalf Of Bernie Sanders's Presidential Campaign
A congressman and staffers for Sen. Bernie Sanders's (I-VT) presidential campaign toured a marijuana dispensary in Las Vegas on Monday and discussed the need for federal cannabis reform.
Rep. Mark Pocan (D-WI), who endorsed Sanders's bid for the White House last week, shared photos on Twitter from the visit to NuWu Cannabis, a tribal-owned shop that features a consumption lounge and a drive-thru where consumers can buy marijuana products.
I also got to join the #Bernie2020 team touring the Las Vegas Paiute's @NuwuCannabis dispensary.

After years of an unjust War on Drugs, it's time we work to ensure all communities can benefit from legalization—@BernieSanders marijuana legalization plan will do just that. pic.twitter.com/XFWmIZKuus

— Mark Pocan (@MarkPocan) January 21, 2020
"After years of an unjust War on Drugs, it's time we work to ensure all communities can benefit from legalization—[Sanders's] marijuana legalization plan will do just that," the congressman tweeted.
While the 2020 Democratic presidential candidate wasn't scheduled to attend the shop and has since had to drop campaign stops in order to participate in the Senate's impeachment trial of President Donald Trump, Pocan and Nevada campaign staff were there on his behalf, Tick Segerblom, a Clark County commissioner and former state senator who helped coordinate the event, told Marijuana Moment.
"We showed him around, explained on how it works, explained how it's organized under state law," Segerblom said of Pocan. "He said he'd never seen anything like it."
The congressman also talked with business owners about the importance of social equity within the marijuana industry. He didn't purchase or sample any cannabis products, however.
Segerblom said that while Sanders wasn't able to attend this tour, he believes it's important for the candidate to participate in such events and talk about his reform agenda to distinguish himself in the race.
"There's a lot of people who will vote on this issue, and since [former Vice President Joe Biden] has come out against legalizing cannabis, I think it's a very important issue for him to emphasize," he said.
It's fitting that Pocan would tour a tribal-owned cannabis business, as he was the chief sponsor of a 2016 bill that would have protected tribes from losing federal funds if they enact a legal marijuana program. Although the congressman represents Wisconsin, which doesn't even have a comprehensive medical cannabis program let alone full adult-use legalization, he has cosponsored several cannabis reform bills this Congress, including two that would end federal prohibition.
State-legal dispensaries are getting a lot of high-profile attention from politicians lately. For example, former South Bend, Indiana Mayor Pete Buttigieg visited a Las Vegas marijuana shop last year, Rep. Julia Brownley (D-CA) paid a visit to a California dispensary and Sen. Ron Wyden (D-OR) toured a business that makes CBD-infused chocolates.
New Mexico Governor Says It's 'High Time' To Legalize Marijuana
Photo courtesy of Rep. Mark Pocan.
New Vermont Bill Would Decriminalize Psychedelics And Kratom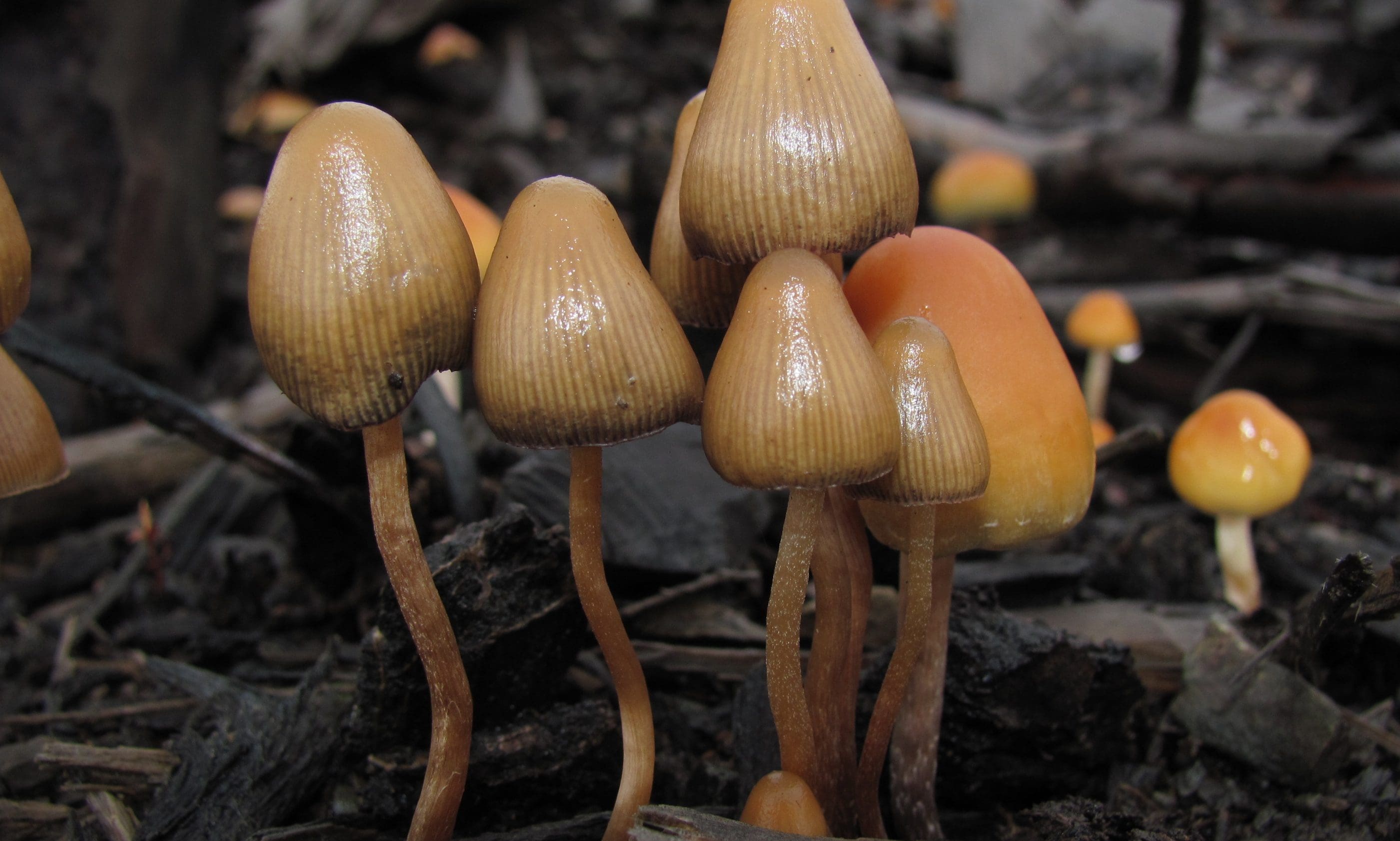 Vermont lawmakers filed a bill on Wednesday that would decriminalize three psychedelic substances as well as kratom.
Rep. Brian Cina (P/D) introduced the legislation, which would amend state law to carve out exemptions to the list of controlled substances. Psilocybin, ayahuasca, peyote and kratom would no longer be regulated under the proposal.
Cina told Marijuana Moment in a phone interview that he decided to pursue the policy change based on a "belief that I share with many people around the world that plants are a gift from nature and they're a part of the web of life that humans are connected to."
"Plants, especially plant medicines, should be accessible to people," he said. "Use of plant medicine should be considered a health care issue, not a criminal issue."
Whether plant medicines are used for treating pain or whether they're used for seeking pleasure, that is a health care choice, and it's a waste of society's resources to criminalize healing practices that go back to the very roots of our humanity. https://t.co/hRDWWqa7yb

— Brian Cina (@briancinavt) January 22, 2020
While it remains to be seen whether the legislature will have the appetite to pursue the policy change, the bill's introduction represents another sign that the psychedelics reform movement has momentum. Activists in about 100 cities across the U.S. are working to decriminalize a wide range of entheogenic substances, but the Vermont proposal is unique in that it's being handled legislatively at the state level.
Text of the bill states that the four substances are "commonly used for medicinal, spiritual, religious, or entheogenic purposes."
Larry Norris, cofounder of the national psychedelics reform group Decriminalize Nature, told Marijuana Moment that he's especially encouraged by the use of the word "entheogenic," a term that advocates are hoping to bring into the mainstream to more accurately describe the type of substances they want to decriminalize.
"It is exciting to see emerging interest at the state legislative level to support decriminalizing natural plants and fungi that are 'commonly used for medicinal, spiritual, religious, or entheogenic purposes,'" he said. "The fact that the word entheogenic is making its way into the legislative lexicon speaks volumes for the shift in perspective that is happening nationwide."
"While we were not involved in the drafting of this legislation, we look forward to offering any support and guidance to Representative Brian Cina in Vermont or any future state legislators aiming to decriminalize entheogenic plants and fungi," Norris said.
Denver became the first city in the nation to decriminalize psilocybin mushrooms last year, followed by a unanimous City Council vote in Oakland to make a wide range of psychedelics among the city's lowest law enforcement priorities. And while lawmakers have been comparatively slow to raise the issue in legislatures, activists in Oregon are working to put a therapeutic psilocybin initiative on the state's 2020 ballot and, separately, a measure to decriminalize possession of all drugs with a focus on funding substance misuse treatment. In California, meanwhile, advocates are aiming to put psilocybin legalization before voters in November.
Part of the motivation behind the legislation was "recognizing that the decriminalization of mushrooms seems to be a next step in other places, and thinking that it might have greater success if we can make the point that in the path of decriminalization, the next step after cannabis is psilocybin mushrooms," Cina said. "It was important for me to make a point about the significance of plants."
"What it goes back to for me ultimately is that any kind of use of substances should be treated as a health care matter, not a criminal issue," he said. "Whether those substances are used for treating pain or whether they're used for seeking pleasure, that is a health care choice, and it's a waste of society's resources to criminalize a behavior that goes back to the very roots of our humanity."
The bill currently has three cosponsors and has been referred to the Judiciary Committee. One of the cosponsors, Rep. Zachariah Ralph (P/D) told Marijuana Moment that he supports "the legalization of psychedelics because prohibition, generally, does not to work, and has continued to be enforced disproportionally against low income and minority communities."
"Research at Johns Hopkins University and other facilities around the country on the medicinal use of psilocybin mushrooms are showing some promising results as a long term treatment of depression, addiction and anxiety," he said. "This is especially important today as we deal with increased rates of suicides and drug overdoses across the nation and especially in Vermont."
The bill's introduction also comes as Vermont lawmakers express optimism about the prospects of expanding the state's cannabis law to allow commercial sales.
While Gov. Phil Scott (R) has previously voiced opposition to allowing retail marijuana products to be sold, citing concerns about impaired driving, he recently indicated that he may be open to taxing and regulating the market. And according to top lawmakers in the state, the legislature is positioned to advance a cannabis commerce bill this session, with most members in favor of the reform move.
Vermont made history in 2018 by becoming the first state to pass marijuana legalization through the legislature, albeit with a noncommercial grow-and-give model. Now the question is whether lawmakers there will again make history by taking up psychedelics reform and decriminalizing these substances at the state level for the first time.
"We've decriminalized and then legalized and now might be regulating and taxing marijuana, which is a plant medicine," Cina said. "But there are these other plant medicines that have been left behind."
A Republican lawmaker in Iowa filed a bill to legalize certain psychedelics for medical purposes last year, but it did not advance.
Marijuana Legalization Will Advance In Connecticut This Year, Top Lawmakers Say
Photo courtesy of Wikimedia/Mushroom Observer.