Here Are The DEA's Newest Slang Terms for Marijuana: 'Shoes,' 'My Brother' And More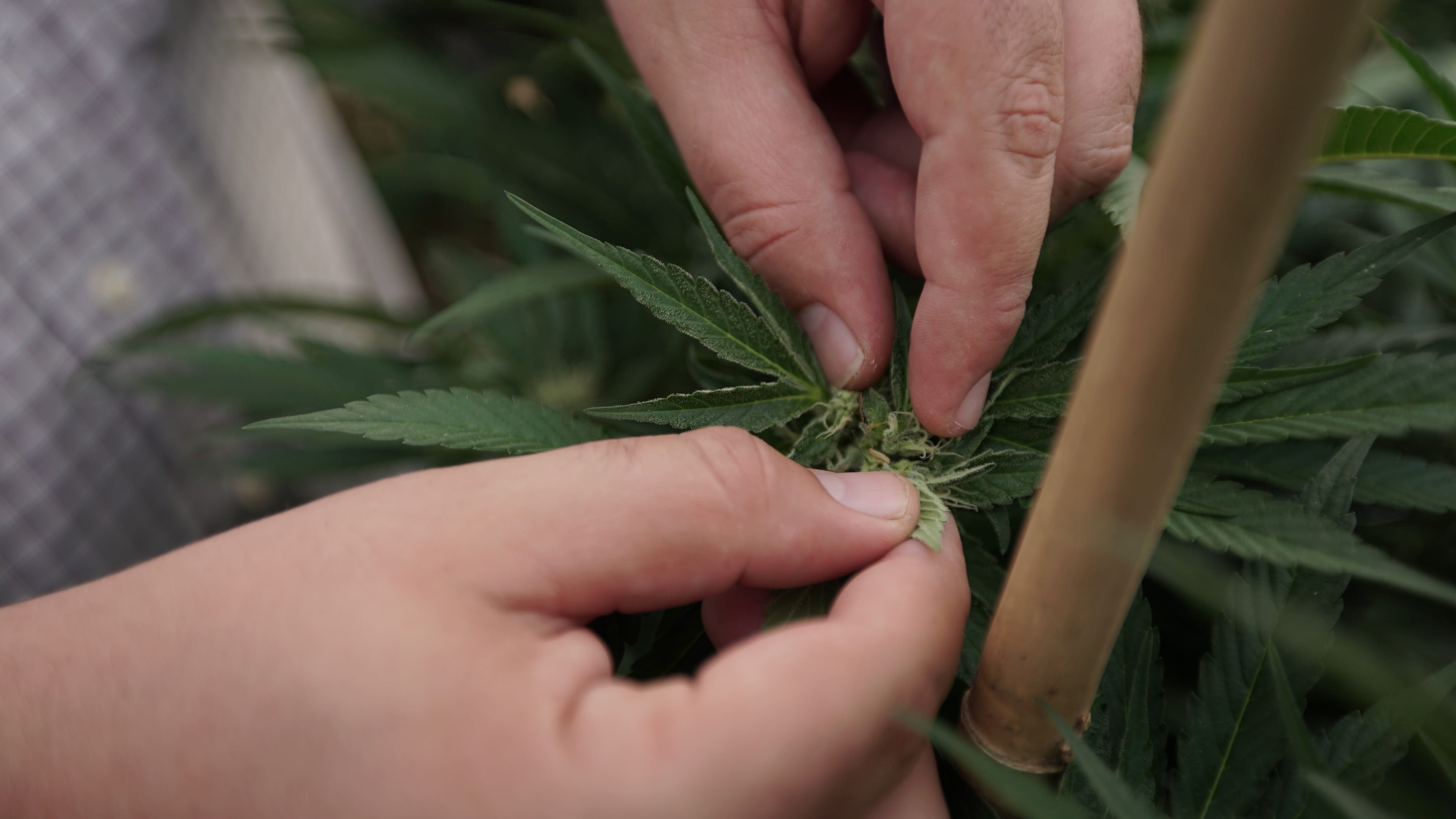 The DEA's annual list of drug slang terms is officially out.
If you're a marijuana connoisseur—or even remotely aware of how normal people talk about pot—then this should be fun, because the Drug Enforcement Administration added over 50 new terms since last year. And some of them are just plain weird.
"My Brother," "Pink Panther" and "Plant" made the list for the first time this year. (Have you heard of those?)
That said, it seems that the federal agency is beginning to understand the concept of strains, as several common strain names are included in the updated list, released this month: blue dream, green crack and train wreck, for example.
But then there are a few that might throw you for a loop. "Terpenes"—oils secreted by plants like cannabis that give them their distinct smell and taste—is apparently a slang word for weed itself now. So is "MMJ" (typically short for "medical marijuana") as well as the old school term "devil's lettuce," according to the DEA.
"Prop 215," the California ballot measure that first made medical cannabis legal in 1996, is new to the list as well.
Also new: "a-bomb," marijuana laced with heroin, and "bazooka," marijuana "mixed with cocaine paste." The DEA also lists three terms for cannabis laced with PCP ("bionic," "wet" and "zoom").
And then there's…"shoes." Oh, OK…
Here's a full list of the DEA's new cannabis slang terms.
A-Bomb
Alfalfa
Almohada
AZ
Bazooka
Bionic
Blue Dream
Branches
Café
Cajita
Camara
Diosa Verde
Elefante Pata
Escoba
Fattie
Gallina
Garifa
Green Crack
Greenhouse
Hoja
Leña
Llesca
Loud
Lucas
Manteca
Mersh
Mexicali Haze
MMJ
My Brother
Nug
Palomita
Pasto
Pasture
Peliroja
Pink Panther
Pintura
Plant
Porro
Prop 215
Purple OG
Red Hair
Shoes
Sour OG
Sticky
Tangy OG
Terp
Terpenes
Tigitty
Top Shelf
Train Wreck
Trinity OG
Valle
Zip
For the record, the DEA itself doesn't come up with these terms off the top of its head. It compiles updated terms on all drugs based on "a variety of law enforcement and open sources," according to the new report.
"It is designed as a ready reference for law enforcement personnel who are confronted with hundreds of slang terms and code words used to identify a wide variety of controlled substances, designer drugs, synthetic compounds, measurements, locations, weapons, and other miscellaneous terms relevant to the drug trade."
The DEA acknowledges that, "due to the dynamics of the ever-changing drug scene, subsequent additions, deletions, and corrections are inevitable."
Another new thing this year is the report's length: It's 125 pages, compared to 2017's seven pages. The added length is due to a robust new "slang-to-drug" lookup feature in addition to the old list of alphabetized drugs followed by paragraphs worth of slang terms.
The new document also has slang terms for LSD, cocaine, heroin, MDMA and many other drugs.
What are your favorites?
Here's What The DEA Told Agents About Cannabis Enforcement This Week
Photo courtesy of Chris Wallis // Side Pocket Images.
Border Patrol Reflects On Feds' Friendlier Historical Approach To Marijuana
Canada's decision to legalize marijuana nationwide has stoked concerns that its citizens traveling across the U.S. border will risk temporary detention or even permanent visitation bans if they fess up having ever consumed cannabis, or even working in the industry.
Enforcement officials have told reporters that there's no travel policy change in light of Canada's end of prohibition, emphasizing that it remains illegal to bring cannabis across the border under federal law. Violating the policy "could potentially result in seizure, fines, and apprehension," U.S. Customs and Border Protection (CBP) said in a recent statement.
But let's take you back to a simpler time, courtesy of CBP.
"Did You Know… Marijuana Was Once a Legal Cross-Border Import?"
That's the title of a 2015 blog post published by the federal agency—which seems to have gone mostly unnoticed until now—recalls how cannabis was historically recognized as a legal import by the government.
"One hundred years ago, the federal government was not overly concerned with marijuana, the common name for the Cannabis sativa L. plant," the feds' post reads.
Through the mid-1930s, the plant flew under the government's radar, despite the fact that "several state governments and other countries had banned the drug."
"The U.S. government hesitated, in part because therapeutic uses of Cannabis were still being explored and American industry profited from commercial applications of hemp fiber, seeds and oil."
That all changed in the decades to come—first with the 1937 Marihuana Tax Act, which imposed taxes and regulations on cannabis imports, cultivation, distribution and possession, and then with full prohibition under the Nixon administration.
Up until that point, the Customs Agency Service (later rebranded as CBP) didn't put too much stock in pot. Just before the Marihuana Tax Act passed, the agency described its cannabis policy here:
"Marihuana may be cultivated or grown wild in almost any locality. Inasmuch as this drug is so readily obtained in the United States, it is not believed to be the subject of much organized smuggling from other countries."
It seems like pretty basic supply and demand, but federal prohibition changed the equation. Suddenly, marijuana wasn't "so readily obtained" in the country—and even simple possession carried serious criminal penalties—so the legal supply dried up. In the absence of legal access, criminal organizations swooped in to meet the demand for marijuana in the United States.
Ergo…
"Today, however, marijuana trafficking is a major concern of CBP, Immigration and Customs Enforcement and the Drug Enforcement Administration," CBP wrote. "Well over 3 million pounds of 'pot' were confiscated at our borders in 2011, making an impact on this multibillion-dollar illegal enterprise."
The more you know!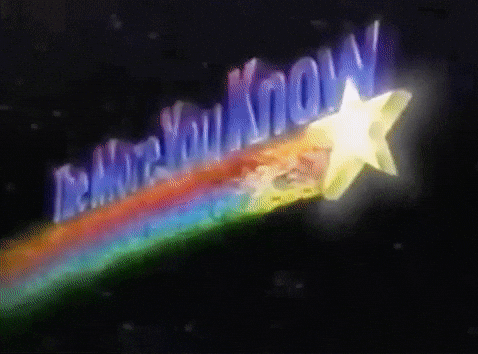 Here Are The DEA's Newest Slang Terms for Marijuana: 'Shoes,' 'My Brother' And More
Photo courtesy of Gerald Nino, U.S. Department of Homeland Security.
Broad City's Stars And NY Gov Candidate Cynthia Nixon Are Giving Away A Bong
Marijuana is already a hot issue in the race for New York's Democratic gubernatorial nomination, and things just got a little more interesting.
Incumbent Gov. Andrew Cuomo, until recently, called marijuana a "gateway drug" and vigorously opposed its legalization. More recently, however, in light of a challenge from anti-prohibition actress Cynthia Nixon, he's shifted his tune, ordering an official state study that is expected to endorse legalizing cannabis. And the state Democratic Party, apparently with Cuomo's blessing, also officially came out in support of ending prohibition.
Perhaps sensing that the governor is succeeding in taking away what was once a primary point of distinction between the two candidates—although he hasn't yet said he personally supports legalization—Nixon feels the need to shake things up a bit.
So, her campaign is raffling off a bong signed by Abbi Jacobson and Ilana Glazer from the stoner comedy series Broad City.
"Yes, we know, a bong," Nixon's campaign website says. "This may not be the most serious contest, but this is a serious issue. 80% of New Yorkers arrested for marijuana are black or Latino, even though they use it at roughly the same rates as whites. It's time for NY to join 8 other states and DC and legalize the recreational use of marijuana."
Here's a sentence I never thought I'd be typing: You could win a bong signed by @BroadCity's @abbijacobson and @ilazer! This may not be a serious contest, but legalizing weed is no joke. So enter now: https://t.co/ClfBSzSj9u

— Cynthia Nixon (@CynthiaNixon) July 8, 2018
"80% of New Yorkers arrested for cannabis are black or latinx, while people who look like @abbijacobson, @ilazer, and I essentially get a pass," the candidate said in a tweet, tagging the two fellow actresses. "We have to stop putting people of color in jail for something that white people do with impunity."
Join the ladies of @broadcity and support my plan to legalize cannabis and end the criminalization of people of color in NY. Enter now for a chance to win a bong signed by Abbi & Ilana: https://t.co/ClfBSzSj9u

— Cynthia Nixon (@CynthiaNixon) July 8, 2018
A Quinnipiac poll released in May found that 63 percent of New York voters—and 71 percent of Democrats—support legalizing marijuana.
Cuomo Encourages Banks To Work With Medical Marijuana And Hemp Businesses
"Alcohol And Drug Abuse Lake" Is An Actual Place. No, Really
Spend some time searching the official federal database of geographic landmarks (we're not actually encouraging you to do this) and you're bound to come across some delightfully colorful names.
Case in point: Alcohol and Drug Abuse Lake in Richmond County, South Carolina.
Yes, that's a real thing. A recent TIL (Today I Learned) thread on Reddit elicited similar interest, but no clear answers. Though county officials didn't confirm with Marijuana Moment by the time of publication, it seems reasonable to assume that the lake was named after the drug and alcohol abuse treatment center, Morris Village, situated adjacent to the waters.
Then there's Drug Island near the southern tip of Alaska. Information about the origin of this name is also hard to come by, but a 1971 description included in a report from the United States Department of the Interior confirms the official name of the small, 200-foot long piece of land. The local name was apparently attributed to the island by the U.S. Coast and Geodetic Survey in 1920.
Marijuana Tank is a bit harder to wrap one's head around. The New Mexico reservoir is the only geographic location on the database that explicitly references marijuana. The entry was logged in 1980, but the reservoir has apparently run dry (metaphor?) since then based on satellite imagery.
OK, so what does all of this have to do with the evolution of cannabis policy in the United States?
Nothing, really. At least not as far as we can tell. But it's mildly interesting, and sometimes we need a little levity in our lives, so we figured we'd share some more of our personal favorites. If you've got a unique insight, or fun theory, about these names or their origins, let us know.
Stoner Lake. You can find one anywhere from Blackduck, Minnesota to Nipple Mountain in Colorado. (We're not in the business of leaping to assumptions, however, so it should be noted that "Stoner" is a somewhat common last name).
Reefer Creek. Seems like a solid hiking spot if you're in the Lake Superior area.
Bong Bridge. Technically named after U.S. Army Air Corps pilot Richard Ira Bong, the bridge connects Duluth, Minnesota and Superior, Wisconsin. But come on… are you really trying to tell me that local college students don't go out of their way to toke on Bong Bridge?
Tons of hemp-related geographic locations. About 250, to be precise.
Blunt Run. We've all been there, right?
Of honorable mention: Marijuana Moment editor-in-chief Tom Angell helpfully pointed out that a "toke" query pulled up dozens of results.
For what it's worth, Toke Point looks like a pretty decent smoke spot, not that we can necessarily encourage that sort of thing.