Government Policy Makes Psychedelics Research 'Extremely Hard,' Top Federal Drug Official Says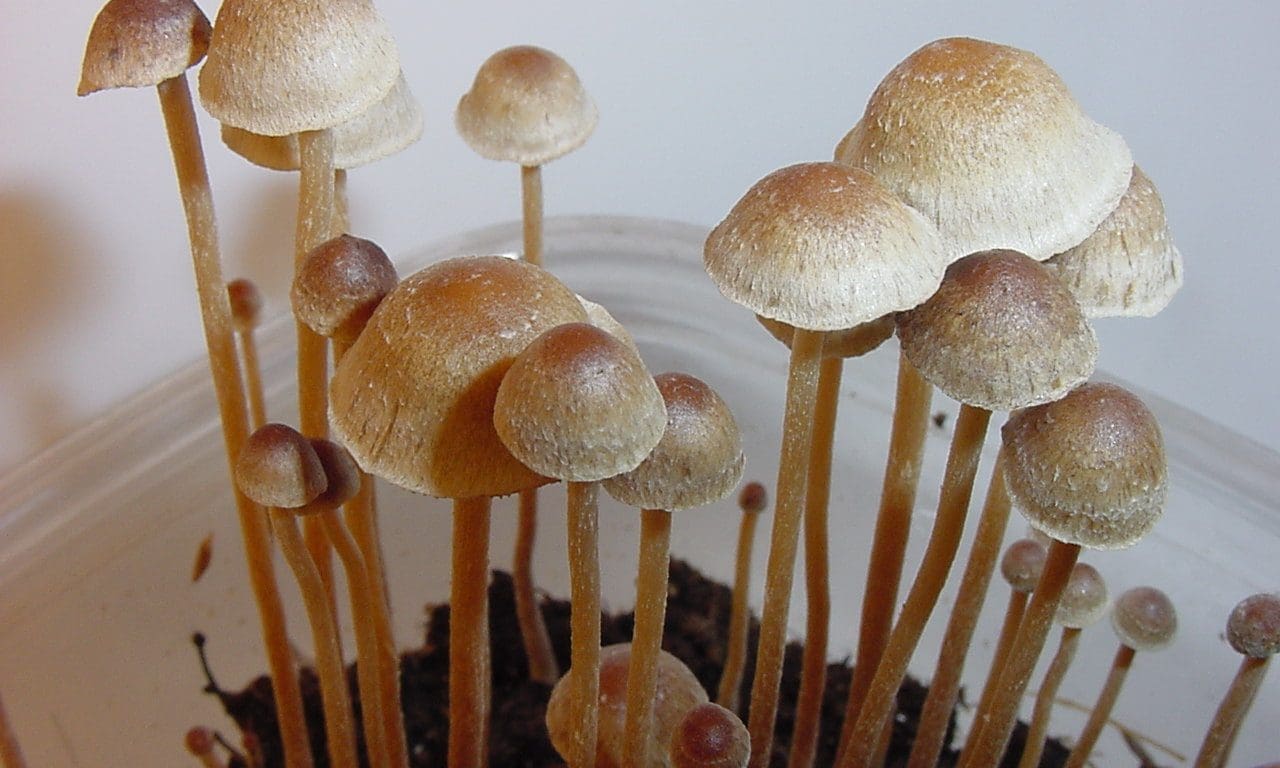 Top federal drug officials are again making clear that the Schedule I status of substances like marijuana and certain psychedelics is inhibiting valuable research into their therapeutic potential.
Over the course of a two-day event last week organized by the National Academies of Sciences, Engineering and Medicine that focused on psychedelics treatment, two key officials weighed in on the challenges that scientists face when applying to conduct research into Schedule I drugs, even as interest among investigators continues to increase.
Conventional medications for mental illness often fail to adequately relieve patients of disabling symptoms. Join the @NASEM_Health #NeuroForum March 29-30 for a workshop on the use of psychedelics and entactogens to combat mental illness. Register. https://t.co/t10odMB0UJ

— Mental Health NIMH (@NIMHgov) March 15, 2022
National Institute on Drug Abuse (NIDA) Direct Nora Volkow has consistently addressed the onerous process that researchers must go through in order to obtain these strictly controlled substances. As a scientist herself, she said she's personally reluctant to take up research initiatives involving Schedule I substances, even as there's growing public interest in exploring these alternative therapies.
"The scheduling process makes it extremely hard to do research and it has slowed down the process enormously," Volkow said at last week's event. "We need to work together both with the FDA and the DEA to ensure ways that we can carry on research on Schedule I substances without having to go through the procedures that are entailed for someone that is actually using these drugs for other purposes."
The official also talked about how changing federal rules can help scientists get access to a broader the pool of substances to research, from more sources.
"By being able to change the current laws for Schedule I substances for research, we can hopefully expand access to drugs that come from multiple sources, and not just as has been the case for marijuana, coming from NIDA," she said. "It has taken a very long time to change these rules related to Schedule I, and we need to address it for accelerating research."
Joshua Gordon, director of the National Institute on Mental Health, was asked about any efforts his agency was taking to research psychedelics. He said that there's "interest among some of the intramural investigators to conduct their experiments in this area," and he pointed to one active program looking into ketamine and the therapeutic mechanisms behind its use in the treatment of depression.
"Individuals in that program are potentially interested in exploring some of the [other] psychedelics," he said. "We would absolutely support clinical research. We are already supporting a lot of preclinical research in the mechanisms of psychedelics."
"There's just such a tremendous need out there that [isn't] being met by the current available therapies," Gordon said. "And I think we all recognize this in the federal government. There's a real concerted effort among all the agencies and departments that, 'look, we all have to work together around this.'"
Bipartisan members of Congress have been pushing for reforms to lift research barriers to that end.
For example, the U.S. House of Representatives on Monday approved a bipartisan marijuana research bill that's meant to streamline studies into cannabis, in part by allowing scientists to access products from state-legal dispensaries.
This comes days after the chamber separately approved a bill to federally legalize marijuana for the second time in history. And it also follows the Senate's unanimous approval of a similar cannabis research bill last month.
Both chambers passed earlier versions of their respective legislation in late 2020, but nothing ended up getting to then-President Donald Trump's desk by the end of the last Congress. It remains to be seen whether, following the House's passage of its bill again, the two chambers will be able to negotiate a deal on provisions of unified legislation to send to President Joe Biden.
DEA has taken steps in recent years to approve new cultivators of marijuana to be used in studies, but there has been bipartisan agreement that the agency has inhibited cannabis research by being slow to follow through on those applications. Some of the newly approved operations are have only begun to produce their first legal cannabis crops in recent months.
Meanwhile, large-scale infrastructure legislation that was signed by President Joe Biden in November contains provisions aimed at allowing researchers to study the actual marijuana that consumers are purchasing from state-legal businesses instead of having to use only government-grown cannabis.
Volkow told Marijuana Moment in an earlier interview that scientists have been unnecessarily limited in the source of cannabis they're permitted to study—and it makes sense to enact a policy change that expands their access to products available in state-legal markets.
She also addressed the increased use of psychedelics by adults as the reform movement continues to spread locally and at the state level.
Early research demonstrating the potential therapeutic benefits of psychedelics could be leading more people to experiment with substances like psilocybin, Volkow said last year.
Illinois Marijuana Sales Rebound In March, Reaching $131 Million, State Officials Report
Photo courtesy of Wikimedia/Workman.