GOP Memo Rips Into Joe Biden's Drug War Record
During his term as president so far, Donald Trump has told police to "please don't be too nice" when making arrests, applauded the death penalty for people who sell drugs and, earlier this month, ordered the violent clearing of peaceful protesters in Lafayette Park so he could pose with the Bible in front of a church.
But as Trump's approval ratings plummet amid ongoing protests over racism and police brutality, Republican operatives are coming to his aid. Last week they went on the offensive, attacking Democratic challenger Joe Biden's own record on criminal justice issues.
"From the war on drugs, to police militarization, Joe Biden has a long record of supporting questionable criminal justice policies," says a memo published on the Republican National Committee (RNC) website. "Hoping to distance himself from decades of bad policy, Joe Biden is now calling for reforms to his own legislation."
"Biden was a forceful supporter of the war on drugs, a war which he says did not go far enough," one subheadline in the document reads.
📰NEWS FLASH📰

Biden spent his Senate career implementing legislation that created the mass incarceration that plagues the black community today.

Biden played a central role in passing the 1994 Crime Bill—in the 15 yrs after the bill passed, our incarcerated population DOUBLED.

— GOP (@GOP) June 16, 2020
The memo appeared shortly before Trump signed an executive order imposing a set of limited police reforms. Though reform advocates have derided the measure as superficial, the GOP argues that it nevertheless shows Trump is better equipped than Biden to handle the current moment.
"Rather than call for reforms of his own policies" as Biden is now doing, the RNC memo says, "President Trump has taken action…to promote police accountability and community safety."
The memo's claims against Biden come as no surprise to reform advocates, who have long criticized his law-and-order approach to drug policy. For nearly three decades in the Senate, Biden vocally supported the expansion of police powers and funding, including escalating the war on drugs. Many policies Biden once championed are now coming under fire.
In 1984, for example, then-Sen. Biden—"along with segregationist Senator Strom Thurmond," the Republican memo notes—spearheaded a law that expanded civil asset forfeiture, allowing prosecutors to seize property from people who sometimes hadn't even been convicted of a crime. In 1990, he sponsored the National Drug Control Strategy Act, which allowed law enforcement to use that seized property to purchase "firearms, ammunition, and personal safety equipment for investigative and enforcement personnel."
"Many have criticized the program," the GOP memo says, "saying it was a for-profit incentive to take people's property."
After decades of pushing policies such as the war on drugs & police militarization, Biden is calling for reform on some of his own legislation.

Meanwhile, Pres. Trump is taking valuable action!

He signed an Executive Order that promotes police accountability & community safety.

— GOP (@GOP) June 19, 2020
In the mid-1990s, Biden supported legislation that allowed the Department of Defense to transfer surplus military equipment to domestic police forces, a program the GOP memo says "has been directly credited for the widespread militarization of police departments across the United States." More than $7.4 billion in equipment has been transferred since the program launched in 1997.
Biden was also a key backer of the 1994 Violent Crime Control and Law Enforcement Act, which provided billions of dollars in funding for police and prisons. He often argued that controlling crime required even more spending on police and prisons.
In 1989, for example, he criticized a proposal by President George H.W. Bush to escalate the war on drugs, saying the plan was "not tough enough, bold enough, or imaginative enough to meet the crisis at hand." The then-senator wanted to "hold every drug user accountable," the memo quotes him saying.
The proposal, Biden said at the time, "doesn't include enough police officers to catch the violent thugs, not enough prosecutors to convict them, not enough judges to sentence them, and not enough prison cells to put them away for a long time."
In the months after Los Angeles police beat Rodney King, a black man, in 1991, Biden was a leading proponent of a so-called police officer's bill of rights, which aimed to protect officers during internal investigations. A New York City police commissioner said in the Washington Post that the measures would "seriously undermine the ability of law enforcement administrators across America to discipline police officers."
Criminal justice reformers say the memo's criticisms of Biden's are legitimate but overlook the Republican party's own role in creating and perpetuating the country's problems of mass incarceration, police brutality and racism.
"The GOP needs to hold a mirror to its face as they make these claims," said Maritza Perez, director of national affairs for Drug Policy Action, the advocacy arm of Drug Policy Alliance. "Both parties have helped build the system of mass incarceration we have today. Both sides of the aisle have historically supported funding law enforcement over community investments."
And despite Trump's recent executive order, few reform advocates believe that his desire to rein in police violence is sincere. ACLU Executive Director Anthony D. Romero described the White House's response as "empty words of sympathy, anemic reforms, and hollow rhetoric."
The Brennan Center, which advocates for police reform, said Trump's executive order makes "only cosmetic changes when the nation is ready for law enforcement's racism to be pulled out by its roots."
For example, while the executive order bans the police use of chokeholds that prevent a person from breathing, the administration has said it does not apply to neck holds that cut off blood supply to the brain. The ban also doesn't apply "if an officer's life is at risk," which critics say is a major loophole given officers' tendency to overstate the danger presented by suspects, especially black men.
Reducing use of chokeholds that restrict airway does NOT also restrict the use of holds that restrict **blood flow to the brain.**

You might recall that that the lawyer for the police officer who put Eric Garner in a neck restraint insisted it was not a 'chokehold'

— Tim Mak (@timkmak) June 16, 2020
Other than emphasizing Trump's recent executive order, the GOP memo is silent on the role that Trump and other Republicans have played in the criminal justice system's dysfunction. It fails to mention Trump's own support for what the memo calls "questionable criminal justice policies."
In 1989, for example, as Trump began publicly flirting with the idea of running for office, a group of five black and Latino men, known as the Central Park Five, were wrongly accused of assaulting a white woman. In response, Trump took out full-page ads in four New York City newspapers with the headline: "BRING BACK THE DEATH PENALTY. BRING BACK OUR POLICE!"
In 2017, shortly after taking office, Trump spoke to a group of law enforcement officials in Long Island and encouraged officers to be "rough" with suspects. He assured law enforcement that "we have your backs 100 percent. Not like the old days."
In the same speech, Trump congratulated himself for allowing local police to obtain surplus military equipment, telling officials, "When you wanted to take over and you used military equipment—and they were saying you couldn't do it—you know what I said? That was my first day: You can do it," he said. "And I tell you what—it's being put to good use."
Though the president signed modest criminal justice reform legislation into law and has granted clemency to a handful of people convicted of drug crimes, Trump has also repeatedly applauded foreign governments' use of the death penalty against people who sell drugs. "It's interesting," he said as recently as February. "States with a very powerful death penalty on drug dealers don't have a drug problem."
Trump's reelection campaign, however, doesn't seem to be bothered by the hypocrisy of attacking Biden for behavior that Trump himself seems to support. Earlier this month, the campaign lobbed another attack at Biden, characterizing him of being a "typical Washington career politician who spent decades building up America's mass incarceration system and poisoning the public discourse with race-baiting, divisive and inflammatory remarks."
"Biden hasn't just stoked America's racial divisions over the course of his decades in Washington," the post on the Trump campaign's website says. "Biden was the chief architect of mass incarceration and the War on Drugs, which targeted Black Americans."
As some reformers pointed out, other than the fact that Trump is a relative newcomer in politics, the very same criticisms could be said of his behavior as president.
"Joe Biden's record on drug policy is quite abysmal," Erik Altieri, executive director of the advocacy group NORML, told Marijuana Moment at the time. "Unfortunately, despite not having a long legislative record like Biden for direct comparison, Donald Trump's history as it relates to racial justice and drug policy is also quite horrendous."
Joe Biden Is Frustrated People Think He Still Believes Marijuana Is A Gateway Drug
Photo courtesy of Gage Skidmore
Congress Votes To Let Researchers Study Marijuana From Dispensaries
The House of Representatives approved legislation on Wednesday aimed at finally letting researchers study marijuana purchased from businesses in state-legal markets instead of only letting them use government-grown cannabis, as is the case under current law.
The intent of the provision, tucked into a 2,000-plus-page infrastructure bill, is to allow the interstate distribution of such products even to scientists in jurisdictions that have not yet legalized marijuana.
While the main components of the INVEST in America Act concern funding for highway and transportation projects, the legislation as introduced also contains a separate section that would require legal marijuana states—and only those states—to consider methods of educating people about and discouraging impaired driving from cannabis.
Several lawmakers filed additional cannabis-related amendments in committee. Most were either withdrawn, defeated or never formally debated, but a wide-ranging marijuana measure that was recently filed by the chair of the House Transportation and Infrastructure Committee was successfully attached.
The provision calls for the Department of Transportation to consult with the attorney general and Department of Health and Human Services to develop a report with recommendations on providing researchers with access to "samples and strains of marijuana and products containing marijuana lawfully being offered to patients or consumers" in legal states.
The report should also explore "establishing a national clearinghouse to collect and distribute samples and strains of marijuana for scientific research," and that would include cannabis from state-legal markets. Rep. Peter DeFazio (D-OR), sponsor of the main bill as well as the manager's amendment the new marijuana language is part of, further wants the report to outline ways to provide researchers in states that haven't legalized marijuana with access to cannabis from such a clearinghouse to study impaired driving.
Finally, the measure states that the report, which would be due two years after the bill's enactment, should analyze "statutory and regulatory barriers to the conduct of scientific research and the establishment of a national clearinghouse for purposes of facilitating research on marijuana-impaired driving."
Some of these components deal directly with transportation, but others seem to address broader issues in cannabis research that advocates and scientists have repeatedly identified as problematic. As it stands, researchers can only access marijuana from a single federally authorized manufacturing facility, and the quality of the products it produces has been criticized. At least one study found that its marijuana is chemically closer to hemp than what's actually available to consumers in commercial markets.
The Drug Enforcement Administration is taking steps on its own to increase the number of licensed cannabis cultivation facilities beyond the current sole source at the University of Mississippi, but the process has seen long delays. A public comment period on its most recent proposal ended in May. However, even if the federal government does license additional research cultivation facilities, that still wouldn't resolve the problem of scientists' lack of access to marijuana from state marketplaces.
"There is a growing awareness among the public, politicians, and especially among those within the scientific community that the current regulations unduly limiting researchers' ability to access and clinically study real-world cannabis products is both illogical and counterproductive," NORML Deputy Director Paul Armentano told Marijuana Moment. "It makes zero sense that tens of millions of Americans can now readily purchase and consume these products, but that scientists cannot access these same products for the purpose of studying their effects on human subjects in the course of a controlled trial."
The other cannabis provision that was included in the base bill has not been well-received by reform advocates.
Under the legislation, a section of current law requiring that states establish highway safety programs would be amended to add a section stipulating that states "which have legalized medicinal or recreational marijuana shall consider programs in addition to the programs…to educate drivers on the risks associated with marijuana-impaired driving and to reduce injuries and deaths resulting from individuals driving motor vehicles while impaired by marijuana."
While advocates are supportive of measures to reduce impaired driving, some have raised issues with the implication that legalizing cannabis increases the risk of people driving while under the influence. Research isn't settled on that subject.
A congressional research body said in a report last year that concerns expressed by lawmakers that cannabis legalization will make the roads more dangerous might not be totally founded. In fact, the experts tasked by the House and Senate with looking into the issue found that evidence about cannabis's ability to impair driving is currently inconclusive.
Beside that contention, the legislation seems to neglect to take into account that cannabis-impaired driving isn't exclusive to legal states and that public education could be beneficial across all states regardless of their individual marijuana policies.
Despite pushback from advocates, no lawmakers filed amendments to strike the language or revise it to apply to all states instead of just ones that have ended prohibition.
Hundreds of other amendments were filed on the legislation, both in the Transportation Committee and for potential floor action, with several others dealing with cannabis that didn't make the cut.
That includes one calling for studies into the effects of cannabis on driving and the development of an "objective standard for measuring marijuana impairment." Another would establish a grant program for research into marijuana-impaired driving. Both of those were withdrawn during the Transportation Committee hearing on the bill last month.
Another amendment contained a section that would require the National Highway Traffic Safety Administration to "carry out a collaborative research effort to study the effect that marijuana has on driving and research ways to detect and reduce incidences of driving under the influence of marijuana." It was defeated in a 25-35 vote.
There was also an amendment filed that called for the creation of a pilot program to promote education about the risks of impaired driving from prescription and over-the-counter drugs. The sponsor never ended up formally offering it.
In the House Rules Committee, which held a hearing last week to prepare the bill for floor action, an amendment was offered to make it so the Transportation Department would "establish a program to provide grants on a competitive basis to States to educate the public on the dangers of drug-impaired driving." The measure wasn't made in order, however.
The panel did advance another drug-related measure that would create "a pilot program to provide funding to states to incorporate wastewater testing for drugs at municipal wastewater treatment plants and to develop public health interventions to respond to the findings."
"This would allow public health departments to monitor drug consumption and detect new drug use more quickly and in a more specific geographic region than methods currently in use while preserving individual privacy," the text of the measure, which was approved by a voice vote in a bloc along with other amendments on the House floor, states.
The overall infrastructure bill was approved by a vote of 233-188. It's not clear if the Senate will include cannabis provisions in any related legislation it takes up this year.
Read the text of the manager's amendment on expanding marijuana research and access to state-legal cannabis products below: 
SEC. 3014. REPORT ON MARIJUANA RESEARCH.
(a) IN GENERAL.—Not later than 2 years after the date of enactment of this Act, the Secretary of Transportation, in consultation with the Attorney General and the Secretary of Health and Human Services, shall submit to the Committee on Transportation and Infrastructure of the House of Representatives and the Committee on Commerce, Science, and Transportation of the Senate, and make publicly available on the Department of Transportation website, a report and recommendations on—
(1) increasing and improving access, for scientific researchers studying impairment while driving under the influence of marijuana, to samples and strains of marijuana and products containing marijuana lawfully being offered to patients or consumers in a State on a retail basis;
(2) establishing a national clearinghouse to collect and distribute samples and strains of marijuana for scientific research that includes marijuana and products containing marijuana lawfully available to patients or consumers in a State on a retail basis;
(3) facilitating access, for scientific researchers located in States that have not legalized marijuana for medical or recreational use, to samples and strains of marijuana and products containing marijuana from such clearinghouse for purposes of research on marijuana-impaired driving; and
(4) identifying Federal statutory and regulatory barriers to the conduct of scientific research and the establishment of a national clearinghouse for purposes of facilitating research on marijuana-impaired driving.
(b) DEFINITION OF MARIJUANA.—In this section, the term ''marijuana'' has the meaning given such term in section 4008 of the FAST Act (Public Law 114–94).
Arizona Marijuana Activists Turn In 420,000 Signatures To Qualify Legalization Measure For Ballot
Photo courtesy of Mike Latimer.
Arizona Marijuana Activists Turn In 420,000 Signatures To Qualify Legalization Measure For Ballot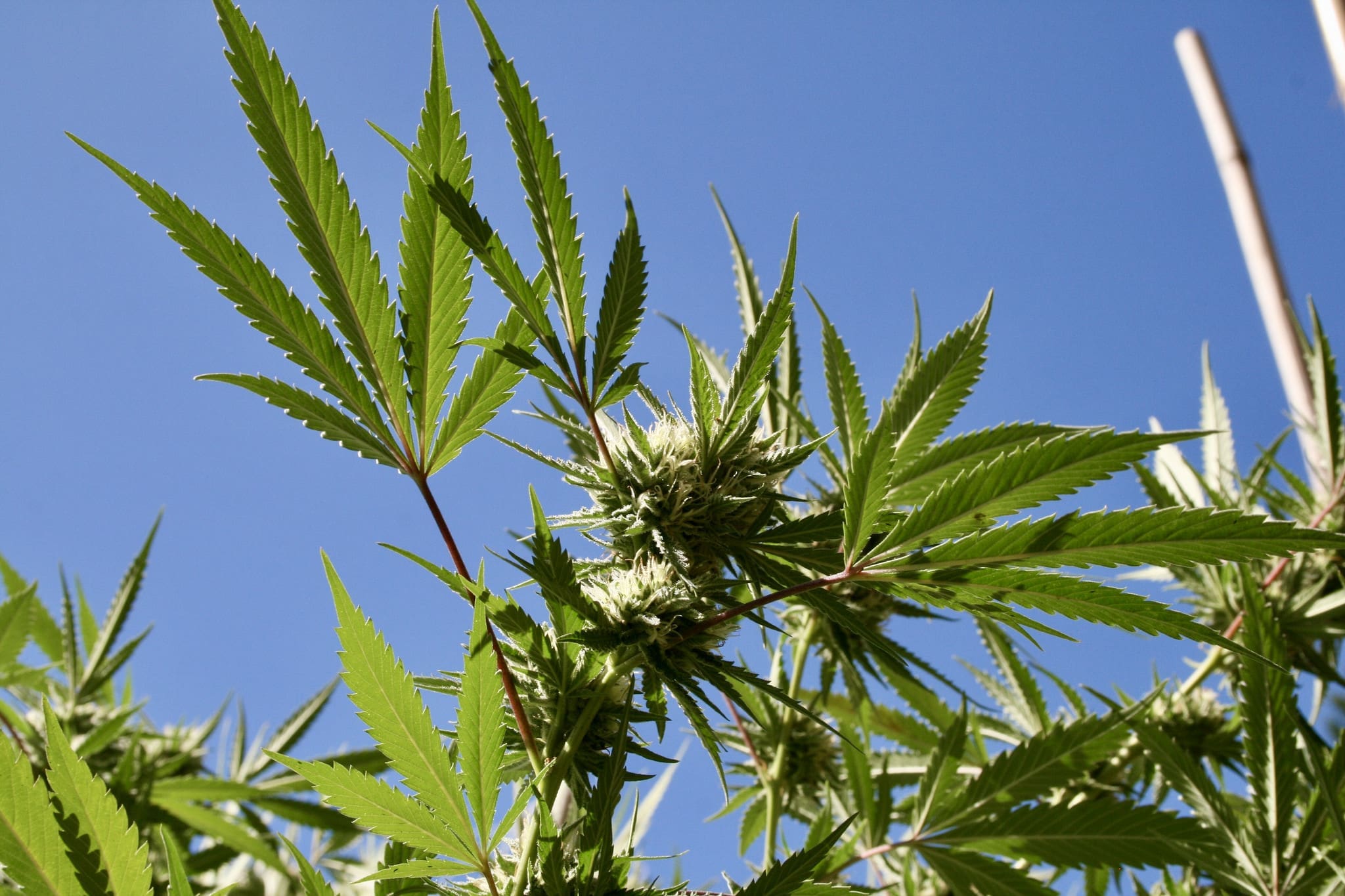 Arizona activists behind an initiative to legalize marijuana have officially turned in what they say are more than enough signatures to qualify for the November ballot.
Smart and Safe Arizona announced on Wednesday that they submitted 420,000 raw signatures to the secretary of state's office—one day before the turn-in deadline. They need 237,645 valid signatures from registered voters to qualify.
This marks another drug policy reform success amid the coronavirus pandemic, which has forced campaigns in several other states to end due to social distancing and stay-at-home requirements.
Advocates joined with three separate campaigns in April to ask the state Supreme Court to order the secretary of state to allow electronic signature gathering, but the request was denied. Even so, the raw numbers signal the legalization effort is in a comfortable position to make the ballot once signatures are verified.
"Arizonans are ready to legalize cannabis and this is the right policy for our state," Arizona Dispensary Association President Steve White said in a press release. "New jobs and revenue are even more critical, today, than when we embarked on this campaign last year."
Hi friends! A whopping 420,000 (plus) of you helped us get here. Thank you! Thank you! Thank you! Next stop, November! pic.twitter.com/Opo8boV1Nh

— Smart & Safe AZ (@SmartandSafeAZ) July 1, 2020
The legalization petition would allow individuals 21 and older to possess and purchase cannabis from licensed retailers. People could possess up to an ounce of marijuana at a time and cultivate up to six plants for personal use.
The measure also contains several restorative justice provisions such as allowing individuals with prior marijuana convictions to petition the courts for expungements and establishing a social equity ownership program
Cannabis sales would be taxed at 16 percent. Tax revenue would cover implementation costs and then would be divided among funds for community colleges, infrastructure, a justice reinvestment and public services such as police and firefighters.
The Department of Health Services would be responsible for regulating the program and issuing cannabis business licenses. It would also be tasked with deciding on whether to expand the program to allow for delivery services.
If the measure does make the ballot, recent polling indicates that it will prevail. In a survey of likely voters, about two-thirds (65.5 percent) of respondents said they would support the proposed initiative.
A 2016 legalization proposal was rejected by Arizona voters. But in the four years since, more states have opted to legalize and public opinion has continued to shift in favor of reform.
Here's a status update on other drug policy campaigns across the country:
Idaho activists behind a medical cannabis initiative are hoping that a federal judge's recent ruling that would extend the signature turn-in deadline for a separate campaign will apply to them. The state has indicated it will appeal, but if things go in their favor, they could start collecting signatures, including electronically, next week.
The Oregon Secretary of State's office announced on Tuesday that a campaign to decriminalize currently illicit drugs and expand substance misuse treatment has qualified for the ballot.
Another Oregon campaign to legalize psilocybin mushrooms for therapeutic purposes has already turned in signatures that they feel will qualify them for the ballot, though those submissions must still be verified by the state.
Washington, D.C. activists are continuing to collect signatures for a proposed measure to make enforcement of laws against various entheogenic substances such as psilocybin, ayahuasca and ibogaine among the city's lowest law enforcement priorities. They're receiving assistance from activists who flew in from across the country, including leadership behind Denver's successful psilocybin decriminalization initiative last year.
A Nebraska campaign plans to submit signatures this week that they hope will be sufficient to qualify a medical cannabis measure for the ballot.
Montana activists recently turned in more than 130,000 signatures to qualify a pair of marijuana initiatives—one to legalize the plant for adult use and another stipulating that individuals must be 21 or older to participate—for the November ballot. The state is currently validating those submissions.
Prior to the COVID-19 outbreak and stay-at-home mandates, measures to legalize marijuana for medical and recreational purposes qualified for South Dakota's November ballot.
Mississippi activists gathered enough signatures to qualify a medical cannabis legalization initiative for the ballot—though lawmakers also approved a competing (and from advocates' standpoint, less desirable) medical marijuana proposal that will appear alongside the campaign-backed initiative.
The New Jersey legislature approved putting a cannabis legalization referendum before voters as well.
A campaign to legalize marijuana in Arkansas will not qualify for the ballot this year, a spokesperson told Marijuana Moment on Tuesday.
Activists behind an initiative to decriminalize currently illicit drugs and expand access to treatment services in Washington State said last week that they will no longer be pursuing the ballot due to the coronavirus pandemic. Instead, they are seeking to enact the policy change through the legislature during the next session starting January 2021.
A campaign to legalize cannabis in Missouri officially gave up its effort for 2020 due to signature collection being virtually impossible in the face of social distancing measures.
North Dakota activists ended their push to place a marijuana legalization measure on the 2020 ballot and will instead seek qualification for 2022.
Ohio Senate Votes To Expand Marijuana Decriminalization To Cover 200 Grams
Photo courtesy of Brian Shamblen.
Ohio Senate Votes To Expand Marijuana Decriminalization To Cover 200 Grams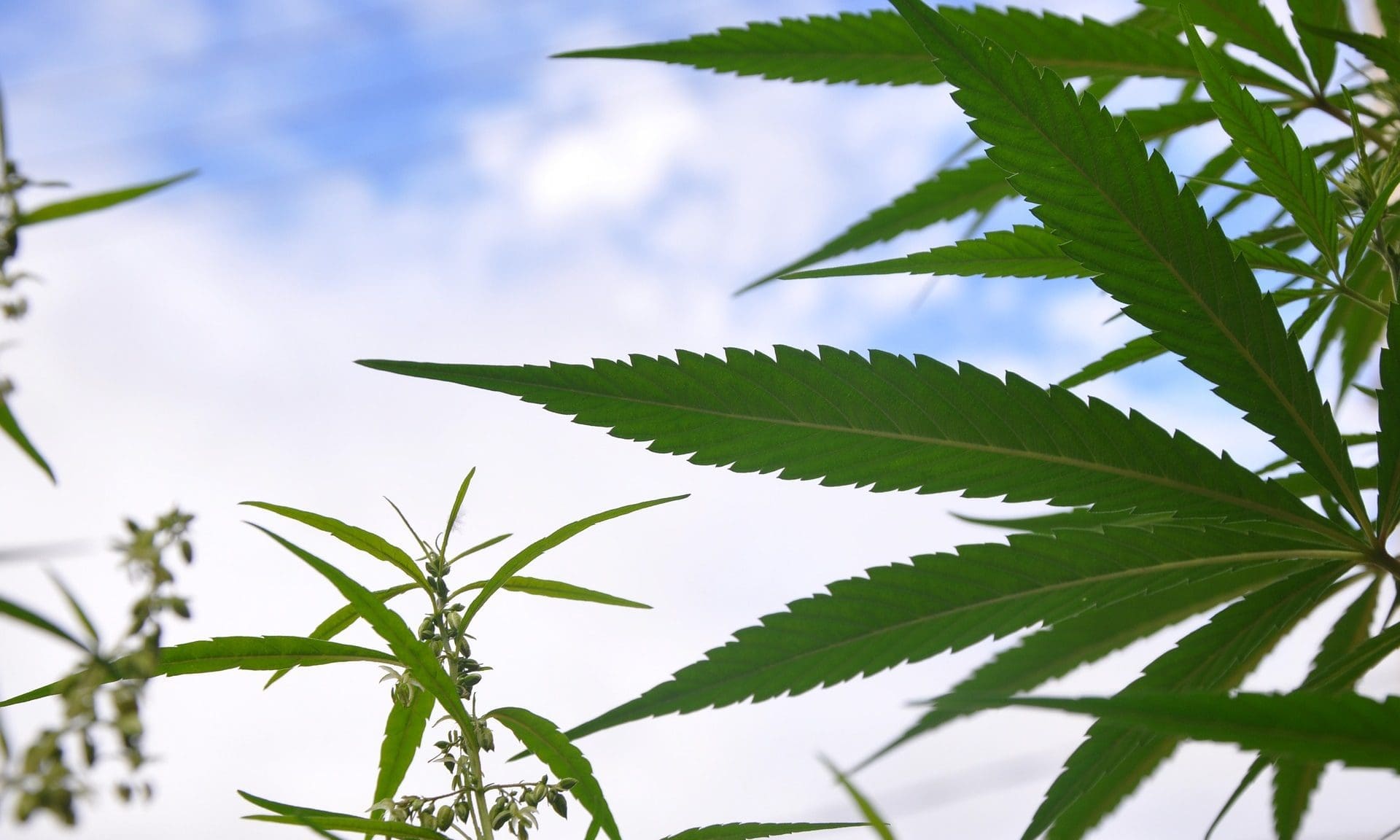 The Ohio Senate has approved a bill to double the amount of marijuana that is decriminalized in the state and reduce criminal penalties for many other drug crimes.
Following months of delays due to the coronavirus pandemic, the measure cleared both a committee and the full body on Tuesday. The floor vote was 24–5.
While possession of small amounts of cannabis would still be illegal in Ohio, people caught with up to 200 grams of marijuana (about seven ounces) would face no arrest or jail time under the measure, SB 3. Instead, they'd receive a civil citation and pay a fine of $150.
"Among other criminal justice changes, SB 3 would reduce the sentences for several marijuana offenses, including by doubling the amount of marijuana that is decriminalized," Karen O'Keefe, the Marijuana Policy Project's director of state policies, told Marijuana Moment.
Existing Ohio law already classifies possession of up to 100 grams (about 3.5 ounces) of marijuana as a "minor misdemeanor." Offenses are penalized with citations and civil fines of $150. By law, officers are only supposed to arrest people for cannabis if they refuse to provide identification, won't sign the citation or pose a health and safety risk, but critics note that those exceptions open the door to discriminatory police enforcement.
Under SB 3, simple possession would remain a minor misdemeanor, but the qualifying limits would increase. In addition to the new 200 gram cap for marijuana flower, the limit on hash would rise from 5 grams to 10 grams.
The bill states that citations for those offenses would not constitute a criminal record or need to be reported on "any inquiries contained in any application for employment, license, or other right or privilege."
Anything over the decriminalized amount limits would still incur criminal penalties, such as arrest, possible jail time and a criminal record. SB 3 would, however, downgrade the criminal designations for greater amounts of cannabis.
For flower, 200 grams to 400 grams would be a fourth-degree misdemeanor under the bill, while 400 to 1,000 grams would be a first-degree misdemeanor. For hash, 10 grams to 20 grams would qualify as a fourth-degree misdemeanor, and 20 grams to 50 grams would be a first-degree misdemeanor.
Possession of other drugs would see downgrades under the bill, too, lessening many felony charges to misdemeanors. Judges in some circumstances would be able to pause criminal cases or even dismiss them entirely for defendants who complete drug treatment programs.
"We believe that we have found the appropriate mark in the sand," one of the bill's co-sponsors, state Sen. Sean O'Brien (D), told The Columbus Dispatch a day before the vote.
"I think the overarching goal of the bill is to take small amounts of possession that are clearly for personal use and make that a misdemeanor," Senate President Larry Obhof (R) said. "That's really been one of the bigger sticking points over the last year as we've considered this. What is really the right amount for personal use versus at what number do we then say, 'You're not really using this. You're a trafficker.' We're trying to work that out."
O'Keefe at Marijuana Policy Project applauded the Senate's passage of the bill Tuesday but lamented that lawmakers still see cannabis as a police matter at all.
"While these are welcome reforms, Ohio lawmakers should listen to their constituents and legalize marijuana," she told Marijuana Moment. "There is no need for any police-civilian interaction around simple possession of marijuana. Issuing fines for cannabis possession wastes governmental resources and opens the door to unequal policing and abusive encounters. Ohio should follow Michigan's lead and legalize, regulate, and tax marijuana for adults."
Advocates at the beginning of the year intended to put legalization on Ohio's ballot this November, filing a formal initiative proposal in early March. The effort stalled, however, as the COVID-19 outbreak and resulting social distancing measures made signature gathering all but impossible.
Another group of activists, working to put marijuana decriminalization measures on 14 municipal ballots in Ohio, asked the U.S. Supreme Court to force state officials to allow electronic signature gathering during the pandemic, but the justices did not take up the case.
Ohio voters in 2015 roundly rejected a push to legalize marijuana for adult use, but some think that's a poor indicator of the state's interest in legalizing commercial cannabis. The 2015 measure drew criticism at the time even from traditional allies of reform, many of whom criticized the proposal's licensing provisions that would give a near monopoly on cultivation to the same investors who had funded the ballot initiative.
"Ohio has once again shown that it is committed to bipartisan solutions to the state's greatest problems, serving as an example for the rest of the country." @holly_harris on the passage of Senate Bill 3 out of the Senate Judiciary Committee. https://t.co/FsgkLYa1sK

— Justice Action Network (@USJusticeAction) June 30, 2020
Despite the slow progress on cannabis reform represented by Senate Bill 3, criminal justice reform advocates praised the bill's passage by the Senate as a timely response to the issues facing American communities today. Holly Harris, executive director of the Justice Action Network, said the measure "was not written in this moment, but it is the rare bill that is truly meeting the moment."
"It will help reduce the prison population, leaving far fewer people at risk during the COVID-19 pandemic," Harris said. "It will save up to $75 million in critical taxpayer dollars as the state deals with a fiscal crisis, and it will eliminate unnecessary interactions with the criminal justice system for minor drug offenses as we work to improve relationships between law enforcement and the communities they serve."
Colorado Governor Signs Marijuana Social Equity Bill Letting Him Expedite Possession Pardons
Photo courtesy of Max Pixel