Marijuana Possession Arrests Plummet In Texas After Hemp Legalization, New State Data Shows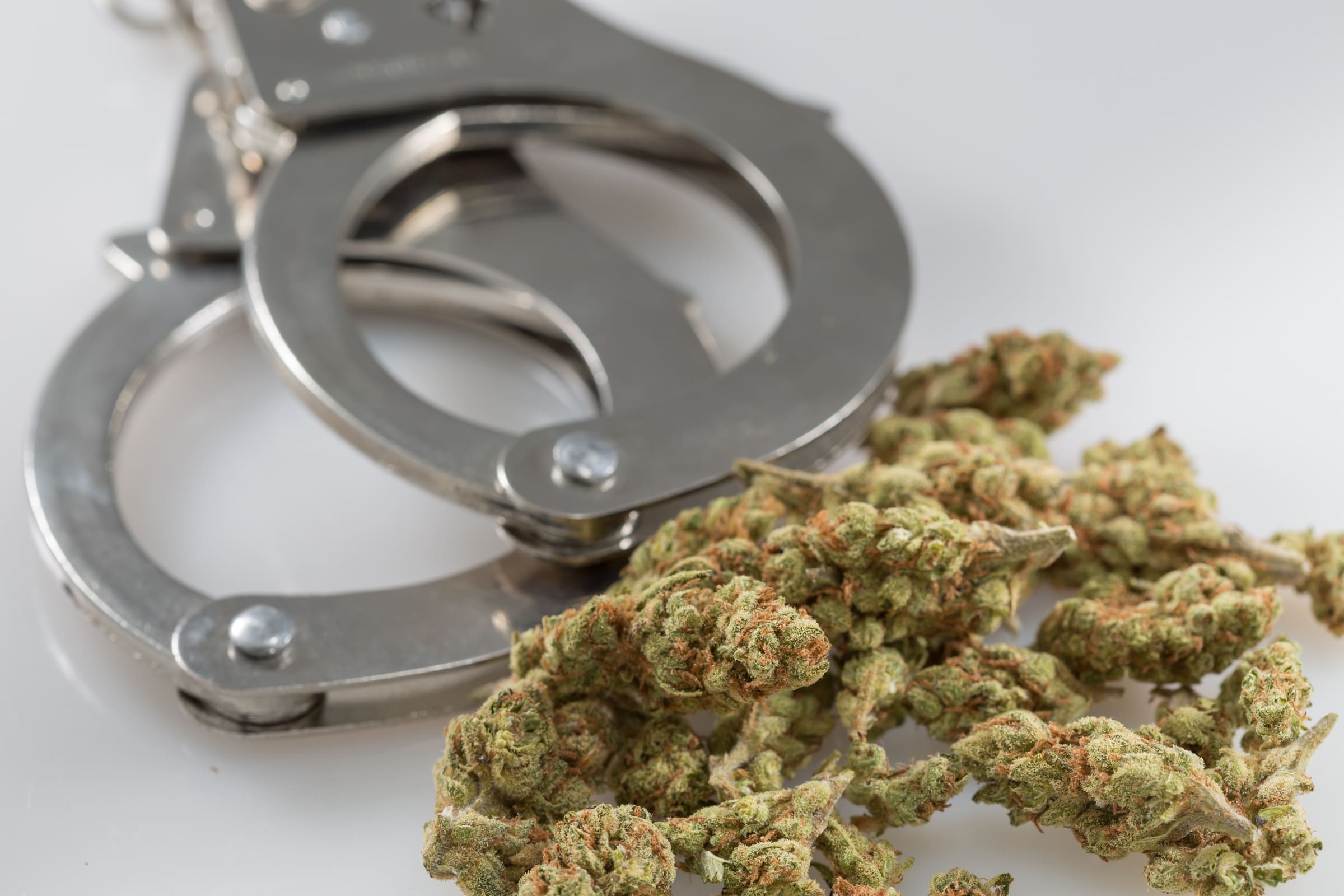 Marijuana possession arrests fell almost 30 percent in Texas from 2018 to 2019, new state data shows, and that trend seems connected to the legalization of the plant's non-intoxicating cousin hemp.
While marijuana remains illegal in Texas, the policy change around hemp in mid-2019 created complications for law enforcement since the two forms of the cannabis crop are often indistinguishable to the naked eye. Police have said that, because of this, they can't consistently charge people without conducting lab analyses of seized cannabis for THC content.
According to data released last week by the Texas Department of Public Safety (DPS), that appears to have led to a significant decline in marijuana arrests. In 2018, there were about 63,000 marijuana prosecutions in the state—and that went down to just over 45,000 arrests in 2019.
Prosecutors have dismissed hundreds of low-level cannabis cases since hemp was legalized. And state officials announced in February that labs wouldn't be performing testing in misdemeanor cases, with DPS saying it "will not have the capacity to accept those."
Cannabis manufacturing arrests also dropped significantly since hemp's legalization—from about 2,700 in 2018 to about 1,900 in 2019.
Texas lawmakers legalized hemp in 2019. Earlier this year, we spoke to lawmakers, crime lab scientists, criminal defense attorneys and hemp entrepreneurs about it. pic.twitter.com/oOZLA8mm1Z

— Texas Tribune (@TexasTribune) September 9, 2020
Municipalities across the state have jumped at the chance to push through local cannabis reforms in recent months.
The El Paso City Council approved a measure in May that encourages police to issue citations for low-level marijuana cases instead of making arrests.
In January, the Austin City Council approved a resolution aimed at ending arrests for simple cannabis possession. The city's police department said in July that they "will no longer cite or arrest individuals with sufficient identification for Class A or Class B misdemeanor 'possession of marijuana' offenses, unless there is an immediate threat to a person's safety or doing so as part of the investigation of a high priority, felony-level narcotics case or the investigation of a violent felony."
A cite-and-release program in San Antonio led to a 35 percent reduction in the number of arrests for small amounts of marijuana, according to data released by the local police department.
"Local law enforcement, led by district and county attorneys, have made a big (and long overdue) shift away from the traditional 'Tough on Crime' mentality. Instead, we're adopting a 'Smart on Crime' approach, focusing on real threats rather than arresting and prosecuting those who use marijuana," Heather Fazio, director of Texans for Responsible Marijuana Policy, told Marijuana Moment. "Now it's time to change state law and stop all arrests for marijuana possession in Texas."
The Texas House speaker in July acknowledged that legalizing cannabis could help resolve the state's budget shortfall—but he doesn't support the policy change regardless.
Last year, the House voted to approve a decriminalization bill that would've made possession of one ounce or less of cannabis punishable by a $500 fine and no jail time, but it filed to advance to a Senate floor vote by the end of the session.
Meanwhile, the state's Department of State Health Services recently attempted to impose a ban on the sale of smokeable hemp, but they were sued and a judge gave the plaintiffs a procedural victory last month, temporarily lifting the prohibition.
Navy Explains Why It Banned Hemp Shampoos And Lotions For Sailors