Four More Major Cities Take Steps To Decriminalize Psychedelics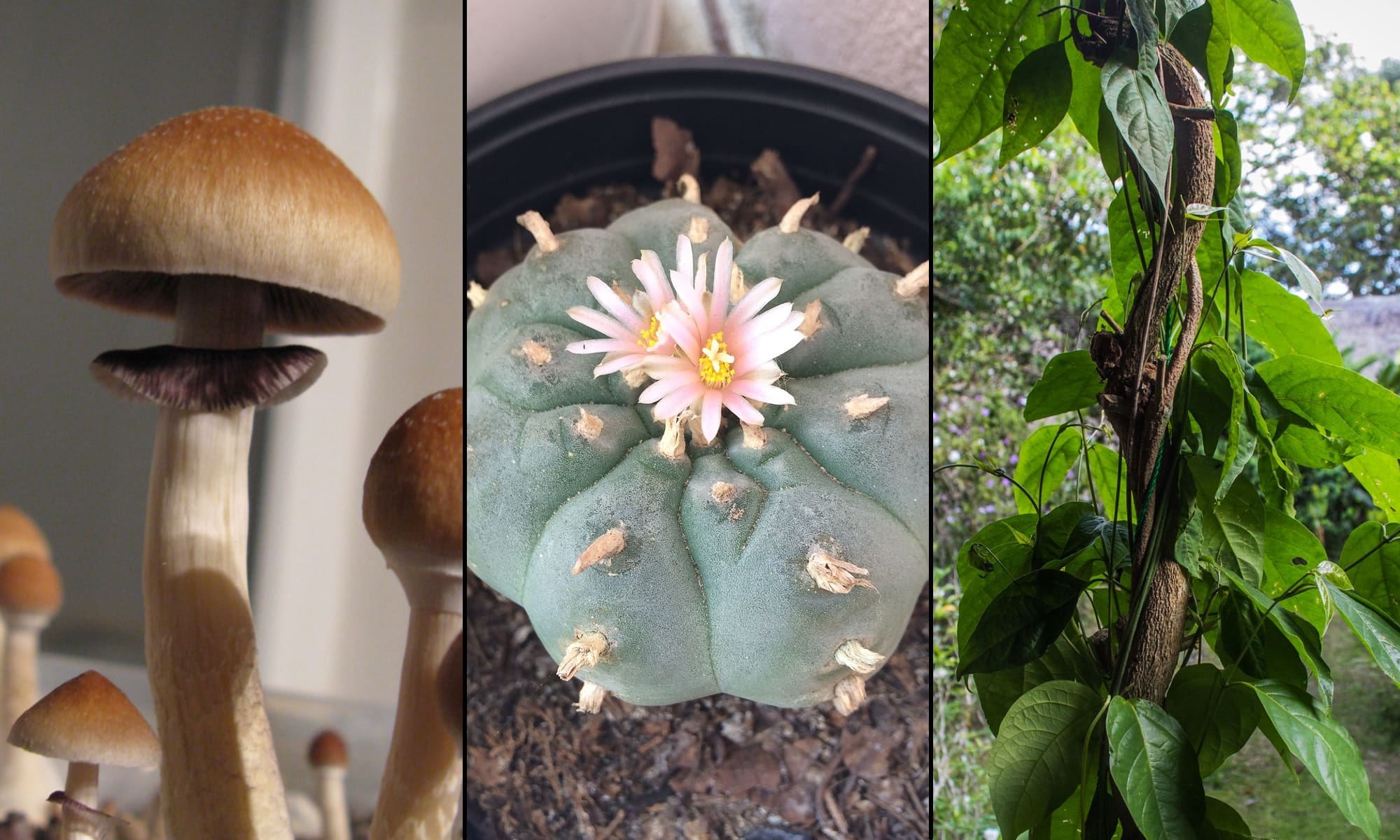 The psychedelics reform movement is quietly advancing throughout the country, with four more major cities poised to take up proposals to decriminalize entheogenic substances such as psilocybin mushrooms.
Advocates in Portland, Chicago, Berkeley and Dallas are pushing decriminalization measures—either through City Council action or ballot measures—aiming to build on successful campaigns to deprioritize enforcement of certain drug laws in Denver and Oakland earlier this year.
Here's a rundown of the latest developments in these jurisdictions:
Portland
A proposed city ballot measure to decriminalize entheogenic plants and fungi was filed in Portland last week, and activists are now awaiting approval of templates to begin the signature gathering process.
Decriminalize Nature Portland, the group behind the 2020 initiative, said that it's imperative to end enforcement of laws against possessing or cultivating the substances so that people can reap health benefits without fear of prosecution, citing studies demonstrating that plant medicines can treat certain mental health conditions.
"Oregon is in the middle of a peak in its mental health and homelessness rates," Holly Sullivan, the chief petitioner, said in a press release. "And the last thing we need to be doing is locking up more of our most vulnerable folks for the possession or homegrowing of medicines that are clinically proven to treat depression, PTSD, and addiction."
Text of the measure, which was shared with Marijuana Moment, outlines the benefits of psychedelics such as psilocybin, ayahuasca, ibogaine and DMT. It also argues that government resources should not be used "in any investigation, detention, arrest, or prosecution arising out of alleged violations of state and federal law regarding the use of psychedelic plants."
The initiative states that Portland may not adopt any laws prohibiting or regulating the possession, cultivation or distribution of psychedelics for personal use. Interestingly, however, it carves out an exception allowing for regulation of the commercial sale of the substances "when the quantity being sold by the offending person is worth more than $500 per week."
Organizers were initially pursuing reform through both a City Council petition and a ballot proposal, Sky Vavonese of Decriminalize Nature Portland told Marijuana Moment.
"As time went on, we needed to take the process into our own hands instead of leaving it up to five people who are in our local government," Vavonese said. "So we are conversing with our city and county commissioners because they do have the executive power to fast track decriminalization once we have turned in the required signatures we need, and it is important to work with the local government workers so we have as much support as possible."
She added that the group will have to gather about 38,000 valid signatures to qualify for the ballot, but they're aiming to collect more than the required amount "to be safe."
Decriminalize Nature Portland's Nicholas Combest is scheduled to discuss the proposal and request endorsements during a City Council meeting on Wednesday.
Read the full text of the Oregon psychedelics ballot measure below:
DNP decriminalization measure. by Marijuana Moment on Scribd
Decriminalize Nature Portland's initiative is one of two psychedelics measures that activists are working to get before voters in the state next year. A separate group of organizers is pushing a statewide ballot initiative to legalize psilocybin for therapeutic purposes at licensed facilities.
Chicago
There's been some confusion and misreporting on recent psychedelics reform efforts in the Windy City, but things are moving forward. While the Chicago City Council website at one point indicated recently that there was unanimous support for a decriminalization measure that made it on the consent calendar last week, it appears to have been a clerical error and has since been updated to reflect that the resolution has simply been referred to a committee.
"It needs more steps to complete, including community comment and a final vote, and has action requests that need to be addressed," Decriminalize Nature, the national reform group behind the measure, said.
Councilman Brian Hopkins is sponsoring the legislation, which seeks to prohibit the use of government funds to enforce laws against using, possessing, transporting, cultivating or distributing psychedelics.
After listing various health benefits of psychedelics and noting increase funding for studies into the substances, the measure resolves that Chicago's government should not "use ANY funds or resources to assist in the enforcement of laws imposing any penalties for the use and possession of Entheogenic Plants for Adult Use" and that it should be "amongst the lowest level of Chicago Police Department law enforcement priorities."
Berkeley
Next month, a measure to decriminalize psychedelics in Berkeley is expected to receive a hearing in a citizen-led commission. The meeting, set for November 21, will come several months after the City Council's Public Safety Committee unanimously voted in favor of sending the resolution to a separate, health-focused panel.
The citizen commission was initially expected to weigh in on the decriminalization measure this month, a spokesperson for the advocacy group Decriminalize Nature told Marijuana Moment, but a scheduling snafu bumped its consideration. Given the delay, the local government isn't likely to take up the resolution until 2020, however. In any case, once the Community Health Commission weighs in on the reform it will go back to City Council for a formal vote on enactment.
There has been added pressure for the city to remove criminal penalties on psychedelics following the successful Council vote in neighboring Oakland to reform their laws governing the substances.
Dallas
Decriminalize Nature Dallas, another offshoot of the growing national movement to reform psychedelic laws, is preparing to advance a decriminalization measure as well. Beyond psychedelics like psilocybin, however, the group said it will also add marijuana to the list of substances that would be covered, as cannabis possession remains strictly prohibited in Texas.
The measure hasn't been filed yet, but the group's co-founder, Tristan Seikel, told Dallas News that the time is ripe for reform.
Because of the high level of marijuana possession arrests in the city, including the plant in the proposal makes the effort unique, he said.
"It's projected that we'll have at least 100,000 people arrested for cannabis between now and the next time we will even be able to talk to our Legislature about it," Seikel said at a town hall meeting earlier this month. "That's why our campaign is very much different… When it comes to cannabis, [our campaign] should have a demonstrable effect on the number of people getting arrested."
He said that the plan isn't to legalize psychedelics, as advocates "don't want to see sacred medicines just another thing you buy in the smoke shop" and that the "whole point about" allowing home cultivation "is to allow people to develop their own relationship with it and develop it on a more intimate community-based level that isn't driven by profit."
A spreading national movement
These latest developments represent a continuation of a trend that has rapidly evolved in 2019, with activists in two cities making history through decriminalization wins and setting the stage for a national reckoning on psychedelics policy.
Decriminalize Nature is tracking dozens of local efforts to remove criminal penalties for entheogenic substances, and many of those campaigns are coordinating with the national hub. Meanwhile, the activists behind Denver's vote to decriminalize psilocybin mushrooms launched a separate national advocacy group called SPORE in July. The group aims to spread education and share resources with local organizers interested in building on their success.
Scientists Hacked E. coli Into Producing A Powerful Psychedelic
Photo elements courtesy of carlosemmaskype and Apollo.