Former GOP Congressman And Former NBA Player Launch Marijuana Digital Financial Service As Federal Banking Reform Stalls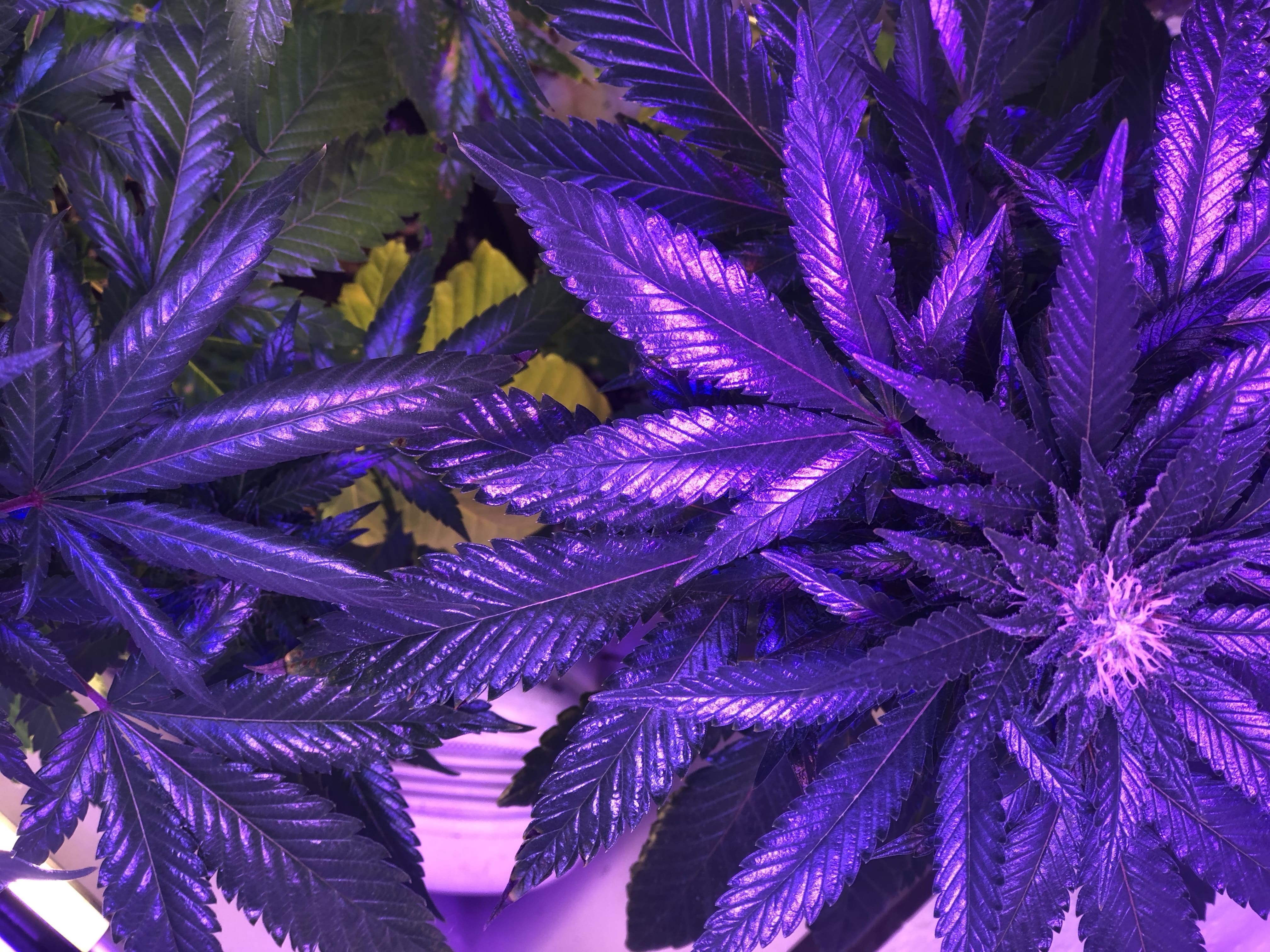 As Congress works to pass a marijuana banking bill, a former Republican congressman and former NBA player have teamed up to launch a new product that they say could help resolve the industry's unique financial challenges, with or without federal reform.
While it might seem like an example of strange bedfellows, the cannabis market has seen its fair share of conservative converts, as well as interest from athletes and celebrities hoping to make a name in the burgeoning industry.
Enter Token HiFi, a digital asset exchange program targeting the marijuana sector that's built to simplify cannabis transactions, provide individualized tracking and reporting services to meet each state's regulatory needs and give the industry an alternative option to traditional financial institutions that might be wary of taking on marijuana clients under federal prohibition.
Former Rep. Dan Donovan (R-NY) and former Indiana Pacers player David Harrison spoke with Marijuana Moment about the cannabis policy landscape that they say makes their product all the more appealing, especially as doubts compound about the prospects of Congress passing the Secure and Fair Enforcement (SAFE) Banking Act during the lame duck session.
This narrative might sound familiar for those who've tracked the careers of congressional lawmakers like former House Speaker John Boehner (R-OH), but Donovan wasn't exactly an outspoken advocate for marijuana reform during his time in the House before joining the cannabis industry space. He had a more mixed record—voting in favor of certain modest amendments, such as a spending bill rider to protect state medical marijuana programs, but opposing measures to extend those protections to all state cannabis markets or allowing Department of Veterans Affairs doctors to recommend medical cannabis, for example.
Despite those votes and his lack of cosponsorships on reform legislation during his time in office, Donovan told Marijuana Moment on Wednesday he's a "believer that the federal government, if it's not enumerated in Constitution, that a lot of these issues should be regulated by states—and we've seen that happen in the cannabis industry."
He said he was enticed to join the marijuana enterprise because of its "mission to allow folks who are in legal [cannabis] businesses to be able to conduct financial transactions the way everyone else who is in a legal business are able to do so, and our government doesn't allow that at this point."
The former congressman added he's "not sure about how my views have changed towards my voting record" and "I think it's pretty consistent," noting his support for keeping the federal government out of the way of medical cannabis states despite the opposition to broader reforms while serving as a House member.
Both Donovan and former NBA player Harrison, who serves as the new company's CEO, are decidedly resigned to the idea that marijuana banking reform is not happening during the lame duck session—a perspective that gains credibility with each passing day as efforts to attach the reform to various vehicles fail or stall.
That includes the National Defense Authorization Act (NDAA), where SAFE Banking was excluded following protests from key GOP lawmakers such as Senate Minority Leader Mitch McConnell (R-KY), and a yet-to-be-released omnibus appropriations package that represents one of the last large-scale vehicles through which it could be enacted in the coming weeks.
Donovan doesn't see it happening.
"Trying to attach it to the omnibus bill now this late in the game—a lot of horse trading goes on right now, but the bill is probably pretty much set," he said. "In order to squeeze something as controversial as this, in this late stage of the game, will disrupt all of the agreements that are already in place. And so it's highly unlikely that will happen."
It's still possible that it could advance as a standalone, but Senate Majority Leader Chuck Schumer (D-NY) hasn't given any explicit signals that he's taking that option seriously at this stage, even as the clock continues to tick down. Instead, a senior Senate Democratic aide said on Friday that Schumer is focused on "making a last ditch effort" to pass the marijuana banking through the spending package, and he shared revised text with GOP members on Thursday to demonstrate that concerns previously raised by DOJ have been addressed.
While some are holding out hope that marijuana banking could be enacted under the Democratic Senate and GOP House—especially considering the bipartisan support it received as it passed through the House in some form seven times in recent years—Donovan said that he wouldn't hold his breath, given his experience in Congress and the Republican leadership that will be seated in key committee roles.
Whether or not SAFE Banking passes during the lame duck or next Congress, Harrison told Marijuana Moment that Token HiFi has untapped utility in this unique financial sector. He said that cannabis industry will continue to be wary of traditional banking institutions even if the cannabis reform is enacted, representing an opportunity to provide a secure, digital alternative.
As the industry has struggled to access basic financial services, only to be disappointed by congressional inaction, many tech companies have sought to fill in the void by offering crypto for cannabis with different forms of blockchain-based exchanges—with mixed results. Crypto certainly hasn't been widely adopted by the industry, which continues to operate on a largely cash-only basis in many states, but the Token HiFi CEO says their service is positioned to demonstrate how it can work industry-wide.
Harrison, who was at one point suspended from the NBA following a positive THC test and has previously worked with advocates to advance reform to allow people with epilepsy to access CBD, said that the company's "primary focuses right now" are getting the technology incorporated in Arizona and Nevada, where they already have established business relationships with the state markets.
He said that the "goal" is to launch in early Q1 2023. "That's our focus."
Meanwhile, Donovan isn't the only former congressman to join the cannabis space after leaving office. There's the most well-known example, former Speaker Boehner, of course. But there are also politicians like Rep. Ryan Costello (R-PA), who joined the board of the multi-state cannabis business Red White & Bloom Brands Inc. (RWB) last year.
Former Rep. Steve Buyer (R-IN), who had a long track record of opposing marijuana legalization efforts, joined a Canadian cannabis company's board in 2019.
And former Rep. Dana Rohrabacher (R-CA), who championed cannabis reform while in Congress, became an advisory board member for a marijuana company after being voted out of office in 2018.
Schumer Makes 'Last Ditch Effort' To Put Marijuana Banking In Spending Bill, Shares Revised Text With GOP Members To Address Concerns