Black Lawmakers: Marijuana Decrim Is 'Must-Do' In First 100 Days of Democratic Congress
The Congressional Black Caucus (CBC) included ending the federal prohibition of marijuana in a list of 10 "must-do policies" to "address issues hurting both communities of color and rural communities" that the 48-member group released on Friday.
Number four on the list is "Ending the War on Drugs," which includes these bullet points:
*Decriminalize the use and possession of marijuana allowing states to make their own decisions and end federal prohibition and related law enforcement of marijuana.
*Remove marijuana from the Controlled Substances Act and create a "Community Reinvestment Fund" to invest in communities most impacted by the War on Drugs, for programs such as job training, reentry, community centers, and more.
*Retroactively eliminate mandatory minimums for federal drug offenses and require the Attorney General to reinstitute the Smart on Crime directive and pass codifying legislation.
*Instruct the U.S. Sentencing Commission to amend the U.S. Sentencing Guidelines accordingly.
"If Democrats take back the House next Congress, CBC would insist that they pass these policies within the first 100 days," a press release from the caucus says.
Political watchers believe that Democrats have a good chance of regaining the majority of seats in the U.S. House of Representatives in the November midterm elections. The new Congress will be seated in January.
"Here's the reality: If we want to truly help people of color, women, those in rural communities, workers, the poor, and others, then we have to put people in charge who share those values," CBC Chairman Cedric L. Richmond (D-LA) said in a statement about the list.
Analyses have consistently shown that while people of color use cannabis at roughly the same rate as whites, they are much more likely to be arrested, convicted and incarcerated for marijuana offenses.
Last month, CBC released a separate position statement calling for broad cannabis reforms, including "automatic expungement for those convicted of misdemeanors for marijuana-related offenses, and an easy path to expungement for those previously convicted of felonies for marijuana-related offenses."
And in May, leaders of the caucus included cannabis descheduling as a provision of the sweeping 1,227-page Jobs and Justice Act, a bill intended to "increase the upward social mobility of Black families, and help ensure equal protection under the law."
Other moves on the CBC's new "must-do" list include banning private prisons, increasing access to affordable housing, gun safety reforms, health care expansion and the protections of voting rights.
Congressional Black Caucus Calls For Major Marijuana Reforms
Marijuana Moment Patreon supporters can read the CBC's full list of 10 Must-Do Policies below:
Anti-Marijuana Group Wants Campaign Finance Transparency, Kind Of
A leading anti-legalization group is cooking up a new follow-the-money tool, ostensibly to track contributions from the marijuana industry to lawmakers.
At least, that seems to be what Smart Approaches to Marijuana (SAM) is doing with this interactive map on its website:
If you visit the page and click on a highlighted state, it brings you to a list naming select members of Congress, the district they represent and an undefined monetary "amount."
Presumably, this is a beta version of something that SAM has been talking about for some time.
Take last year, for example. A group of 44 U.S. House members signed a letter to the chairman of a key subcommittee, asking that language restricting the Department of Justice from interfering in state marijuana programs be included in an appropriations bill. In response, SAM president Kevin Sabet announced plans to "investigate campaign contributions" of signees.
"Legalization is about making a small number of people very rich," Sabet said in a press release. "For them, it's all about the money."
"The representatives who sign on to this letter will be investigated, and any ties to the pot industry lobby will be exposed. There's a money trail behind further relaxation of federal marijuana laws, and it points to politicians who have taken money from the next big addictive industry."
It's admittedly difficult to follow the money using the current version of SAM's online map, though. There are few citations showing where the group's information is coming from, and for most states, when you click on one of the hyperlinked "amounts," it takes you here:
For some reason, nearly every hyperlinked amount points to a URL apparently meant for Rep. Dana Rohrabacher (R-CA), and the page only shows a 404 error message.
At least one state, Washington, seems to be mostly functional.
SAM representatives did not respond to a request for comment by the time of publication, but they do appear to have slightly edited the webpage after receiving Marijuana Moment's inquiry. The title "The Money Trail: Where Big Pot Meets Big Politics" was added above the map, and the phrase "(Work In Progress)" was appended to all sub-pages.
This story will be updated if the organization sends comment.
What SAM appears to be interested in accomplishing is drawing links between campaign contributions from cannabis industry interests and politicians who've come to embrace marijuana reform. Or in other words, campaign finance transparency.
Missing from that agenda, though, is disclosure of SAM's own finances—a subject of particular interest to advocates and reporters following the marijuana legalization debate.
Sabet touted the group's financial expansion over the past two years in a recent curriculum vitae (not linked here, as it appears to reveal his personal phone number). A summary of Sabet's work at SAM noted that the 12-person organization has a $1 million budget, with $4.5 million in reserve.
The group also recently opened a new office in Manhattan.
When this reporter asked Sabet about financial contributions to SAM in a 2016 interview, he emphasized the role of grassroots, individual contributions. There is limited public information available about SAM's financing.
"SAM is funded by small family foundations (with no interest in the opioid, tobacco, alcohol, or prison industries) and individuals affected by drug use and its consequences. SAM does not receive a dollar from the opioid, pharmaceutical, alcohol, or tobacco industries – unlike some pro-legalization groups like Law Enforcement Action Partnership (LEAP), which takes money from Big Tobacco."
Another potential source of ongoing funding may be past supporter Julie Schauer, a retired art professor who donated at least $1.3 million to SAM Action's efforts to defeat 2016 marijuana ballot initiatives in California and other states.
It remains to be seen when SAM will officially launch its online campaign donation tracking tool and what its impact will be.
Anti-Marijuana Funder Says Jailing Of Grandmother For Medical Cannabis No 'Big Deal'
Marijuana Emerges As Key Issue In Nevada U.S. Senate Race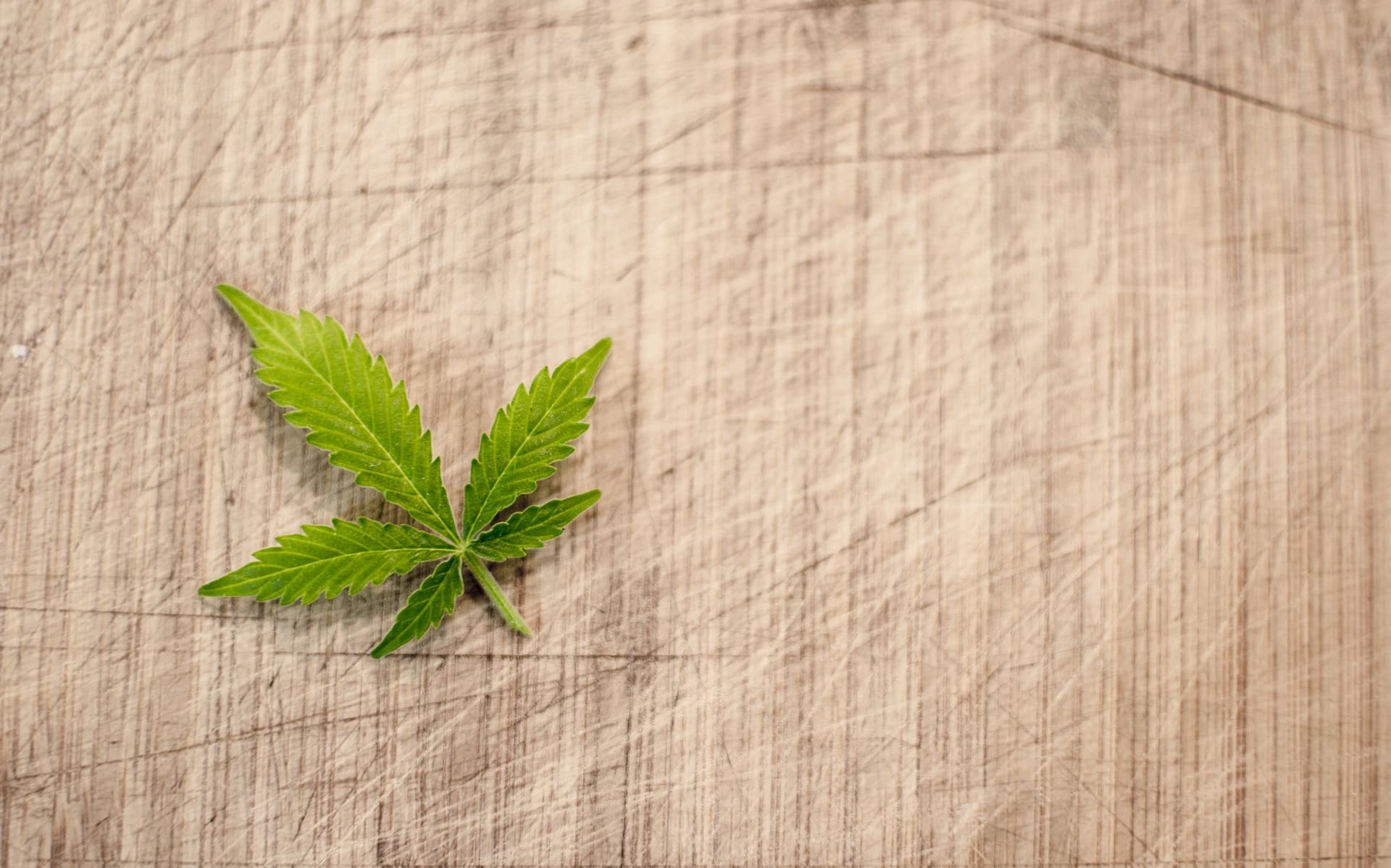 This year's U.S. Senate race in Nevada has become one of the most watched of the cycle, and marijuana is increasingly a central issue as Congresswoman Jacky Rosen (D) ramps up her challenge to incumbent Sen. Dean Heller (R).
During the campaign, Rosen has consistently drawn attention to what she says is Heller's lack of pushback against U.S. Attorney General Jeff Sessions's moves to rescind protections for state cannabis laws.
Rosen herself had written to Sessions in January, urging him to reverse his decision to end Obama-era guidance on the issue — known as the Cole Memorandum — that generally allowed states the freedom to enact legalization and regulate their own cannabis industries without federal interference.
ICYMI: I sent a letter to AG Jeff Sessions demanding @DeptofJustice end its marijuana crackdown. The DOJ shouldn't interfere with states' rights and halt the progress that has been made on medical and recreational marijuana use in Nevada. pic.twitter.com/UFFAHi6F3W

— Rep. Jacky Rosen (@RepJackyRosen) January 24, 2018
Meanwhile, Heller also made a statement in response to Session's decision: "Knowing Attorney General Sessions' deference to states' rights, I strongly encourage the DOJ to meet with Governor Sandoval and Attorney General Laxalt to discuss the implications of changes to federal marijuana enforcement policy. I also urge the DOJ to work with the congressional delegations from states like Nevada that have legalized marijuana as they review and navigate the new policy."
However, as Rosen pointed out in January, Heller is the only Republican senator up for re-election this year who's both from an adult use cannabis state and also voted to confirm Sessions as attorney general.
.@DeanHeller is the only GOP senator up for re-election in 2018 who is both from a recreational marijuana state and who voted to confirm Sessions as Attorney General. https://t.co/NBVnw8eP6b #NVSen

— Jacky Rosen (@RosenforNevada) January 6, 2018
On various counts, Rosen has vocalized her support for legal marijuana — citing benefits like job creation and tax revenue — as well as her commitment to protecting state cannabis industries from federal interference, all while simultaneously attacking Heller for his relative passivity on the issue.
Senator Heller stood on the sidelines while Jeff Sessions attacked our marijuana industry.

In the Senate, I'll work to protect it from federal interference so we can keep raising revenue and creating jobs. #NVSenhttps://t.co/OVzfGO5meR

— Jacky Rosen (@RosenforNevada) August 7, 2018
In addition to public commentary, Rosen has taken a stand by cosponsoring several congressional bills relating to cannabis, including the STATES Act to strengthen states' rights on marijuana, the VA Medicinal Cannabis Research Act of 2018, the SAFE Act of 2017 to secure banking for the cannabis industry and the Regulate Marijuana Like Alcohol Act, as well as legislation to ensure tax fairness for cannabis businesses and to remove roadblocks to marijuana research.
"Nevada voters chose to legalize recreational marijuana in 2016, and states like Nevada have shown that allowing responsible adults to purchase marijuana legally supports our state budget, creates new jobs and businesses, and drives our economy instead of making our broken criminal justice system worse," Rosen said in a press release about signing on to the Regulate Marijuana Like Alcohol Act. "I believe it's time to end the federal prohibition on marijuana, start regulating this product like alcohol, and get rid of barriers for states like ours where voters have made this decision to move forward."
Nevada's marijuana industry has created thousands of jobs and continues to exceed revenue projections. In the Senate, I'll keep fighting to support these workers and protect these businesses from federal interference. https://t.co/iOpOmOXf1V

— Jacky Rosen (@RosenforNevada) July 27, 2018
Though publicly less vehement on the issue than Rosen is, Heller has cosponsored a handful of cannabis bills during his time in the Senate, namely the Marijuana Businesses Access to Banking Act of 2015 and the Compassionate Access, Research Expansion, and Respect States (CARERS) Act of 2015.
But he has not signed onto the CARERS Act or the banking bill in their current iterations during the 115th Congress.
Though Heller has discussed cannabis under the umbrella of states' rights, in 2007, as a House member, he voted against an amendment shielding state medical marijuana laws from federal interference.
By 2015, Heller made a statement that "the time has come for the federal government to stop impeding the doctor-patient relationship in states that have decided their own medical marijuana policies."
Meanwhile, NORML gave Heller a B grade in its congressional scorecard last year. Rosen will receive an A in the organization's forthcoming analysis of the current Congress, and Heller is being downgraded to a C for "not representing his constituents," NORML Political Director Justin Strekal told Marijuana Moment.
NORML is getting ready to release it's 2018 scorecard and challenger ratings. Lots of interesting races, like in #Nevada where @RepJackyRosen will have an A for cosponsoring the STATES AcT against @SenDeanHeller who has yet to put his name on comprehensive reform legislation.

— NORML (@NORML) August 14, 2018
Since January, Rosen has been active on Twitter, posting about marijuana at least two dozen times. Heller, on the other hand, has not tweeted anything on cannabis issues.
Two years ago, Nevada voters approved legalization by a margin of 54 percent to 46 percent. This year, it could end up being the case that a contrast on cannabis issues makes the difference in what is expected to be a very close Senate race.
Marijuana Policy Project Welcomes New Executive Director
The Marijuana Policy Project (MPP), the nation's best-funded cannabis advocacy group, has named long-time social justice reform advocate Steve Hawkins as its next executive director.
Hawkins, who previously served as the executive director of the National Coalition to Abolish the Death Penalty (NCADP) and executive vice president of the NAACP, will assume responsibility for MPP's national legalization advocacy efforts just months before a number of states vote to enact their own legal systems.
The decision was made after a "months-long candidate search that included several exceptionally qualified candidates," MPP said in a press release.
"We are still battling the effects of decades of anti-marijuana legislation and propaganda in this country," Hawkins told Marijuana Moment. "Huge strides have been made when it comes to setting the record straight, but our work is far from over and there is still a lot of misinformation out there that needs to be addressed."
"Fundraising and maintaining momentum is also a core challenge for the movement, which is in some ways a victim of its own success. Thanks to the major gains it has made in recent years, many people think legalization is inevitable and that their donations are no longer needed or that they don't need to take the time to write their elected officials. These laws are not going to change themselves and there is more need than ever for resources and engagement to support federal and state-level reform efforts."
Hawkins's experience running successful criminal justice reform campaigns—including a bipartisan effort to end capital punishment for juveniles during his time at the NCADP—made him an apt candidate to spearhead the fight to end prohibition, Troy Dayton, chair of MPP's board of directors, said in a statement.
"Steve has a strong track record in the field of criminal justice reform, and he knows how to build a movement toward meaningful social change," Dayton said. "We were not only impressed by his expertise and experience, but also his strong convictions regarding the injustice of marijuana prohibition."
"The country is moving in the right direction on marijuana policy, but there is still a lot of work to be done."
Hawkins also previously held leadership positions at Amnesty International and the Coalition for Public Safety.
He told Marijuana Moment that his three decades of experience "defending civil and human rights" has informed his belief that we should "bring an end to marijuana prohibition, which has had a hugely detrimental impact, especially to communities of color," and that we should "replace it with a more sensible system of regulation."
"I also believe it is critical we ensure those populations that were so negatively impacted by prohibition are able to participate in and experience the positive impacts of such a regulated system."
At MPP, Hawkins will succeed Rob Kampia, who late last year left the organization he founded in 1995 to start a for-profit cannabis policy consulting firm called the Marijuana Leadership Campaign. Kampia's departure was announced shortly after sexual misconduct allegations against him resurfaced amid the #MeToo movement.
Kampia offered some words of advice for the next person to occupy his former seat in a phone interview with Marijuana Moment:
"View yourself as a fundraiser who has to engage in transactional fundraising with the marijuana industry in part, and view yourself as needing to come up with a smart, strategic plan for lobbying in state legislatures rather than doing ballot initiatives where no one else is going to touch it. Do not view yourself as a spokesperson."
Or in other words, less of a focus on talk, and more on action.
MPP named Matthew Schweich as the interim executive director while the group scouted for a replacement. Scweich will now serve as MPP's deputy director overseeing marijuana reform initiatives in Michigan and Utah.
In a statement, MPP board member Joby Pritzker said Schweich "provided critical leadership during a challenging transition period for MPP."
"He maintained the effectiveness of our advocacy operations, managed our fundraising efforts, and oversaw ballot initiative campaigns in multiple states, while at the same time leading our staff and assisting the board with the executive director search."
The past few years have seen a number of leadership changeups at national pro-legalization groups.
NORML brought on Erik Altieri as executive director in 2016 after Allen St. Pierre left the organization following 11 years of service. And last year, the Drug Policy Alliance announced that it had hired Maria McFarland Sánchez-Moreno, who worked on international and domestic drug policies issues for 13 years at the Human Rights Watch, as the new executive director to replace retiring founder Ethan Nadelmann.
While the objective at all of these groups—promoting equitable drug policy reform in the United States—has remained the same, the nature of the movement has evolved. A majority of states have now legalized cannabis for medical or recreational purposes, and though state-level reform efforts continue, calls for change at the federal level are increasingly resonant.
That is to say, these new executive directors will face a different set of challenges than their predecessors did.
Photo courtesy of Beloit College.