Federally Owned Utility Company Walks Back Threat To Block Electricity For Marijuana Businesses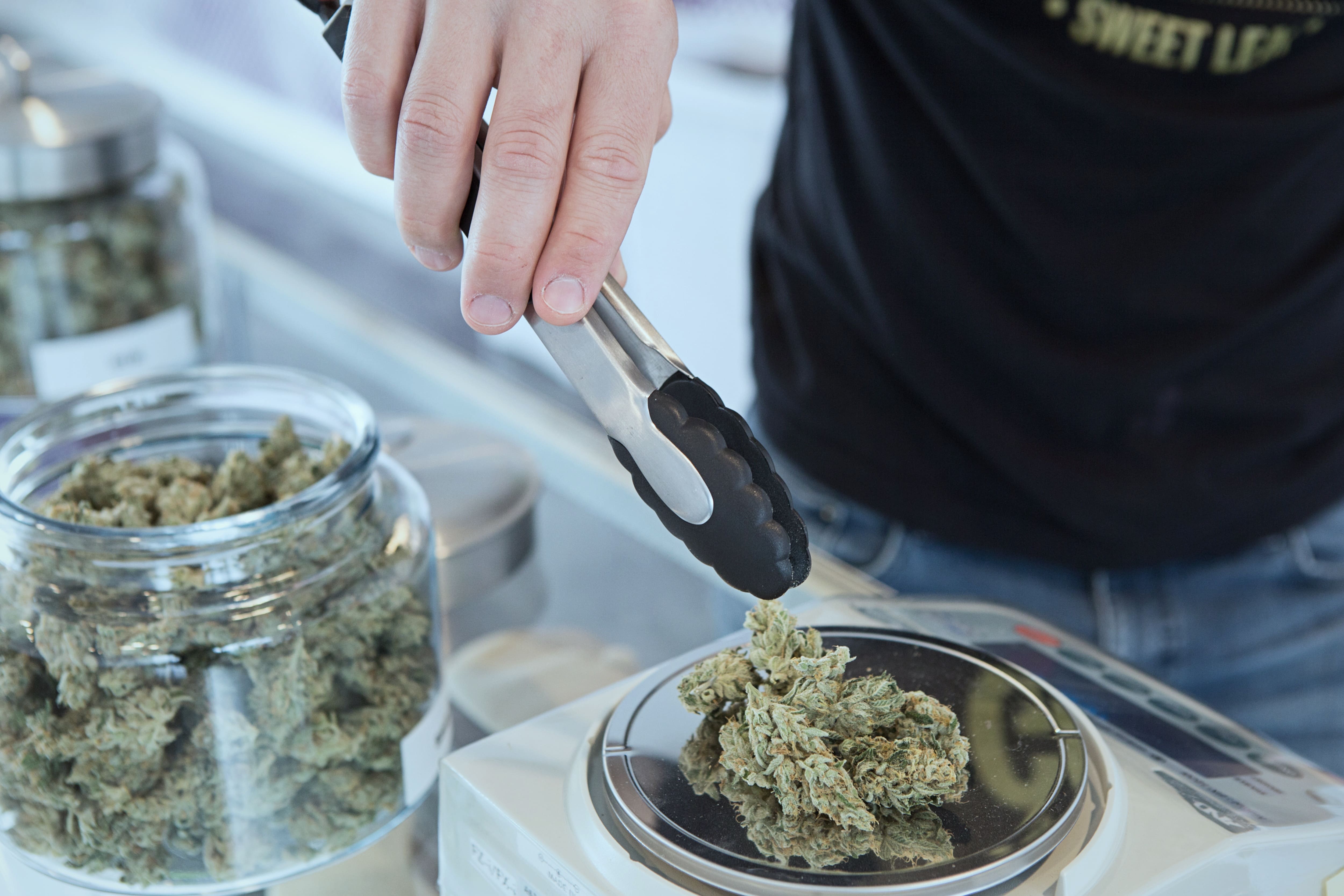 A federally owned utility company that recently stirred controversy after signaling that it might refuse to provide wholesale electrical services to state-legal marijuana businesses clarified on Thursday that it won't be taking such action. At the same time, it is seeking federal guidance on the matter.
Advocates, congressional lawmakers and a key Mississippi regulator condemned the Tennessee Valley Authority (TVA) for suggesting that it might turn off the lights on cannabis facilities operating lawfully under state policy. The prior statement from TVA, which cited federal obligations to uphold prohibition, came days after Mississippi's governor signed into law a bill to legalize medical cannabis in the state.
TVA is a main supplier of electricity to the Mississippi's northern region.
But now TVA said in a clarifying statement on Thursday that it has "an obligation to serve our customers with safe, reliable, low-cost energy and we will continue to do so. There will be no interruption in service because of this newly signed law."
Here is our clarifying statement in response to the recently signed Mississippi law approving the growth and use of medical cannabis/marijuana. pic.twitter.com/bkbQHJEImW

— Tennessee Valley Authority (@TVAnews) February 10, 2022
"The broader issue is a complex one and represents a conflict between state and federal law," TVA said. "We are looking to the appropriate federal agencies for further clarification and have requested additional guidance."
"Our service to our customers remains unchanged and we will continue to carry out our mission."
This statement comes on the same day that Mississippi Northern District Public Service Commissioner Brandon Presley weighed in on the situation, as SuperTalk Mississippi Media first reported.
"Much confusion has ensued in the past week due to a statement sent out by the Tennessee Valley Authority intimating that local electric utilities who buy power from the TVA would not be able to provide electricity to a licensed medical marijuana facility due to possible conflicts with federal law," Presley said. "TVA's statement has already caused some medical marijuana facilities to look at other areas of the state and therefore possibly denying North Mississippians the benefits of the newly passed medical marijuana program."
Please see my attached statement on the serving of electricity to medical marijuana facilities in North MS. Our region of the state shouldn't be denied participation in this legal, licensed program because of confusion. State law is clear that these facilities should be served. pic.twitter.com/vQdo5Vciqc

— Brandon Presley (@BrandonPresley) February 10, 2022
The news of TVA's original statement on the issue was first picked up locally by The Daily Journal before being spotlighted by national outlets like the Associated Press and Marijuana Moment. Two congressional lawmakers—Reps. Earl Blumenauer (D-OR) and Steve Cohen (D-TN)—cited Marijuana Moment's reporting in a statement condemning the utility's position.
Cohen told Marijuana Moment on Thursday that he's "glad TVA will serve lawful business and not place a never before presented obstacle to medical marijuana."
Glad @TVAnews rolled back their threats to medical marijuana, which is now a lawful business in Mississippi. TVA's mission is to help the people! https://t.co/C5mN5dNuZA

— Steve Cohen (@RepCohen) February 10, 2022
"While I'm glad the TVA has promised to not interrupt its service for state-legal cannabis businesses, there should not be any level of interference from the TVA or its employees to state-legal cannabis businesses," Blumenauer separately told Marijuana Moment. "Businesses and patients alike deserve clarity from the Biden administration and Congress alike."
In an earlier letter to TVA Chairman Chairman William Kilbride that was sent on Wednesday, the two lawmakers said they felt "deep concern" over the utility's statement, which details "plans to have the agency deputize its employees to attempt to enforce outdated and scientifically baseless federal cannabis policies against state-legal cannabis businesses."
Presley, the Mississippi official, said in his statement that it is "a long-held principle in state law that electric utilities have an obligation to serve customers without discrimination. A licensed medical marijuana facility under Mississippi is no different."
"It is my position that any licensed medical marijuana facility should be served with electricity upon application and request," Presley, who is the former president of the National Association of Regulatory Utility Commissioners, said. "Once power is delivered by the TVA to a local utility, TVA's oversight ends and controlled state law and Public Service Commission statutes ensure that these facilities should be served with electricity like any other licensed business."
Following Mississippi's move to legalize medical cannabis, TVA said in a public statement that while it is under contract to provide wholesale services to local power companies, which are regulated at the state level, federal law means that its "resources and funds may not be purposely used to facilitate activity that potentially violates federal law."
"Given this important point, TVA will not direct any federal resources or funds to the cultivation and/or distribution of marijuana," it said.
The utility said its employees will report to management if they find that a local power company is using TVA services to provide electricity to state-legal cannabis businesses, and management "will make a determination regarding our reporting obligations to agencies that may have proper jurisdiction to enforce the federal Controlled Substances Act."
Asked about the situation earlier this week, Cohen separately told Marijuana Moment that TVA "should not discriminate against legal businesses that need utilities," and the company "needs all the business they could get as their rates are way too high already and many want to leave TVA."
South Carolina Medical Marijuana Legalization Bill Officially Approved In Senate, Heads For House Consideration