FDA Flooded With Comments Urging That Marijuana Be Reclassified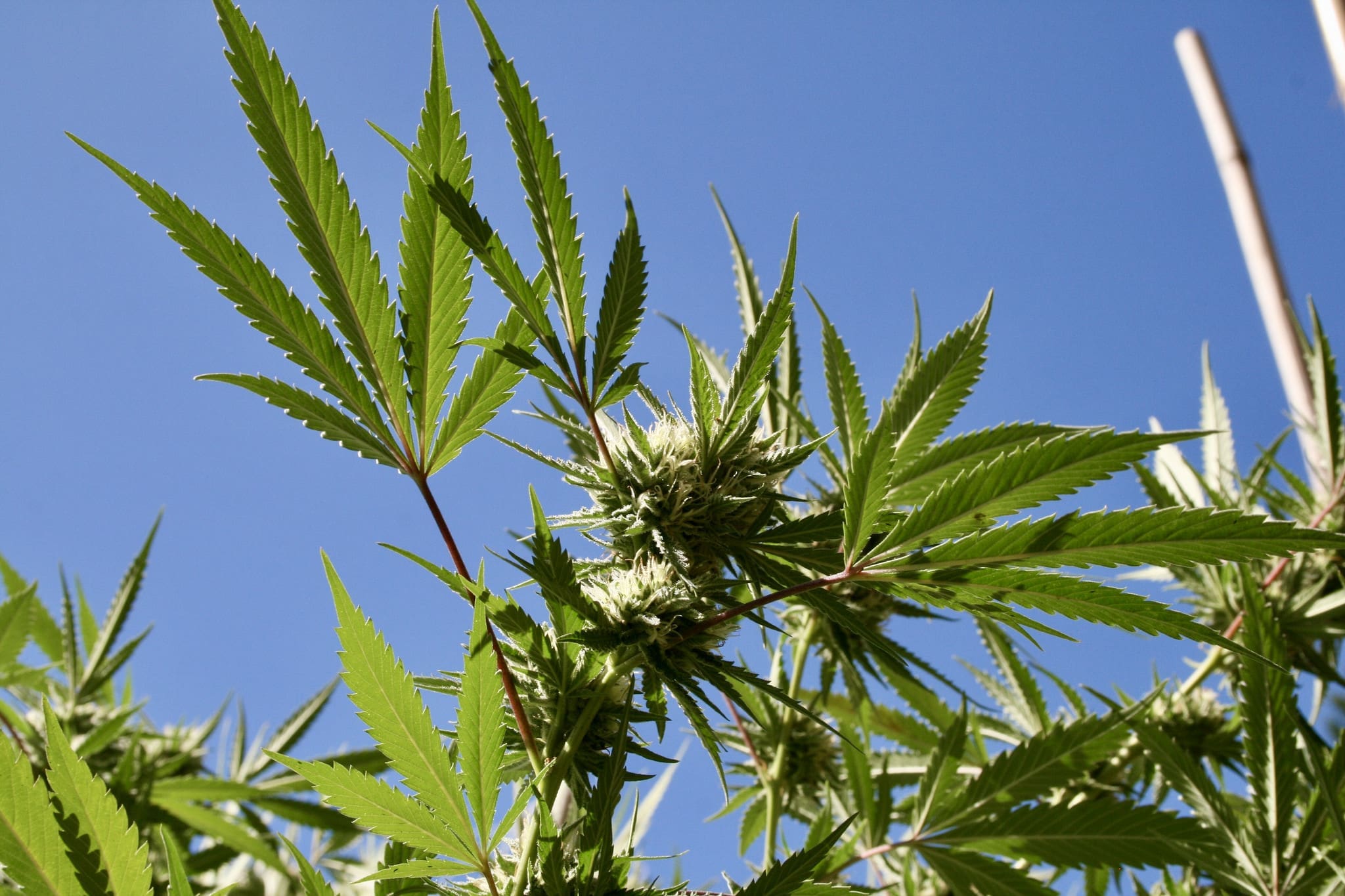 In the last few days, more tan 1,000 people have submitted comments to the Food and Drug Administration (FDA) supporting the rescheduling of marijuana.
The FDA opened the public comment period on Friday to gather input ahead of a United Nations meeting on global drug policy, where the U.S. representative will have the opportunity to cast a vote on World Health Organization (WHO) recommendations to reschedule cannabis, THC and CBD under international drug treaties.
So far, the federal agency has been flooded with comments that overwhelmingly endorse a cannabis reclassification. Support for the policy change has been nearly unanimous, but the reasoning behind those sentiments varied.
Dozens of submissions came from patients, many of whom complained about pharmaceuticals they'd been prescribed and felt cannabis was a more effective treatment option. One person who said he or she is a registered nurse sided with those patients and wrote "in my professional opinion, it is both harmful and unethical to prohibit patients access to this medicinal plant."
Others pointed out that marijuana is not as harmful as other legal substances like alcohol and tobacco. Several people argued that prohibition is an infringement on civil liberties.
Military veterans were also strongly represented in the comments, with some saying cannabis has helped treat conditions such as post-traumatic stress disorder and chronic pain.
"I am a 59 y/o military veteran. I know first hand how effective a pain reliever cannabis can be," one person wrote. "It is my strong opinion cannabis should be legal and regulated."
Some brought a political angle to their comment. A self-described straight ticket Republican voter said he voted for Donald Trump in the last election, but that he will "endorse the next candidate who supports marijuana legalization." Another person suggested that the president should legalize cannabis to troll liberals, delivering on an issue that is increasingly popular on a bipartisan basis.
"It's draconian that you're allowing states to arrest and charge people with felonies for a product that's readily available in stores in other states," someone wrote. "It also makes the federal government look completely inept because states have fully legalized starting in 2012. It's been nearly a decade and there's yet to be any sort of federal action."
One of the only comments expressing opposition to loosening marijuana laws under international treaties relied on stoner stereotypes: "Cannabis makes you Dumb, Lazy, & Hungry !"
Taken as a whole, though, it's clear that the public wants the U.S. to back marijuana reform when the issue comes up for a vote, which could happen later this month but might be delayed until a later UN meeting.
If adopted, the WHO recommendations wouldn't change U.S. law—which classifies marijuana under the most restrictive category of Schedule I—or allow UN member states to legalize the sale of cannabis without violating international treaties. But approving WHO's recommended changes would likely embolden more countries follow in the footsteps of Canada and Uruguay, which have legalized marijuana regardless of UN policy.
Expect more comments to flow in as the deadline, March 14, approaches. The last time the FDA solicited public input on cannabis rescheduling, more than 20,000 people made their voices heard.
World Health Organization Recommends Reclassifying Marijuana Under International Treaties
Photo courtesy of Brian Shamblen.
Texas Lawmakers Approve Marijuana Decriminalization In Committee Vote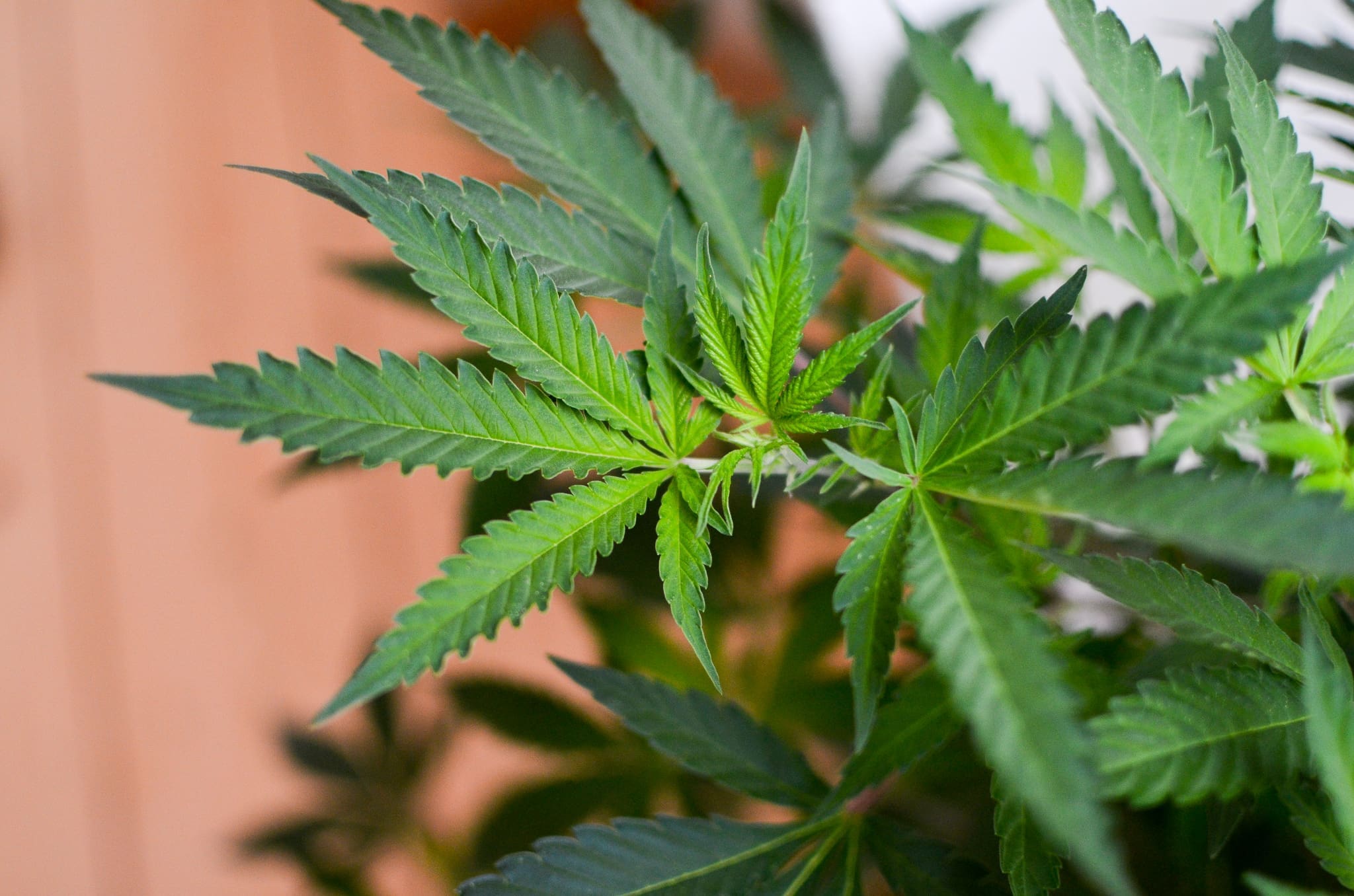 A Texas House committee approved a marijuana decriminalization bill on Monday that would make simple possession punishable by a fine, with no jail time, and without having to go on an individual's criminal record.
The legislation passed in a 5-2 vote out of the Criminal Jurisprudence Committee and now heads to a separate panel responsible for placing bills on the calendar for floor debates.
Possession of one ounce or less of cannabis would be punished with a $250 fine for the first two offenses. After that, possession would be considered a class C misdemeanor, which is still a lesser penalty compared to current law. As it stands, possession of two ounces or less is a class B misdemeanor punishable by a fine of up to $2,000 and up to 180 days in jail as well as a permanent criminal record, which carries steep collateral consequences.
Earlier this month, the committee held a hearing on the legislation and heard testimony about the long-term impacts of having a low-level cannabis conviction on a person's record and how removing criminal penalties for possession can free up law enforcement resources so that officers can tackle more serious crimes.
Advocates are hopeful that the full House will embrace the modest reform measure, even as the legislature contemplates other cannabis policies such as expanding the state's limited medical marijuana program.
#HB63 passes 5-2! Take action to make sure your legislator signs onto this important information.https://t.co/tbOTeNf3oY https://t.co/tbOTeNf3oY

— Texas NORML (@TexasNORML) March 25, 2019
"We are very optimistic about the chances of HB 63 passing on the floor of the Texas House," Heather Fazio, director of Texans for Responsible Marijuana Policy, told Marijuana Moment. "Overall, lawmakers on both sides of the aisle agree that we shouldn't be wasting valuable criminal justice resources arresting and prosecuting people for small amounts of marijuana. Texas is ready."
While medical cannabis expansion, to say nothing of adult-use legalization, remains a dubious prospect in the conservative stronghold, removing the threat of jail time for possession has gained popularity among Texas Republicans. Delegates for the Republican Party of Texas adopted a platform plank last year that endorses marijuana decriminalization, for example.
"We support a change in the law to make it a civil, and not a criminal, offense for legal adults only to possess one ounce or less of marijuana for personal use, punishable by a fine of up to $100, but without jail time," the plank states.
What's more, the policy has even received a tentative green light from Gov. Greg Abbott (R), who has said he is open to legislation that would reduce penalties for simple possession.
During a gubernatorial debate last year, Abbot said he doesn't want to see "jails stockpiled with people who have possession of small amounts of marijuana" and floated the idea of reducing the penalty for marijuana possession from a class B to a class C misdemeanor.
According to Texans for Responsible Marijuana Policy, the legislation currently has 32 authors or co-authors.
Connecticut Lawmakers Approve Marijuana Legalization Bill In Key Committee
Photo courtesy of Philip Steffan.
Connecticut Lawmakers Approve Marijuana Legalization Bill In Key Committee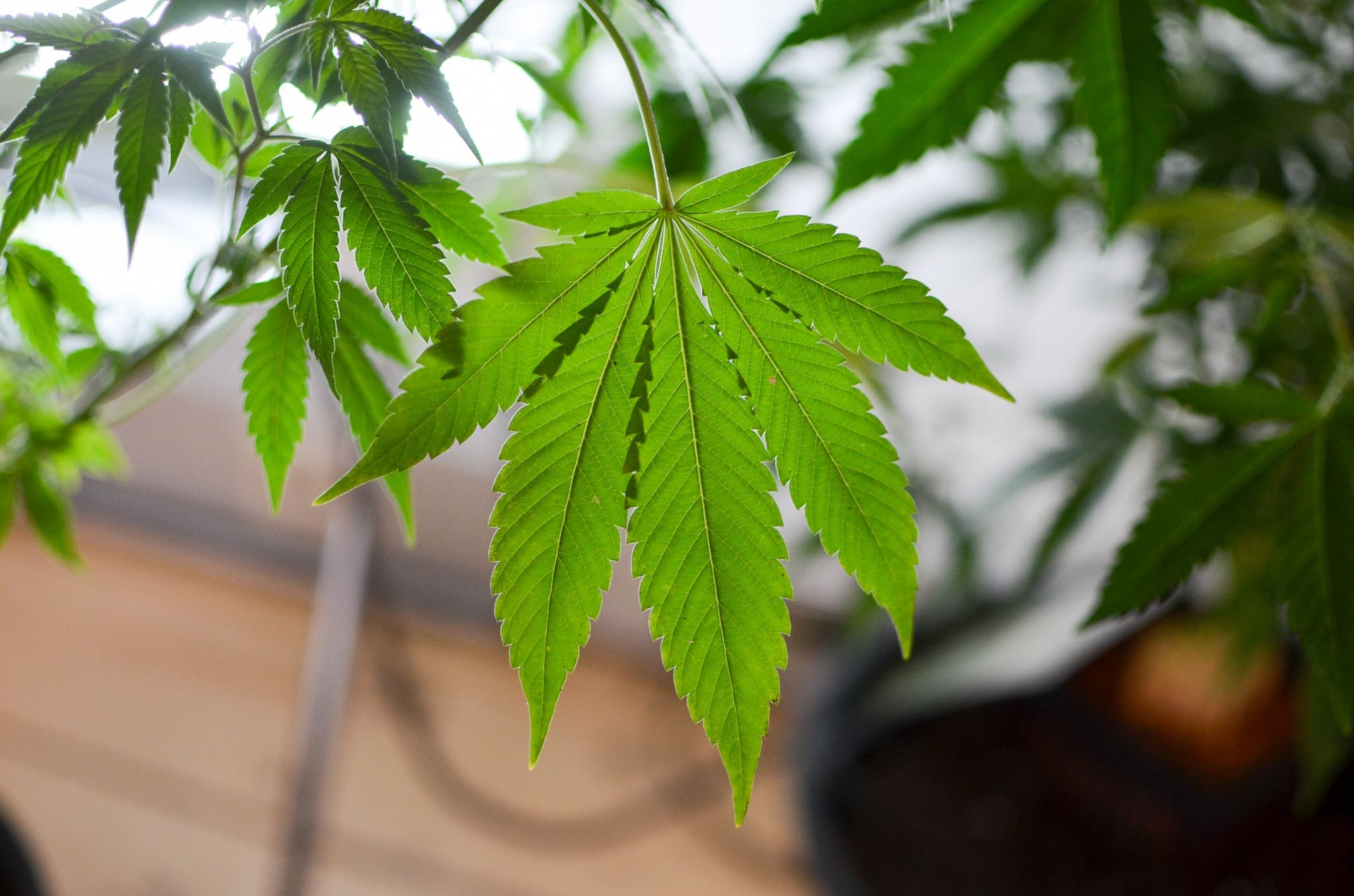 A key committee in the Connecticut legislature approved a bill to legalize marijuana on Monday.
The General Law Committee, which is one of two panels that heard testimony about legalization legislation last week, voted 10 to 8 to advance the bill.
Beyond legalizing cannabis for adult use, the legislation also includes a number of social equity provisions aimed at encouraging participation in the legal industry by individuals from communities that have been disproportionately impacted by the drug war. A governor-appointed commission would be charged with giving such individuals advance time to apply for a marijuana business license and promote diversity in hiring.
"At the end of the day, if we're moving, it's not about revenue. It's about equity," Rep. Juan Candelaria (D) said at the meeting. "It's about ensuring that these communities that have been impacted, that we say we're not going to stay idle anymore."
The commission would also be required to study the potential impacts of allowing cannabis microbusinesses and a home cultivation option, which are not currently included in the bill. Delivery would be permitted, however.
While advocates generally support the bill, there are some outstanding concerns about the lack of a home grow option. The lack of specific licenses for delivery services and on-site consumption facilities is another sticking point.
"Marijuana prohibition was borne of misinformation and racism and it continues to be enforced unequally to this day," Karen O'Keefe, director of state policies at the Marijuana Policy Project, said at last week's hearing.
It's not yet clear whether the legislature will ultimately pass this proposal or a separate bill in the Senate, but if either does end up on the desk of Gov. Ned Lamont (D), he's expected to sign. The governor called legalization one of his "priorities" last year and also discussed the issue during a budget speech last month.
The legislature's Judiciary Committee is expected to vote on legalization legislation on Thursday.
A separate bill to revise the state's medical cannabis program by adding opioid use disorder to the list of qualifying conditions and eliminating a registration certification fee for patients and caregivers was also approved by the General Law Committee on Monday.
Connecticut Lawmakers Hold Two Simultaneous Hearings On Marijuana Legalization Bills
This story was updated to note the committee's vote tally.
Photo courtesy of Philip Steffan.
Marijuana Legalization Vote Cancelled Due To Lack of Support In New Jersey Senate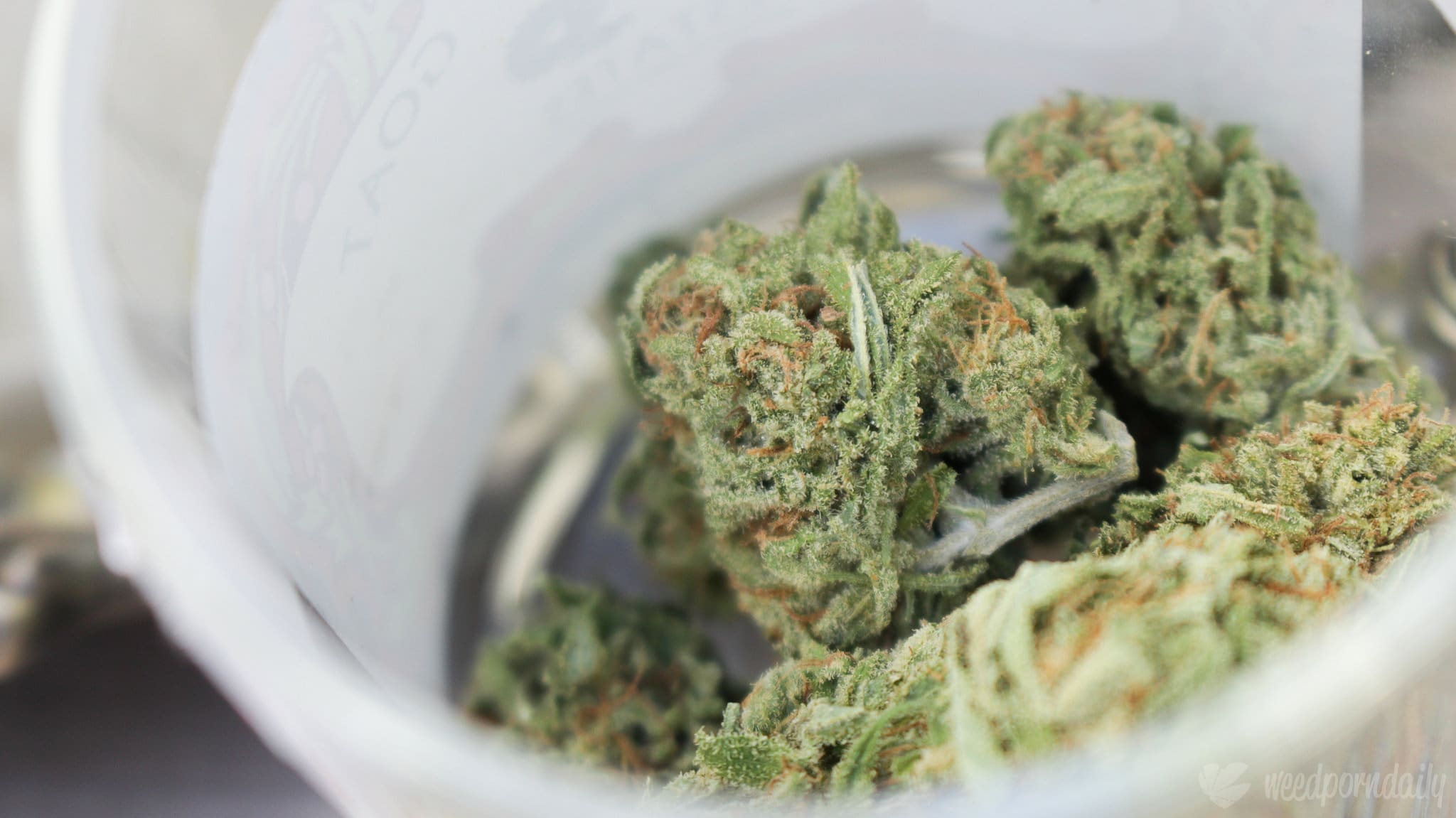 Marijuana reform advocates experienced a setback on Monday after bill to legalize cannabis in New Jersey was pulled from the agenda due to a lack of votes to pass the legislation in the Senate.
The proposal would have allowed adults 21 and older to possess, consume and purchase marijuana from licensed retailers. It included a number of social equity provisions meant to encourage participation in the industry by individuals from communities most harmed by the war on drugs, and it also would've created a pathway for expedited expungements for prior cannabis convictions.
Two committees—the Assembly Appropriations Committee and Senate Judiciary Committee—approved companion cannabis legalization bills last week.
But while Gov. Phil Murphy (D) and leading lawmakers reached a compromise on certain details on how to carry out legalization earlier this month, the legislation faced resistance and was taken off the table hours before scheduled votes in the Senate and Assembly.
"History is rarely made on the first try," Murphy said in a press conference. "Certainly I'm disappointed but we are not defeated… We all remain committed to passing this bill and making our state a national model for justice and opportunity because ultimately this is the right thing to do for New Jersey, and we know the people of New Jersey are on our side."
History is rarely made on the very first try. But, eventually, barriers do fall to those who are committed to breaking them down.

Join me live in Trenton as we recommit to passing adult-use marijuana legalization and expungement legislation. https://t.co/Ebts137XJ6

— Governor Phil Murphy (@GovMurphy) March 25, 2019
"While we are all disappointed that we did not secure enough votes to ensure legislative approval of the adult use cannabis bill today, we made substantial progress on a plan that would make significant changes in social policy," Senate President Stephen Sweeney (D) said in a statement. "This fight is not over. We need to learn from this experience and continue to move forward. While this legislation is not advancing today, I remain committed to its passage."
I proudly stand with @GovMurphy, @SpeakerCoughlin, @SandraBCunningh & @SenatorScutari. We didn't have the votes today, but we will continue to work together in order to bring adult use marijuana and criminal justice reform to New Jersey pic.twitter.com/BWxDchfiQ4

— Steve Sweeney (@NJSenatePres) March 25, 2019
"The legalization of adult-use marijuana will get passed in the state of New Jersey, one way or another," he added at a press conference. "Anybody who thinks this is dead, they're wrong."
Assembly Speaker Craig Coughlin (D) echoed those sentiments.
"We all remain committed to enacting fair and responsible legislation that will be groundbreaking and a national model," says @SpeakerCoughlin on cannabis legalization, medical Marijuana, & expungement bill package pic.twitter.com/CwT6C5WlsX

— NJAssemblyDemocrats (@njassemblydems) March 25, 2019
"Today we may not be able to get a bill over the finish line but I'm proud of the effort we made and the discussions we had. It's a big and complicated issue," he said in a press conference. "We all remain committed to enacting fair and responsible legislation that will be groundbreaking and a national model."
.@AnnetteQuijano, @jamelholley, @AswTimberlake & @AswMcKnight : We Remain Committed to Adult-Use Cannabis Billhttps://t.co/y4Sm35ujwo pic.twitter.com/2CjHFtyHnk

— NJAssemblyDemocrats (@njassemblydems) March 25, 2019
According to a whip count tracking tool for the legislation that was created by NJ.com, a majority of senators (23) planned to vote "no" as of Monday morning, compared to just eight who said they'd vote in favor of the bill, with nine others undetermined. Other sources indicated that 18 senators planned to vote "yes."
In the days leading up to the Monday session, the legislation received a number of high-profile endorsements, including from 2020 Democratic presidential candidate Sen. Cory Booker (D-NJ), Rev. Al Sharpton and CNN host Van Jones. The governor's office also released a list of quotes supporting the bill from lawmakers, activists and spiritual leaders.
"With this bill, New Jersey legislators can send a strong message to the country that marijuana legalization and social justice must be inextricably linked," Booker said last week. "I'm hopeful our state will succeed in setting this example."
Those endorsements were ultimately not enough to convince a sufficient number of on-the-fence state senators, some of whom raised concerns about the potential public health and safety impacts of legalization.
"This is a tragedy for social and racial justice in New Jersey. This legislation was supported by a broad coalition of civil rights, advocacy and faith organizations across the state and the majority of New Jersey voters," Roseanne Scotti, New Jersey state director for the Drug Policy Alliance, said. "But, we will not give up. We will continue to fight for marijuana legalization legislation centered on racial and social justice. It is only a matter of time before this legislation is enacted and all New Jerseyans can share in the benefits it will create."
Our commitment to adult-use marijuana legalization and expungement has not wavered. We know the people of New Jersey are on our side.

Change is never easy, but we will keep fighting. pic.twitter.com/xMeay0MlTx

— Governor Phil Murphy (@GovMurphy) March 25, 2019
Prohibitionist organization Smart Approaches to Marijuana described the news as a "huge victory for us."
"They told us legalization was inevitable, and this action proves them wrong, Kevin Sabet, the group's president, said in a press release.
With the cancellation of the vote, it may be months before lawmakers take up the idea again.
"Voters and lawmakers both agree that the practice of treating marijuana consumers as second-class citizens must end. Unfortunately, legislative intransigence regarding how best to create a regulatory framework has resulted in, at least for now, a continuation of the failed policy of marijuana criminalization in the Garden State," NORML Political Associate Tyler McFadden said in a press release.
"[I]t should be acknowledged that, to date, no state has taken legislative action to regulate the adult use marijuana market," she said. "In every jurisdiction where regulations exist, they were enacted by a direct vote of the citizenry. Based on current polling in New Jersey, we have little doubt that, if provided the opportunity, Garden State voters would take similar action."
A poll last month found that New Jersey adults support legalizing marijuana, 62 percent to 32 percent.
Diversity Provisions Added To Marijuana Banking Bill Up For Congressional Vote This Week
This story was updated to add comment from Sweeney, DPA, NORML and SAM.
Photo courtesy of WeedPornDaily.