DEA Wants 3.2 Million Grams Of Marijuana Legally Grown In 2020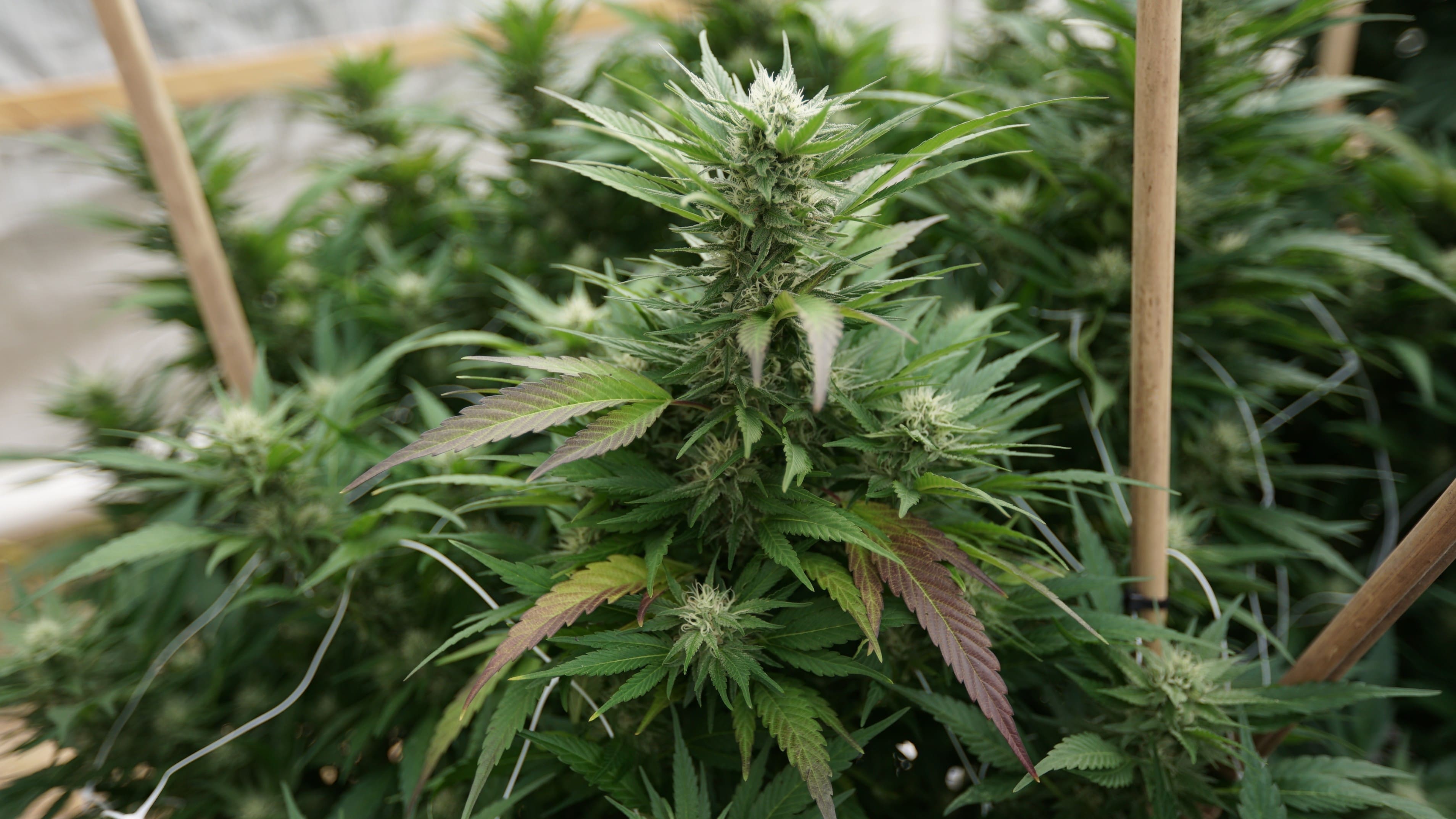 The Drug Enforcement Administration (DEA) wants 3,200,000 grams of marijuana to be legally grown in the U.S. next year, the agency announced in a notice set to be published on Thursday.
The more than 7,000 pounds of cannabis will be used in scientific studies investigating the effects of the plant.
The proposal is part of DEA's annual quota for the manufacture of controlled substances "to provide for the estimated medical, scientific, research, and industrial needs of the United States, lawful export requirements, and the establishment and maintenance of reserve stocks."
The anti-narcotics agency's suggested 2020 marijuana haul is more than 30 percent larger than this year's cannabis quota of 2,450,000 grams.
"This will meet the need created by the increase in the amount of approved research involving marijuana," DEA said in a press release. "Over the last two years, the total number of individuals registered by DEA to conduct research with marijuana, marijuana extracts, derivatives and delta-9-tetrahydrocannabinol (THC) has increased by more than 40 percent, from 384 in January 2017 to 542 in January 2019.
#Breaking: @DEAHQ announces a proposed ↑ in production of #marijuana for research purposes in 2020 to 3200 kilos, triple 2018. As of January 542 individuals are now registered by #DEA to do research with #MJ More: https://t.co/5nFnhOteAa pic.twitter.com/08VQfHjenn

— DEA HQ (@DEAHQ) September 11, 2019
The increase comes as DEA is taking steps to license additional growers of cannabis to be used for research.
Last month, the agency announced that it finally plans to process new licenses to manufacture marijuana, more than three years after it initially invited applications to do so.
For more than half a century, a farm at the University of Mississippi has been the only legal source of cannabis to be used in research in the U.S., but scientists have often complained that it is difficult to obtain marijuana from the facility and that its products are of low quality.
Research has demonstrated that the current supply of federally approved marijuana more closely resembles hemp than commercially available cannabis, which raises questions about the applicability of studies using it on the effects of the products consumers are actually using in the growing number of state-legal marketplaces.
The director of the Mississippi facility recently said that he doesn't understand why anyone would want to use cannabis containing eight percent THC, a far lower amount than what is typically available through state-licensed retailers—another signal that the utility of his products in determining the effects of marijuana on real consumers is questionable.
Last month, the Food and Drug Administration and National Institutes of Health said in a letter to a senator that they support licensing additional cultivators and also allowing scientists to test cannabis products purchased from dispensaries.
Separately in the new Federal Register notice, DEA is proposing that 384,460 grams of tetrahydrocannabinols, 40 grams of LSD, 50 grams of MDMA and 30 grams of psilocybin be produced next year. The agency also wants to reduce the amount of fentanyl produced by 31 percent, hydrocodone by 19 percent, hydromorphone by 25 percent, oxycodone by nine percent and oxymorphone by 55 percent.
Public comments will be accepted on the proposed quotas through October 10.
This piece was first published by Forbes.
Photo courtesy of Chris Wallis // Side Pocket Images.