DEA May Find Itself In Federal Court Again Over Refusal To Provide Psilocybin Access To Terminally Ill Patients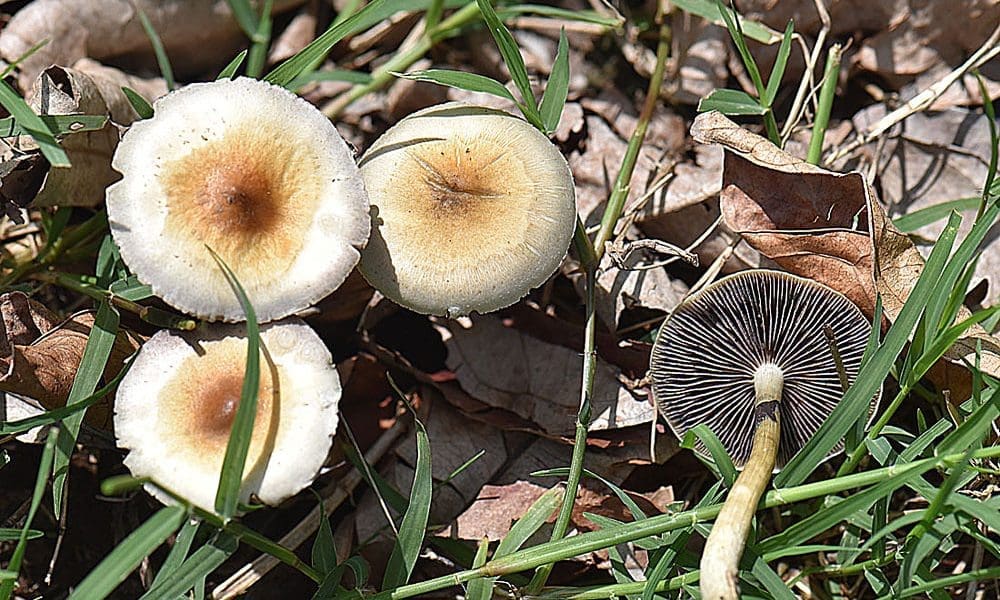 The Drug Enforcement Administration (DEA) may soon find itself in federal court again over its refusal to grant a doctor access to psilocybin to treat his terminally ill patients under "Right-to-Try" (RTT) laws.
It's been more than a year since Washington State physician Sunil Aggarwal of the Advanced Integrative Medical Science (AIMS) first sought permission from DEA to obtain psilocybin to treat severe anxiety and depression in cancer patients. The subsequent denial led to a court challenge, with plaintiffs asserting that the agency was not following federal RTT statute intended to let patients with terminal conditions try investigational medications that have not been approved for general use.
The U.S. Court of Appeals for the Ninth Circuit heard testimony in the case and received amicus briefs from various organizations, as well as bipartisan state attorneys general, who supported the challenge. But it ultimately rejected the case on procedural grounds, determining that it didn't have jurisdiction in the matter because DEA's position was not a final rule.
DEA argued in a 2021 letter to attorneys for the plaintiffs that there's no statutory carve-out permitting it to authorize Aggarwal to obtain psilocybin under RTT. The agency suggested that the doctor go through the onerous process of applying to be certified as a researcher authorized to study Schedule I drugs.
After that decision was handed down in January, the petitioners sent another letter to DEA, asking whether its position constituted a "final decision." On June 28, the agency replied by saying that the request "effectively restates the grounds that you previously submitted to DEA," and nothing has changed.
"DEA finds no basis for reconsideration of its February 12, 2021 letter because the legal and factual considerations remain unchanged," it said, as first reported by The Microdose.
"Nonetheless, as DEA previously indicated, the agency welcomes applications for registration by practitioners seeking to conduct bona fide research with schedule I controlled substances, including psilocybin," it said, without explicitly saying whether or not the position was final.
Kathryn Tucker, special counsel at the Emerge Law Group representing the plaintiffs, said in a blog post on Friday that they sent DEA a reply to the latest response the following day out of an "abundance of respect to the administrative process," again asking the agency to say whether its decision was final.
If DEA declines to clarify that point by July 20, the plaintiffs will take that to mean it is a final policy, which they say would empower them to take the agency back to the federal appeals court before the same three-judge panel and get to the merits of the original challenge.
"We will seek expedited review, because of the urgency presented by the inexorable progression of terminal illness faced by Dr. Aggarwal's patients," Tucker said.
Relatedly, activists including one of the plaintiffs in the RTT case, Erinn Baldeschwiler, staged a demonstration outside of DEA headquarters in Virginia in May, demanding that the agency allow terminally ill patients to access psilocybin therapy.
The event—which involved civil disobedience and arrests—was meant to call attention to DEA's obstruction of Right to Try statutes at the federal and state level that patients and advocates say should facilitate legal use of psychedelics.
Advocates have pointed out that the Food and Drug Administration (FDA) has already granted psilocybin a "breakthrough therapy" designation.
In January, a bipartisan group of members of Congress sent a letter urging DEA to let terminally ill patients have access to psilocybin. The agency, lawmakers said, is "obstructing access to psilocybin for therapeutic use consistent with the letter and intent Right to Try (RTT) laws."
Separately, DEA recently announced that it is taking the rare step of holding a hearing on its controversial proposal to place five other psychedelic compounds in Schedule I—an action that scientists say would significantly hamper emerging research into their therapeutic potential.
DEA said in a notice published in the Federal Register on Wednesday that a hearing will be held on August 22, and any person who can demonstrate that they'd be "adversely affected or aggrieved" by the proposed scheduling decision can request to testify.
The agency first proposed scheduling the tryptamines—4-OH-DiPT, 5-MeO-AMT, 5-MeO-MiPT, 5-MeO-DET and DiPT—in January. And it faced significant pushback from the research and advocacy communities, receiving nearly 600 messages during a public comment period, with most opposing the rule change and requesting a hearing.
DEA's own administrative court subsequently agreed that there was a need to hold a hearing on the matter before the prohibition could be enacted.
The agency has separately increased production quotas for the production of certain psychedelics like psilocybin in an effort to promote research, but its scheduling decisions have continued to represent obstacles for scientists.
Meanwhile, DEA also recently revealed that it seized far more marijuana plants—and made significantly more cannabis-related arrests—in 2021 than in recent prior years, despite reform efforts in states and Congress.
Read DEA's latest letter on psilocybin access and RTT below: 
California Seeks To Standardize Marijuana Testing To Prevent THC 'Laboratory Shopping'
Photo courtesy of Dick Culbert.