DEA Classifies Novel Cannabinoids Delta-8 And -9 THCO As Controlled Substances, Even When Synthesized From Legal Hemp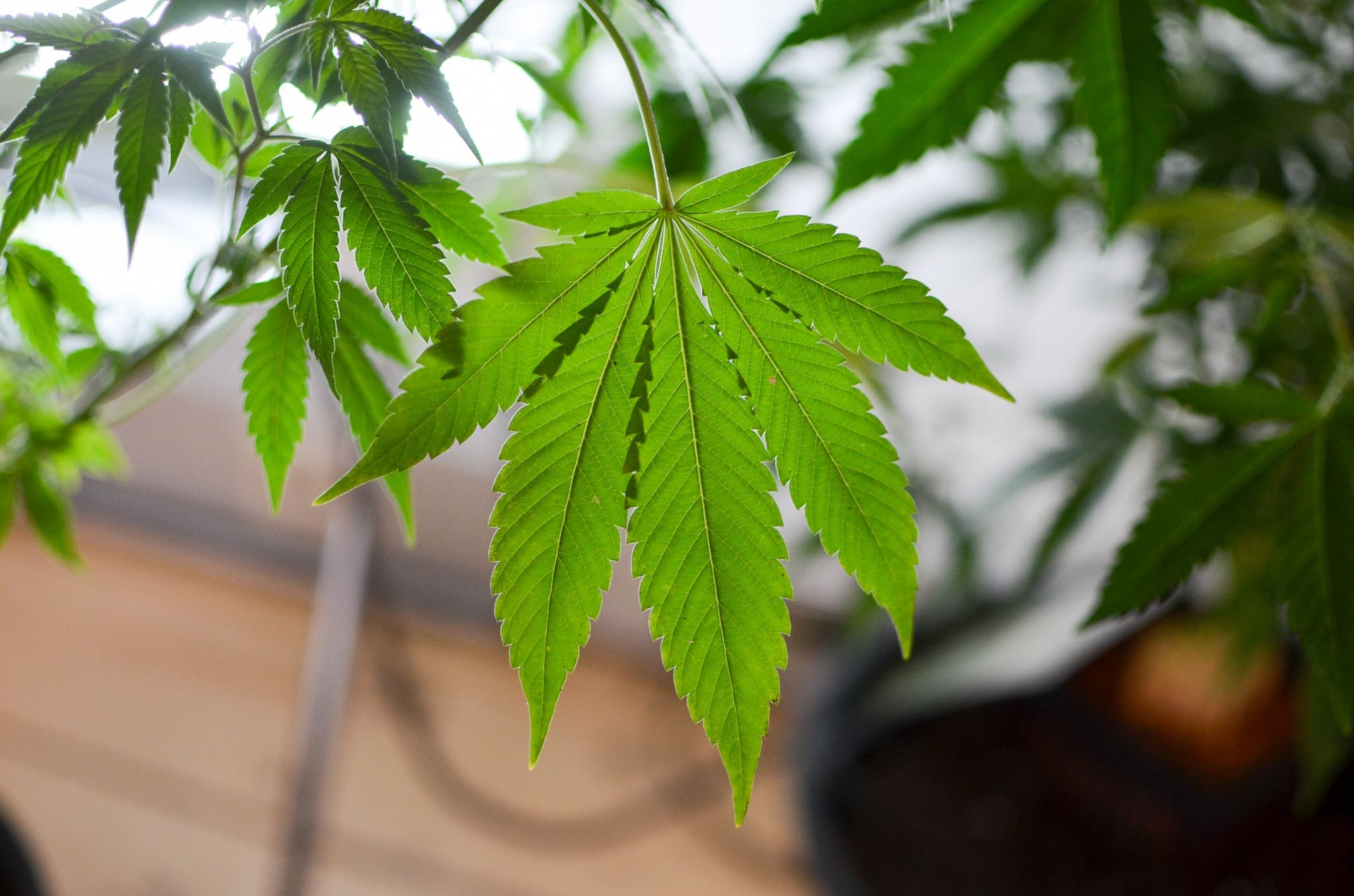 The Drug Enforcement Administration (DEA) says that two cannabinoids that have emerged in state markets do not meet the federal definition of legal hemp and are therefore considered illegal controlled substances.
Attorney Rod Kight inquired about the legal status of delta-8 THC-O and delta-9 THC-O with the federal agency last year and followed up earlier this month.
DEA sent a response letter on Monday, saying the two cannabinoids "do not occur naturally in the cannabis plant and can only be obtained synthetically, and therefore do not fall under the definition of hemp."
"Delta-9-THCO and delta-8-THCO are tetrahydrocannabinols having similar chemical structures and pharmacological activities to those contained in the cannabis plant," the letter from Terrence L. Boos, chief of DEA's Drug & Chemical Evaluation Section, continued.
Kight responded to DEA's letter in a blog post on Monday, writing that "although I do not always agree with the DEA's view on cannabis matters, I agree with this opinion and, frankly, am not surprised. This is what I have been saying for a while."
"I have been concerned about the proliferation of THC acetate ester (THCO) for a while. It has always been my view that THCO is a controlled substance under federal law," he said. "Although it can be made from cannabinoids from hemp, THCO is not naturally expressed by the hemp plant. It is a laboratory creation that does not occur in nature, at least not from the hemp plant."
There's been substantial confusion within the cannabis industry since the 2018 Farm Bill legalized hemp containing up to 0.3 percent delta-9 THC on a dry weight basis. Since that reform was enacted, the market for natural and synthetic cannabinoids has expanded in states across the country.
While there are many novel cannabinoids, one of the best known is delta-8 THC, which can be synthetically produced from CBD but also occurs in trace amount naturally in the cannabis plant. Several states have worked to regulate the product, which unlike CBD does have intoxicating effects.
DEA officials have indicated that delta-8 THC products are not controlled substances as long as they're extracted from the natural plant, not synthesized.
A federal appeals court, meanwhile, ruled last year that delta-8 is not controlled because the Controlled Substances Act (CSA) only explicitly speaks to the natural delta-9 THC and because federal statute defines hemp as "any part of" the cannabis plant, including "all derivatives, extracts, [and] cannabinoids" that contains less than 0.3 percent delta-9 THC by weight.
What about THC-O?
DEA's analysis concluded that, unlike delta-9 THC and delta-8 THC, THC-O is not a naturally occurring cannabinoid. Because it can only be produced through synthetic processes, it's federally prohibited.
"DEA's statement today adds one more layer of analysis to the already crowded patchwork of questions that must be answered to determine whether a hemp product is lawful," Michelle Bodian, a partner at the law firm Vicente Sederberg told Marijuana Moment, adding that the agency's position "requires a cannabinoid-by-cannabinoid analysis."
"While the latest statement from DEA does not clarify the legal status of all novel hemp derived cannabinoids, it does clarify that DEA believes Delta-9 THCO and Delta-8 THCO are controlled substances," Bodian said. "Hopefully, there is congressional action soon to address the legality of all hemp derived cannabinoids, so the industry is not left with a patchwork of law, regulation, policy and now, letter statements."
(Vicente Sederberg supports Marijuana Moment's work via a monthly pledge on Patreon.)
Interest in THC-O has grown significantly over the past year, and consumers have reported that it's a particularly potent cannabinoid. Certain studies have raised concerns about its safety profile, and advocacy organizations like NORML have cautioned against the use of these lesser known, unregulated cannabinoids.
Advocates feel that the regulatory patchwork and resulting consumer and market confusion could be effectively addressed if the federal prohibition on marijuana is lifted and people are given the option to use natural cannabis products, removing demand for they grey-area cannabinoids, particularly in states where marijuana remains illegal.
"Whether they are synthetic or naturally occurring, psychoactive cannabinoids need to be regulated responsibly to protect public health and safety," Aaron Smith, CEO of the National Cannabis Industry Association (NCIA), told Marijuana Moment. "The only way to successfully achieve that end is to finally end national prohibition, enact sensible regulations at the federal level, and allow state cannabis laws continue to work across the country."
The Food and Drug Administration (FDA), for its part, has been looking to collect additional data to fill in gaps in evidence about the safety of cannabis-derived products.
Last month, FDA announced that it would not be creating rules to allow the marketing of CBD as dietary supplements or food items, leaving the massive industry without regulations despite repeated calls for administrative action from lawmakers, advocates and stakeholders.
The announcement came days after the agency released finalized guidance that focuses on developing cannabis-based drugs and outlined the process and unique considerations for scientists when it comes to hemp and marijuana.
The agency's emphasis on working with Congress to address the issue legislatively also comes as the newly seated chair of the House Oversight and Accountability Committee, Rep. James Comer (R-KY), says he is preparing to confront FDA over their failure to enact regulations for hemp-derived products like CBD.
Reps. Morgan Griffith (R-VA) and Brett Guthrie (R-KY) sent a letter to FDA Commissioner Robert Califf in September, demanding answers over the continued lack of regulations for CBD for those purposes.
FDA also recently touted its role helping a state agency crack down on a company selling delta-8 THC gummies that they said are linked to "serious adverse events."
Read DEA's letter on the legal status of THC-O cannabis products below: 
Senate Panel Set To Vote On Veterans Marijuana Research Bill This Week
Photo courtesy of Philip Steffan.