New GOP Congressional Panel Chairman Plans To Grill FDA On Lack Of Hemp And CBD Regulations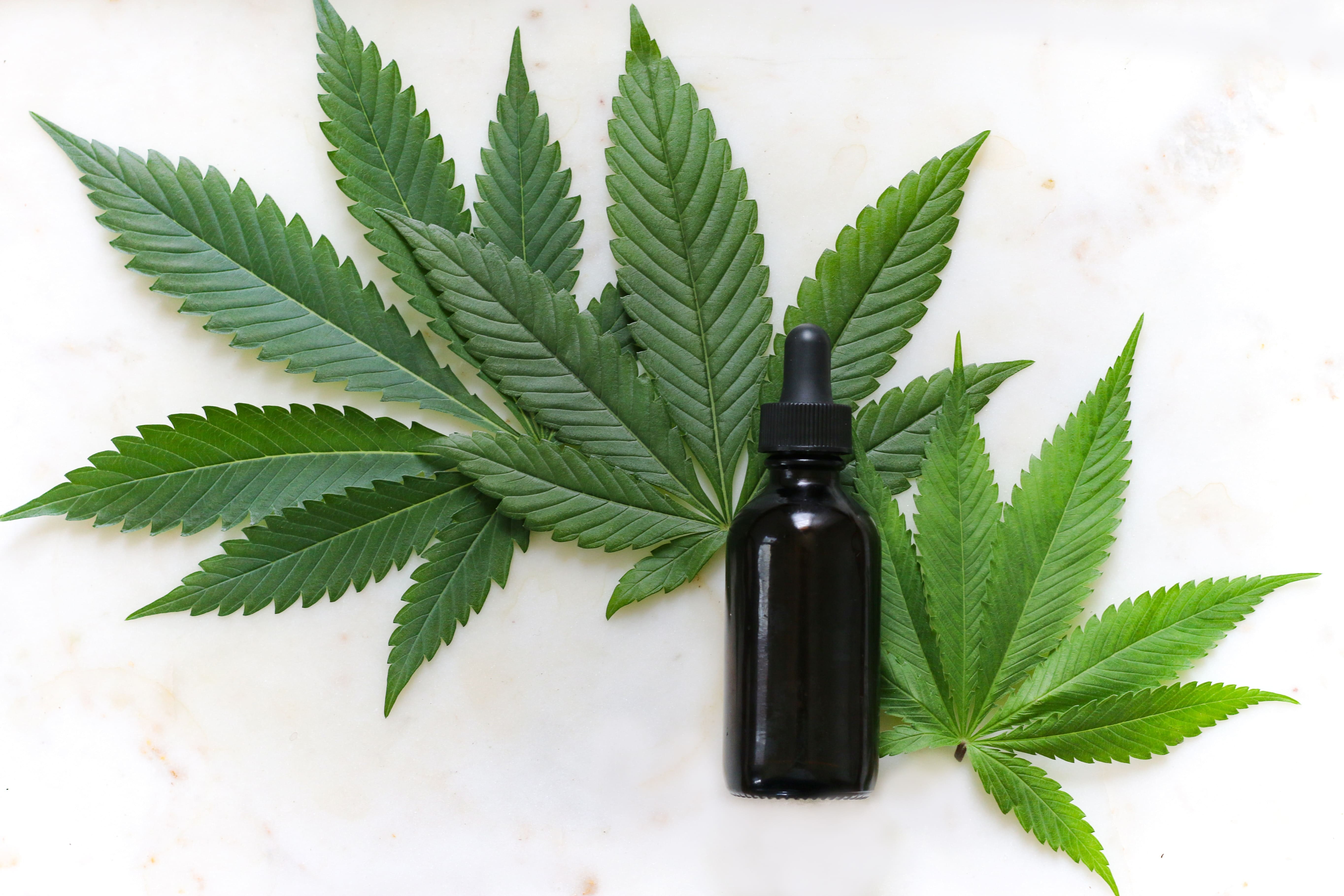 A key GOP lawmaker says he plans to take Food and Drug Administration (FDA) officials to task over their failure to enact regulations for hemp-derived products like CBD in the marketplace.
In a recent interview conducted by the U.S. Hemp Roundtable, Rep. James Comer (R-KY) said that he would leverage his authority as the new chairman of the House Oversight and Accountability Committee to put the head of FDA on the spot about the ongoing regulatory lapse.
"I want to bring the FDA commissioner in front of the committee, and this is one of the things that we want to talk about," Comer, who helped champion federal hemp legalization through the 2018 Farm Bill, said. "It's not just their lack of action with respect to CBD and other types of hemp—it's their inaction regarding a lot of areas of their jurisdiction."
"We've got an agency here that has a big budget, they have a lot of employees, but it doesn't seem like they're getting a lot of their work done, and they have a huge backlog," the congressman said. "So I want to bring them in and ask them what the problem is."
Comer, who previously served as Kentucky's agriculture commissioner, said he's been clear with FDA that lawmakers "want hemp to be regulated like a nutraceutical or whatever to where we can have credible hemp companies and where consumers, when they purchase hemp, they know exactly what's in that hemp and it's not the wild west out there."
Consumers should have to "worry about going to a gas station and seeing a product labeled hemp and then learning that it really isn't hemp," he said. "So this is something that the FDA has failed to do—and we're going to bring them in that committee early on and try to get them on the right track and figure out a way to get them caught up with things like CBD regulation."
As U.S. Hemp Roundtable's Jonathan Miller said in the interview, FDA has received numerous letters from bipartisan lawmakers about the need to create a regulatory framework that allows for the marketing of hemp-based products in the food supply or as dietary supplements.
Late last year, top officials at the agency said they are months away from releasing a regulatory assessment on the issue, though FDA has maintained that it may take additional legislative work before it's able to finalize such rules.
The market for hemp, CBD and more novel intoxicating cannabinoids like delta-8 THC is already widespread across the country. As such, FDA officials seem to increasingly recognize the urgency of rulemaking.
"The hemp industry is deeply grateful to Chairman Comer for his leadership on this issue," Miller said in an email blast on Thursday. "There might not be a U.S. hemp industry had it not been for the chairman's actions as Kentucky's agriculture commissioner, and he is continuing his strong advocacy for the nation's farmers in his current role."
FDA officials have said that a couple of points that they are assessing concern whether CBD can be used safely in the long-term, and what impacts consumption might have during pregnancy. The rise in popularity of delta-8 THC products, which the Drug Enforcement Administration (DEA) says are not controlled substances, has further complicated rulemaking.
FDA recently touted its role helping a state agency crack down on a company selling delta-8 THC gummies that they said are linked to "serious adverse events."
In November, the agency sent warning letters to five companies that sell foods and beverages containing CBD.
The agency didn't specify why it targeted those particular five companies out of the many more that market similar cannabidiol-infused consumables, but it said that they sell products "that people may confuse for traditional foods or beverages which may result in unintentional consumption or overconsumption of CBD."
Reps. Morgan Griffith (R-VA) and Brett Guthrie (R-KY) sent a letter to FDA Commissioner Robert Califf in September, demanding answers over the continued lack of regulations for CBD for those purposes.
Griffith and other bipartisan lawmakers sent a separate, related letter to the FDA commissioner in August. They expressed frustration over the "completely insufficient response" the agency provided in response to their bill calling for hemp-derived CBD to be permitted and regulated as a food additive.
After the CBD Product Safety and Standardization Act was filed in December 2021, the sponsors sought technical assistance from FDA to advise on key provisions. But four months after they sent the inquiry, FDA returned a "one-page" response that was "simply a reformatting of a document provided to Congress over two years ago," the lawmakers said
At a House Appropriations subcommittee hearing in May, FDA's Califf recognized that the agency had moved slowly with rulemaking for CBD in the food supply, stating that the situation "looks pretty much the same in terms of where we are now" as compared to when he first worked on the issue in 2016.
He said the FDA has taken steps to research the safety profile of cannabinoids to inform future rules, but he also punted the criticism about inaction to Congress, saying he doesn't feel that "the current authorities we have on the food side or the drug side necessarily give us what we need to have to get the right pathways forward."
"We're going to have to come up with something new," Califf said. "I'm very committed to doing that."
Stakeholders have strongly encouraged FDA to live up to its authority and provide guidelines and clarity for the industry. But the agency has largely limited its regulatory enforcement authority to sending warning letters to certain CBD businesses and denying cannabinoid marketing applications.
Last year, for example, the agency simply sent warning letters to four cannabis companies for allegedly making unsanctioned claims about the medical benefits of CBD products they've marketed for animals.
FDA also warned consumers about marijuana-infused copycat food products that resemble popular brands and the risks of accidentally ingesting THC, particularly for children.
The agency separately issued its first set of warnings to companies over the allegedly illegal sale of products containing the increasingly popular cannabinoid delta-8 THC.
It sent five warning letters to companies that are marketing products with the intoxicating compound and making what the agency says are unsanctioned claims about their therapeutic potential.
Last year, Comer also called on leadership to schedule a hearing to hold FDA accountable for its lack of action to set regulations for CBD and delta-8 THC products.
All of this comes in the background of a major task for FDA: Conducting a scientific review into marijuana, at the direction of President Joe Biden, to aid in an assessment of its federal scheduling. FDA's recommendation won't be binding, but officials say they expect DEA to product a scheduling recommendation that's consistent with their findings about its risks and benefits.
Hawaii Lawmakers Announce Marijuana Legalization Push For 2023, With Newly Seated Pro-Reform Governor
Photo courtesy of Kimzy Nanney.