Top Cop Caught On Tape Making Racist Comments About Marijuana Legalization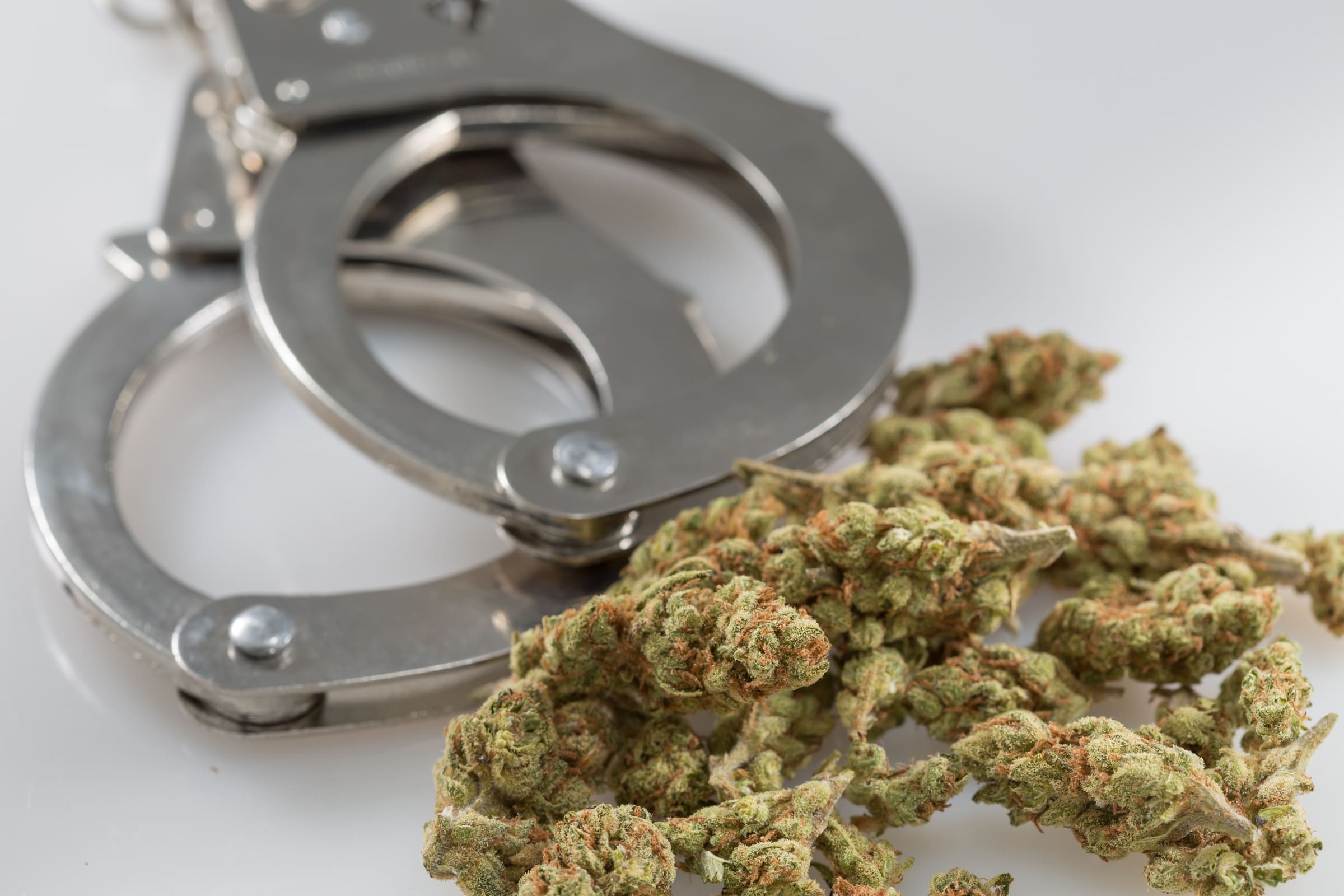 New Jersey Gov. Phil Murphy (D) is calling for the resignation of the sheriff in the state's most populous county after he was caught on tape making racist comments about African Americans in relation to the potential legalization of marijuana.
Bergen County Sheriff Michael Saudino made the remarks on the day of Murphy's inauguration as governor back in January, and a recording of them was obtained by WNYC on Wednesday night.
"He talked about the whole thing, the marijuana, sanctuary state…better criminal justice reform. Christ almighty, in other words let the blacks come in, do whatever the fuck they want, smoke their marijuana, do this do that, and don't worry about it," Saudino said of Murphy's inaugural address. "You know, we'll tie the hands of cops."
Murphy campaigned on marijuana legalization and mentioned the issue in his inaugural address, apparently prompting Saudino to go on the racist tirade about the effects of ending cannabis prohibition.
Despite the fact that African Americans are much more likely to be arrested, convicted and incarcerated for marijuana crimes, numerous studies have shown that they consume cannabis at rates that are virtually identical to those for whites.
Legislative leaders in the Garden State believe they have the votes to pass a soon-to-be-introduced marijuana legalization bill, potentially as soon as this month.
"If indeed that is Sheriff Saudino's voice on the recording, he must resign," Murphy said.
State Attorney General Gurbir Grewal, who was the subject of additional racist remarks by Saudino, said that the sheriff's marijuana comments are "horrifying."
New Jersey Voters Strongly Support Legalizing Marijuana, Poll Finds