Congressional Report Gives Lawmakers An Overview Of Hemp Market And Policy Challenges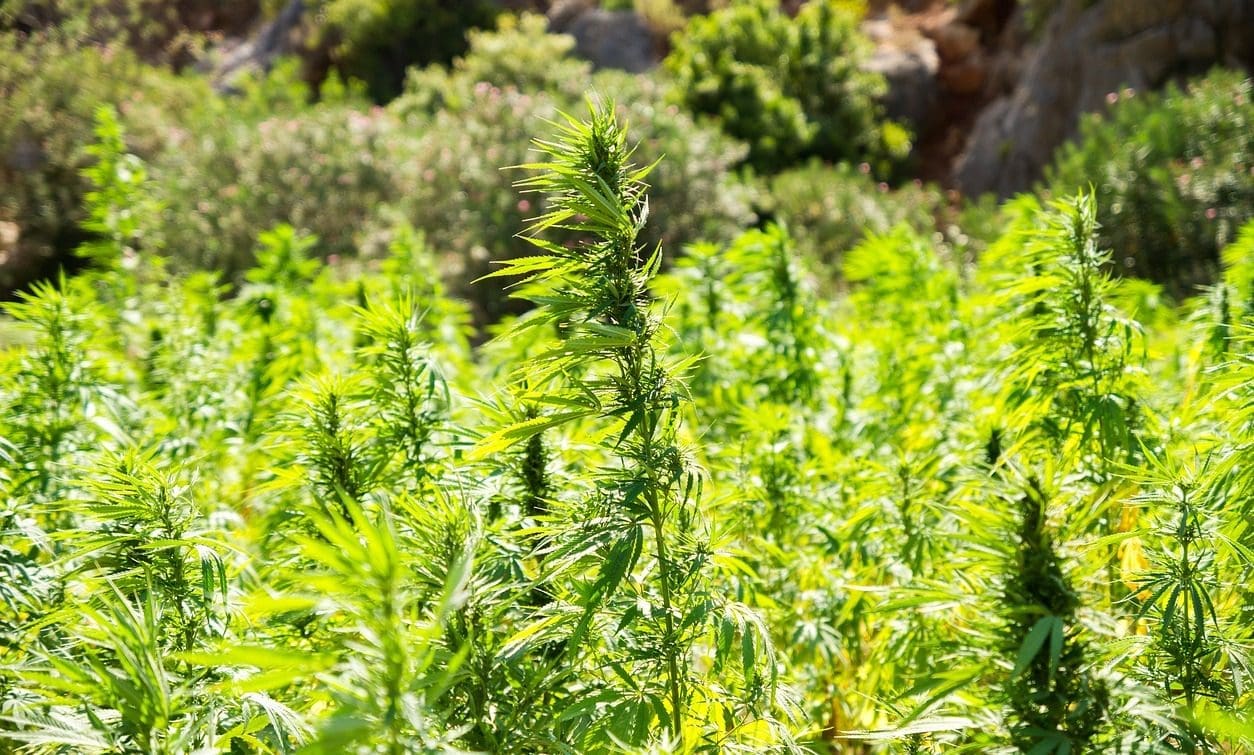 Congress's research arm is giving lawmakers a crash course on hemp in a new report, describing various elements of the burgeoning market and explaining policy challenges.
The Congressional Research Service (CRS) released the short report—titled "Production, Marketing, and Regulation of Hemp Products"—on Tuesday.
It says there are "three leading markets for hemp, each based on the part of the plant used: fiber, seed/grain, and flower." However, CRS notes that some observers suggest "a separate, marketable category exists for the plant's extracted compounds" such as CBD oil.
While the report doesn't contain any particularly novel revelations, it's another sign of the normalization of cannabis in Congress after hemp was federally legalized under the 2018 Farm Bill.
CRS described the wide range of uses for hemp, including "fabrics and textiles, yarns and spun fibers, paper, carpeting, home furnishings, construction and insulation materials, and biocomposites."
But when it comes to hemp in the U.S. market, the category that's arguably generated the most interest is cannabinoid-infused  dietary supplements and food items—primarily CBD products that are marketed for a variety of health purposes.
That also happens to be the most complicated category when it comes to federal regulations, as the Food and Drug Administration (FDA)—rather than the U.S. Department of Agriculture (USDA)—has jurisdiction over that area and has not yet developed rules allowing for CBD products in the food supply.
"FDA continues to restrict the marketing of food or dietary supplements containing added CBD—regardless of whether it is derived from hemp—and continues to evaluate the scientific research related to such consumer products," the report states.
CRS also notes that legislation has been introduced this Congress that would allow derivatives such as CBD to be used in consumable products like foods, drinks and dietary supplements.
"Cannabidiol (CBD) and tetrahydrocannabinol (THC) are considered to be the most abundant cannabinoids in cannabis, as well as the most medically valuable and most researched cannabinoids due to their physiological effects," CRS said. "CBD and other known cannabinoids exist in both hemp and marijuana but in varying amounts. CBD is promoted as treatment for a range of medical conditions, despite limited scientific evidence to substantiate many of these claims."
The report notably does not weigh in on the increasingly popular cannabinoid delta-8-THC, which can be derived from legal hemp but which is not explicitly regulated under federal statute. It exists in an especially grey legal area, but has so far not been addressed in congressional legislation despite becoming increasingly popular in the marketplace for its psychoactive properties. A number of states, however, have been taking action to clarify that they consider delta-8-THC to have the same status as delta-9-THC for the purposes of potency limitations.
Meanwhile, "some Members of Congress continue to introduce legislation involving hemp," the report says. "In the 117th Congress, S. 1005 would modify the statutory definition of hemp and would relax certain regulatory requirements governing USDA's oversight of hemp cultivation."
That bill, introduced by Sen. Rand Paul (R-KY) in March, would also triple the concentration of THC that the crop could legally contain.
Meanwhile, USDA announced in April that it is teaming up with a chemical manufacturing company on a two-year project that could significantly expand the hemp-based cosmetics market.
USDA also recently announced that it is seeking permission to collect additional data on hemp production from tens of thousands of farmers and ranchers.
Last year, the agency announced plans to distribute a separate national survey to gain insights from thousands of hemp businesses that could inform its approach to regulating the industry.
Agriculture Secretary Tom Vilsack, who is widely considered an ally of the hemp industry, also signed off on national hemp regulations following a departmental review that began during the Biden presidential transition. Those rules formally took effect on March 22.
USDA released the final rule in January—about two years after the crop was federally legalized. Industry stakeholders say the enactment of these regulations generally represents a positive step forward that will provide businesses with needed guidance, but they've also pointed to a number of policies that they hope to revise as the market matures such as USDA's hemp testing requirements.
Even as USDA has crafted its rules and built up advisory committees that involve hemp business representatives, it has spent past months reviewing and approving numerous state and tribal regulatory proposals.
Nine In Ten Texas Voters Support Legalizing Marijuana In Some Form, Poll Finds
Photo courtesy of Pixabay.