Congress continues medical cannabis protections in spending bill (Newsletter: March 22, 2018)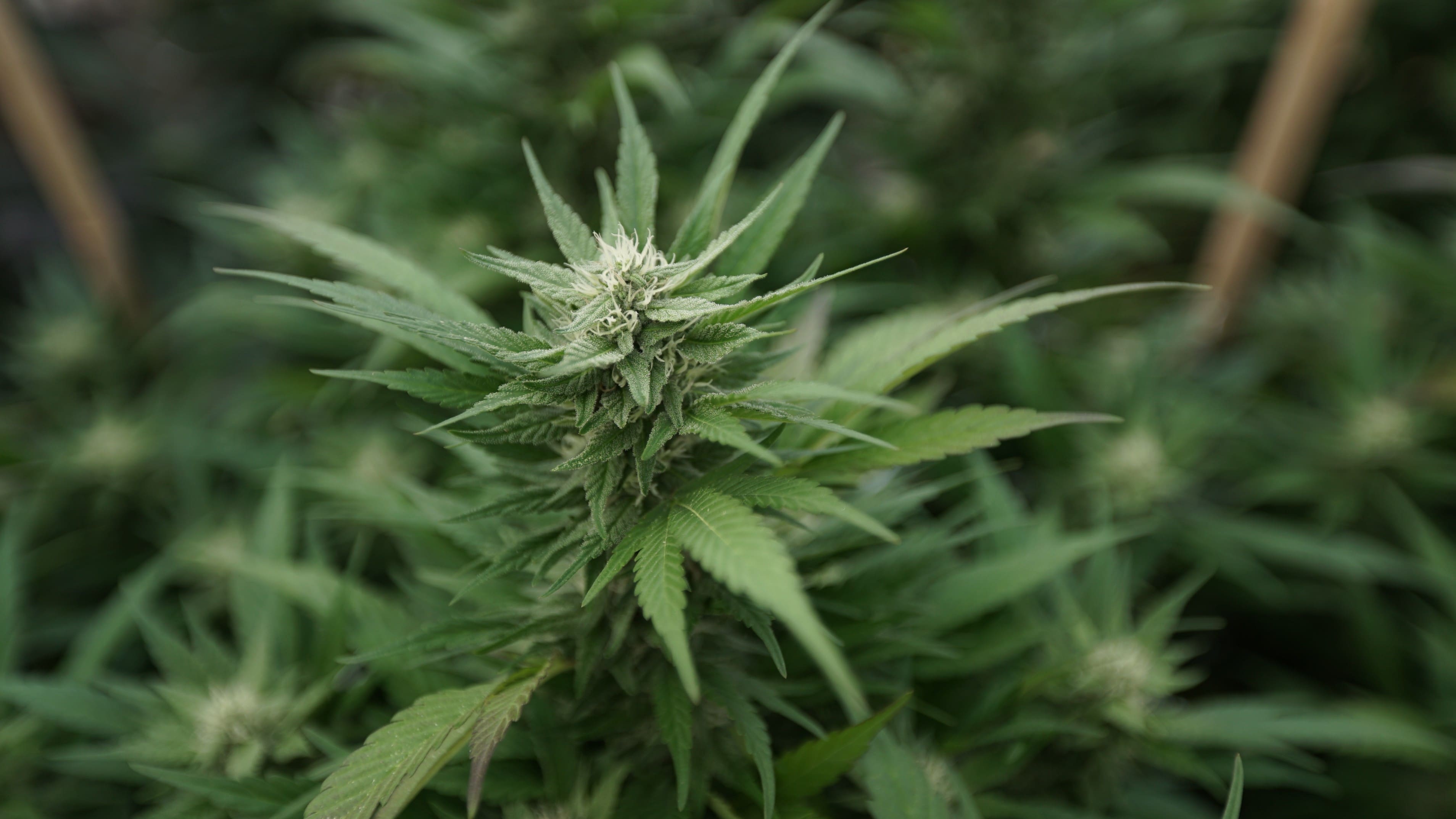 Sessions issues memo on death penalty for drugs; UT & IN bills signed; AR judge vacates cultivation licenses
Subscribe to receive Marijuana Moment's newsletter in your inbox every weekday morning. It's the best way to make sure you know which cannabis stories are shaping the day.
Your support makes Marijuana Moment possible…
I'm so thankful for Marijuana Moment readers who recognize that compiling this newsletter and reporting out cannabis policy scoops every day is something I do for a living. Without their monthly pledges on Patreon, which make up my most stable and reliable source of income, I wouldn't be able to keep doing this…
Stephanie Kiel of Ethnobotanica: "There is a never ending onslaught of 'news' about Cannabis, ranging from offensively bad to exceptionally good. Marijuana Moment is at the very top of that spectrum, and I am so glad I have this resource. As a long time and discerning industry member, I seek to keep my employees, customers and myself educated. Tom makes that goal achievable! Donate you guys!"

Mark Grobbel: "The more I learn about this plant the more I am amazed by it.  My brother would have benefited greatly from the science. I know many others who need this medicine."
Subscribers who value this daily dispatch enough to show their support with a few dollars help me keep doing this. Please chip in and help ensure Marijuana Moment's continued operations.
http://patreon.com/marijuanamoment
/ TOP THINGS TO KNOW
Congress is continuing existing protections for state medical marijuana laws in new must-pass legislation to fund the federal government through the end of Fiscal Year 2018. A House vote is expected as soon as Thursday.
/ FEDERAL
U.S. Attorney General Jeff Sessions issued a memo "strongly encourag[ing]" federal prosecutors to seek the death penalty in cases involving "extremely large quantities of drugs." A statute cited in the document allows use of the death penalty for 60,000 or more cannabis plants, 60,000 kg or more of a mixture containing a detectable amount of marijuana or an enterprise receiving more than $20 million in gross receipts during a 12-month period.
The U.S. attorney for West Virginia's Southern District made a bizarre Twitter swipe at the "pro-pot, pro-drug crowd."

The U.S. Drug Enforcement Administration's Denver office tweeted, "MARIJUANA DESTROYS HOUSES!!"

Here's a look at the Drug Enforcement Administration Museum and Visitors Center.

U.S. Sen. Catherine Cortez Masto (D-NV) urged Nevada's U.S. attorney to respect the state's marijuana laws during a meeting.

A federal judge approved the reimbursement of $598,208 in attorney fees and costs stemming from a successful lawsuit against Iowa State University for blocking T-shirt designs that featured the school mascot and a marijuana leaf.

Utah Democratic congressional candidate Tom Taylor supports medical cannabis.
/ STATES
Utah Gov. Gary Herbert (R) signed a bill allowing terminally ill patients to use medical cannabis.

Indiana Gov. Eric Holcomb (R) signed a bill legalizing CBD sales.

An Arkansas judge declared regulators' medical cannabis cultivation licensing decisions "null and void."

Louisiana Gov. John Bel Edwards (D) says he doesn't support adding new medical cannabis qualifying conditions.

The South Carolina Senate Medical Affairs Subcommittee amended and approved a medical cannabis bill. Meanwhile, a representative is accusing the House speaker of blocking a vote in that chamber.

The Kansas House Agriculture Committee approved an industrial hemp bill.

New Jersey officials say they studied marijuana legalization in other states to determine possible tax revenues from legal cannabis sales.

The sponsor of a pending Tennessee medical cannabis bill has significantly scaled back the measure, with a vote expected next week.

Ohio regulators began accepting applications from doctors who want to be certified to recommend medical cannabis. Separately, regulators announced they will be requesting additional information from some dispensary license applicants.

A Florida judge heard arguments in a case on whether medical cannabis patients should be allowed to grow their own medicine.

Washington State regulators are requiring marijuana edibles manufacturers to obtain a new license endorsement.

Oregon regulators released an updated guidebook to provide applicants and licensees with information on establishing and operating recreational marijuana businesses.

Illinois lawmakers believe a nonbinding marijuana legalization measure approved by Cook County voters could give a boost to efforts to pass legislation.
/ LOCAL
New York City's health commissioner endorsed the use of safe injection facilities for illegal drug consumers.

Denver, Colorado is spending $1.2 million in marijuana tax revenue to repave roads.
/ INTERNATIONAL
The Canadian government's marijuana legalization bill faces a crucial Senate vote on Thursday. And the country does not plan to withdraw from international drug treaties that prohibit signatories from legalizing marijuana.
/ ADVOCACY
The Marijuana Policy Project is pushing to remove the chairman of New Hampshire's marijuana legalization study commission.

Medical cannabis group Missourians for Patient Care is under fire for allegedly attempting to hide its donors.
/ SCIENCE & HEALTH
A study found that "marijuana use was associated with decreased mortality in patients undergoing" hip, knee, and shoulder arthroplasty, as well as traumatic femur fixation.

A study found that "when asked to describe the relation between their religious/spiritual views and their substance use, adolescents described believing that they had a choice about their substance use and were in control of it, feeling more spiritual when under the influence of cannabis, and being helped by substance use."
/ BUSINESS
A report from Arcview Market Research and BDS Analytics suggests that high California marijuana taxes and restrictive regulations could strengthen the illegal market.

Marijuana jobs platform Vangst raised $2.5 million in funding.
Make sure to subscribe to get Marijuana Moment's daily dispatch in your inbox.
Photo courtesy of Chris Wallis // Side Pocket Images.