Illinois voters approve legal cannabis ballot measure (Newsletter: March 21, 2018)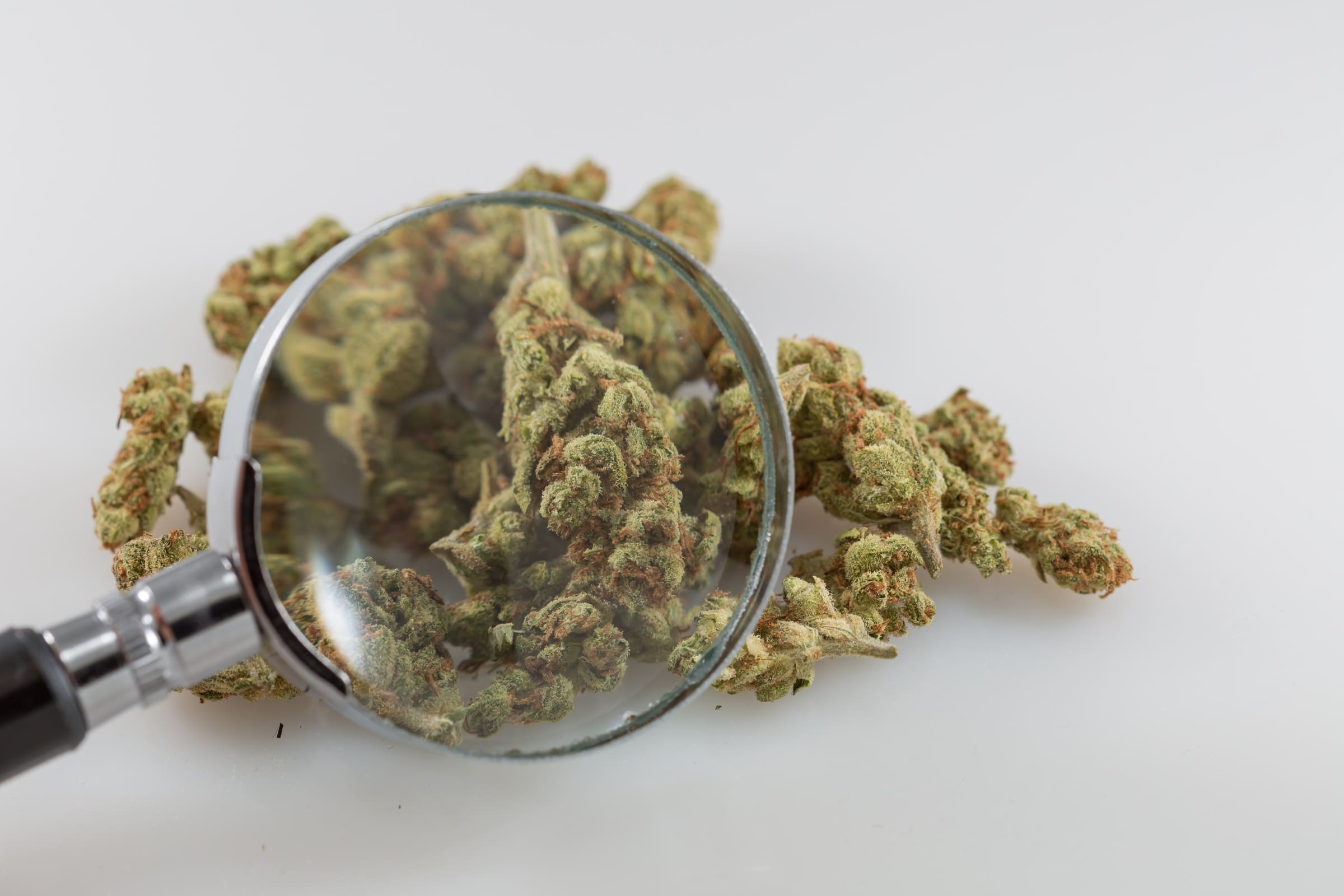 SCOTUS denies CO marijuana case; CT legalization bill loses vote; Patrick Stewart pushes medical cannabis
Subscribe to receive Marijuana Moment's newsletter in your inbox every weekday morning. It's the best way to make sure you know which cannabis stories are shaping the day.
Your support makes Marijuana Moment possible…
Thanks to these readers for helping to make sure this newsletter arrives in your inbox every day by starting monthly Patreon pledges to support Marijuana Moment…
Brandon Strong: "Your newsletter is my first look at the things happening in the cannabis world. For years, your coverage has been useful to me in my activism and in my own reporting on my YouTube channel, The Daily Dope Show. Thanks Tom, and keep up the good work, you are a rare gem in today's media landscape."


Yogi Rao: "I get all the important information in one place. I wanted to contribute little to support your work and want you to continue what you doing."
Subscribers who value this daily dispatch enough to show their support with a few dollars help me keep doing this. Please chip in and help ensure Marijuana Moment's continued operations.
http://patreon.com/marijuanamoment
/ TOP THINGS TO KNOW
Voters in Cook County, Illinois — the nation's second-most-populous county — overwhelmingly approved a marijuana legalization ballot measure. Statewide, Democrats nominated cannabis legalization support JB Pritzker for governor. And both the Republican and Democratic nominees for attorney general want Illinois to end cannabis prohibition.

The Connecticut General Assembly's General Law Committee defeated a marijuana legalization bill.
/ FEDERAL
U.S. Customs and Border Protection revoked a man's participation in the fast-track Global Entry Program for travelers because he owns a marijuana business.

The U.S. Supreme Court declined to hear the case of a Colorado marijuana business that argued the Internal Revenue Service lacks authority to investigate potential criminal activity.

Politico takes a look at the anti-marijuana record of U.S. House Rules Committee Chairman Pete Sessions (R-TX).

Michael Botticelli, who served as director of the White House Office of National Drug Control Policy during the Obama administration, criticized President Trump's opioids plan and its inclusion of the death penalty for some people who sell illegal drugs.

Several members of Congress spoke to the Washington CannaBusiness Association.

Congressman Ro Khanna (D-CA) tweeted, "We should appreciate the economic contribution of legalizing marijuana, not threaten businesses with prosecution because lawmakers refuse to change our archaic marijuana laws."

The U.S. House bill to increase military veterans' access to medical cannabis got three new cosponsors, for a total of 23.
/ STATES
The Colorado House of Representatives gave initial approval to a bill allowing marijuana delivery services. And lawmakers voted to set aside $8 million in cannabis tax revenue to address rural teacher shortages. Separately, legislators filed a bill to create marijuana consumption club licenses.

The director of New Hampshire's State Police Forensic Laboratory said marijuana decriminalization allowed chemists there to reduce their case backlog.

The new chair of the California Senate's Banking and Financial Institutions Committee included "banking for the emerging Cannabis industry" in the list of issues he will focus on. Separately, lawmakers heard a resolution calling on the federal government to respect the state's marijuana laws.

Kentucky Secretary of State Alison Lundergan Grimes (D) is accusing Republican lawmakers of holding medical cannabis legislation hostage.

Marijuana Business Daily looks at progress on CBD legislation in various states.

/ LOCAL
The South Fulton, Georgia City Council voted 5-3 to approve a marijuana decriminalization ordinance.
/ INTERNATIONAL
The UK government has approved in principle a request to allow a six-year-old boy to use medical cannabis for epilepsy.
The Philippine withdrawal from the International Criminal Court won't stop an investigation into that nation's bloody "drug war."
/ ADVOCACY
Kris Krane of 4Front calls on marijuana businesses to be more involved in the legalization movement.

Some medical cannabis advocates say California's new legal marijuana regime leaves behind the neediest patients.
/ SCIENCE & HEALTH
A study concluded that "an increase in adolescent marijuana use has not accompanied recent rapid decreases in marijuana risk perceptions."
/ OPINION & ANALYSIS
The Los Angeles Times editorial board opposes President Trump's new opioid plan and his proposal to use the death penalty on people who sell drugs.
The New York Times editorial board doesn't like the Trump administration's opioid plan either.
/ BUSINESS
A California marijuana grower whose crop was destroyed in a fire was able to get an insurance payout in excess of $1 million.

Nevada collected more than $5.5 million in marijuana tax revenue in January.
/ CULTURE     
Actor Patrick Stewart is pushing the UK government to let a young boy use medical cannabis for epilepsy.
Make sure to subscribe to get Marijuana Moment's daily dispatch in your inbox.