Coca-Cola Denies CBD Beverage Rumor Spurred By Video
Coca-Cola denied that it has plans to enter the CBD market in a statement to Marijuana Moment on Thursday.
The comment comes after a man who said he obtained a prototype of a childproof can of Coke claimed to have insider knowledge of the soda company's intent to launch a line of CBD-infused drinks in partnership with the Canadian cannabis company Aurora.
In a video shared on YouTube on Wednesday, the individual, who goes by Gabor the Blind Guy, said his father is an engineer for a company that "produces bottling and capping machines" for pharmaceutical and food businesses.
"Recently he was approached by Coca-Cola in Canada to design a machine that puts a childproof cap on cans of Coca-Cola," he said. "In Canada, Coca-Cola is coming out with a new line of Coca-Cola that contains CBD extracts—pretty much cannabis-based drugs."
"Obviously, they don't want little kids popping open those cans and drinking them…so my dad was tasked with designing a cap that will prevent little kids from opening these cans of CBD Coca-Cola," he said.
The description of the video on YouTube mentioned the alleged partnership with Aurora.
Watch a mirrored version of the now-deleted YouTube video below:
But on Thursday, a media relations officer for Coca-Cola told Marijuana Moment that the "rumors are untrue."
"As we have stated many times, we have no plans to enter the CBD market."
Gabor claimed that his father gave him a prototype of a non-CBD can with the cap he designed because he wanted to see if a blind person could open it. The video led some to speculate that he inadvertently disclosed confidential information that could be in violation of a non-disclosure agreement.
Not only did Gabor later delete the video from his YouTube account, but he also deleted the channel itself, as well as his Twitter and Facebook accounts.
On Reddit, users questioned whether the video was authentic. Some wondered if the claim was an attempt to boost Aurora's stock. However, marijuana wasn't a main focus of Gabor's YouTube prior videos posted over a period of years.
Marijuana Moment also reached out to Aurora for comment, but a representative was not immediately available.
This isn't the first time that people have speculated about Coca-Cola's potential interest in entering the cannabis space. Bloomberg reported last year that the company was monitoring the industry but hadn't made any decisions yet.
Coca-Cola CEO James Quincey has said on several occasions that the company isn't planning to get involved in the cannabis market.
"There's been no change in my position, which is: there's nothing happening," he said in July.
"We want to sell drinks that people can drink each day. So it's not like you have something once," he told CNBC last year. "You have one a day. And if you can't cross [off] those three things of legal, safe and consumable, it's not an ingredient that's going to work for us."
Coca Cola CEO James Quincey shuts down any rumors of incorporating cannabis in its drinks. https://t.co/fiodEUogJB pic.twitter.com/ynvneXzrf9

— CNBC (@CNBC) October 30, 2018
Also in a statement last year, Coca-Cola said the company has "no interest in marijuana or cannabis."
"Along with many others in the beverage industry, we are closely watching the growth of non-psychoactive CBD as an ingredient in functional wellness beverages around the world," the statement read. "The space is evolving quickly. No decisions have been made at this time."
With respect to prior rumors about talks specifically between Coca-Cola and Aurora, the soda company declined to comment when previously pressed. Aurora said in a statement that it had "no agreement, understanding or arrangement with respect to any partnership with a beverage company."
Elizabeth Warren's Campaign Denies Claim It Rejected Job Applicant Over Marijuana Offense
Image via Gabor the Blind Guy.
Illinois Stores Sold Nearly $36 Million Worth Of Recreational Marijuana In March, Despite Coronavirus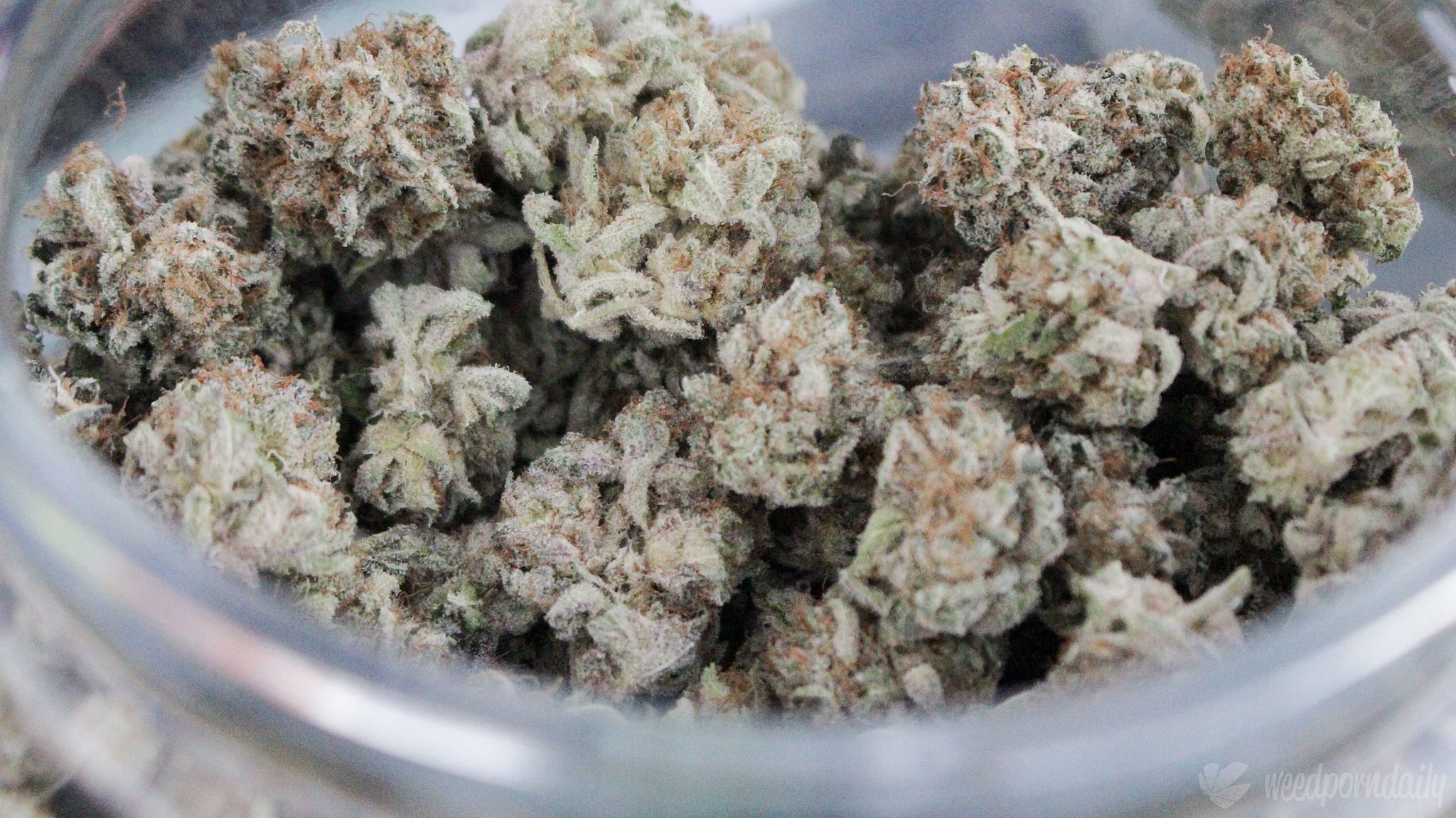 Even amid the coronavirus pandemic, Illinois marijuana shops sold almost $36 million in cannabis products in March, according to a report from the state Department of Financial and Professional Regulation released on Thursday.
More than 812,000 adult-use marijuana products were sold in the 31-day period. While the majority of those sales ($27 million) came from in-state buyers, out-of-state visitors accounted for about $8.8 million.
By comparison, Illinois sold about $35 million worth of cannabis in February and nearly $40 million during its first month of sales in January.
"Three straight months of consistent adult use cannabis sales show there is—and will continue to be—strong support and demand from consumers," Toi Hutchinson, the state's cannabis czar, said in a press release.
The notice also talks about marijuana policies during the COVID-19 outbreak, which has shuttered non-essential businesses across Illinois and the country. Gov. J. B. Pritzker (D) signed an order deeming dispensaries and cultivation facilities essential services, and medical cannabis patients can obtain their products via curbside pickup, though that service is not available to recreational consumers.
Hutchinson said curbside pickup will continue to be available for patients through April 30.
As in past releases about monthly sales data, the new notice emphasizes that a portion of tax revenue generated through cannabis sales will go toward social equity and restorative justice programs.
The governor also signed an executive order that extends the deadline for applications to become a licensed cannabis infuser, craft grower or transporter. While the deadline was originally set for March 30, it's been moved to April 30.
The information about out-of-state sales raises an interesting point—one that Massachusetts Gov. Charlie Baker (R) touched on during a recent press conference. Baker defended his decision to shut down recreational shops (but not medical dispensaries) because he argued that it would encourage non-residents to travel into the state to get their cannabis, potentially spreading the virus.
Advocates have pushed back, however, arguing that shuttering those facilities means people will engage in similarly risky behavior by purchasing marijuana on the illicit market.
Washington Governor Signs Bill To Diversify State's Marijuana Industry
Photo courtesy of WeedPornDaily.
Washington Governor Signs Bill To Diversify State's Marijuana Industry
In an effort to ensure the spoils of marijuana legalization are available to everyone, Washington State Gov. Jay Inslee (D) signed a bill on Tuesday to allow state regulators to funnel unused marijuana business licenses to people from communities that have been negatively impacted by the drug war.
The legislation came at the request of state cannabis regulators, who have pointed out that Washington's legalization law, which voters approved in 2012, failed to include any provisions aimed at addressing past prohibition harms.
The new law signed by Inslee aims to diversify the industry by issuing more business licenses to people negatively affected by drug law enforcement and providing them with technical assistance to get their companies off the ground. It creates a state Marijuana Equity Task Force and allows the Washington State Liquor and Cannabis Board (LCB) to grant forfeited, canceled, revoked or otherwise unissued marijuana business licenses to qualified equity applicants.
"HB 2870 creates a new social equity program that provides business opportunities to people from disproportionately-harmed communities so they can benefit economically from the cannabis industry and become a cannabis retailer," Inslee said in a statement that his office shared with Marijuana Moment.
According to the ACLU, black people in Washington State were roughly four times more likely to be arrested on cannabis charges prior to legalization than were white people, despite similar rates of use. That disparity is similar to those in other states, such as New York. And while legalization itself has reduced the number of people arrested on marijuana charges, racial disparities in arrests remain.
Since legalization, Washington's marijuana industry has also been overwhelmingly white. The state Commission on African American Affairs, using statistics from the LCB, recently estimated that just one percent of cannabis production and processing licenses have been issued to African Americans, who also have majority ownership of only three percent of the state's marijuana retail licenses.
"Initiative 502 missed an opportunity to incorporate a focus on social equity," LCB Director Rick Garza told lawmakers earlier this year. "The history of cannabis prohibition shows abundant evidence there was disproportionate harm in communities of color, and that those harmful effects remain with us today."
To qualify for the new program, an applicant must be from a "disproportionately impacted area," defined as a census tract that has high poverty and unemployment rates, a high rate of participation in income-based government programs and high rates of arrest or punishment of cannabis-related crimes. The applicant must also submit a "social equity plan" showing how their business would help achieve equity-related goals.
According to the bill's text, the changes are intended "to reduce barriers to entry to the cannabis industry for individuals and communities most adversely impacted by the enforcement of cannabis-related laws" and establish a state cannabis industry that "is equitable and accessible" to those hit hardest by anti-drug laws.
Equity advocates applauded the change, noting that legalization alone isn't enough to address past drug war harms.
"Washington State was ahead of the curve with adult use, which has advanced the cause of ending the war on black and brown communities tremendously," Jason Ortiz, president of the Minority Cannabis Business Association (MCBA), told Marijuana Moment. "It is inspiring but not surprising to see Washington leaders like Rick Garza and Governor Inslee continuing to lead by example by admitting the mistake of not including equity before, by doing it now."
Equity efforts have become increasingly mainstream in the years since Washington and Colorado first approved legal marijuana. A number of other states that legalized more recently, including Massachusetts, Illinois and Michigan, have already adopted equity measures, though the details of those programs vary greatly from state to state.
In December, MCBA held a conference aimed at ensuring that states that are considering legalization, such as New York, New Jersey, Connecticut and Pennsylvania, include measures to promote social equity and empower communities that have been harmed the most by prohibition enforcement.
"Equity programs strengthen our industry while empowering our communities," Ortiz said, "and will be a vital part of any successful legalization campaign moving forward."
AOC Says Marijuana Dispensaries Should Stay Open During Coronavirus If Liquor Stores Can
Coronavirus Crisis Shows Marijuana Is 'Essential' And Mainstream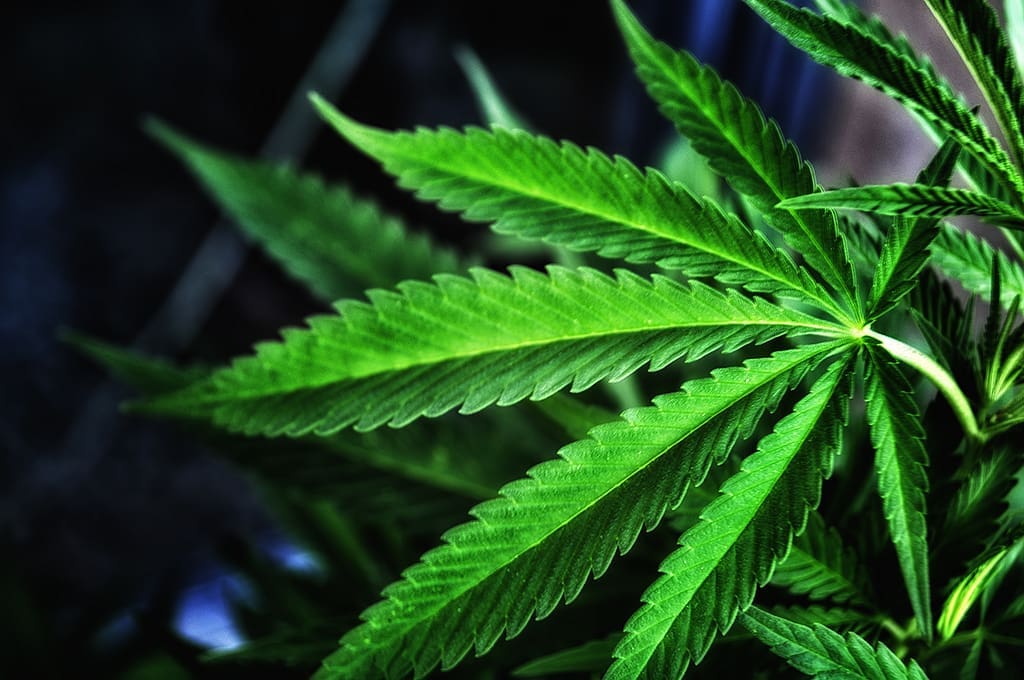 Never has it been more clear than during the current COVID-19 pandemic that marijuana has arrived at the forefront of mainstream American society.
In state after state, governors and public health officials are deeming cannabis businesses "essential" operations that can stay open amid coronavirus-related forced closures and stay-at-home mandates. People might not be able to go bowling or see a movie in theaters, but they can still stock up on marijuana.
It wasn't long ago that anyone growing and selling marijuana faced the risk of being arrested, prosecuted and jailed. But now, in the era of expanding legalization, cannabis providers in many states are held up as vital members of the community who are providing a valuable service on par with picking up prescription drugs at a pharmacy or filling up your car at a gas station.
Advocacy groups have pushed governors and state officials to ensure that medical marijuana patients in particular can maintain access to the cannabis they need. But because many people who use marijuana for therapeutic purposes don't necessarily jump through the hoops needed in order to become officially certified as patients, recreational businesses are also seen as crucial access points that need to stay open.
"Most of the American public and an increasing number of government leaders stopped buying into the demonization of cannabis years ago," Karen O'Keefe, state policies director for the Marijuana Policy Project, said. "Now, not only have two-thirds of states recognized that medical cannabis should be legal—with 11 legalizing adult-use—many are recognizing that safe access to cannabis is essential."
NORML Executive Director Erik Altieri said it is "encouraging to see our nation's public policy in practice is finally catching up to where the vast majority of Americans have been for years."
"The recognition by our government officials that cannabis is indeed not just here to stay, but an essential part of life for millions of Americans—particularly in the patient community—is a welcome move in the right direction," he said. "It is also a move that could not have come at a better moment for those who still require access to maintain quality of life during these trying and troubled times."
In some states, officials have enacted new temporary policies such as expanded delivery services or curbside pickup that make it easier for consumers to get their hands on marijuana while respecting social distancing measures. Others are allowing doctors to issue medical cannabis recommendations via telemedicine instead of requiring that they conduct in-person examinations.
Here's a look at how states that are taking steps to maintain legal marijuana access during the COVID-19 outbreak:
California
Regulators deemed cannabis retail outlets to be essential businesses that can stay open amid a broader stay-at-home order. Localities, including Los Angeles County and San Francisco, have also said that certain cannabis businesses are essential providers that can continue operations.
Colorado
Gov. Jared Polis (D) issued an executive order allowing marijuana businesses to provide curbside pickup services and letting doctors issue medical cannabis recommendations via telemedicine without in-person examinations. A subsequent order from the governor says that marijuana businesses are critical retail operations, but only for the sale of medical cannabis or curbside delivery. Regulators also issued emergency rules temporarily loosening requirements for fingerprinting of marijuana business owners, modification of premises and transfer of cannabis product samples for testing.
Connecticut
Regulators deemed medical cannabis businesses to be essential and thus exempt from a general mandate to suspend in-person operations.
Florida
The state surgeon general issued an order allowing physicians to issue medical cannabis recertifications to existing patients—but not new ones—via telemedicine.
Illinois
Gov. J.B. Pritzker's (D) stay-at-home order declares marijuana dispensaries and cultivation facilities to be essential businesses that can stay open. Dispensaries are also being allowed to do curbside sales of medical cannabis—but not recreational marijuana—products.
Maryland
Medical cannabis growers, processors and dispensaries. are exempt from an order Gov. Larry Hogan (R) issued to close non-essential businesses. Regulators are also allowing dispensaries to deliver medical marijuana to patients in parking lots.
Massachusetts
Gov. Charlie Baker (R) issued a stay-at-home order deeming medical cannabis businesses—but not recreational marijuana ones—to be essential and exempt from a general shutdown. Regulators also encouraged medical cannabis delivery services to promote and expand their offerings, and are allowing doctors to remotely recommend marijuana to patients through the use of telehealth waivers.
Michigan
Marijuana businesses will be able to continue curbside sales and home deliveries but cannot perform in-person transactions in stores under a stay-at-home order issued by Gov. Gretchen Whitmer (D). Regulators previously sent a bulletin allowing curbside pickup and encouraging delivery services, and another bulletin extending the period of prequalification status for marijuana business license applicants that may experience building delays.
New Hampshire
Regulators are allowing medical cannabis patients to do curbside pickup at dispensaries and are letting doctors issue recommendations via telemedicine.
New Jersey
Gov. Phil Murphy (D) exempted medical cannabis dispensaries from a stay-at-home order. Regulators moved to allow patients pick up medical marijuana at dispensaries' curbsides and to reduce caregiver registration fees.
New Mexico
Regulators ruled that medical cannabis businesses are essential and can stay open. They also allowed curbside pickup services, extended expiring patient and caregiver cards for 90 days and suspended background checks for new industry employees.
New York
The state Department of Health deemed that medical cannabis providers are essential businesses not subject to a general closure order. Those that are authorized to carry out home delivery are temporarily allowed to expand those services without written approval.
Ohio
Gov. Mike DeWine's (R) stay-at-home order exempts medical cannabis businesses from a broader business shutdown. The State Medical Board also moved to allow doctors to issue medical cannabis recommendations via telemedicine without meeting patients in person. Additionally, regulators are letting patients phone in orders ahead of their arrival at dispensaries to reduce time spent inside.
Oregon
Regulators approved rules to allow curbside delivery of marijuana at licensed retail locations and to increase medical cannabis sales limits. They also moved to make it easier to obtain cannabis worker permits.
Pennsylvania
Regulators deemed medical cannabis providers as "life-sustaining" operations that are exempt from Gov. Tom Wolf's (D) order to close businesses in general. They also took other steps, including allowing patients to have marijuana brought to their cars outside of dispensaries and letting caregivers make deliveries to an unlimited number of patients.
Washington State
Gov. Jay Inslee's (D) stay-at-home order exempts marijuana businesses as essential, allowing them to stay open. And regulators are allowing marijuana dispensaries to carry out curbside service for medical cannabis patients.
Despite the significant number of states deeming cannabis businesses to be essential and issuing rulings temporarily expanding their services, that is not the case in every legal marijuana market.
In Nevada, for example, Gov. Steve Sisolak (D) and regulators are mandating that all sales be done via delivery, effectively shuttering businesses that only have storefront operations.
And despite the accommodations, many regulators are also directing businesses to implement social distancing measures such as limits on the number of customers who can enter a retail operation at a given time or guidance on physical space between those who are standing in line—changes that can slow down operations and reduce revenue.
Still, many industry leaders seems to understand the public health necessity of such moves, and cannabis law firm Vicente Sederberg LLP, for example, issued a set of suggested voluntary guidelines for marijuana businesses to consider.
For now, industry trackers have indicated that sales are strong as consumers stock up in preparation to hunker down at home for several weeks.
Nonetheless, the industry has called on Congress to give it equal access to disaster relief funds—a request necessitated by the fact that ongoing federal prohibition means that their operations are still illegal and not generally eligible for such aid.
Legalization opponents, meanwhile, are not pleased with moves by a growing number of states to keep cannabis stores in business despite the steps intended to foster social distancing at such locations.
"We have seen numerous reports of marijuana stores with long lines of people stocking up on the drug and have additionally seen states move to keep these stores open," Kevin Sabet, president of prohibitionist organization Smart Approaches to Marijuana, said. "Quite frankly, this presents a unique harm to public health and safety. Across the country, states are doing everything in their power to limit the gathering of people in one location. Long lines outside of establishments engaged in the distribution of marijuana should be a tremendous cause for concern."
When it comes to consumers, while advocates have cautioned them to consider refraining from smoking or vaping for the time being due to the risk of agitating lungs amid the respiratory effects of the novel coronavirus, they have also pointed out that there are other ways to use cannabis, such as edibles.
For now, the coronavirus pandemic has further highlighted the disconnect between federal and state policies: Under one set of laws cannabis is a banned drug, and under the other it's a medicine deemed just as essential as any other.
This piece ass first published by Forbes.
(Marijuana Moment's editor provides some content to Forbes via a temporary exclusive publishing license arrangement.)
Photo courtesy of Carlos Gracia.