Cannabis measures come down to congressional conference committees (Newsletter: July 20, 2018)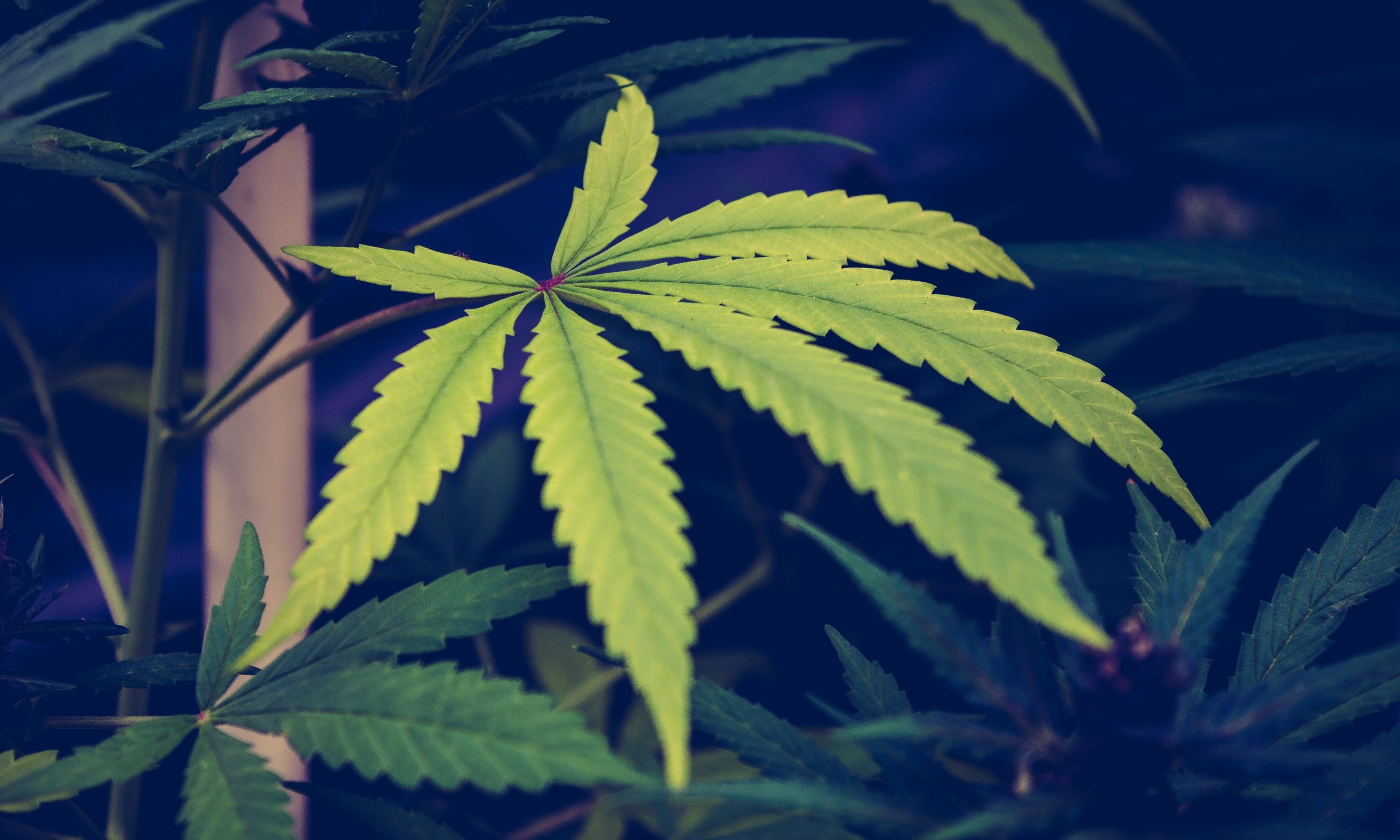 More OK medical marijuana drama; Senators honor DEA's 45th anniversary; FDA warns about synthetic cannabinoids
Subscribe to receive Marijuana Moment's newsletter in your inbox every weekday morning. It's the best way to make sure you know which cannabis stories are shaping the day.
Your support makes Marijuana Moment possible…

This issue of Marijuana Moment, and our original reporting that is featured in it, is made possible by the generous support of 305 Patreon sponsors. Cannabis industry professionals receive valuable rewards for pledges of $25 and up.

Check out the perks of being a sponsor on our Patreon page.
https://www.patreon.com/marijuanamoment

/ TOP THINGS TO KNOW

A new analysis from Marijuana Moment looks at how hemp legalization and veterans medical cannabis provisions could fare in behind-closed-doors conference committees that are currently taking shape on Capitol Hill.

U.S. Sens. Charles Grassley (R-IA) and Dianne Feinstein (D-CA) filed a resolution congratulating the Drug Enforcement Administration on its 45th anniversary, even though they lost the war on drugs by any measurable metric.

/ FEDERAL

The U.S. Food and Drug Administration released a statement warning about the dangers of synthetic cannabinoids.

Following the approval of its CBD drug Epidiolex, the U.S. Food and Drug Administration awarded GW Pharma with a rare pediatric disease priority review voucher that can be used to expedite approval consideration of a future drug from the company.

The U.S. attorney for Massachusetts issued a statement saying that safe consumption sites for illegal drugs "would violate federal laws."

A California medical cannabis businessman doing time in federal prison is asking President Trump to grant him clemency.

U.S. Sen. Rob Portman (R-OH) again spoke on the Senate floor about fentanyl-laced marijuana.

Congressman Ed Perlmutter (D-CO) tweeted, "Disappointed in my Republican colleagues for continuing to block any action on legislation to allow cannabis businesses access to the banking system. This is a public safety issue facing nearly every state in the country and it needs to be addressed."

Congressman Doug LaMalfa (R-CA) tweeted about the passage of his marijuana eradication funding amendment.

The U.S. Senate hemp legalization bill got one new cosponsor, for a total of 29.

New York Democratic congressional candidate Liuba Grechen Shirley tweeted, "I support legalizing marijuana and that's something that can help get people unhooked from opioids… We can actually stop some of these addictions before they get serious."

Texas Democratic congressional candidate Dayna Steele said, "My sweet, wonderful mother became so depressed and violent in her last year of Alzheimer's. I often wished marijuana was legal in Texas while she was going through this."

Arizona Democratic congressional candidate Mary Matiella cited racial disparities in marijuana arrests and said she supports decriminalization.

/ STATES

Pennsylvania's auditor general issued a report projecting that marijuana legalization could generate $581 million in annual tax revenue for the state.

The Oklahoma Health Department counsel accused of sending fake threat emails to herself was apparently bribed by the head of the Board of Pharmacy over a rule requiring pharmacists at medical cannabis dispensaries. As a result, Oklahoma County's district attorney is expanding an investigation into what happened. Meanwhile, legislative leaders named members to a bipartisan working group on medical cannabis implementation.

Massachusetts regulators said they will soon release guidance to municipalities about host community agreements that some lawmakers believe require excessive payments from marijuana businesses.

Arkansas lawmakers approved a proposal for regulators to hire an outside consultant to help review medical cannabis business license applications.

Florida lawmakers approved $13.3 million in funding for medical cannabis regulators.

A New Jersey assemblyman is filing a medical cannabis expansion bill that differs from one supported by Gov. Phil Murphy (D).

Michigan Democratic gubernatorial candidate Gretchen Whitmer tweeted, "I will be a 'Yes' vote on legalizing recreational marijuana. We have an opportunity to do this right. When we legalize marijuana, we need a governor who will tax it and regulate it so that we can #fixthedamnroads"

Colorado Democratic gubernatorial candidate Jared Polis, currently a congressman, tweeted, "Safer alternatives to opioids, like medical marijuana, helps patients, reduces costs, and is important in the fight to end the opioid epidemic." Separately, a state senator owns four farms with nearly 50,000 hemp plants.

Here's a look at where Georgia Republican gubernatorial candidates stand on medical cannabis.

Ohio regulators awarded a medical cannabis cultivation provisional license to a company that was initially rejected but prevailed in an administrative appeal. Officials also gave an update on the patient and caregiver registry. Rollout of the program is running behind schedule.

New Mexico's medical cannabis patient count has increased 18% since December.

/ LOCAL

Pittsburgh, Pennsylvania's mayor joined the state auditor general in endorsing marijuana legalization.

The La Crosse County, Wisconsin Board voted to place a marijuana legalization advisory question on the November ballot.

The Marathon County, Wisconsin Board of Supervisors heard testimony on a proposed medical cannabis ballot question.

/ INTERNATIONAL

The UK government's Advisory Council on Misuse of Drugs says cannabis medicines "of the appropriate medicinal standard should not be subjected to Schedule 1 requirements" and should be available for prescription, but not "raw Cannabis…of unknown composition."

A Dutch government advisory council said that a trial of regulated marijuana production should be expanded.

South Australia prosecutors will no longer seek jail time for marijuana possession.

/ ADVOCACY

Marijuana industry operatives have donated nearly $100,000 to the reelection campaign of New York Gov. Andrew Cuomo (D).

Smart Approaches to Marijuana and other prohibitionist groups are urging Vermont legislators to restrict the state's cannabis legalization law's gifting provisions. The organization also threatened to tattle on marijuana businesses to the Department of Justice.

/ SCIENCE & HEALTH

Colorado youth marijuana use has remained steady since legalization, while adult consumption is rising, two studies found.

The National Institute on Drug Abuse announced a funding opportunity for research looking at marijuana-related questions, including, "What impact does recreational and medical marijuana legalization have on overdoses involving marijuana, other drugs, and alcohol. Has this increased the use of edibles and does that affect rates of overdose from alcohol and marijuana?"

/ OPINION & ANALYSIS

The Bismarck Tribune editorial board says it isn't ready to support legalizing marijuana in North Dakota, but would back decriminalization.

/ BUSINESS

Marijuana producer Tilray's stock price rose during its first day of Nasdaq trading.

Marijuana company Silk Road says it will donate a portion of its proceeds to the legal fund of Ross Ulbricht, who is serving a life sentence in federal prison in connection with the former dark web marketplace of the same name.

Oklahoma regulators selected Complia to provide medical cannabis compliance and licensing software.

/ CULTURE

Here's a look at discussions between the National Hockey League and the NHL Players Association about marijuana policies.

The New Yorker examines the growing popularity of CBD in New York City.
Make sure to subscribe to get Marijuana Moment's daily dispatch in your inbox.