Canadians fear Trump way more than legal cannabis (Newsletter: August 27, 2018)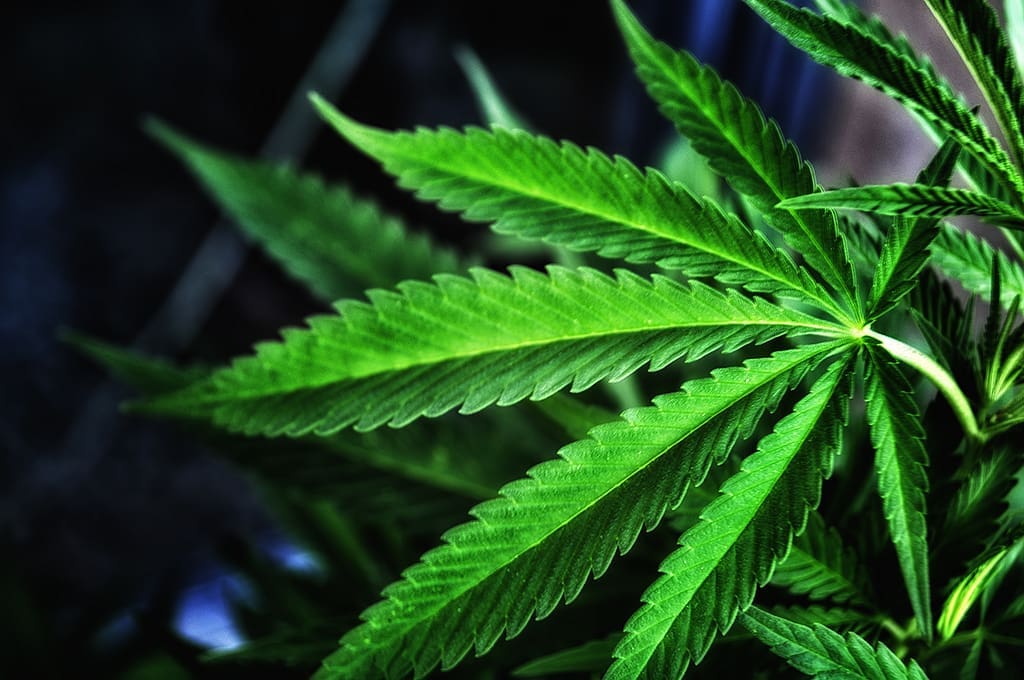 Oregon activists plan social use campaign; NJ lawmakers agree on legalization details; IL gov signs hemp bill
Subscribe to receive Marijuana Moment's newsletter in your inbox every weekday morning. It's the best way to make sure you know which cannabis stories are shaping the day.
Your support makes Marijuana Moment possible…

This issue of Marijuana Moment, and our original reporting that is featured in it, are made possible by the generous support of 319 Patreon sponsors.
Erin Lumley of Ingrid Marketing: "I pledged to support Marijuana Moment because Tom provides valuable information in this industry, and frankly I don't have the time to do the in-depth research that this publication provides. It's everything I want in one place and it's worth supporting this type of journalism."
Cannabis industry professionals receive valuable rewards for pledges of $25 and up.

Check out the perks of being a sponsor on our Patreon page.
https://www.patreon.com/marijuanamoment

/ TOP THINGS TO KNOW

A poll found that Canadians are way more concerned about about the actions of President Donald Trump south of their border than they are about marijuana legalization in their own country.

Alarmed by a series of large and repeated purchases amid growing federal scrutiny of the state's marijuana laws, Oregon regulators moved to significantly reduce the amount of medical cannabis that can obtained by patients at dispensaries.

Meanwhile, a coalition of Oregon activists is preparing a 2019 push to allow marijuana social use areas in the state. They will support a bill in the legislature and will also pursue a ballot measure if lawmakers don't act.

/ FEDERAL

A federal lawsuit was filed over expensive participation fees for Maricopa County, Arizona's Marijuana Diversion Program.

Federal public housing authorities in Pennsylvania are denying a woman's application for a Section 8 housing voucher due to her state-legal use of medical cannabis.

U.S. Sen. Claire McCaskill (R-MO) says she supports two of Missouri's medical cannabis ballots measures but not a third.

U.S. Senate Minority Leader Chuck Schumer (D-NY) tweeted, "We must update the law so our farmers & businesses across New York can grow, expand & research the benefits of hemp without the onerous & outdated restrictions from the federal govt." He also spoke at a press conference about the issue.

U.S. Sen. Kirsten Gillibrand (D-NY) tweeted, "Marijuana laws in this country are discriminatory and unjust – and communities of color are paying the price. Congress needs to pass the Marijuana Justice Act to finally address the decades of harm caused by our failed drug policies."

Congressman Beto O'Rourke (D-TX), a U.S. Senate candidate, authored an op-ed about criminal justice reform:
"We need to end the failed war on drugs that has long been a war on people, waged on some people over other people. Who is going to be the last man — more likely than not a black man — to languish behind bars for possessing or using marijuana when it is legal in more than half of the states in this country? We should end the federal prohibition on marijuana and expunge the records of those who were locked away for possessing it, ensuring that they can get work, finish their education, contribute to their full potential and to the greatness of this country."
Congressman Carlos Curbelo (R-FL) spoke about the 280E tax penalty on marijuana businesses:
"All of these business owners in Florida right now are aggrieved by this policy. It's both unfair and unconstitutional."
Oklahoma Democratic congressional candidates said they support marijuana law reform.

/ STATES

Illinois Gov. Bruce Rauner (R) signed an industrial hemp bill into law. Separately, he has until Tuesday to act on legislation that would let patients prescribed opioids use medical cannabis instead.

New Jersey lawmakers agreed on key details for a pending marijuana legalization that could be voted on next month, with more provisions yet to be determined.

A lawsuit seeking to remove Utah's medical cannabis measure from the ballot was amended to drop references to the proposal's being offensive to Mormons.

New Mexico Democratic gubernatorial candidate Michelle Lujan Grisham, currently a congresswoman, spoke at a medical marijuana symposium and tweeted a pledge to "continue fighting for our medical cannabis patients as governor."

Michigan regulators issued emergency rules allowing only medical cannabis edibles that do not require refrigeration.

California's insurance commissioner approved a company's move to lower rates for cannabis company coverage and expand the classes of business they serve.

Oklahoma regulators began accepting applications for and awarding medical cannabis licenses, receiving more than 1,600 submissions on the first day.

Kentucky lawmakers held an interim hearing on medical cannabis. One representative said he thinks medical marijuana will be legalized next year.

Minnesota regulators are considering a petition to allow medical cannabis patients to vaporize marijuana flower.

Nevada regulators are accepting applications from medical cannabis businesses that want to add recreational marijuana sales.

/ LOCAL

Denver, Colorado regulators granted the city's second marijuana social use area license to a vaping bar and lounge set to open this fall.

Fort Lauderdale, Florida officials say they will limit medical cannabis dispensaries in contravention of state law.

The Louisville, Kentucky Metro Council is considering a proposal to make marijuana the lowest law enforcement priority.

/ INTERNATIONAL

Government data shows that Canadians spent $5.7 billion on marijuana products in the second quarter of the year, with 84.8% of that purchased illegally for non-medical use.

/ ADVOCACY

Prohibitionist Kevin Sabet of Smart Approaches to Marijuana implied that deadly new forms of cannabis will be introduced as legalization expands:
"We hadn't had tobacco related deaths before the 20th century because we hadn't had a lot of cigarettes, which actually gave us the most deadly form of tobacco we've ever seen. I feel like we're like that with marijuana."
Aurora Cannabis and Campaign for Cannabis Amnesty are ramping up the push to provide relief for Canadians with past marijuana convictions.
/ SCIENCE & HEALTH

A study of fibromyalgia patients who use medical marijuana found that "nearly all…reported favorable effects on pain and sleep, and few reported adverse effects or feeling of dependence on cannabis."

A review concluded that "cannabinoids have shown some initial promise as therapy for a variety of skin diseases."

A study found that "∆9-THC was measurable in a majority of breast milk samples up to ∼6 days after maternal marijuana use."

The U.S. Food and Drug Administration approved a clinical trial of psilocybin therapy for treatment-resistant depression.

/ BUSINESS

MJ Freeway had another software crash, this time halting medical cannabis sales in Pennsylvania.

United Food and Commercial Workers and Have a Heart signed Washington State's first marijuana industry collective bargaining agreement.

A recall of California marijuana products was issued after it was discovered that labels incorrectly listed Atlas Extracts as the manufacturer when the company actually had nothing to do with the marketed items.

Colorado marijuana businesses are feeling the financial effects of new mandatory pesticide testing rules.

Montana generated $1.8 million in medical cannabis tax revenue over the past year.

Here's a look at the services of California marijuana tourism company Emerald Farm Tours.

Slate's Working podcast profiles people who work in Colorado's marijuana industry.

/ CULTURE

Organizers for Burning Man sent a letter to U.S. Bureau of Indian Affairs officials asking them to stop intensified searches of vehicles headed to the festival.

Here's a look at the prevalence of microdosing and drug use among Silicon Valley tech workers and entrepreneurs.

Ghanaian singer Samini is asking the government for permission to grow marijuana.
Make sure to subscribe to get Marijuana Moment's daily dispatch in your inbox.
Photo courtesy of Carlos Gracia.