Push To Legalize Marijuana Consumption Spaces In Oregon Kicks Off
An Oregon lawmaker is preparing a renewed push to legalize marijuana consumption lounges—and, if going through the state legislature doesn't work, a coalition of cannabis businesses and advocates says they are prepared to go to the ballot.
As in most other states that have ended marijuana prohibition for adults, efforts to allow "cannabis cafes" or other licensed businesses where adults can consume the drug together socially have thus far been stymied.
Across the country, the only cities that permit spaces for marijuana consumption are San Francisco, where some dispensaries dating from the medical-marijuana era have consumption lounges, and Denver, where a recent ballot measure allows businesses that do not sell cannabis to apply for such a permit.
Alaska regulators released draft rules this week that, if enacted, would make the state the first in the nation to specifically allow and license social cannabis consumption areas.
In other legalized states and jurisdictions, tourists and people who live in subsidized housing often have no place to use marijuana without breaking the rules.
Failing to accommodate marijuana consumers "is an equity issue," said Sam Chapman, an Oregon-based political consultant. "It's an issue of public accommodation."
"If you look up the definition of public accommodation [under laws like the Americans With Disabilities Act], I cannot think of a better example that cannabis would fall under," he said. "Patients do not have places to legally consume their medicine. The state is housing veterans and seniors who need to be able to consume cannabis legally—and the state is not providing a place for that."
A new political action committee, comprised of "cannabis industry businesses and allies," called the New Revenue Coalition believes that 2019 will be the year to provide those accommodations in Oregon.
Portland-area state Sen. Lew Frederick (D) plans to introduce a bill that would allow for stand-alone cannabis "consumption cafes" as well as "tasting rooms" at dispensaries and cultivation sites.
According to a bill summary provided to Marijuana Moment, the bill would also:
*Legalize tours "similar to those conducted by the state's microbrewery and winery industry"
*Allow delivery services to bring cannabis to hotels and into cities and counties that prohibit regulated cannabis businesses
*Allow for cannabis consumption spaces at public events
No legislative language exists yet, and the earliest Frederick could introduce a bill is for the 2019 session beginning in January.
Consumption spaces have so far been missing from the state's legalization puzzle, a compromise made to help soothe fears around introducing recreational marijuana.
Now that the cannabis industry has proved that it is a responsible and profitable pursuit—and one that's creating a dedicated revenue stream for state tax coffers—advocates like Chapman say it's time to correct that.
"It's easy for folks in the industry to get caught in the movement with all the success we're having," he told Marijuana Moment. "But that has largely not changed the majority of the stigmatization that is out there. There is still a lot of work and education to be done."
Unlike in Denver, where consumption cafes had to be legalized locally via the ballot, "We want very much to get this done in the Legislature," said Chapman, the coalition's legislative director.
At the same time, the coalition plans to collect signatures for a voter-initiative campaign.
"Whenever we feel we're not being taken seriously in the Legislature, we will ramp up," he said.
Probable arguments in opposition will highlight over-serving, potential links between consumption spaces and stoned driving and contentions that marijuana smoke causes damage to lungs and health similar to tobacco.
Training cafe servers not to over-serve—as staff at alcohol-serving bars are trained to do—and pointing to studies that do not show a link between marijuana use and lung issues should be sufficient, Chapman said.
"People are already on the roads smoking in parking lots and parks," he said. "These are the places where we truly believe cause public health concerns."
Alaska Could Be The First State To Legalize And License Marijuana Lounges
Idaho Medical Marijuana Activists 'Likely' To Seek Signature Gathering Relief After Court Ruling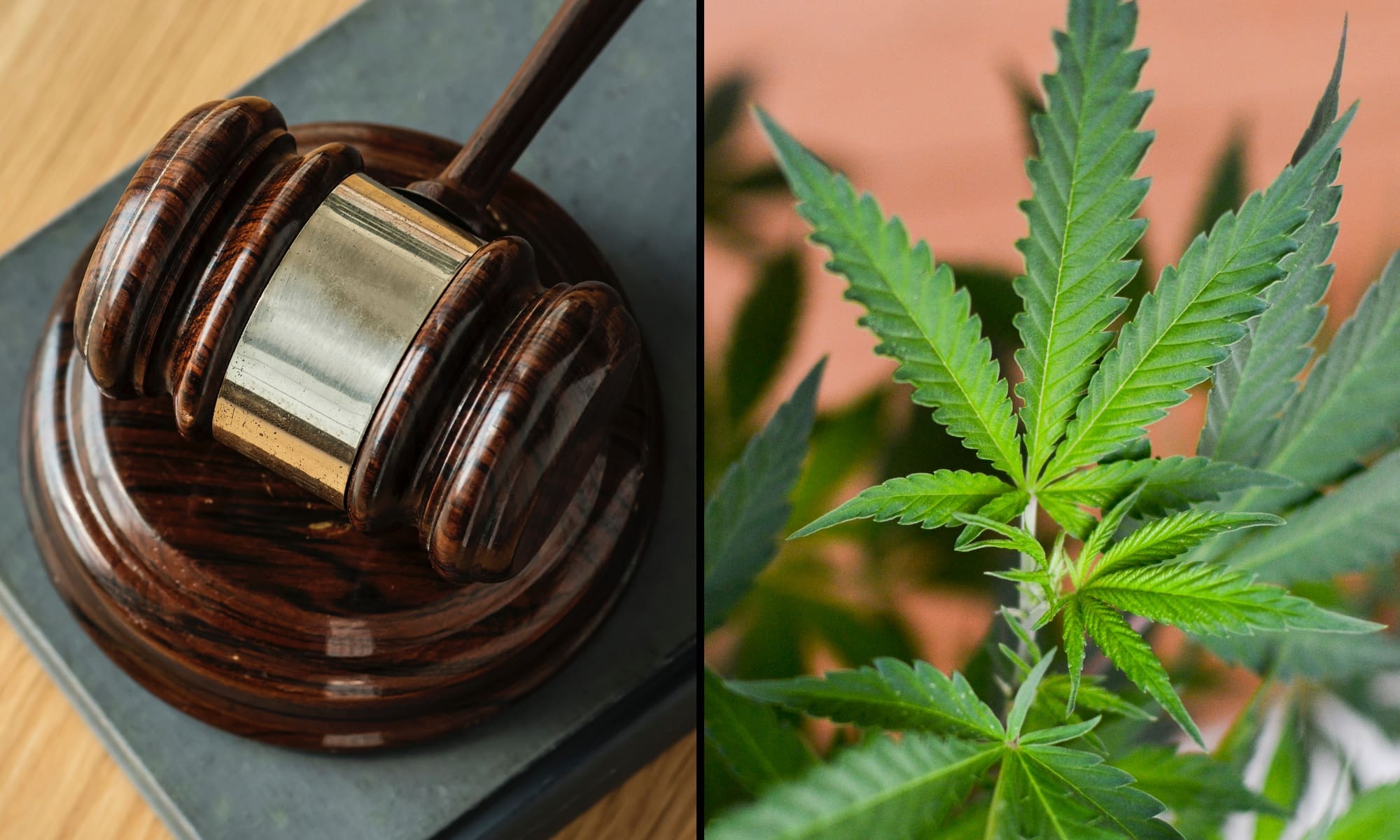 A campaign to legalize medical marijuana in Idaho is preparing to potentially collect signatures again, as they are likely to seek the same relief that a federal court recently granted a separate campaign that found its petitioning efforts crippled by the coronavirus pandemic.
The judge said activists behind Reclaim Idaho, which is pushing an initiative on school funding, can start collecting signatures in-person and electronically for 48 days starting July 9. While the Idaho Cannabis Coalition wasn't involved in that case, they feel the ruling will apply to them and they're actively monitoring the situation.
"We are in the process of working with the local medical marijuana campaign to assess whether Judge Winmill's order provides a route for the medical marijuana initiative to still qualify for the November ballot," Tamar Todd, legal director for the New Approach PAC, which is lending support to the state cannabis effort, told Marijuana Moment.
"The medical marijuana campaign is similarly situated to the Reclaim Idaho campaign and will likely ask for a similar extension of time and permission to collect signatures electronically from the Secretary of State, and if necessary, from the District Court," she said. "I don't know the exact timeline as there are a number of moving pieces but it will be quick."
On June 23, U.S. District Judge B. Lynn Winmill gave the state two options: either allow electronic signature gathering for 48 days or simply place the Reclaim Idaho initiative on the ballot regardless of the signature requirement. The state chose neither and proceeded to request that the ruling be stayed.
The judge denied the state's request to stay the order, so the signature gathering for the school funding campaign can proceed on July 9. The state has since filed an emergency motion with the U.S. Court of Appeals for the Ninth Circuit to challenge the lower court's ruling.
"The district court order severely and unquestionably disrupts Idaho's election," the state deputy attorney general wrote in the motion.
The deadline to submit 55,057 signatures to qualify the cannabis initiative passed on May 1, shortly after the group announced it was suspending petitioning activities because of the health crisis and the stay-at-home social distancing measures the state enacted. The cannabis campaign said it has about 45,000 raw signatures on hand at this point, and they're confident that can fill the gap if they get the deadline extension and electronic petitioning option.
Under the proposed measure, patients with qualifying conditions could receive medical cannabis recommendations from physicians and then possess up to four ounces of marijuana and grow up to six plants.
While advocates say passing medical marijuana in one of the remaining states without such policies on the books would be a victory for patients in its own right, it could also have outsized federal implications. A House-passed bill to protect banks that service state-legal cannabis businesses from being penalized by federal regulators is currently sitting in limbo in a Senate committee chaired by a senator who represents the state.
Creating a medical marijuana program in Idaho, which is one of small handful of states that don't yet even have limited CBD laws, could put additional pressure on Senate Banking Committee Chairman Mike Crapo (R-ID) to move the financial services legislation in Congress.
Summer Dreams Of Marijuana-Infused Slushies Are Melted By Oklahoma Regulators
Photo elements courtesy of rawpixel and Philip Steffan.
Summer Dreams Of Marijuana-Infused Slushies Are Melted By Oklahoma Regulators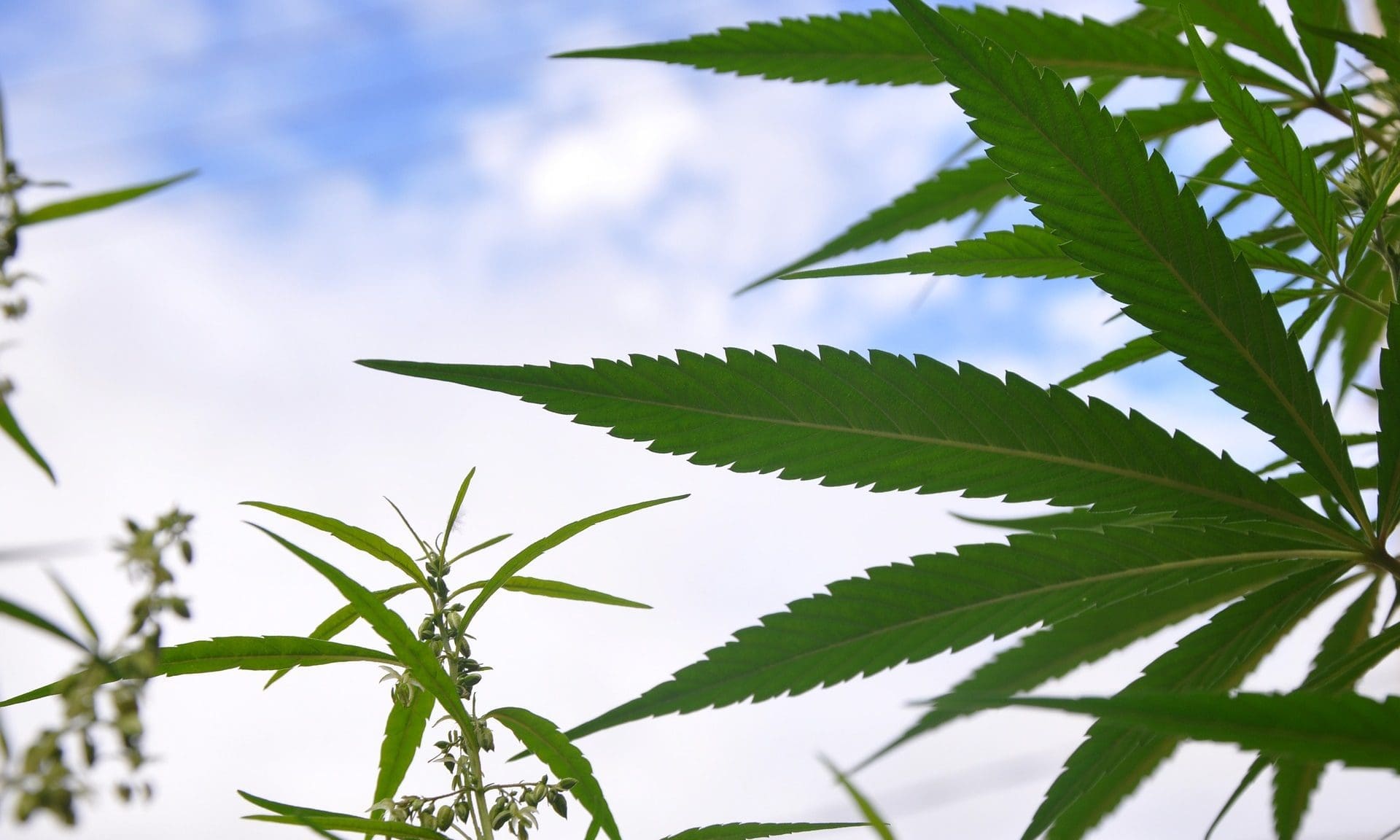 Bad news for Oklahoma medical marijuana patients trying to beat the summer heat with a marijuana-infused slushy: State regulators say the icy beverages "are unlikely to meet requirements set forth in Oklahoma statutes and rules" for cannabis products.
As the weather heats up, THC-infused slushy machines have been popping up at more and more Oklahoma dispensaries. Made by companies such as Glazees, which offers flavors such as watermelon and blue raspberry, the THC-infused drinks sell for about $12-$15.
But despite their popularity with some patients, regulators say the slushies fail to comply with a number of state rules, such as a requirement that products be packaged in child-resistant containers. Dispensaries themselves also "are not allowed to alter, package, or label products," regulators said.
State rules further require that all medical marijuana products be tested in their final form. "In this instance, the finished product is the slushy mixture to be dispensed to patients/caregivers, not the syrup," regulators said. "If water, ice, or any other substance is added to the product, additional testing is required to ensure the product is safe for consumption and final-product labeling is accurate."
The OMMA has received multiple inquiries regarding the processing and dispensing of marijuana-infused slushies on-site at medical marijuana dispensaries. Learn more here: https://t.co/3b6XFzYe2f pic.twitter.com/MPq4Z3PWft

— Oklahoma Medical Marijuana Authority (@OMMAOK) July 2, 2020
Regulators didn't specify how adding water or ice to cannabis products could affect consumer safety, however.
The Oklahoma Medical Marijuana Authority (OMMA) issued the update on Thursday in what it called a "slushy-machine guidance" memo. The office said it had received "multiple inquiries regarding the processing and dispensing of marijuana-infused slushies on-site at medical marijuana dispensaries."
The memo was silent, however, on the likelihood of enforcement. As of Friday morning, slushies still appeared on menus for some Oklahoma dispensaries.
It's not the first obstacle encountered by Oklahoma marijuana businesses, which began popping up across the state voters passed a medical marijuana law in 2018.
Earlier this year, lawmakers passed a wide-ranging medical cannabis expansion bill, which would have allowed out-of-state residents to obtain temporary licenses, permitted licensed businesses to deliver marijuana to customers and eliminated jail time for for first-time possession convictions. But Gov. Kevin Stitt (R) then vetoed the bill, and lawmakers didn't hold a vote to override the action.
Oklahoma activists also filed a proposed marijuana legalization ballot measure in December, but it's unlikely the campaign can gather enough signatures to put the measure before voters this November. Their signature-gathering was largely delayed due to the coronavirus pandemic, and only last week did the state Supreme Court rule that the campaign could initiate petitioning. Supporters now have about 90 days to gather nearly 178,000 signatures from registered voters.
Virginia Lawmakers Announce Plans To Legalize Marijuana, One Day After Decriminalization Takes Effect
Photo courtesy of Max Pixel
Virginia Lawmakers Announce Plans To Legalize Marijuana, One Day After Decriminalization Takes Effect
Only a day after a new marijuana decriminalization law took effect in Virginia, top state lawmakers are announcing that they're already looking ahead to full legalization.
A group of Democratic legislators on Thursday announced plans to introduce a bill to legalize and regulate a commercial cannabis market in the state. While the measure isn't set to be filed until next year, lawmakers framed legalization as necessary in the fight for social and racial justice.
"Decriminalizing marijuana is an important step in mitigating racial disparities in the criminal justice system, but there is still much work to do," House Majority Leader Charniele Herring (D) said in a press release. "While marijuana arrests across the nation have decreased, arrests in Virginia have increased."
Other lawmakers backing the broader legalization push include Sens. Adam Ebbin (D) and Jennifer McClellan (D), as well as Del. Steve Heretick (D).
On Wednesday, the state's new marijuana decriminalization policy took effect. The law, approved by lawmakers earlier this year and signed by Gov. Ralph Northam (D), removes criminal penalties for low-level marijuana possession. Under the change, having up to an ounce of cannabis is now punishable by a $25 fine and no threat of jail time or a criminal record.
Prior Virginia law punished simple marijuana possession with up to 30 days in jail, a $500 fine and a long-term criminal record.
"This bill will prevent low-level offenders from receiving jail time for simple possession while we move toward legalization with a framework that addresses both public safety and racial equity in an emerging market," Herring said of the new law, which she sponsored in the House of Delegates and Ebbin led in the Senate.
The decriminalization measure also contains a provision to study future legalization. It requires a bevy of executive agencies, including "the Secretaries of Agriculture and Forestry, Finance, Health and Human Resources, and Public Safety and Homeland Security," to convene an expert working group to study the matter. That panel's report is due in November.
A separate legislative agency, the Joint Legislative Audit and Review Committee (JLARC), is also studying the impacts of possible legalization as the result of yet another resolution approved by lawmakers this year.
Lawmakers said on Thursday that the JLARC report, which is due in December, would inform how they shape legalization legislation they expect to file in 2021.
"Elements of the JLARC study include review of best practices from states such as Illinois that have developed a legal framework, testing and labelling recommendations, and measures to reduce illicit sales," according to a press release from Ebbin's office. "The study will also examine how best to provide redress and economic opportunity for communities disproportionately impacted by marijuana prohibition, and recommend programs and policies to reinvest in affected communities."
The Virginia Legislative Black Caucus doesn't want to wait for the results of the two reviews, however, and is pushing fellow lawmakers to take up cannabis legalization during a special session in August. In addition, the caucus has said its members intend to file bills to implement automatic expungement, ban no-knock warrants, require courts to publish racial date on people charged with low-level offenses and enact other sweeping criminal justice reforms.
Jenn Michelle Pedini, development director for the legalization advocacy group NORML and executive director of the group's Virginia chapter, said the organization, which has worked with lawmakers on past reforms, looks forward to continuing to bring evidence-based cannabis policy to Virginia.
"For far too long, young people, poor people, and people of color have been disproportionately impacted by cannabis criminalization, and Virginia must take immediate steps to right these past wrongs and undo the damage that prohibition has waged upon hundreds of thousands of Virginians," Pedini said. "It is time to legalize and regulate the responsible use of cannabis by adults in the Commonwealth."
Ebbin said that despite the meaningful step of decriminalization, the state still has a long way to go.
"Today Virginia is taking an important first step in reducing the harm caused by the criminalization of cannabis," he said in a statement. "The prohibition of marijuana has failed and the consequence of this failure has been felt overwhelmingly by Virginians of color, but it has not ended. It will only end when it is replaced by a regulated adult-use market that emphasizes equity—making whole those who have been burdened most by making sure they have a seat at the table and access to the marketplace. We are looking forward to doing the hard work needed to get this right."
In the meantime, the Senate Democratic Caucus has announced it will pursue a bill during the special session next month to end law enforcement searches of people or vehicles based solely on the smell of marijuana, which critics say is a recipe for discriminatory enforcement. The group also noted that the chamber approved legislation during the regular legislative session that would have expunged certain marijuana charges and convictions, but that those bills didn't make it to the governor's desk.
Austin Police Will Stop Marijuana Possession Arrests And Citations