California Psilocybin Legalization Campaign Cleared To Collect Signatures For 2024 Ballot Initiative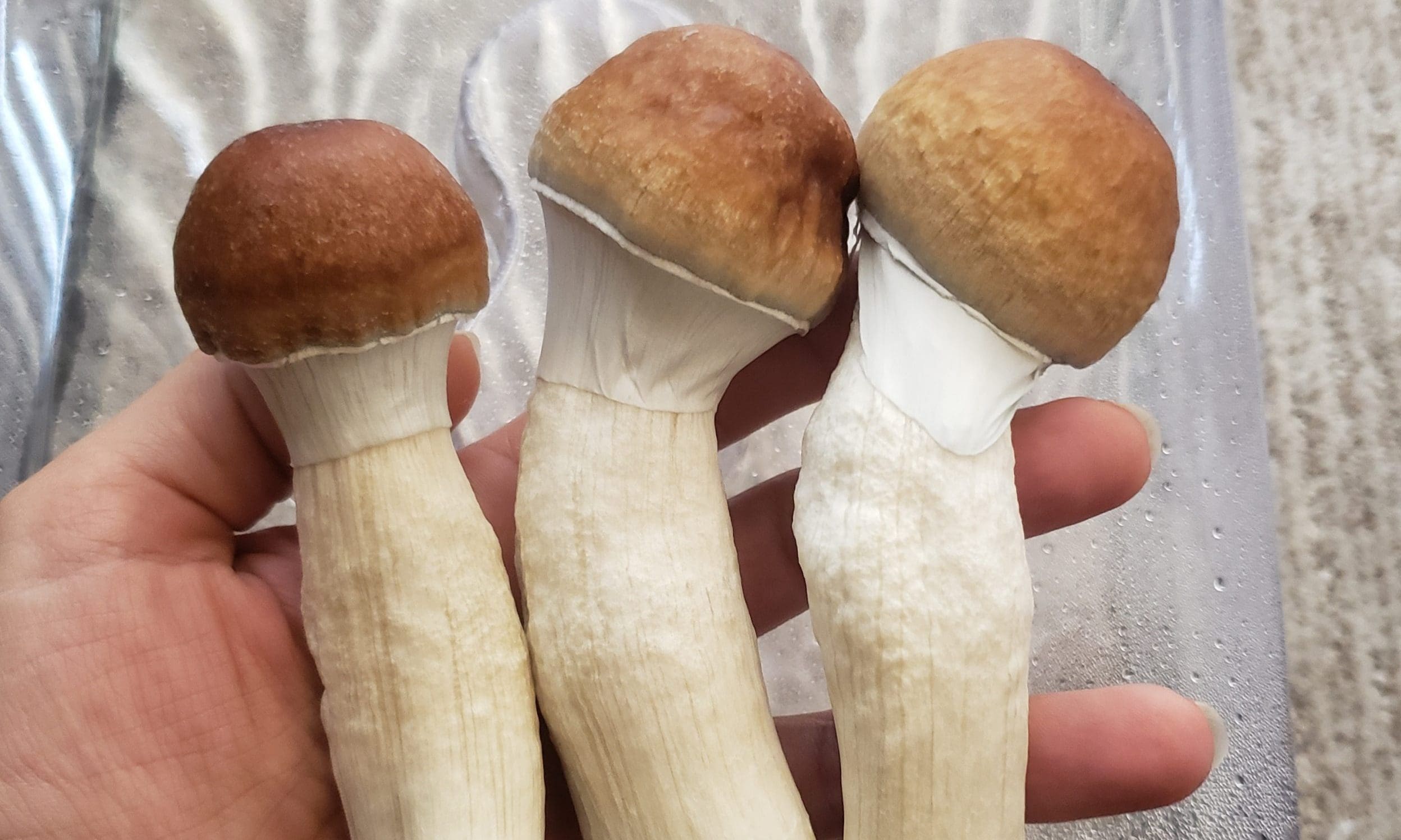 California officials have cleared a campaign to begin signature gathering for a 2024 ballot initiative to legalize the possession, sale and regulated therapeutic use of psilocybin. It's one of at least two campaigns in the state that are seeking to enact psychedelics reform through the ballot process next year.
Decriminalize California, which has previously sought ballot placement for similar measures in two prior election cycles, announced over the weekend that the state attorney general's office approved the title and summary for the current initiative on Friday. This time around, the signature threshold needed to get on the ballot is lower than past cycles because of reduced turnout in the last general election.
In addition to legalizing the possession, cultivation and sale of psilocybin for adults 21 and older, the proposal would require the state to establish a regulatory framework to allow health professionals to administer the psychedelic for therapeutic purposes.
California Psilocybin Initiative 2024 Signature Collection Begins Today! – https://t.co/KuMUfuSIsS pic.twitter.com/2dWGSPOQFq

— Decriminalize California (@DecrimCA) July 15, 2023
"Now that the plague is over we can take advantage of all the summer festivals and fully activate our college teams for tabling days when they are back in session in late August and September," Ryan Munevar, campaign director of Decriminalize California, said in an email blast.
"However, the political climate is going to be even more insane this time around as we are facing an utterly surreal rematch of Biden vs Trump and the white noise from that is going to be epic as both parties continue to polarize the country," he said. "All we have to do is stay focused, collect the signatures, and get it on the ballot."
California would need to "implement qualification requirements and protocols for psilocybin-assisted therapy created by an unspecified 'independent professional certifying body,'" the summary prepared by the attorney general's office says.
A separate fiscal analysis from the Legislative Analyst's Office says that implementing the legalization component of the policy, which would also involve sealing records for prior psilocybin-related convictions, would likely result in a "net reduction in costs" to the state.
Creating regulations and certifying health professionals for psilocybin therapy would create costs, "ranging from minimal to tens of millions of dollars," but they would possibly be offset over time with revenue from licensing fees.
With respect to the commercial legalization of the psychedelic, the measure would further allow for the "social consumption, on-site consumption, sales at public events, sales at farmers' markets, and retail sales, whether or not for profit," of psilocybin.
There would be no possession limit, and localities could only restrict psilocybin-related activity in their area if the question is put before voters and approved. If the fungi is sold for recreational use, it could only be subject to a local tax. Psilocybin used for therapeutic purposes could not be taxed.
Decriminalize California is currently seeking volunteers, as well as county directors, to assist the campaign as it works to collect at least 546,651 valid signatures from registered voters by January 10, 2024. That's a lower threshold than past cycles, because the requirement is based on turnout from the last general election, which in this case was stunted amid a gubernatorial recall effort.
This is the campaign's third attempt to enact the reform. It came up short of signatures for its 2020 and 2022 efforts, which they largely attributed to coronavirus-related complications.
Meanwhile, there's a separate organization—Californians for Treatments, Research, Education, Access, and Therapies for Psychedelic Assisted Therapy (PAT) and Cures—that's announced its intent to put a psychedelics-assisted therapy initiative on next year's ballot as well, but there are few details about the measure and the campaign has not responded to multiple requests for comment by Marijuana Moment.
"TREAT California will create a $5B state research funding agency to provide treatments, research, education, access, and therapies using psychedelic medicines and other novel therapeutics," the group's website says, though it doesn't appear to have filed or released text of its ballot proposal. "In providing a consistent, sustainable, funding source to build the psychedelic ecosystem, we can bring these medicines to the public in a safe, responsible, and ethical manner."
At the same time, a California Senate-passed bill to legalize the possession and facilitation of certain psychedelics is advancing through the Assembly, clearing two committees in recent weeks as it heads to a final panel before potentially going to the floor.
Last week, the Berkeley, California City Council approved a resolution to deprioritize the enforcement of laws prohibiting psychedelics. It joins Oakland, San Francisco and Santa Cruz, which have enacted similar local reforms.
Florida Marijuana Ballot Measure Would Net Up To $431 Million In Annual Tax Revenue, Analysts For DeSantis And Lawmakers Say