Britain's Conservative Leader Hires Marijuana Reform Advocates For Key Posts
Two top aides who will be whispering in the ear of UK Prime Minister Boris Johnson are outspoken advocates for marijuana law reform.
Johnson, who became PM last week, recently hired on policy advisor Blair Gibbs, who previously served as the policy lead at the Centre for Medicinal Cannabis, which represents marijuana industry stakeholders and supports legalizing medical cannabis.
As BuzzFeed News reported, Gibbs has repeatedly voiced support for broader legalization, condemned prohibition and said that Canada's legal marijuana laws represents "a rare example of bold policy and good government."
When the UK gets round to legislating to regulate a legal market for recreational #cannabis it will need to learn from other models but also devise one that fits its own culture and institutions best. This by @DanielPryorr is a good template: https://t.co/oithULacSx

— Blair Gibbs (@BlairG1bbs) July 9, 2019
Occupying another top position, Danny Kruger, Johnson's political secretary, is also an opponent of prohibition who said we "do not need to ban everything bad" and that youth consumption could be deterred through cultural disapproval rather than punitive anti-drug laws.
The staffing decisions seem to bode well for reform under the Conservative leader's new administration.
"It's a welcome sign of the shift in popular thinking in the UK that the PM is comfortable bringing such a prominent cannabis reform advocate into his team," Steve Rolles, senior policy analyst for the Transform Drug Policy Foundation, told Marijuana Moment, referring to Gibbs's hiring.
Though Johnson himself has not indicated he's supportive of legalization, despite describing his past experience with cannabis as "jolly nice," there's a growing conservative embrace of marijuana that could spark change.
Conservative MP Jonathan Djanogly, who was part of a cross-party group of lawmakers that recently visited Canada to learn about the country's legal cannabis market, said after the tour that "we have got a lot to learn before the legalisation of recreational cannabis, which I think will happen at some point" in the UK in the next 10 to 15 years.
But while right-leaning voices in the UK are starting to break through in favor of reform, owing in part to support from the advocacy group VolteFace and the Conservative Drug Policy Reform Group, divisions are developing among reformers as social justice-minded activists push for an equity-oriented legalization plan.
"One aspect which clearly concerns grassroots and longtime campaigners alike—as well as organisations with a social justice remit—is how the reform model could look," Jason Reed, executive director of the pro-legalization Law Enforcement Action Partnership UK, told Marijuana Moment. "This is now the conversation; the case for social equity models, such as Massachusetts, is arguably the next big topic for discussion."
"It's now more likely we'll be speaking about how cannabis will be reformed in the UK as opposed to when."
Similar conversations are being had in the U.S. government as well, where there's growing bipartisan sentiment around reforming federal marijuana laws but differing views on the best approach to accomplish that.
According to a recent YouGov poll, 53 percent of UK adults support legalizing cannabis. Over in the U.S., that figure was 10 percentage points higher in a survey released earlier this month.
Reed said that between the cannabis-friendly appointments of Johnson and the "cross-party consensus" around reform, "it's certainly conceivable the UK will see cannabis laws reformed in the near future."
Why Legalization Activists Are Pretending To Snort Massive Lines of Fake Cocaine
Photo courtesy of Flickr/Iker Merodio.
Feds Send Warning Letter To Another CBD Company Over Medical Claims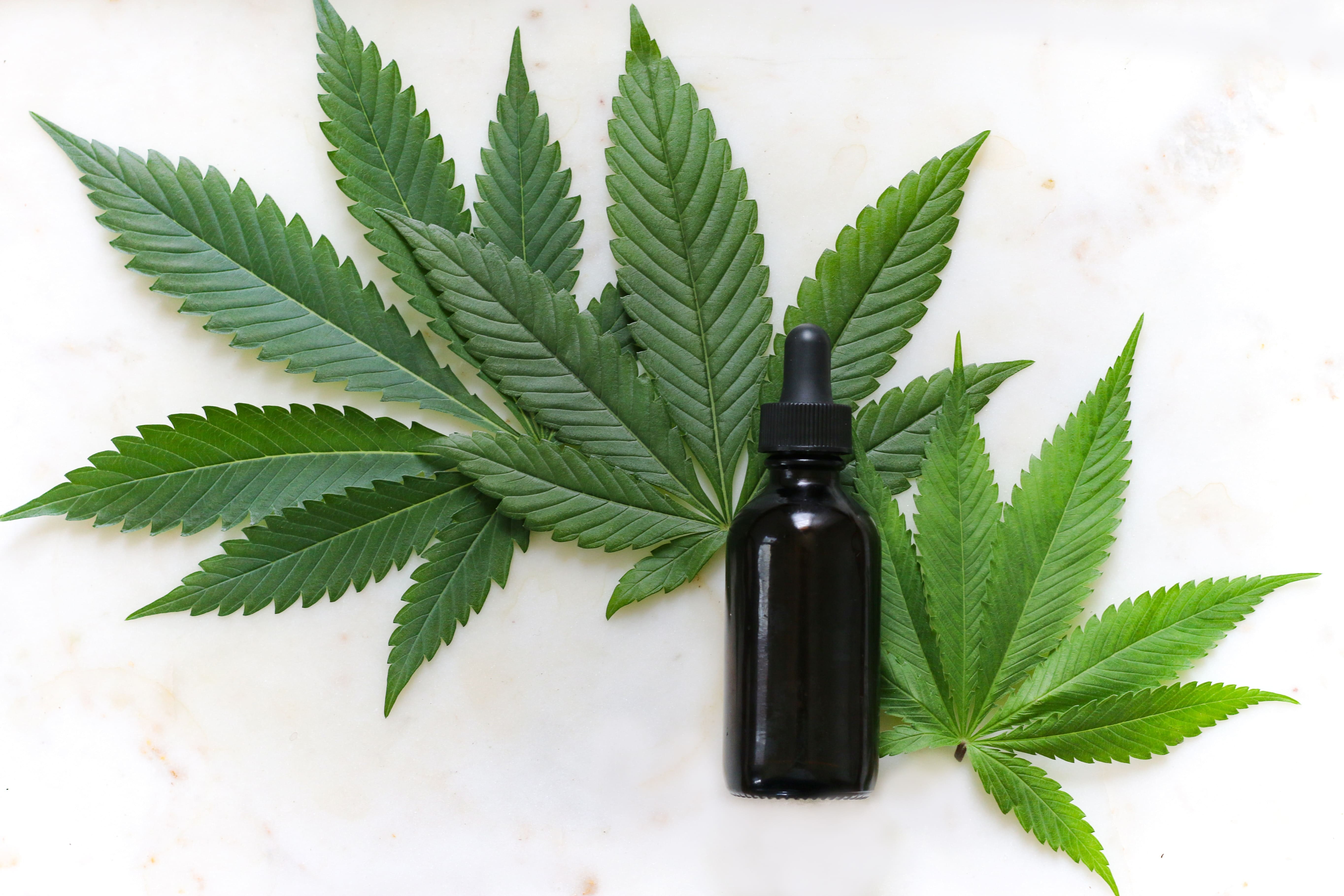 The Food and Drug Administration (FDA) and Federal Trade Commission (FTC) sent a warning letter to a Florida-based CBD company on Tuesday, alleging that the business made several unsanctioned claims about the therapeutic benefits of their products.
The federal agencies accused Rooted Apothecary of unlawfully asserting that their cannabidiol products could treat symptoms of conditions such as ADHD, Parkinson's disease, ear aches, ADHD and autism. Those claims appeared on the company's website and social media accounts, they said.
Certain products appeared to be marketed as dietary supplements, which FDA currently prohibits as it works to develop an alternative regulatory scheme for CBD.
"Cannabis and cannabis-derived compounds are subject to the same laws and requirements as FDA-regulated products that contain any other substance," Acting FDA Commissioner Ned Sharpless said in a press release. "We are working to protect Americans from companies marketing products with unsubstantiated claims that they prevent, diagnose, treat, or cure a number of diseases or conditions."
FDA and FTC have issued a joint warning letter to a company marketing unapproved cannabidiol products with unsubstantiated claims to treat teething and ear pain in infants, autism, ADHD, Parkinson's and Alzheimer's disease, among other conditions/diseases. https://t.co/tsn4SBiGzH pic.twitter.com/sG3wyURMDS

— Dr. Ned Sharpless (@FDACommissioner) October 22, 2019
We've sent numerous warning letters that focus on matters of significant public health concern to CBD companies, and these actions should send a message to the broader market about complying with FDA requirements.

— Dr. Ned Sharpless (@FDACommissioner) October 22, 2019
"We've sent numerous warning letters that focus on matters of significant public health concern to CBD companies, and these actions should send a message to the broader market about complying with FDA requirements," he said. "As we examine potential regulatory pathways for the lawful marketing of cannabis products, protecting and promoting public health through sound, science-based decision-making remains our top priority."
FTC's complaint with the company is that it violated a law that requires businesses that advertise medical claims about their products to have "competent and reliable scientific evidence" to back them up, which could include human clinical trials. Making or exaggerating such claims through "a product name, website name, metatags, or other means" without proper evidence is also prohibited.
FTC and @US_FDA warn Florida company marketing CBD products about claims related to treating autism, ADHD, Parkinson's, Alzheimer's, and other medical conditions: https://t.co/cAbxPPcxk8 pic.twitter.com/GdlttyBgxv

— FTC (@FTC) October 22, 2019
Rooted Apothecary must respond to the agencies within 15 working days to explain what steps it's taking to resolve the issues. If the company fails to do so, it is subject to legal action, including the possible seizure of its products or an injunction. It may also have to compensate customers.
FDA emphasized that CBD products—other than the prescription medication Epidiolex, for the treatment of intractable epilepsy—are not currently allowed. But it also reiterated that the agency is in the process of developing rules that could allow for the lawful marketing of the compound.
In April, FDA sent warning letters to three other CBD companies that it said was making unauthorized claims about the medical benefits of their products. FTC also submitted warning letters to three separate CBD companies for allegedly advertising misleading statements about their products last month.
These letters are examples of the agency's use of enforcement discretion. Former FDA Commissioner Scott Gottlieb, who recently suggested that the federal government should be involved in regulating state marijuana programs, clarified in March that the agency is only going after companies that make especially misleading claims about their products.
Senate Majority Leader Mitch McConnell (R-KY), who championed a provision of the 2018 Farm Bill federally legalizing hemp and its derivatives, has urged FDA to clear a path for the lawful marketing of CBD products by using enforcement discretion while it develops an interim final rule. A bipartisan group of lawmakers made a similar request in a letter sent to the agency last month.
"The FDA is working quickly to further clarify our regulatory approach for products containing cannabis and cannabis-derived compounds like CBD while using all available resources to monitor the marketplace and protect public health by taking action as needed against companies," FDA Principal Deputy Commissioner Amy Abernethy said.
FDA's working quickly to further clarify our regulatory approach for products with cannabis/cannabis-derivatives like CBD while using all available resources to monitor the marketplace & protect public health by taking action as needed against companies. https://t.co/HB9IhG2qud

— Dr. Amy Abernethy (@DrAbernethyFDA) October 22, 2019
We are committed to advancing our regulation of these products through an approach that, in line with our mission, prioritizes public health, fosters innovation and promotes consumer confidence. We plan to provide an update on our progress in this area in the near future.

— Dr. Amy Abernethy (@DrAbernethyFDA) October 22, 2019
"We recognize that there is significant public interest in cannabis and cannabis-derived compounds; however, we must work together to fill in the knowledge gaps about the science, safety and quality of many of these products," she said. "We are committed to advancing our regulation of these products through an approach that, in line with our mission, prioritizes public health, fosters innovation and promotes consumer confidence."
Hemp Regulations Will Be Issued Within Weeks, Top USDA Official Says
Photo courtesy of Kimzy Nanney.
GOP Senator Links Medical Marijuana Claims To Tobacco Industry Advertisements
Sen. John Cornyn (R-TX) said on Tuesday that claims about the therapeutic potential of marijuana remind him of decades-old tobacco industry advertisements asserting that the product had medical benefits.
In a speech on the Senate floor, Cornyn discussed a hearing that the International Narcotics Control Caucus, which he co-chairs, will hold on Wednesday to explore the public health impacts of cannabis. He said it was especially important to hear from experts about the subject as more states legalize marijuana and members of Congress, as well as Democratic presidential candidates, push to end federal prohibition.
Senate Hearing To Focus On Marijuana And Health This Week – https://t.co/aPZczm3X75

— Senator John Cornyn (@JohnCornyn) October 21, 2019
The senator made clear he's skeptical about marijuana's health benefits.
"There's no shortage of people who claim that marijuana has endless health benefits and can help patients struggling from everything from epilepsy to anxiety to cancer treatments," he said. "This reminds me of some of the advertising we saw from the tobacco industry years ago where they actually claimed public health benefits from smoking tobacco, which we know as a matter of fact were false and that tobacco contains nicotine, an addictive drug, and is implicated with cancers of different kinds."
"We're hearing a lot of the same happy talk with regard to marijuana and none of the facts that we need to understand about the public health impact of marijuana use," he said.
While Cornyn recognized there's significant support for cannabis reform, he said that " for the number of voices in support of legalization, there are even more unanswered questions about both the short- and long-term public health effects."
He expressed concern about increased levels of THC concentration in cannabis products and stated that it's "true that for some people that marijuana can indeed be addictive."
"There's simply a lack of scientific evidence to determine the link between marijuana and various health risks, and that's something I would think Congress and the American people would want to know before we proceed further down this path," Cornyn said. "We don't know enough about how this could impair cognitive function or capacity or increase the risk of mental illness or perhaps serve as a gateway for other drugs that are even more damaging to the health of a young person."
The senator made similar remarks during a conversation with a former White House drug czar in August. He said it was important to address the public health impacts of cannabis before moving forward with legislation that would protect banks that service marijuana businesses from being penalized by federal regulators.
"With increasing use and a growing number of states giving the green light for marijuana use, we need better answers," he said.
The surgeon general and the director of the National Institute on Drug Abuse, along with several academics, are scheduled to testify at Wednesday's hearing.
Photo courtesy of C-SPAN.
Michael J. Fox Parkinson's Foundation Urges Congress To Pass Three Marijuana Research Bills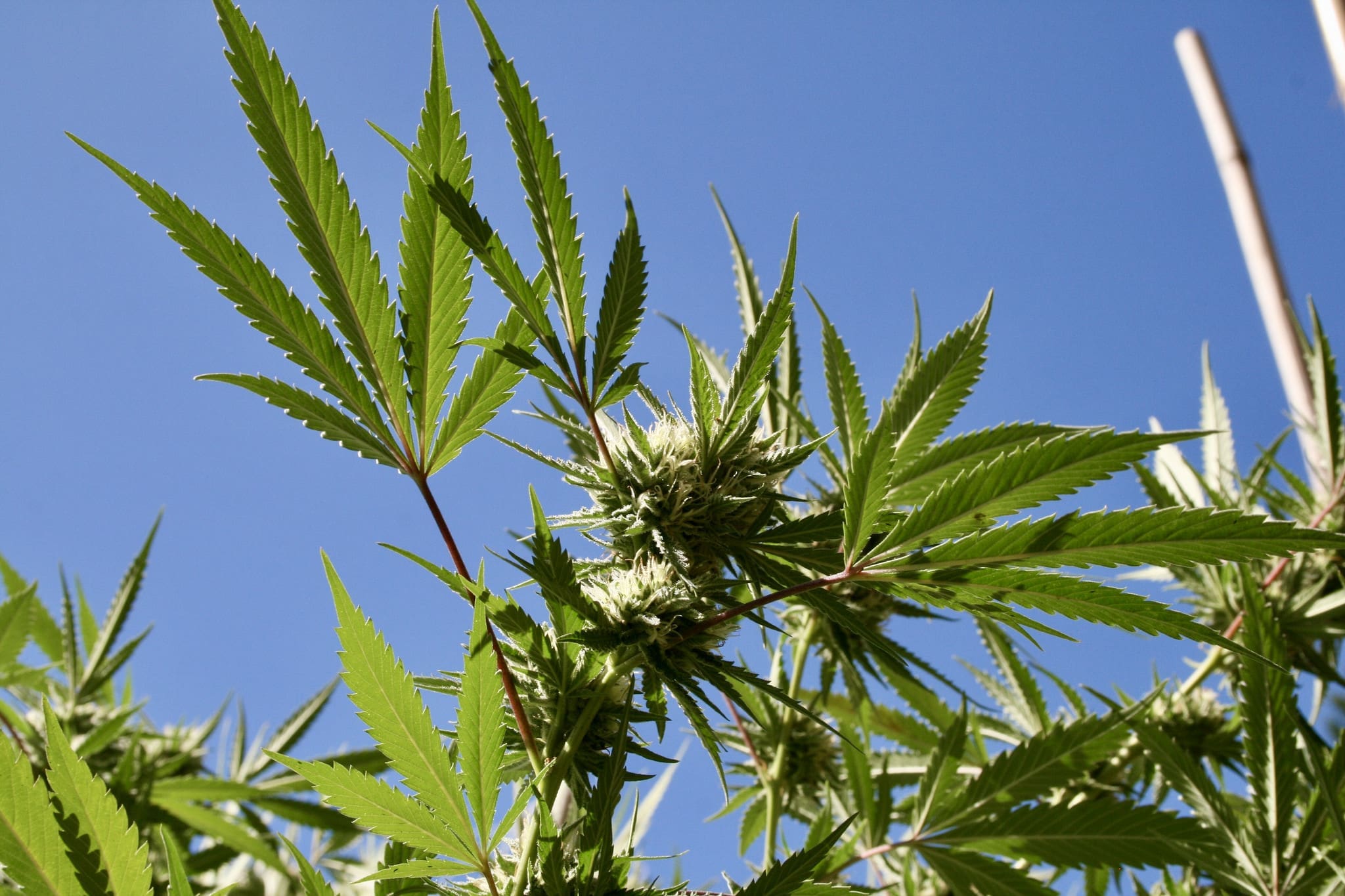 A leading advocacy group that's dedicated to finding treatment options for Parkinson's disease is backing three pieces of marijuana research legislation in Congress.
The Michael J. Fox Foundation (MJFF)—named after the actor, who has Parkinson's and established the nonprofit—said last week that lifting barriers to cannabis research, including rescheduling the plant under the Controlled Substances Act (CSA), is necessary to promote studies verifying marijuana's potential therapeutic benefit for conditions such as Parkinson's patients.
"The MJFF supports increased access to cannabis for medical research. Congress has begun to recognize this need, and there are several bills in the U.S. House and Senate designed to remove barriers that impede safe and legal access to cannabis by medical researchers," the foundation said on its website. "The MJFF public policy team is tracking these bills and working to educate members of Congress and their staff on their importance to the Parkinson's community."
MJFF said it's in favor of three marijuana bills, which would accomplish the following: 
—Require the Justice Department to approve additional manufacturers for research-grade cannabis.
—Protect research institutions that conduct studies on marijuana.
—Authorize the U.S. Department of Veterans Affairs (VA) to inform patients about opportunities to participate in federally authorized cannabis studies.
VA Medicinal Cannabis Research Act
—Require VA to conduct studies into the therapeutic potential of marijuana in the treatment of various conditions that commonly afflict veterans such as chronic pain and post-traumatic stress disorder.
Expanding Cannabis Research and Information Act
—Reschedule marijuana from Schedule I to Schedule III under the CSA.
—Free up universities to conduct studies on cannabis by removing certain regulatory requirements.
In a letter to the Senate sponsor of that last piece of legislation, Sen. Dick Durbin (D-IL), in June, the foundation stated that marijuana's current classification under federal law and the inadequate quality of cannabis grown at the only federally authorized manufacturing facility has meant that "researchers do not have the proper materials to conduct the necessary research."
The foundation noted that it has submitted comments to the Food and Drug Administration arguing in favor of rescheduling in 2018 and 2019. It also applauded the Drug Enforcement Administration for announcing that it would take steps to approve additional federal cannabis farms for research.
"Current policies hinder comprehensive medical research on cannabis, making it difficult to generate the evidence needed for clear recommendations," Andrew Koemeter-Cox, MJFF's associate director of research programs, said. "This is especially problematic when some products may be unsafe for human use and have the potential for adverse interactions with other medications."
Ted Thompson, the nonprofit's senior vice president of public policy, said that removing barriers to research "is one way in which Congress can help scientific researchers determine what the benefits of medical cannabis might be for Parkinson's disease."
"Our role on the public policy team is to work with Congress and the administration to ensure there is access and funding for research and care initiatives that can benefit people living with Parkinson's and, right now, that includes access to medical cannabis for research," he said.
Photo courtesy of Brian Shamblen.