Banking Lobby Surveys Members On Problems Serving Marijuana Businesses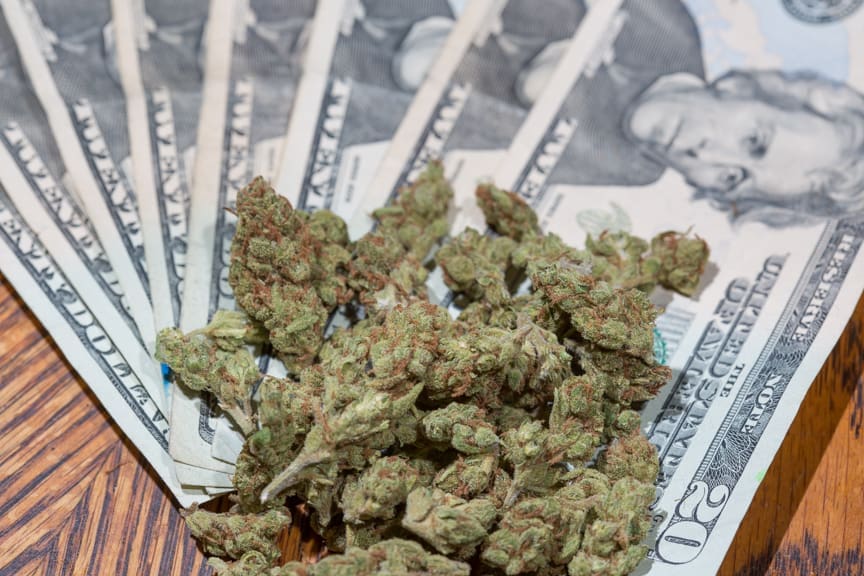 The largest group representing U.S. banks is asking its members to share stories demonstrating problems caused by the growing gap between marijuana's ongoing federally prohibited status and its legalization in an increasing number of states.
In an email announcing the cannabis survey last week, the American Bankers Association (ABA) said that responses will be used by the national organization and its affiliated state bankers associations "to help illustrate to regulators and legislators the need for greater clarity" on the issue.
"[B]anks face significant risks in serving this industry, including criminal and civil penalties as well as bank regulatory action," the email said, adding that the group wants to "learn more from bankers about how the lack of legal clarity regarding cannabis and banking is impacting banks and their communities."
While the Treasury Department under the Obama administration released guidance to banks on serving marijuana businesses in 2014—and a steadily growing number of institutions are opening accounts for cannabis growers, processors, retailers and related operations—many financial services providers have remained wary about working with the industry in light of continuing federal criminalization.
"Can you provide an example of a situation where you had to close an existing account, terminate a banking relationship or turn away a potential customer due to their association with marijuana?" the new ABA survey asks. "This could include relationships with mainstream businesses that are not directly related to marijuana, but may generate a portion of their income from marijuana-related businesses (e.g., landlords, security companies, etc.)."
Concerns about federal prohibition have caused a number of banks close accounts for ancillary service providers such as law firms that work with marijuana businesses but don't actually touch the plant themselves.
ABA, a trade association founded in 1875, is also querying members on whether they have ever seen a customer try to "disguise their affiliation with a marijuana business" and if state or local officials have ever initiated contact "urging you to bank marijuana businesses."
And the organization wants to know about communications from federal regulators as well, particularly whether their feedback "on how to manage marijuana related accounts" has been "consistent."
While ABA hasn't endorsed cannabis reform—the group "takes no position on the moral issues raised by legalizing marijuana," its website says—it has increasingly focused attention on highlighting financial services issues caused by federal prohibition.
For example, last month the group's vice president and associate chief counsel for regulatory compliance published a lengthy report outlining what he called the "cannabis conundrum" that bankers in an increasing number of states now face.
And over the summer, the ABA Banking Journal's podcast featured an interview on the topic with the head of the Colorado Bankers Association.
The banking trade group also asked in the survey whether respondents would offer services to marijuana businesses if the "state/federal conflict is resolved," and if they are willing to allow their responses to be attributed to them, suggesting that the organization may be preparing public advocacy materials featuring the stories of members that could be used as part of an increased push to amend federal policy.
"ABA looks forward to learning more about the increasing operational challenges our members face when trying to serve their customers due to the conflict between state and federal law on cannabis," Blair Bernstein, an ABA spokesperson, said in an email. "We believe the time has come for Congress and the regulatory agencies to provide greater legal clarity to banks operating in states where cannabis has been legalized for medical or adult use."
Legalization advocates say that ABA's effort to build support for cannabis reform on Capitol Hill will be welcome.
"As more and more states implement regulated markets for the medical or personal use of cannabis, no industry can operate safely, transparently, or effectively without access to banks or other financial institutions," NORML Political Director Justin Strekal said in an interview. "If the ABA is able to hasten congressional change in federal policy so that these growing number of state-compliant businesses, and their consumers, may operate in a manner that is similar to other legal commercial entities, then it is yet another sign that the end of prohibition is near."
A number of key Trump administration officials have indicated they want to see a clarity on cannabis banking issues.
For example, Steven Mnuchin, the treasury secretary, has hinted in congressional testimony that he wants state-legal marijuana businesses to be able to store their profits in banks.
"I assure you that we don't want bags of cash," he said during an appearance before a House committee in February. "We do want to find a solution to make sure that businesses that have large access to cash have a way to get them into a depository institution for it to be safe."
In a separate hearing he said that resolving the marijuana banking issue is at the "top of the list" of his concerns.
Federal Reserve Chairman Jerome Powell said in June that the disparity between local and national marijuana laws "puts federally chartered banks in a very difficult situation."
"It would great if that could be clarified," he said.
And that same month, Federal Deposit Insurance Corporation Chairwoman Jelena McWilliams said that while she directed her staff to consider ways to address the issue, the agency's hands are "somewhat tied" until federal law changes.
Pressure is also coming from the states. In August, a coalition of the top financial regulators in 13 states sent a letter demanding Congress take action to protect banks that work with marijuana businesses.
Despite the growing call for clarity on the issue, key committees in the House and Senate rejected amendments this summer that would have prevented federal banking regulators from punishing financial institutions for serving the marijuana industry.
Standalone legislation to provide permanent protections to banks that work with cannabis businesses have garnered increasing numbers of cosponsors in both chambers, but haven't been scheduled for hearings or votes.
Former DNC And RNC Chairs Join One Of The World's Largest Marijuana Companies
One of the world's largest marijuana companies announced the formation of an international advisory board on Thursday. Among those joining the team at Tilray are former Vermont Gov. Howard Dean, who also served as the Democratic National Committee (DNC) chair, and Michael Steele, who headed the Republican National Committee (RNC) and served as Maryland's lieutenant governor.
That the former chairs of both major parties are entering the legal cannabis industry reflects the narrowing political divide over the issue. But it also seems to reflect a personal evolution on the issue for Dean, who two decades ago as governor of Vermont opposed even legalizing industrial hemp out of concern that it would lead to marijuana legalization.
"I don't think it's in anybody's best interest to do that. It sends the wrong message to our kids," he said at the time. "I think the principal interest of the advocates is to legalize marijuana."
According to legalization advocates, Dean also effectively blocked a vote on a medical cannabis bill that was going through the Vermont legislature in 2002, repeatedly arguing that neither voters nor lawmakers should be able to implement a legal medical marijuana system because, to him, it was a public health decision and up to the Food and Drug Administration (FDA) to determine whether the plant had therapeutic value.
Though he later attempted to distance himself from more aggressive anti-marijuana actions at the federal level while running for the Democratic Party's 2004 presidential nomination, he declined to rule out ending raids against medical cannabis facilities—but he did say individual patients suffering from serious illnesses shouldn't be raided or locked up over marijuana.
During his ultimately failed presidential bid, Dean said he would require the FDA to completed a scientific assessment of cannabis within one year and that he was willing to accept whatever outcome the agency arrived at.
In the years since, he has remained sheepish about legalization, though he's voiced support for decriminalization and said that "we need to completely change the way we deal with drug laws in this country."
Steele, for his part, has talked frequently in recent years about the need to end federal cannabis prohibition and also cultivate a legal industry that's inclusive and responsible. But during his time at the RNC, the party declined to embrace reform as part of its platform.
In an editorial for The Hill earlier this year, Steele said he's a "strong supporter of medical marijuana."
"I favor state-based access to medical marijuana from both a philosophical and policy standpoint," he wrote. "I also support the reform of our federal cannabis laws to bring conformity to federal regulations and state laws."
Later, he seemed to back broader legalization in an interview with Arcview.
"I don't have a problem with adult use as long as it's appropriately regulated and taxed and all those other things that make sure that it doesn't get into the hands of anyone under a certain age," he said. "And so there are ways that you can approach the private, personal use of cannabis beyond the medical scope that I think can go to address a number of the concerns that people have."
Dean and Steele both appeared on a HuffPost Live segment in 2012, where they discussed the failures of the drug war and the shifting politics of reform. Now, the two political leaders will reunite to advise Tilray executives as the company "pursues its aggressive global growth strategy."
Other members of the new international advisory board include former German Foreign Minister Joschka Fischer, former Portuguese Minister of Foreign Affairs Jaime Gama and former New Zealand Minister of Foreign Affairs and Trade Donald McKinnon.
"We are honored to welcome this impressive group of distinguished leaders to the Tilray team," company CEO Brendan Kennedy said in a press release on Wednesday. "As we pioneer the future of our industry around the world, the experts on our International Advisory Board will advise us on our rapidly expanding global business."
The former DNC and RNC chairs aren't the only former politics bigwigs to make headlines over embracing the legal industry. Former House Speaker John Boehner joined the advisory board of another marijuana firm, Acreage Holdings, earlier this year, announcing that he's "all in on the cannabis industry." Previously, he had said he was "unalterably opposed" to legalization.
GOP Senator Seeks To Attach Marijuana Reform To Criminal Justice Bill
Photo courtesy of Brian Shamblen.
Marijuana Trade Group Demands Action Against Unlicensed Los Angeles Dispensaries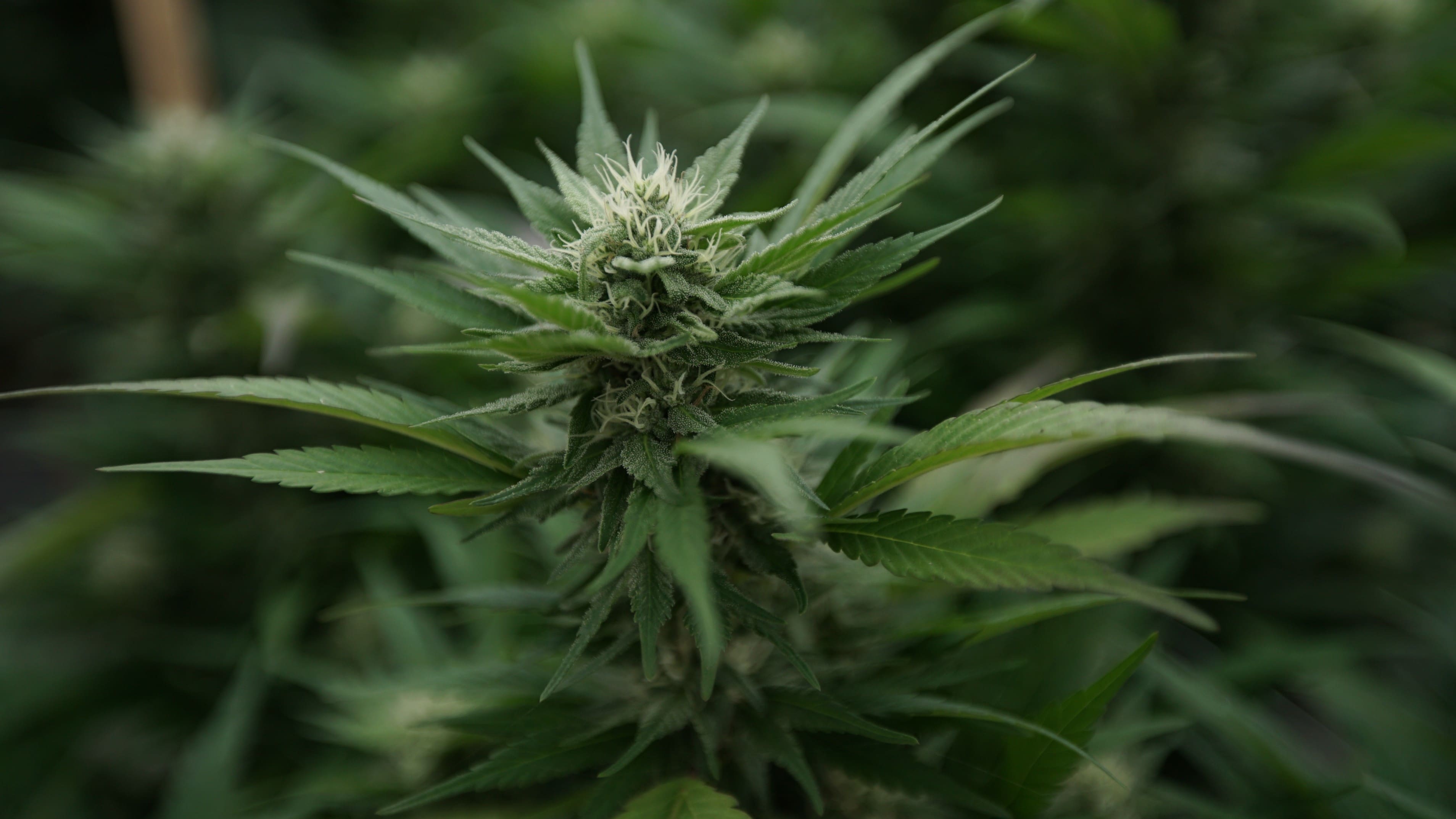 Unlicensed marijuana dispensaries abound in Los Angeles, and a major cannabis trade association is calling on the local prosecutor to step up enforcement efforts.
In a letter sent to City Attorney Mike Feuer, the United Cannabis Business Association (UCBA) says it is concerned that "illegal retail cannabis operations are continuing to flourish and proliferate" and that existing medical marijuana dispensaries "are struggling financially in the face of competition from illegal dispensaries."
The group, which represents licensed medical cannabis dispensaries throughout the city, requested information about how the local government is handling the situation.
"The UCBA is looking for answers and actions from City Attorney Feuer to ensure safety for workers and residents across the city and to protect the city's much needed revenue," UCBA executive director Ruben Honig said in a press release this week. "We are greatly concerned that illegal cannabis dispensaries continue to operate and proliferate in Los Angeles and urge him to crack down on rampant illegal cannabis operations."
Of course, cracking down on the hundreds of unlicensed dispensaries operating in the city is easier said than done. And the city attorney's office has moved to enforce local marijuana ordinances in waves this year. In September, for example, the office announced that more than 500 people were charged for running 105 illicit dispensaries.
It's not quite as simple as shutting down unlicensed marijuana shops, though. Cannabis laws are constantly evolving in Los Angeles, and keeping up with the latest regulatory policies has proved challenging for many previously licensed dispensaries.
The National Cannabis Industry Association (NCIA) said it agrees that the city attorney's office should "enforce the law and the new regulatory structure," but that enforcement "should be transparent, and should focus initially on the traditional criminal element more than on currently unlicensed businesses that have been operating for years without incident in compliance with the old system."
"This is a perfect example of the problem with arbitrary license caps," NCIA media relations director Morgan Fox wrote to Marijuana Moment in an email. "I'm not extremely familiar with the LA licensing scheme regarding existing businesses, but I've heard that it was very restrictive, very limited and resulted in the exclusion of many smaller and/or minority-owned companies."
Marijuana Moment reached out to Feuer's office for comment, but a representative was not immediately available.
Marijuana Dispensaries Reduce Local Opioid Overdose Rates, Study Finds
Photo courtesy of Chris Wallis // Side Pocket Images.
Nearby Marijuana Shops Make Homes And Rentals More Valuable, Studies Show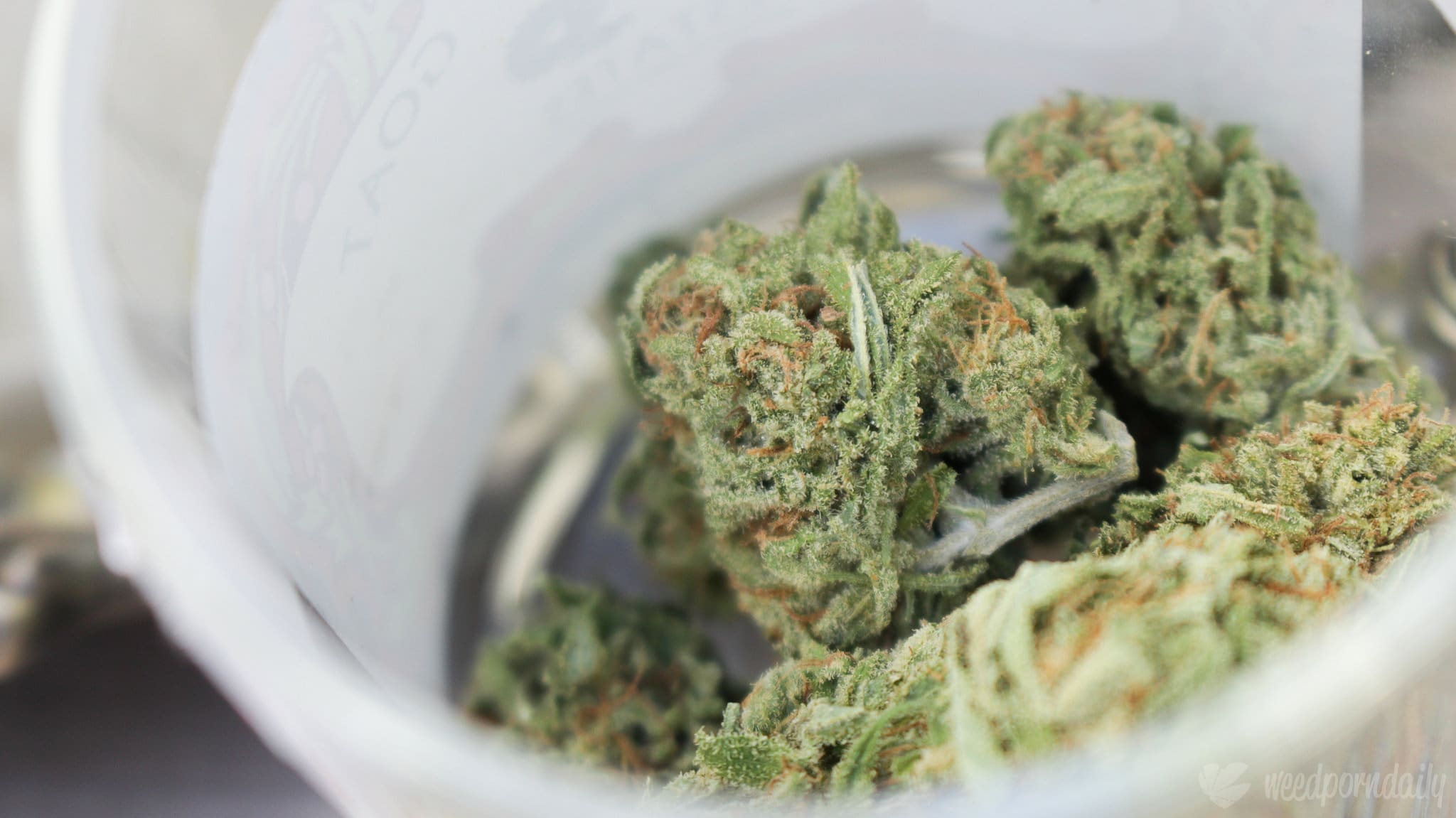 When a shop selling marijuana opens (or closes), there's a direct impact on housing and rental prices in the surrounding area, according to a pair of recent studies.
Housing prices for new homes increase by 7.7 percent on average if they're located within a quarter mile of a new dispensary.
A study published in the journal Contemporary Economic Policy evaluated how the price of new homes in Denver, Colorado, changes when a cannabis dispensary opens up nearby. Researchers compared the prices of homes before and after a dispensary opened within .25 miles, .25-.5 miles and .5-.75 miles.
When new dispensaries opened within .25 miles, housing prices jumped 7.7 percent on average. There was still a 4.7 percent increase for homes located within .5 miles, but the effect "disappears entirely" for houses that are further than .5 miles from a new dispensary. The researchers also found that the effect was slightly more pronounced if the dispensary was the first to the area.
"Our results suggest that despite potential costs, legalization is capitalized as a net benefit in housing prices," the researchers wrote.
Interestingly, new dispensaries seem to have about the same impact on housing prices as new grocery stores, the study found. But the "mechanisms through which grocery stores affect housing prices are more obvious than dispensaries."
"If public sentiment surrounding marijuana is positive, homebuyers may also prefer to select into neighborhoods with more dispensaries for convenience. Ultimately however, our data do not allow us to directly determine the underlying mechanisms driving this result, so these potential explanations should be considered speculative."
Losing a marijuana coffeeshop causes a three percent decrease in Airbnb rental prices.
Amsterdam's famous cannabis coffeeshops are known tourist attractions, but what happens when one shuts down? For his master's dissertation, doctoral student Igor Goncalves Koehne de Castro identified at least one collateral effect: Rental costs on Airbnb drop by about three percent on average if the closure was within 250 meters of the lodging.
If the coffeeshop was further than 250 meters, rental prices didn't change significantly.
There were plenty of examples for de Castro to study, which spanned from 2014 to 2017, because several coffeeshops have closed in response to new laws in recent years, including one in Amsterdam that prohibits the shops from operating within 250 meters of a school.
After controlling for other possible factors, de Castro developed a series of models based on Airbnb data on rental prices over time and their proximity to recently closed coffeeshops. The study revealed that these shops "present a positive impact" on rental prices for lodgings close to the shops—presumably because people who rent through Airbnb are "tourists" who are "sensitive to distances."
"The findings of this study suggest that, for the city of Amsterdam, the de facto legalization of cannabis actually has a positive externality," de Castro wrote. "This result puts new evidence to the debate of drug laws and policies, a matter that still lacks data and research."
Marijuana Dispensaries Reduce Local Opioid Overdose Rates, Study Finds
Photo courtesy of WeedPornDaily.