Arkansas Police Demand Marijuana Legalization Campaign Stop Airing Ad About Revenue Funding Cops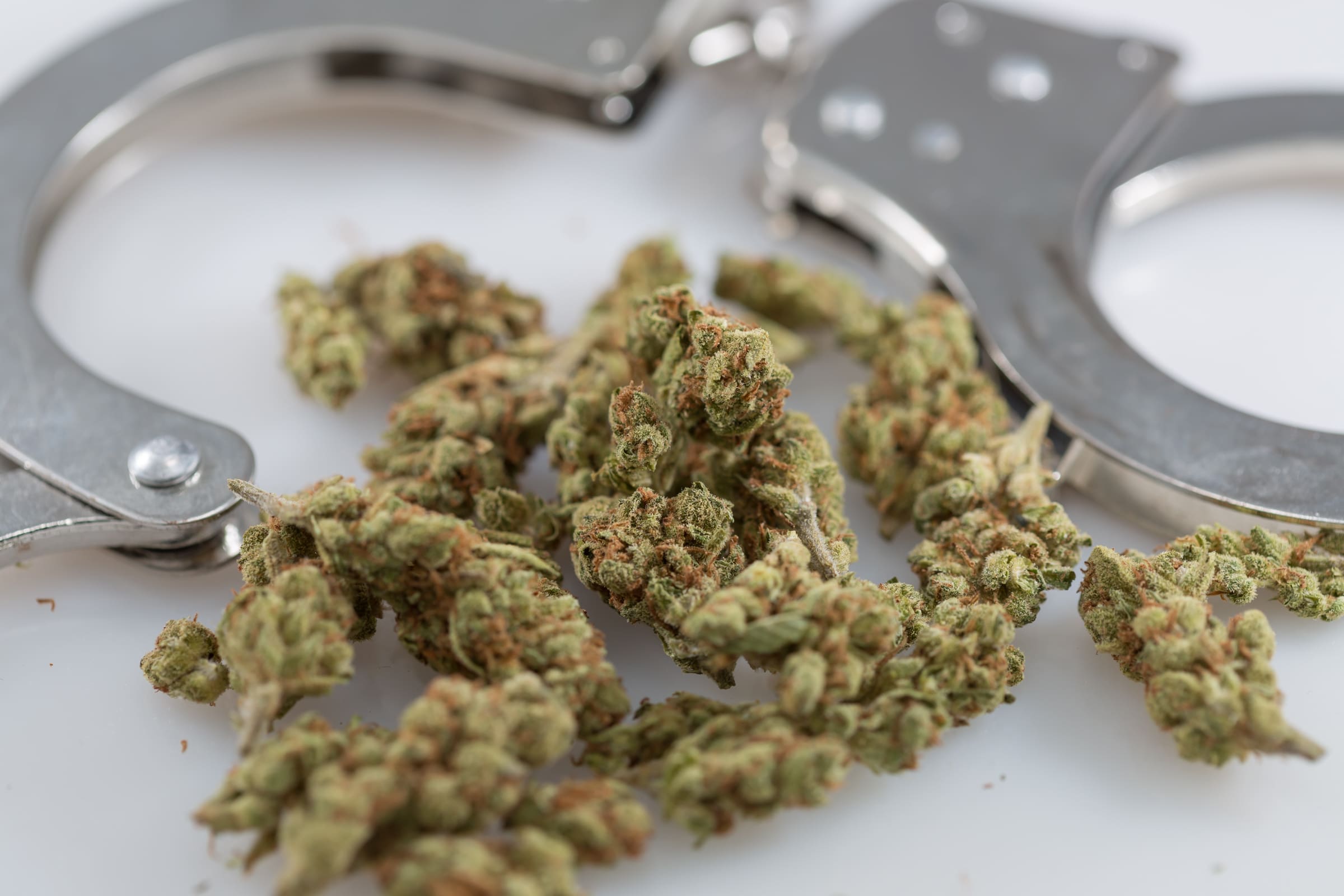 "The Department has received inquiries as to why it is supporting this constitutional amendment when, in fact, it is not."
By Hunter Field, Arkansas Advocate
The City of Little Rock last week sent a cease-and-desist letter to the group sponsoring Arkansas's recreational marijuana ballot initiative demanding the group take down an ad the city said depicted Little Rock police officers.
Responsible Growth Arkansas in a response Friday declined to remove the ad and disagreed that it contained any insignia or logo that identified the Little Rock Police Department.
The medical marijuana industry-backed group has been running television ads to support the campaign to pass Issue 4 on November 8. It has also posted an ad on the homepage of its website.
"Unfortunately, at least one of the advertisements has portions which show Little Rock police officers," City Attorney Tom Carpenter wrote. "Neither the City, nor the Little Rock Police Department has endorsed this effort. The film footage being used is from training films that were created to attract persons to join the police force. The Department has received inquiries as to why it is supporting this constitutional amendment when, in fact, it is not."
The ad includes footage of a police vehicle and several shots of police officers, but it is difficult to tell what agency they represent.
Responsible Growth emphasized its support for law enforcement, but it declined to remove the ad, saying it did not imply an endorsement from LRPD.
"As for the ad in question, we have reviewed it and do not see any insignia, logo or other identification of the Little Rock Police Department—or any other law enforcement agency, for that matter," attorney Erika Gee wrote. "Moreover, the video used in creation of the advertisement was taken from public sources which presented no claim that the video is protected from public use. As such, we see no legal basis for the demand that RGA cease and desist from further use of this video."
Responsible Growth has portrayed its proposal as pro-police. The amendment's primary purpose is to legalize cannabis for adult use, but it would also direct a portion of the tax revenue to law enforcement.
Carpenter didn't immediately respond to a question Wednesday morning about whether the city would take further legal action.
This story was first published by Arkansas Advocate.
Colorado Officials Celebrate 10-Year Marijuana Legalization Anniversary, Including Politicians Who Initially Campaigned Against It