Applying The Lessons Of Legal Cannabis To Psychedelics Decriminalization (Op-Ed)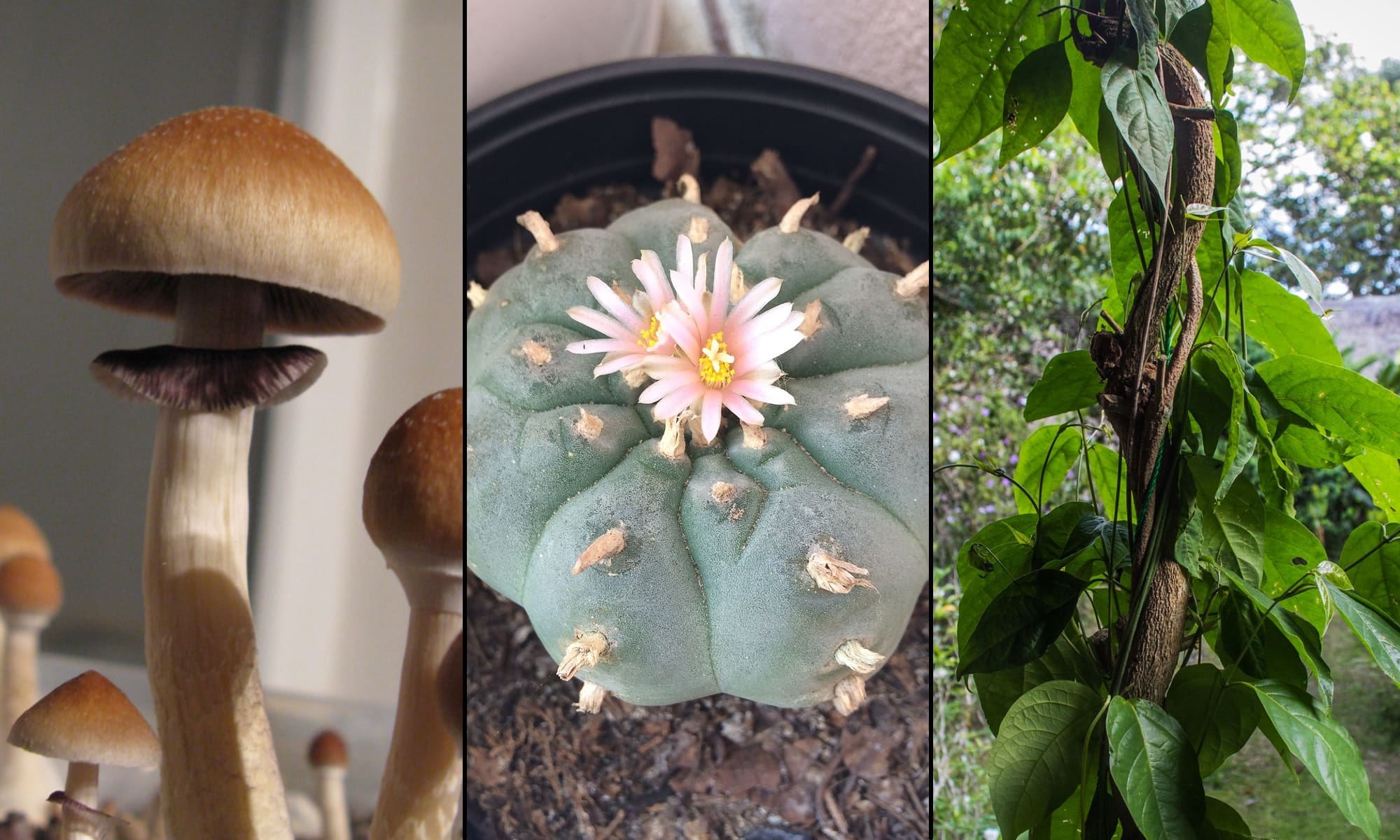 "If the common person has the ability to grow and use their own healing plants, and share with friends, they can forever hold the corporate interests accountable."
By Carlos Plazola, Decriminalize Nature
We're getting decriminalization and legalization of our sacred plant allies all wrong. I was part of the process that screwed up our relationship with cannabis. And these are my lessons I carry to a new movement called Decriminalize Nature, born in Oakland and now spreading across the country in over 100 cities and 30 states.
In 2010, I sat at a meeting in Richmond, California lobbying the City Council to allow dispensaries to become permitted. My team presented a complex rubric of regulations they could place on the dispensaries to ensure the world would stay safe, and we seduced them with the staggering tax windfalls they'd receive once the dispensaries were fully operational. It helped that the unregulated mortgage derivate industry had just sucked trillions of dollars out of the economy, causing de-industrialized towns like Richmond to hemorrhage from their dwindling budgets. We brought to them smoke and mirrors, complex regulations and greed. And they ate it up.
I was part of a large group of second wave organizers following early-in pioneers who, for the love of the plant, sought to decriminalize cannabis for medical healing purposes throughout the 80s and 90s. Where their version of the story focused on the healing power of cannabis, the assistance it provided to heal trauma and all the medical benefits, our version of the story in the mid-2000s focused on the power of cannabis to create taxes, to create wealth, to heal the budgets of cities and make communities rich. In other words, the full-blown commodification narrative was set loose.
But, to be fair, the war on cannabis was stupid to begin with. We all knew it, and the fear held by officials at all levels of government was dumbfounding. All anyone had to do to understand that the hype behind Reefer Madness and the dangers of weed was nonsense was to do a news search on the history of cannabis and read a few news articles and scientific studies. Two hours on a computer googling "why did cannabis get on Schedule I?" would have shown that available scientific research showed marijuana should NOT have been on Schedule I. But elected officials live in fear. It's almost a prerequisite to re-election. Always looking over the shoulder at the next up-start poised to take their seat. "Can't make a stupid decision that will wreck my career."
But here we found ourselves on familiar terrain. How do you overcome the innate fear of elected officials who refuse to look at things rationally and prefer to "do more studies!" or employ the standard delay tactic of "send it to committee," instead of righting Nixon's wrongs? I'd spent eight years in government, as a congressional aide and council chief of staff, and I understood that fear and paranoia was just part of the game. So, it seemed logical to fight fire with fire. The ends justify the means, don't they? (It turns out they don't.) How do you get over an irrational fear of a decision maker? Desire. Offer them something they can't refuse. So, we did. And in the process, we destroyed our relationship to cannabis.
From this strategy of appeasing politician's fear were born the three horsemen of the apocalypse on healing plants. The three horsemen emerged as Scarcity, Complexity and Greed. Together they are destroying the sacred relationship between humans and cannabis, and are poised to destroy our relationship to entheogenic plants and fungi—if we, as advocates, repeat our mistakes.
Horseman #1: Scarcity
"But weed will be everywhere and everyone will be smoking it, children will die from it, cars will drive off bridges because of it and hell will break loose! How will you prevent this?!" sang the chorus of anxious elected officials. Now, at this moment, we should have all united as advocates and stood strong and calmed them down, like a mother calms a terrified child and says, "show me where the monster is." And we should have shown them that there are no monsters in the closet. "It was all Nixon's hype. And since progressive elected officials all hate Nixon so much, join us in righting his wrong against our natural world and our consciousness."
It could have been so beautiful. We could have forced the conversation toward the truths about this beautiful plant that has co-evolved with humans and provided so much healing over the eons but, instead, we took the bait and we did something very stupid. We said, "OK, we'll limit the number of plants that individuals are allowed to grow." The intention was good (to allay their fear) but the logic was flawed. By limiting the amount someone can grow, we sent the message that cannabis is dangerous and we created scarcity, especially for those who most needed it to heal.
Horseman #2: Complexity
"Any intelligent fool can make things bigger and more complex. It takes a touch of genius, and a lot of courage to move in the opposite direction." Einstein was right. As it pertains to cannabis, we wanted to allay the fears of the elected officials, so we offered them complex regulatory frameworks, and they ran with it.
In the early 2000's, the herd began its stampede toward greater and greater regulatory complexity, and hasn't stopped since. Everyone had to put their fingerprints on the regulations. By the time the California state cannabis regulations were completed and published in January 2019, only a few well-paid lawyers understood what the hell was going on, and most of them were faking it. Their $500 hourly billing rate wasn't really all that attainable for that black or brown person in East or West Oakland who'd been cultivating the sacred plant for 20 years as their livelihood, did time in the 80s for having a baggy of weed in their car and would eventually get pushed out of the industry because of the cost of complexity.
Again, the intentions were good, but we were reacting to fear. How do we keep babies from going up in flames? Create new regulations. And while the stampede was running full-speed ahead toward Complexity Cliff, it seemed no one had the fortitude to just raise their hand and say, "uh, guys, gals, we have all these pre-existing regulations that have been working perfectly fine for well, about a hundred years or more. Why don't we just apply these regs to cannabis, like we do to herbs, or tomatoes, or oranges, or Heinz Ketchup, or Newman's Own lemonade?"
The initial reaction would have been predictable. "What?! Don't you understand this plant is the devil's weed! We must contain this THC/CBD Beast and tame it so it doesn't destroy civilization!" But, over time, had we held to our message long enough, we could have convinced the decision-makers that "nope, cannabis is a loving and friendly plant that heals. You don't have to treat it with disrespect. Just treat it like any other plant and relax." The winners would have been everyone except lawyers and lobbyists. But alas, here we are. Weekly conference calls to make sure we're meeting the most recent iteration of a regulatory requirement. A growing underground market of people telling the state to piss off. A bunch of angry advocates who helped create this complexity demanding justice. And the few true believers watching their mission of bringing the healing effects of cannabis to those in need become harder and harder.
Horseman #3: Greed
Create Scarcity. Check.
Create Complexity. Check.
OK, perfect. Launch Venture Capital! The final wave of total annihilation of our sacred relationship to cannabis.
To be fair, this was not some grand master plan by venture capitalists. I've been watching the cannabis industry take a big giant crap since 2000. Watching it all unfold. Paying my own heavy price for participating in this fool's game of defilement. Venture capital wasn't sitting on the sidelines waiting for their dastardly plan to finally unfold so they could rush in and collect their winnings. This is just how things work when we legislate from fear. It's an inevitability.
Ruthless capitalism was created in response to fear hundreds of years ago. It feeds off fear and all the fear-based responses that emerge—well, like hoarding, for example. So, it was natural that the process we began in the early 2000s that started from a place of pandering to the fear of decision-makers would eventually end in the ultra-competitive world of venture capital. We did it. We came from love. We reacted to fear. We justified it by thinking the ends justified the means. And we set it down the road of destruction, so now the weed advocates hold conferences asking, "Where did cannabis go wrong?" and lamenting the lack of people of color in the industry, while down the road the capitalists hold conferences with panel titles such as, "Desktop and Mobile Technologies: CRM, POS, Blockchain, Digital Payment—what's Hot and Needs to Disrupt?" in a room filled with primarily white entrepreneurs.
We did this. But we can learn from this to make sure we don't destroy our relationship with our plant allies of the entheogenic type. Cannabis was the sacrificial lamb to the altar of human frailty. But here is our opportunity to get it right with our plant and fungal allies that lovingly heal our consciousness—ayahuasca, sacred mushrooms, ibogaine, mescaline cacti and the like, because if we fuck this one up, once knowledge, what forgiveness? None. Game over.
To Decriminalize Nature
Think about this for a moment. To Decriminalize Nature. Nature. Us. We're Nature. We're of Nature. Nature is Us. How did it come to pass that we would even need to create a movement that in essence says, "Decriminalize Us"? We, as humans, have become so embedded in fear that the absurd concept of criminalizing nature now actually makes sense to many people in the world. The logic is simple in their minds: "We must stop people from doing stupid things to themselves, and we can do this by declaring it illegal! And now, let's throw them in prison for using these substances to protect them from themselves. There. Sit in a cage so you don't harm yourself."
That we have to explain this to elected officials can, at times, be maddening. Often the response is, "Do more studies! Send it to Committee!" Fear-based responses. But we must stay the course, be patient, build a movement and hold to our message this time, and our message is simple:
Build Abundance, Not Scarcity:
Any initiatives that seek to legalize, regulate or end the war on drugs must first, or simultaneously, decriminalize our relationship with natural healing plants without limits on growing, gathering or gifting of entheogenic plants for non-commodified uses. We must treat these plants as we would treat tomatoes, oranges or everyday garden herbs. By enabling anyone to grow as much as they want for non-commodified uses, we even the playing-field for the inevitable commodification down the road. If the common person has the ability to grow and use their own healing plants, and share with friends, they can forever hold the corporate interests accountable. They will retain the ultimate leverage of the freedom to home-grow if the products of corporations become unattractive or undesirable, or if they simply prefer to grow their own and not rely on corporate products—just like with oranges or tomatoes.
Don't Reinvent The Regulatory Wheel:
Like oranges or tomatoes, it is likely that commodified products from healing plants and fungi will emerge. But we don't need to create complexity where the only winners are lawyers and lobbyists. Keep it simple. Use pre-existing regulatory frameworks that work just fine.
Transform Capitalism:
Ok. This is a tall order. And will likely take a couple of centuries for us to achieve, presuming we can get there as a species. It is also inevitable that this single-motive technology (capitalism) will eventually evolve to encompass other values, such as compassion, ecological protections and empathy. But, until then, we will all have to work together to push full decriminalization without caps on amounts as a balancing force, keep regulations simple and work together to encourage any for profit venture capitalist or corporation to approach nature with reverence.
This next great frontier of humanity is not out there in space, on Mars or on some new undiscovered continent. The next great frontier of humanity is inward. It involves conquering our fears; the fears that have us treating ourselves, each other and nature with disdain, allowing the emergence of destructive policies and practices that hurt only us. The next move is to decriminalize our relationship with nature which, when we finally wake, we'll understand was really about decriminalizing our own relationship with ourselves and letting go of fear.
Carlos Plazola is the chair of the board of Decriminalize Nature. He formerly worked as a lobbyist in the cannabis industry from 2008 to 2012 and as chief of staff to the Oakland City Council president from 2000 to 2006.
Nearly 100 Cities Are Considering Decriminalizing Psychedelics, Map Shows
Photo elements courtesy of carlosemmaskype and Apollo.
GOP Senator Presses Treasury Secretary On Tax Credits For Marijuana Businesses
A Republican senator recently pressed the head of the Treasury Department on whether marijuana businesses qualify for a federal tax benefit.
During a Senate Finance Committee hearing on Wednesday, Treasury Secretary Steven Mnuchin was asked about the "opportunity zone" tax credit, which is meant to encourage investments in "distressed," low-income communities through benefits such as deferrals on capital gains taxes.
Sen. James Lankford (R-OK), whose state's voters approved a medical marijuana ballot measure in 2018, told Mnuchin that businesses that derive more than five percent of their profits from things like alcohol sales are ineligible for the tax credit, but there's "not a definition dealing with cannabis businesses."
"Are they within that five percent amount or are they not at all because there's a federal prohibition on cannabis sales?" the senator asked.
"I'm going to have to get back to you on the specifics," Mnuchin replied.
"That'd be helpful to get clarity because there are cannabis businesses across the country that, if they fall in opportunity zones, they'll need clarification on that," Lankford said. "When you and I have spoken about it before—it's difficult to give a federal tax benefit to something that's against federal law."
Lankford, who opposes legalization and appeared in a TV ad against his state's medical cannabis ballot measure, has raised this issue with the Treasury secretary during at least two prior hearings. When he questioned whether cannabis businesses qualify for the program last year, he clarified that he personally does not believe they should.
While Mnuchin's department has yet to issue guidance on the issue, he said in response to the earlier questioning that his understanding is that "it is not the intent of the opportunity zones that if there is this conflict [between state and federal marijuana laws] that has not been cleared that, for now, we should not have those businesses in the opportunity zones."
Mnuchin has also been vocal about the need for Congress to address the lack of financial resources available to state-legal marijuana businesses. Because so many of these companies are forced to operate on a largely cash-only basis, he said the Internal Revenue Service has had to build "cash rooms" to store their tax deposits.
"There is not a Treasury solution to this. There is not a regulator solution to this," he said during one hearing. "If this is something that Congress wants to look at on a bipartisan basis, I'd encourage you to do this. This is something where there is a conflict between federal and state law that we and the regulators have no way of dealing with."
Last week's Finance Committee hearing was centered around President Trump's Fiscal Year 2021 budget request, which separately includes a provision calling for the elimination of an appropriations rider that prohibits the Justice Department from using its fund to interfere in the implementation of medical cannabis laws as well as a continued block on Washington, D.C. spending its own local tax dollars to legalize marijuana sales.
American Bar Association Wants Protections For Marijuana Banking And Lawyers Working With Cannabis Clients
Photo courtesy of C-SPAN.
American Bar Association Wants Protections For Marijuana Banking And Lawyers Working With Cannabis Clients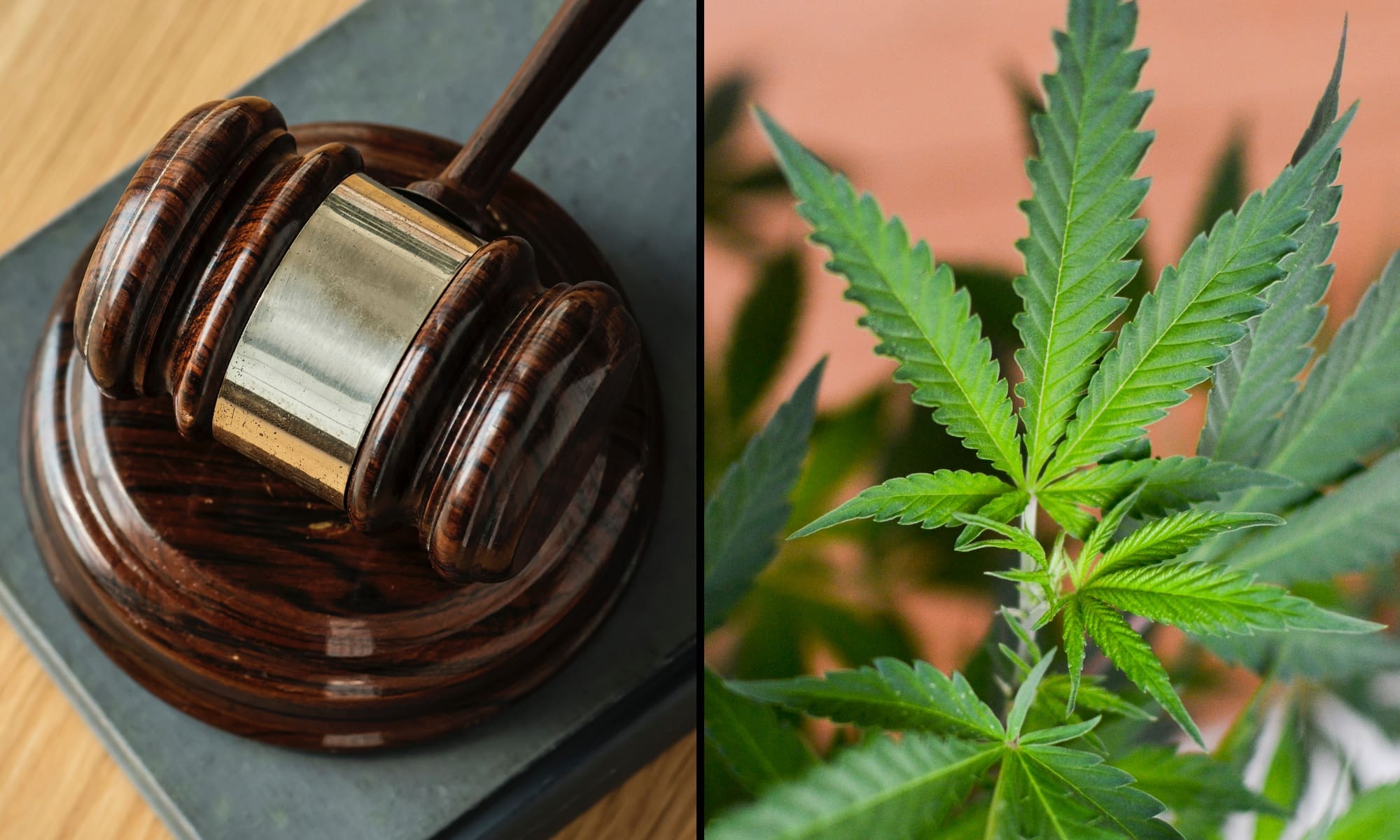 The American Bar Association (ABA) approved two marijuana-related resolutions during its midyear meeting on Monday.
The group's House of Delegates voted in favor of proposals endorsing pending federal legislation to protect banks that service cannabis businesses and calling for a clarification of rules to ensure that lawyers will not be penalized for representing clients in cases concerning state-legal marijuana activity.
Under the banking resolution, ABA "urges Congress to enact legislation to clarify and ensure that it shall not constitute a federal crime for banking and financial institutions to provide services to businesses and individuals, including attorneys, who receive compensation from the sale of state-legalized cannabis or who provide services to cannabis-related legitimate business acting in accordance with state, territorial, and tribal laws."
HOD Res 103D: Adopted. Urges enactment of laws to ensure that it shall not constitute a federal crime for banks and financial institutions to provide cannabis-related services. #ABAMidyear

— American Bar Association (@ABAesq) February 17, 2020
ABA added that "such legislation should clarify that the proceeds from a transaction involving activities of a legitimate cannabis-related business or service provider shall not be considered proceeds from an unlawful activity solely because the transaction involves proceeds from a legitimate cannabis-related business or service provider, or because the transaction involves proceeds from legitimate cannabis-related activities."
A bill that would accomplish this goal was approved by the House of Representatives last year, but it's currently stalled in the Senate, where it awaits action in the Banking Committee. That panel's chair, Sen. Mike Crapo (R-ID) is under pressure from industry stakeholders to advance the legislation, but he's also heard from anti-legalization lawmakers who've thanked him for delaying the bill.
"Passage of the [Secure and Fair Enforcement] Banking Act or similar legislation will provide security for lawyers and firms acting to advise companies in the industry against having their accounts closed or deposits seized," a report attached to the ABA resolution states. "This will also foster the rule of law by ensuring that those working in the state-legalized legitimate cannabis industry can seek counsel and help prevent money laundering and other crimes associated with off-the-books cash transactions."
"Currently, the threat of criminal prosecution prevents most depository institutions from banking clients, including lawyers, who are in the stream of commerce of state-legalized marijuana. This Resolution is necessary to clarify that such provision of legal and other services in compliance with state law should not constitute unlawful activity pursuant to federal law."
The second marijuana-related resolution ABA adopted on Monday asks Congress to allow attorneys to serve clients in cannabis cases without facing federal punishment.
Text of the measure states that the association "urges Congress to enact legislation to clarify and explicitly ensure that it does not constitute a violation of federal law for lawyers, acting in accord with state, territorial, and tribal ethical rules on lawyers' professional conduct, to provide legal advice and services to clients regarding matters involving marijuana-related activities that are in compliance with state, territorial, and tribal law."
HOD Res 103B: Adopted as revised. Urges enactment of laws to ensure lawyers can provide legal advice and services for clients' legal marijuana-related activities. #ABAMidyear

— American Bar Association (@ABAesq) February 17, 2020
Such a change would provide needed clarity for lawyers as more states legalize cannabis for adult use. ABA's own rules of conduct have been a source of conflict for attorneys, as it stipulates that they "shall not counsel a client to engage, or assist a client, in conduct that the lawyer knows is criminal or fraudulent." Federal law continues to regard marijuana as an illegal, strictly controlled substance.
An ABA report released last year made the case that there's flexibility within that rule, however, as "it is unreasonable to prohibit a lawyer from providing advice and counsel to clients and to assist clients regarding activities permitted by relevant state or local law, including laws that allow the production, distribution, sale, and use of marijuana for medical or recreational purposes so long as the lawyer also advises the client that some such activities may violate existing federal law."
A new report attached to the resolution states that "statutory guidance is needed that explicitly ensures that attorneys who adhere to their state ethics rules do not risk federal criminal prosecution simply for providing legal counsel to clients operating marijuana businesses in compliance with their state law."
"This Resolution accomplishes this elegantly by harmonizing federal criminal liability with States' ethical rules regarding the provision of advice and legal services relating to marijuana business. If a state has legalized some form of marijuana activity and explicitly permitted lawyers to provide advice and legal services relating to such state-authorized marijuana activity, such provision of advice and legal services shall not be unlawful under the Controlled Substances Act or any other federal law."
Last year, ABA adopted another cannabis resolution—arguing that states should be allowed to set their own marijuana policies.
Border Patrol Union Head Admits Legalizing Marijuana Forces Cartels Out Of The Market
Photo elements courtesy of rawpixel and Philip Steffan.
Border Patrol Union Head Admits Legalizing Marijuana Forces Cartels Out Of The Market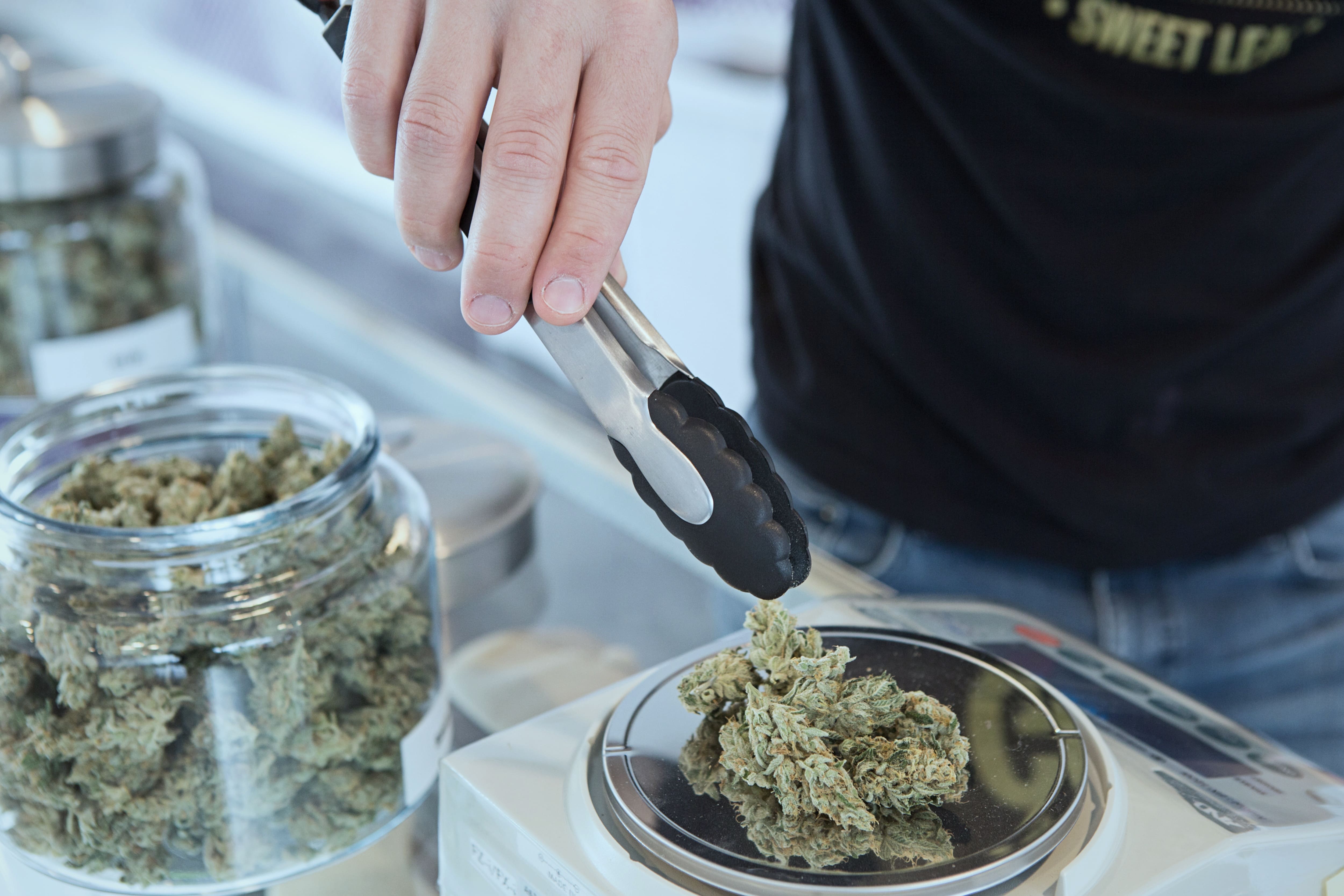 The head of the labor union that represents U.S. Border Patrol agents acknowledged on Friday that states that legalize marijuana are disrupting cartel activity.
While National Border Patrol Council President Brandon Judd was attempting to downplay the impact of legalization, he seemed to inadvertently make a case for the regulation all illicit drugs by arguing that cartels move away from smuggling cannabis and on to other substances when states legalize.
Judd made the remarks during an appearance on C-SPAN's Washington Journal, where a caller said that "the states that have legalized marijuana have done more damage to the cartels than the [Drug Enforcement Administration] could ever think about doing."
"As far as drugs go, all we do is we enforce the laws. We don't determine what those laws are," Judd, who is scheduled to meet with President Trump on Friday, replied. "If Congress determines that marijuana is going to be legal, then we're not going to seize marijuana."
"But what I will tell you is when he points out that certain states have legalized marijuana, all the cartels do is they just transition to another drug that creates more profit," he said. "Even if you legalize marijuana, it doesn't mean that drugs are going to stop. They're just going to go and start smuggling the opioids, the fentanyl."
One potential solution that Judd didn't raise would be to legalize those other drugs to continue to remove the profit motive for cartels. Former presidential candidate Andrew Yang made a similar argument in December.
Federal data on Border Patrol drug seizures seems to substantiate the idea that cannabis legalization at the state level has reduced demand for the product from the illicit market. According to a 2018 report from the Cato Institute, these substantial declines are attributable to state-level cannabis reform efforts, which "has significantly undercut marijuana smuggling."
Additionally, legalization seems to be helping to reduce federal marijuana trafficking prosecutions, with reports showing decreases of such cases year over year since states regulated markets have come online.
In his annual report last year, Supreme Court Chief Justice John Roberts also noted reduced federal marijuana prosecutions—another indication that the market for illegally sourced marijuana is drying up as more adults consumers are able to buy the product in legal stores.
Top Mexican Senator Says Marijuana Legalization Bill Will Be Approved This Month