Why Marijuana Consumers Have Smaller Waistlines Than Non-Users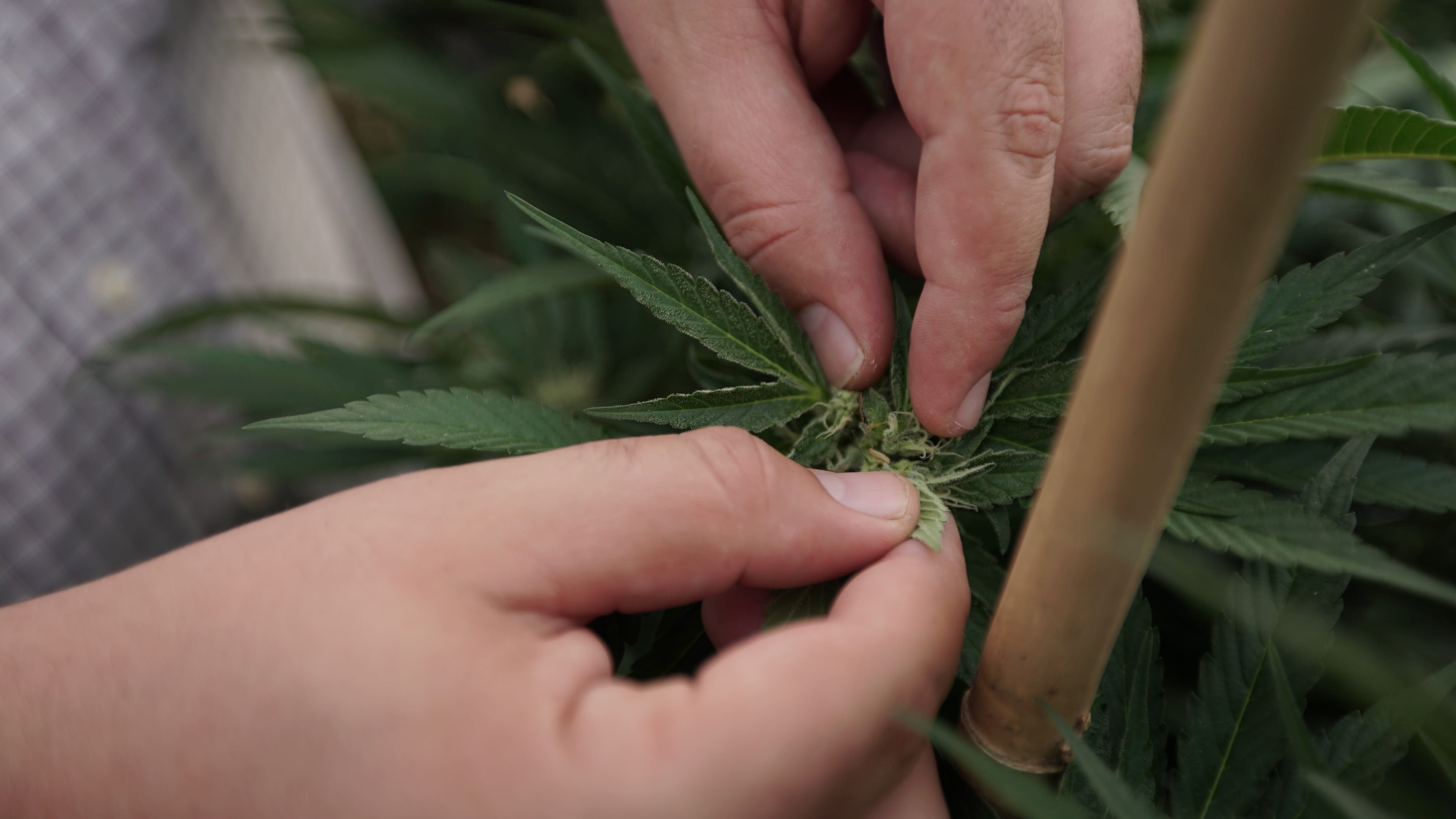 It's a well-established fact that marijuana causes users to experience acute hunger—a phenomenon known as the munchies. But curiously, research also has found that the average cannabis consumer actually has a slimmer waistline compared to non-users.
For a while, that stereotype-defying finding has left researchers scratching their heads. Thankfully, a new study out of Indiana University, which is pending publication, offers a compelling, theoretical explanation.
Before we get into the specifics of the study, some background: humans have endocannabinoid systems that are responsible for things like regulating sleep, appetite, stress and metabolism. Ingredients in marijuana like THC and other cannabinoids are known to stimulate receptors in the endocannabinoid system, which can produce a wide range of physiological effects.
OK, but how does this explain why cannabis users are generally slimmer than non-users?
Well, the researchers started with a simple observation. Western diets—exceptionally high in carbs and sugar—are associated with a series of chronic health conditions such as obesity. One commonality among people who suffer from these conditions is that they have a higher ratio of omega-6 to omega-3 fatty acids in the body.
There is "abundant evidence" that this increased ratio of omega fats causes overstimulation of a main cannabinoid receptor, which "leads to metabolic syndrome, contributing to chronic diseases," the study authors wrote.
People who are able to reduce their level of this specific cannabinoid receptor (CB1R) often experience weight loss. There are different ways to achieve this effect, but one possibility identified in earlier research is the introduction of cannabis into the equation. Marijuana causes a downregulation of CB1R, a receptor that "plays a major role in assimilation, storage and conservation of energy."
In layman's terms, this means that while consuming cannabis certainly heightens hunger among users in the short-term, it also helps people properly manage that food after it's entered the body. Even four months after you stop using cannabis, that effect is still present. Therefore, the researchers concluded, the impact of cannabis use on the CB1R receptor "more than offsets the short-term increase in energy stores that follow" a case of the munchies.
Again, however, this is a theoretical explanation based on existing research about the endocannabinoid system, marijuana and metabolism. As the researchers emphasized in their conclusion, the study raises many questions, including:
"How many other conditions respond in opposite directions during acute and long-term exposures to Cannabis? How does this paradox impact therapeutic uses of Cannabis? Do the long-term effects of Cannabis use arising from downregulation of CB1R exacerbate the underlying condition that drove patients to therapeutic use of Cannabis in the first place? For example, if a patient uses Cannabis for anxiety, will the resulting downregulation of CB1R result in increased anxiety between therapeutic doses? How does dosage influence this relationship? Is CB2R also downregulated during Cannabis use, and if so, what are the implications for treatment of CB2R-related conditions with Cannabis?"
For the time being, we'll have to wait on those answers. But if you were perplexed by headlines and social media posts about marijuana consumer being skinner than their non-using counterparts, this study may well serve as an important piece of the puzzle.
Legalizing Drugs Would Boost US Budgets By $100 Billion, Harvard Researcher Concludes
Scientists Discover You Can Use Espresso Machines To Make Marijuana Extracts
A lot of time and money goes into marijuana research. But what if I told you that you could take a nug of weed, place it in an espresso machine and extract cannabis ingredients in under one minute?
OK, that's an oversimplified description. Still, it's more or less what a team of researchers was able to accomplish in a recent experiment detailed in a manuscript due to be published in The International Journal of Pure and Applied Analytical Chemistry.
The team wanted to test whether espresso-based extraction—a novel and relatively inexpensive analytic method, raved about in scientific literature—could be applied to marijuana. And it turns out that it can!
You don't need a fancy, $2,000 setup, either. For the experiment, the researchers used a Nespresso Essenza Manual XN2003 machine, which goes for about $300 on eBay. (It's not currently available on Amazon, though—possibly because they've all been snatched up by the chemist community).
"The use of hard cap espresso machines has been recently proposed for analytical extractions due to its easy use, speed, availability and low price, providing efficient extraction of organic compounds from solid samples in few seconds," the researchers wrote.
Seized cannabis provided by Unidad de Inspección de Farmacia y Control de Drogas del Área de Sanidad in Valencia, Spain, was inserted into the filter after a thorough cleaning. The hard cap espresso machine was used to extract three main ingredients from the plant (THC, CBD and CBN).
Then the results of those extracts were cross-referenced with extractions of the same sample using three different, more traditional methods: Ultrasound-assisted extraction, gaschromatography-mass spectrometry and ion mobility spectrometry (IMS).
And consistent with results from non-marijuana-related studies, the extraction method seemed to work—in under one minute.
"It has been evidenced that the developed method for the major cannabinoids extraction is a really encouraging example of the wide range of possibilities that a conventional and low cost hard cap espresso assisted extraction could offer in analytical laboratories," according to the study.
"The quantitative extraction of THC, CBD and CBN from buds, leaves and stems has been achieved in a single and fast extraction of 40 seconds."
The researchers noted that after using a rigorous multi-step cleaning method, the coffee machine has been "used in our laboratory during the last two and a half years without observing any damage or incident."
Workplace Deaths Drop After States Legalize Medical Marijuana
Photo courtesy of Max Pixel.
UN Launches First-Ever Full Review Of Marijuana's Status Under International Law
For the first time ever, the United Nations (UN) is launching an in-depth review of whether marijuana is properly classified under international drug treaties.
In a related development, the UN's World Health Organization (WHO) has announced that cannabidiol (CBD), a compound in marijuana that is increasingly used for medical purposes, does not warrant being controlled under the global agreements.
"The Committee recommended that preparations considered to be pure CBD should not be scheduled within the International Drug Control Conventions," WHO Director-General Tedros Adhanom Ghebreyesus wrote in a letter announcing the moves. "The Committee concluded that there is sufficient evidence to proceed to a Critical Review" of marijuana, hashish, cannabis extracts and THC.
That broader review is set for November, and follows the results of an initial pre-review conducted by WHO's Expert Committee on Drug Dependence (ECDD) in June.
"A pre-review is the first step of the ECDD's assessment process, where it is determined whether there is enough robust scientific information to proceed to the next step, called a critical review," an explanatory document accompanying the new letter reads. "This initial evaluation is also an opportunity to identify gaps in the available scientific data. A critical review is carried out when there is sufficient scientific evidence to allow the ECDD to make informed an recommendation that the substance be placed under international control, or if its level of control should be changed."
The reviews include analyses of the chemistry, pharmacology, toxicology, epidemiology and therapeutic use of the substances.
If the UN ultimately decides to change marijuana's status under international law, it would trigger a review on U.S. scheduling, according to provisions of the Controlled Substances Act.
"Thankfully the World Health Organization has accepted the challenge of evaluating the placement of cannabis in the 1962 Single Convention treaty," Michael Krawitz of Veterans for Medical Cannabis Access told Marijuana Moment. "Cannabis placement in the treaty was done in the absence of scientific evaluation and has provided the basis for a moral campaign against drugs by the USA for many decades. Since our work on medical access to cannabis has been based upon scientific inquiry we know that any rational assessment of the evidence leads the observer to understand cannabis indeed has proven medicinal value and, compared to other medicines, has profoundly fewer negative side effects."
Here's what the UN experts have determined so far:
"There are no case reports of abuse or dependence relating to the use of pure CBD. No public health problems have been associated with CBD use," an annex attached to Ghebreyesus's letter reads, noting that research has shown it to be effective in treating epilepsy. "CBD has been found to be generally well tolerated with a good safety profile."
"Cannabidiol (CBD) is not specifically listed in the schedules of the 1961, 1971 or 1988 United Nations International Drug Control Conventions… There is no evidence that CBD as a substance is liable to similar abuse and similar ill-effects as substances in the 1961 or 1971 Conventions such as cannabis or THC, respectively. The Committee recommended that preparations considered to be pure CBD should not be scheduled."
When it comes to whole-plant marijuana and resin, ECDD's pre-review found that while "adverse effects" are possible and that cannabis can cause physical dependence, its current categorization in international treaties "may not appear to be consistent with the criteria."
"Several countries permit the use of cannabis for the treatment of medical conditions such as back pain, sleep disorders, depression, post-injury pain, and multiple sclerosis," the document says. "The evidence presented to the Committee did not indicate that cannabis plant and cannabis resin were liable to produce ill-effects similar to these other substances that are in Schedule IV of the 1961 Convention on Narcotic Drugs. The inclusion of cannabis and cannabis resin in Schedule IV may not appear to be consistent with the criteria for Schedule IV."
"The Committee concluded that there is sufficient evidence to proceed to critical review of cannabis plant and cannabis resin at a future ECDD meeting and explore further the appropriateness of their current scheduling within the 1961 Convention."
With respect to extracts and tinctures of cannabis, the committee similarly identified health issues associated with consumption, but said "there is limited evidence of a withdrawal syndrome upon abrupt cessation."
The committee also looked at THC itself and isomers of THC, and recommended that both be subject to critical reviews in November.
Ghebreyesus's letter is addressed to UN Secretary-General Antonio Guterres, who will be the ultimate recipient of WHO's recommendations on cannabis and related extracts and compounds following the review.
Guterres was prime minister of Portugal when that nation decriminalized all drugs, a move he touted last year in an address to the UN's Commission on Narcotic Drugs. After the critical reviews are in, that body will vote on whether to alter cannabis's status under the international treaties.
Marijuana Moment Patreon supporters can see the full text of the new WHO letter on cannabis below:
Workplace Deaths Drop After States Legalize Medical Marijuana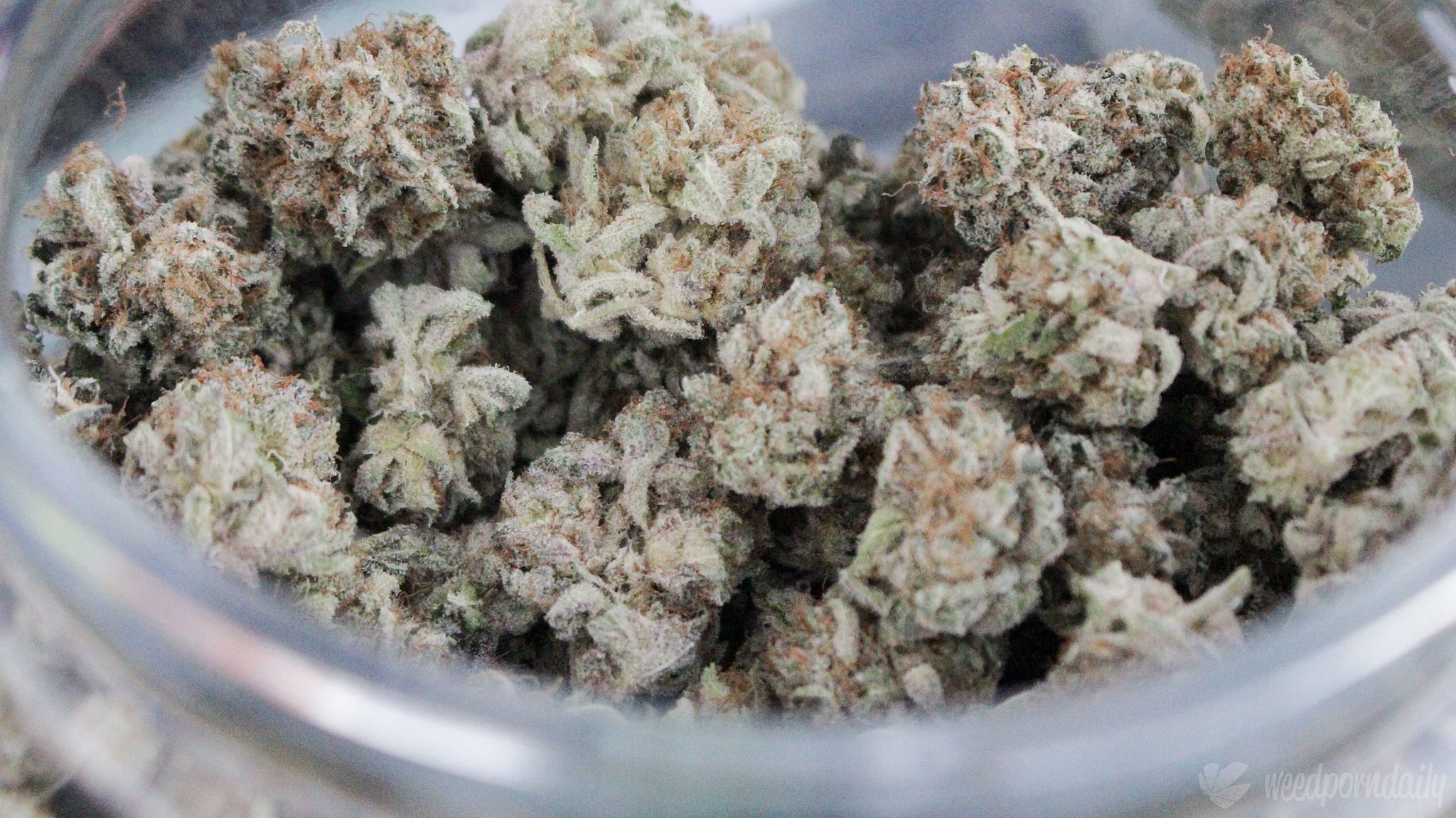 Workers appear to be safer in states that have legalized medical marijuana, according to a new study.
The research, scheduled to be published in the International Journal of Drug Policy in October, is the first of its kind to explore the relationship between medical cannabis laws and workplace fatalities.
Analyzing data from the Bureau of Labor Statistics from 1992 to 2015, a team of researchers found that workplace deaths declined by about 34 percent five years after a state legalized medical cannabis. The trend was most pronounced among workers between the ages of 25 and 44.
"The results provide evidence that legalizing medical marijuana improved workplace safety for workers aged 25–44."
Because no previous studies have specifically investigated the relationship between legal cannabis and workplace fatalities, the researchers said the results could have gone either way.
Would legalizing cannabis put more workers at risk given the "short-term effects of marijuana use on psychomotor performance and cognition," or might it lead to fewer workplace deaths in light of what we know about the use of cannabis as a substitute for alcohol and prescription drugs?
Theoretically, if people use marijuana as an alternative to alcohol or pharmaceuticals like opioid-based painkillers, the risk of impairment on the job could be lower, the researchers wrote.
And the data seems to back that up. Though the exact cause behind the trend warrants further research, one finding seems to substantiate the substitution theory: rates of workplace fatalities were lower in states that include pain as a qualifying condition for medical marijuana.
"Specifically, legalizing medical marijuana was associated with a 19.8 percent reduction in the expected number of workplace fatalities among workers aged 25–44 if pain was included as a qualifying condition; if pain was not included as a qualifying condition, the association between legalizing medical marijuana and workplace fatalities was not statistically significant."
The researchers also observed that states where collective cultivation of cannabis is permitted experienced fewer workplace fatalities, indicating that ease of access may play a role in mitigating these incidents.
How this study could impact public policy
As more states have pushed forward with efforts to legalize cannabis, a conversation has been brewing about employment rights in legal jurisdictions. Courts in numerous states with medical marijuana laws on the books have affirmed employers' right to terminate workers who test positive for marijuana metabolites, even if they're registered patients. A handful of states, including Arizona and Illinois, have gone the opposite direction, however, granting employment protections to medical cannabis patients.
More recently, drug reform advocates have been pushing for anti-discrimination policies that would protect marijuana consumers in the workplace. A bill introduced by Rep. Charlie Crist (D-FL) last month would ensure that federal workers wouldn't be penalized for using cannabis off-the-clock in a legal state, for example.
Part of the logic behind blanket bans on marijuana use is that it is an impairing substance that could jeopardize worker safety. Evidence to support that claim is lacking, and this new study offers a fresh perspective on the debate.
Congressman Pushes Federal Employment Protections For Marijuana Consumers
Photo courtesy of WeedPornDaily.