Alex Jones Says Secret Government Program Uses Psychedelics To Communicate With Aliens
Joe Rogan got conspiracy theorist Alex Jones on his podcast this week and, among other things, the pair talked about psychedelics and aliens. Buckle up, folks.
According to Jones, there's a deep state government program based in San Francisco through which rogue intelligence agents take massive doses of psychedelics like DMT and ayahuasca in order to engage in intergalactic diplomacy.
The InfoWars host claims to have spoken to hundreds of people in the military and Central Intelligence Agency about the clandestine operation.
Of course, Jones has also peddled a number of verifiably false claims like that crisis actors were behind the Sandy Hook school shooting and that high-profile Democrats participated in an underage sex trafficking operation run out of the basement of a pizzeria.
So keep that in mind as you read on…
Nonetheless, Jones claims "real research" and the testimony of his unnamed sources back up his claims about psychedelics and aliens.
In San Francisco, the "breakaway, rogue intelligence agencies" have an "alien base" where they are "literally communicating [with intergalactic beings] and they've got like astronaut-level people taking super hardcore levels of drugs and going into meetings with these things and making intergalactic deals," Jones said.
"I've known about this a long time and I just don't think people are ready for it."
Rogan played devil's advocate for a bit, noting that "everyone who's done a high dose of psychedelic drugs has had this experience" of meeting seemingly alien beings. 
"You have some kind of communication with something else," Rogan said. "The question is, is that something else insider your psyche or is there a chemical doorway inside the mind that opens up?"
Jones said the process of making an intergalactic connections goes "even deeper," too. In other cases, for more advanced psychonauts, "they turn your heart off for five minutes and they pump oxygen in your blood and you're in the meetings."
"You're in the meeting with freaking aliens," he said.
But what do they talk about during these meetings? Jones said "you get killed for this stuff," explaining why he couldn't reveal those details.
Jones clarified he hasn't personally used DMT or ayahuasca—"for obvious reasons"—but he does use cannabis. He smoked what Rogan very sarcastically described as "100 percent" tobacco later in the episode, which is likely the same blend of "very strong tobacco from Mexico" that the two smoked on an earlier episode.
That 2017 sesh ended up costing Jones, though, as his wife took him to court in a custody battle that he lost after her attorneys submitted the clip as evidence of illegal drug use. Jones claimed at the trial that he uses cannabis annually to test its potency, because, he believes, billionaire Democratic donor George Soros is behind a plot to increase THC concentrations in marijuana.
Jones made some outlandish claims on that 2017 episode, too—like that a former NASA official died under mysterious circumstances before he was able to disclose "the secret of NASA"—but Jones seemed especially high in the clouds during the new appearance.
Mike Tyson And Joe Rogan Swap Stories About Psychedelics And Marijuana
Photo courtesy of YouTube.
SXSW Wants You To Submit Marijuana Panel Ideas For 2020 Event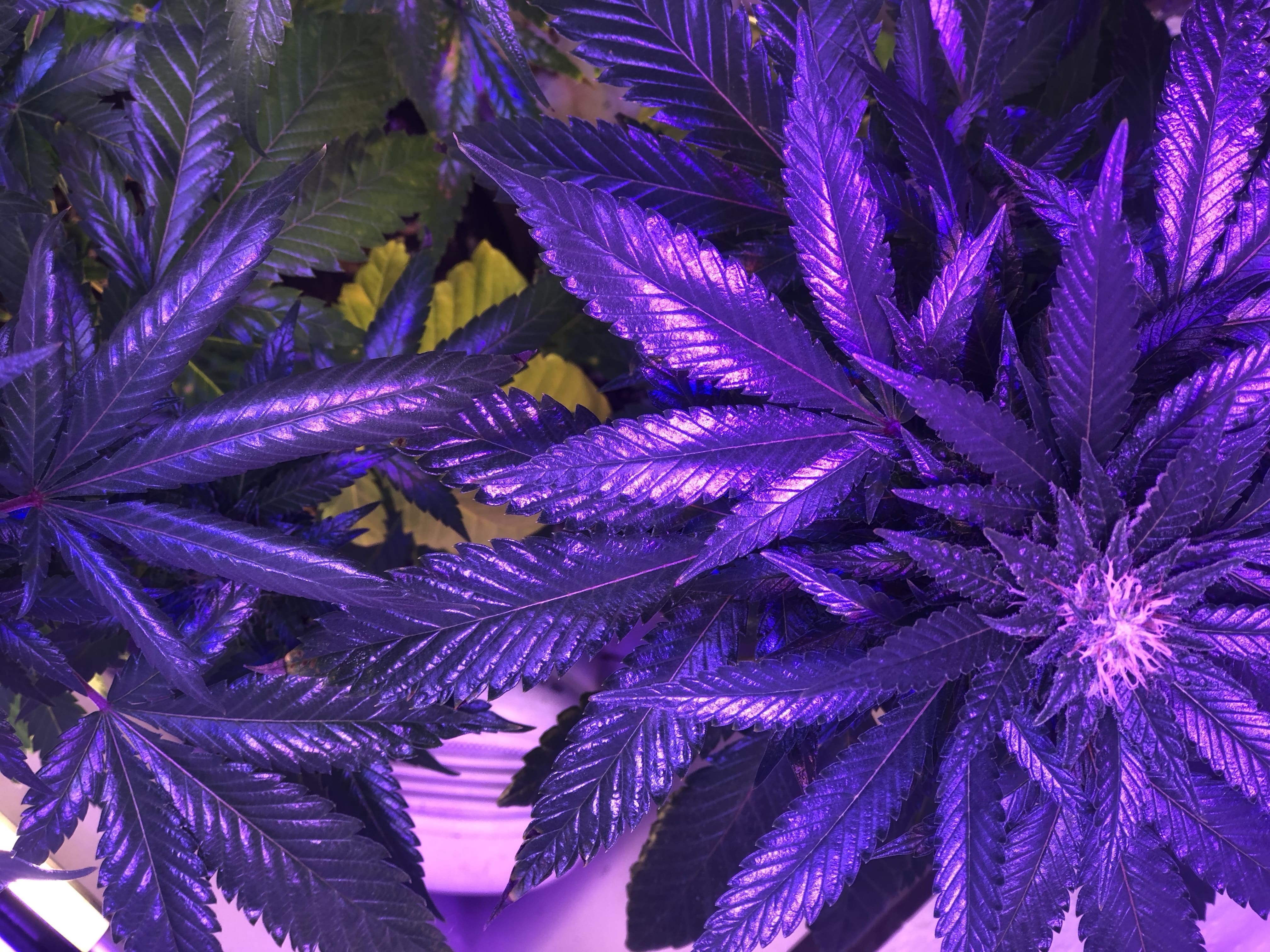 South by Southwest (SXSW) is soliciting ideas for marijuana-related panels to be featured at next year's festival.
The Austin-based conference—which celebrates music, film, art and innovation at annual events—promoted its "Cannabusiness Track" in a tweet on Friday.
The 2020 marijuana track will involve panels that explore the "technological, cultural, financial, legal and political ecosystems that are defining the cannabis-focused enterprises of both today and tomorrow," according to a description.
The Cannabusiness Track will discuss the technological, cultural, financial, legal, and political ecosystems that are defining the #cannabis enterprises of today and tomorrow.

Are you a part of the cannabis industry? Propose your session idea today!https://t.co/3ytdTAC2mw

— SXSW (@sxsw) July 12, 2019
It "presents insights for professionals experienced in this rapidly-evolving industry, as well as introductions for newcomers who are just starting to enter this space."
Have a concept for a panel that'd be a good fit for the program? There are only a few days left before Friday's deadline to submit ideas through SXSW's online tool. The festival will take place March 16-22, 2020.
Marijuana has become a mainstay at the Texas conference, with this year's SXSW showcasing more than 20 cannabis events—with panels covering everything from female entrepreneurship in the marijuana industry to the state of cannabis politics in the Lone Star state.
Social justice advocates protested a SXSW keynote speech delivered by former Republican House Speaker John Boehner, who declined to act on reform while serving as a congressional leader but has since joined the board of one of the world's largest cannabis companies.
The activists argued that legalization and restorative justice must go hand-in-hand, and Boehner represented a profit-driven "Big Marijuana" industry that's antithetical to that goal.
SXSW included an advisory on its new Cannabusiness Track submission page, noting that "cannabis and related laws vary."
"Programming in this track is designed to inform attendees about this fast-changing industry, and does not promote the use or sale of illegal drugs," SXSW wrote.
FDA Official To Keynote Major Hemp Industry Conference Next Month
Tom Hanks Denies Fake Quote Promoting CBD Company
Actor Tom Hanks wants you to know that he is not, in fact, feeling like a new person after using a CBD product from a California-based cannabis company.
In a tweet posted on Wednesday morning, Hanks denied a quote attributed to him that described advances in the CBD industry as "remarkable" and stating that he was "feeling like a new me" after using a cannabidiol product from a company called Cali Naturals.
FRAUD! INTERNET FAKE! Just so you know. Hanx. pic.twitter.com/UkZiLaVgDl

— Tom Hanks (@tomhanks) July 10, 2019
"FRAUD! INTERNET FAKE! Just so you know," the star of films such as Forrest Gump and Cast Away wrote, sharing a photo of the false quote.
For reasons that aren't entirely clear, Hanks has been featured in several dubious articles in recent years casting him as a champion of the non-intoxicating cannabis compound.
In another quote with questionable sourcing, Hanks reportedly said in 2017 that he was "fed up of taking various pills" and first tried using CBD to "soothe my anxiety."
"Immediately alleviated 90% of my pain" – Tom Hanks#CBD #CBDoil #Hemp #hempoil #organic #nongmo #healing #painrelief #anxiety #musclespasm #seizures #nausea #insomnia #PTSD #inflammation #depression #skincaretips pic.twitter.com/KADZl1iHCl

— The CBD Hub (@TheCBDhub) December 4, 2018
While it's not clear if the Cali Naturals cited in the new misattributed quote is the similarly named California Naturals CBD, a representative of that company told Marijuana Moment in an email that the development is part of a pattern they've experienced and that they did not know the origins of the Hanks hoax.
Someone "has been using our company name to falsely gain customers, maybe to scam them," Erin Janson said. "We have received many emails from unsuspecting people saying that they purchased CBD from us and were charged for orders they did not want, or signed up for a monthly CBD club after they got a free trial."
"We are just a small family business trying to make it in the CBD world," Janson said. "We hope this does not tarnish our name or products."
In any case, Hanks cleared the air with his all-caps Twitter statement. He might have been flying high as an astronaut in the 1995 film Apollo 13, but he's certainly not the spokesperson for cannabis that some would have you believe.
Several Grateful Dead Members Call On Fans To Support Marijuana Reform
Photo elements courtesy of Dick Thomas Johnson and Kimzy Nanney.
Several Grateful Dead Members Call On Fans To Support Marijuana Reform
Three founding members of The Grateful Dead and a member of the spinoff group Dead & Company used part of their Independence Day to promote marijuana reform.
Songwriter and guitarist Bob Weir and drummers Mickey Hart and Bill Kreutzmann, who are now part of Dead & Company, each called on their social media followers to get involved with the Cannabis Voter Project, which "aims to educate Americans about about how voting can impact cannabis policy." Dead & Company bassist Oteik Burbridge also used his platform to promote the organization.
Fans were encouraged to text "CANNA VOTER" to 40649, which prompts them with questions about federal cannabis reform and automatically generates messages to their congressional representatives. The musicians are also inviting supporters to visit a Cannabis Voter Project booth at one of Dead & Company's shows in Colorado.
No better way to celebrate #IndependenceDay than telling elected leaders what you believe in. If you happen to consider yourself a "Cannabis Voter," text CANNA VOTER to 40649 or visit @Cannabis_Voter Project on #ParticipationRow at our Colorado shows. pic.twitter.com/EvNypwEglO

— Bob Weir (@BobWeir) July 4, 2019
The @Cannabis_Voter Project from @HeadCountOrg will be at the @deadandcompany Boulder shows. To know what it's all about, text CANNA VOTER to 40649 and tell your elected officials that you're a Cannabis Voter. pic.twitter.com/13apsRyHFK

— Mickey Hart (@mickeyhart) July 5, 2019
HeadCount, a non-profit organization that partners with musicians to register voters and operates Cannabis Voter Project, has been working with Dead & Company—and the band's upcoming Colorado shows will put the focus on marijuana reform.
Knowledge is power. Visit @HeadCountOrg 's @Cannabis_Voter Project on #ParticipationRow and become better informed on an issue important in Colorado and around the country. pic.twitter.com/DzebRQ6i6B

— Dead & Company (@deadandcompany) July 3, 2019
"No better way to celebrate #IndependenceDay than telling elected leaders what you believe in," Weir wrote. "If you happen to consider yourself a 'Cannabis Voter,' text CANNA VOTER to 40649 or visit [Cannabis Voter Project] on #ParticipationRow at our Colorado shows."
"I've smoked a lot of weed. And I vote," Kreutzmann said. "If you're like me you should visit @HeadCountOrg's @Cannabis_Voter Project booth on Participation Row in Boulder this weekend!"
I've smoked a lot of weed. And I vote. If you're like me you should visit @HeadCountOrg's @Cannabis_Voter Project booth on #ParticipationRow in Boulder this weekend! #wavethatflag #deadandcompany pic.twitter.com/khsmcghbID

— Bill Kreutzmann (@BKreutzmann) July 4, 2019
The partnership makes sense given The Grateful Dead's close association to the counterculture scene and cannabis across the span of several decades. Hart also owns a marijuana company that sells small joints in shops throughout Northern California.
Musicians are increasingly speaking out about cannabis politics. Last month, for example, Killer Mike discussed why rap artists deserve more credit for advancing marijuana legalization. And Rolling Stones's Mick Jagger gave the governor of Illinois a shoutout at a Chicago concert on the day he signed a cannabis legalization bill.
Mick Jagger Gives Illinois Governor A Shout Out For Legalizing Marijuana
This piece was updated to note that additional The Grateful Dead and Dead & Company members posted on social media about Cannabis Voter Project.
Photo courtesy of Wikimedia.