Alcohol-Related Car Crashes Declined In Idaho After Washington Legalized Marijuana Next Door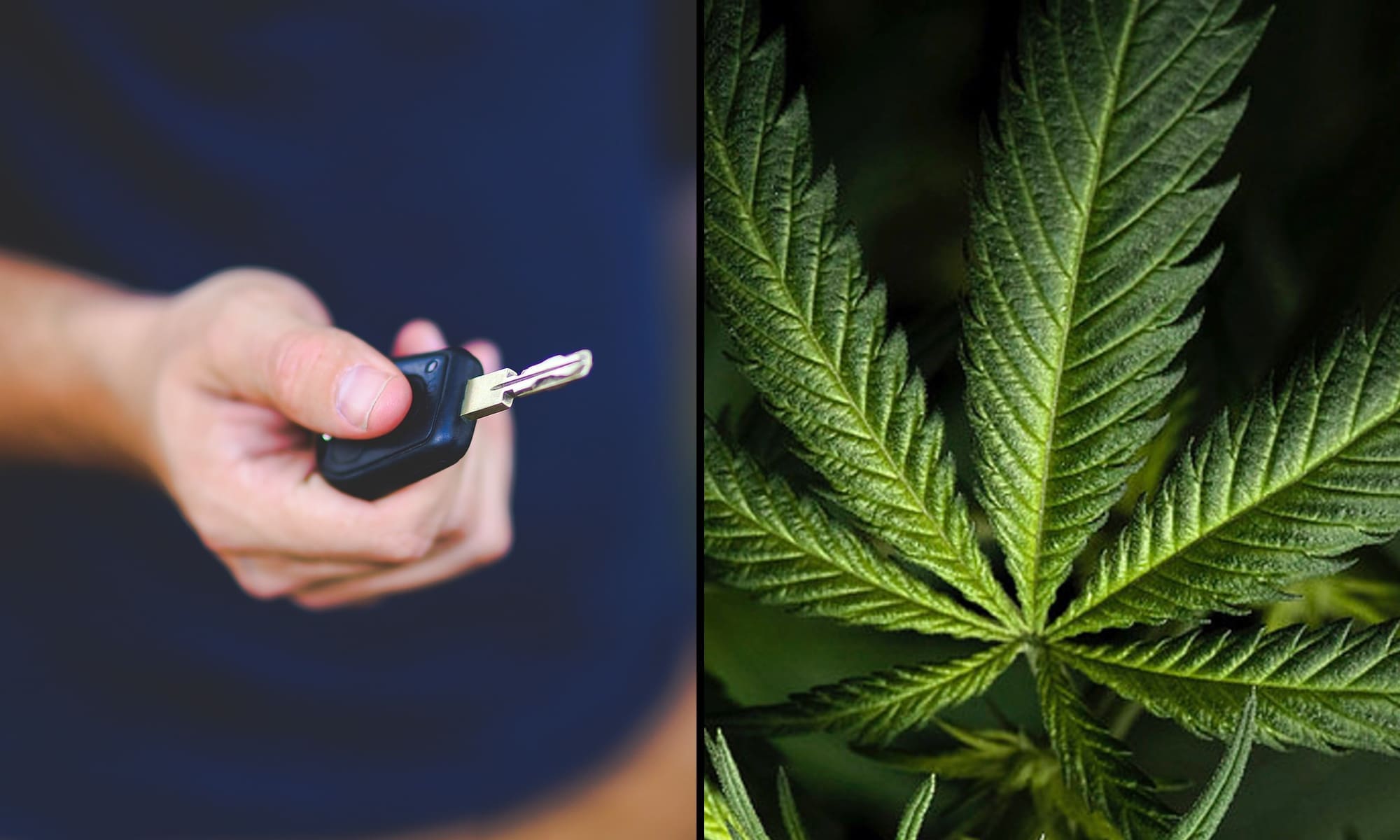 After Washington State implemented legal marijuana sales for adult use in 2014, the number of drunk-driving accidents in neighboring Idaho decreased, a new study reports. The association was strongest among counties closest to the Washington border.
"These findings are consistent with increased access to marijuana leading to substitution away from alcohol to marijuana," the working paper published last week by Utah State University's Center for Growth and Opportunity concluded.
The research, authored by economist Benjamin Hansen, is the first to look at whether cross-border shopping (that is, crossing state lines to purchase goods) has an indirect impact on public health—in this case, whether accidents that are the result of alcohol misuse increased or decreased.
Hansen, of the University of Oregon, used two data sets for his analysis. To measure the demand for marijuana in Idaho, he used Google Trends to gauge how often people in Idaho were searching for the term "dispensary" between 2007 and 2017. In order to ascertain whether alcohol-related traffic accidents increased or decreased in Idaho after marijuana was legalized in Washington, the author looked at data from the Idaho department of transportation between 2010 and 2017.
Two key dates, Hansen noted in his paper, were September 2015 and March 2016: That's when recreational marijuana sales began in Walla Walla, Washington, and in Huntington, Oregon, respectively. Both are located within driving distance of the Idaho border, thus making it easy for residents to drive across state lines to purchase cannabis. Additionally, the paper states, Idaho law enforcement report "consistent increases in trafficking and seizures following Washington's and Oregon's legalizations."
Hansen confirmed that searches for the term "dispensaries" increased "dramatically" in Idaho after Washington legalized marijuana. "This suggests that interest in marijuana—specifically, marijuana available in Washington and Oregon—increased significantly as stores opened nearby and that the trend break is not due to random chance," he writes.
The author also found that access to recreational marijuana was associated with a 21 percent decrease in accidents involving alcohol in Idaho counties directly bordering Washington. Counties located one hour away from Washington saw a reduction of 18 percent, while counties three hours away saw a reduction of 10 percent. When the driving distance from Washington was four hours or more, the effect was insignificant, the author writes.
"I find evidence of a distance gradient whereby alcohol-related traffic accidents decreased close to the border, but these decreases fade for counties further from nearby legal marijuana regimes," Hansen concluded.
To verify his findings, Hansen used another statistical model to see how marijuana legalization affects the number of traffic accidents. Again, he found that "it appears that the count of accidents involving alcohol falls in the period following marijuana legalization but that these effects vary with distance. The interactions with distance suggest that the effect of legal access on alcohol-related crashes diminishes by roughly 3 percent for each hour of distance from a retailer."
Hansen's study adds new evidence that when cannabis is legally accessible, people substitute it for alcohol. His work supports previous research, including another recent study found that medical marijuana laws are "negatively related to alcohol consumption."
Marijuana Legalization Associated With Decreased Interest In Alcohol, Study Finds