Alaska Is Officially The First State To License On-Site Marijuana Consumption At Cannabis Stores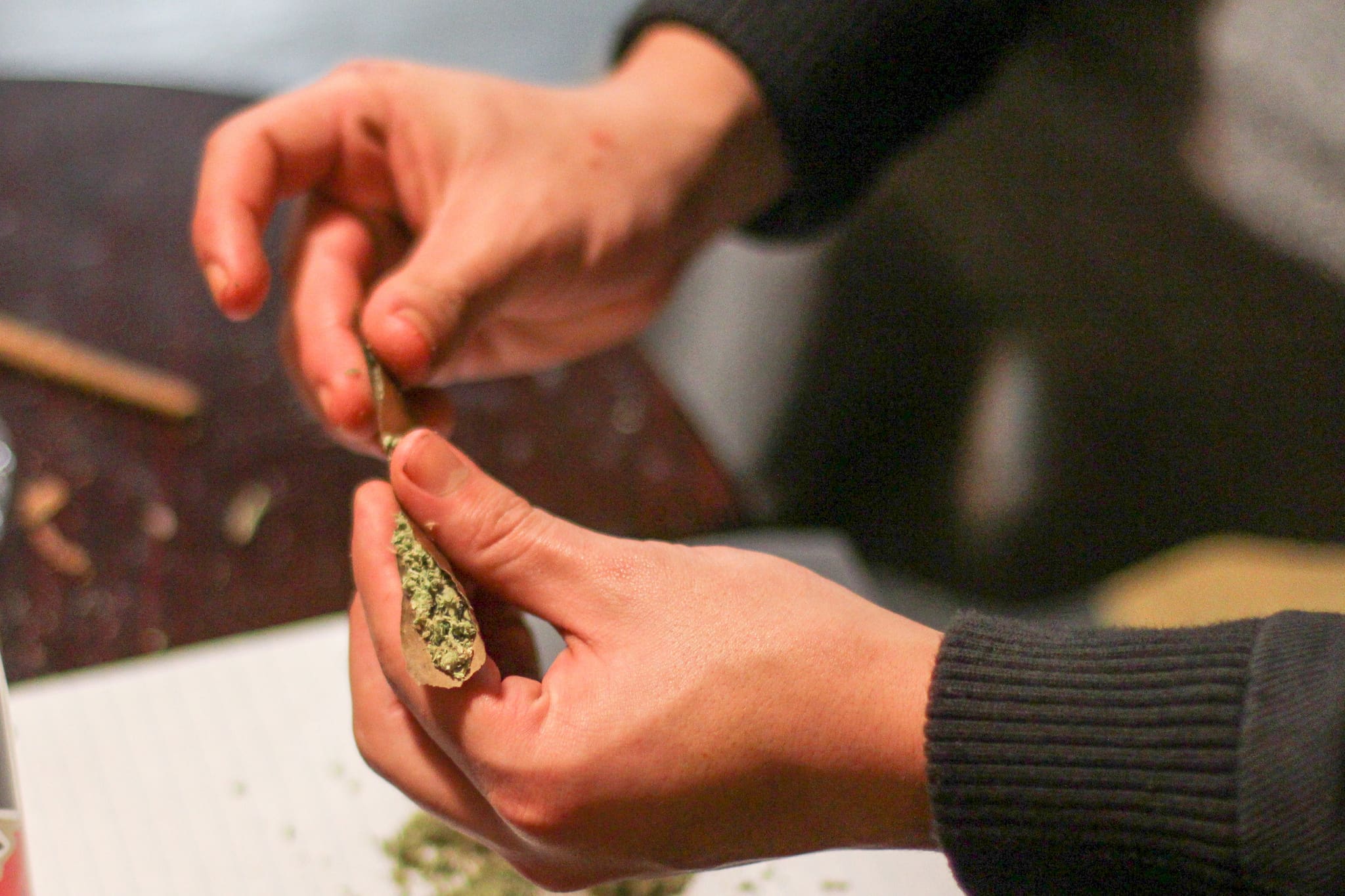 Later this year, Alaska marijuana consumers will be able to buy their cannabis and smoke it, too—all under the same roof.
Adults 21 and over can buy regulated and taxed cannabis from licensed storefront dispensaries in a growing number of U.S. states—but until Alaska Lt. Gov. Kevin Meyer (R) signed new regulations into law on Tuesday, no states had been in the business of issuing permits authorizing on-site consumption.
There are some dispensaries in California that allow cannabis users to consume their purchases on-site in accordance with local policy—nearly all of which are in San Francisco, which permitted such use in the medical marijuana era—and businesses in Denver can apply for permits to allow vaporizing.
But other than that, thus far in the legalization era, a safe place (other than one's own private home) to sit and consume legally purchased cannabis has been elusive. As in every other state where marijuana is legal, outdoor smoking is illegal. Cannabis consumers in certain rental housing risk fines or eviction for using the legal substance.
Now, licensed retail businesses in Alaska will be able to begin applying for a "special onsite use endorsement" from the state beginning April 11.
Meyer's sign-off follows approval from the Alaska Marijuana Control Board in December, and comes after what the Anchorage Daily News characterized as "years of back-and-forth" over whether regulators would license marijuana use as well as sales that began in 2015, shortly after Alaska voters legalized recreational cannabis.
It's unclear when the first Alaska marijuana smoking lounges will open for business, but industry observers said it was unlikely it would happen before mid-July.
"This is something that's not happening anywhere else in the U.S. yet," Cary Carrigan, executive director of the Alaska Marijuana Industry Association, told the Associated Press. "As we start to develop this, people are really looking at us, so I know that everybody wants to get it right."
Under the new rules, consumption area would have to be physically separated from retail spaces, either by a wall and a "secure door" or an outdoor patio. Businesses would have to provide security plans and adequate ventilation.
The policy also allows local governments to prohibit on-site use outright or to tighten restrictions, such as limiting consumption to vaporizing only.
Lawmakers in Oregon are considering legislation to allow marijuana social use areas.
Oregon Lawmakers Weigh Bill Allowing Marijuana Lounges And Cannabis Business Tours
This story has been updated to clarify on-site cannabis usage policies in other states.
Photo courtesy of Martin Alonso.
Conservative Groups Call For Marijuana Legalization Ahead Of House Vote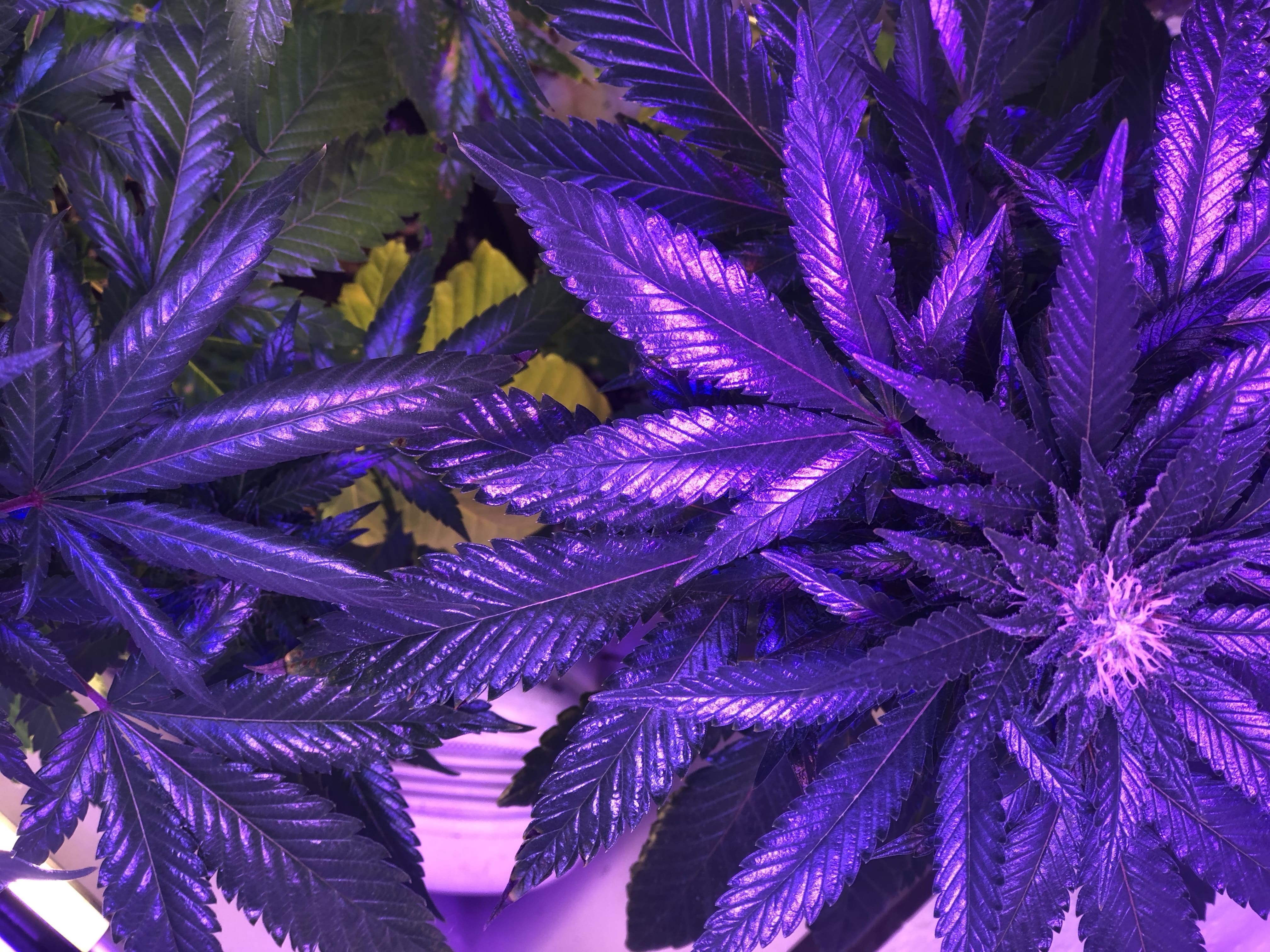 Top representatives from a coalition of four conservative organizations are calling on Congress to federally legalize marijuana as a broad cannabis reform bill advances to a House floor vote this week.
Most of the groups are limiting their support to the major thrust of the proposal to deschedule cannabis and let states set their own policies without intervention, however, rather that embracing the full scope of the legislation that includes social equity provisions and a tax on cannabis that have been challenged by select Republican members.
Staffers for the Competitive Enterprise Institute, Institute for Liberty, Taxpayers Protection Alliance and R Street Institute sent a letter to House leadership on Wednesday that urges lawmakers to "support efforts to remove cannabis from the Controlled Substances Act."
We support the MORE Act's provision to de-schedule cannabis, which would restore the right to decide how to regulate the substance to the people and their state representatives. @michelleminton @iChooseLiberty @Protectaxpayers @RSI https://t.co/RFWMkOz6td

— Competitive Enterprise Institute (@ceidotorg) December 2, 2020
A bill to accomplish that—the Marijuana Opportunity, Reinvestment and Expungement (MORE) Act—advanced through the House Rules Committee on Wednesday. But while the organizations said they favor the the main crux of the proposal, they "oppose many aspects."
In the letter, the groups noted that "all but two states have legalized or decriminalized cannabis in some form, properly adapting state policies to reflect the needs and opinions of their constituents" and yet "such responsive governance is hampered by the fact cannabis remains federally prohibited."
"Congress has recognized the need to resolve this conflict for many years. Amendments to prevent federal interference in state cannabis regulation enjoy a long history of support among both House Republicans and Democrats. These measures can give states some flexibility to set policies in accordance with the will of their people. But the dual legal status of cannabis has created confusion and put the welfare of many citizens and businesses in jeopardy."
The organizations emphasized that ongoing federal prohibition prevents marijuana businesses from accessing banking services and that criminalization leads to a number of civil liberties consequences such the loss of property rights and the ability to purchase firearms.
They also recognized that signatories "vary in our opinions on the specifics of cannabis legalization." To that end, the R Street Institute said in a separate post on Tuesday that Congress should approve the MORE Act as written, not taking issue with any particulars.
New vote alert: Vote "Yes" on HR 3884, the Marijuana Opportunity Reinvestment and Expungement Act of 2019 or the MORE Act of 2019 https://t.co/RTjgveyy5g #CJreform @JessDKelley pic.twitter.com/2lTRJuVZRr

— R Street Institute (@RSI) December 1, 2020
"The MORE Act can open the door to additional medical research, better banking and tax laws, and help fuel economic growth as we financially recover from the impacts of the COVID-19 pandemic," the libertarian-leaning think tank said. "Moreover, writing from the perspective of the R Street Institute's Criminal Justice and Civil Liberties team, we believe that this measure is critically important to supporting justice reform."
Where the four groups agree, however, is in the sentiment that the "federal government need not endorse one [regulatory] approach or another nor condone cannabis use; it needs only to respect the states' authority to choose how best to regulate cannabis."
Overall, the MORE Act would remove cannabis from the Controlled Substances Act and expunge the records of those with prior marijuana convictions. The descheduling provisions would be retroactive.
The bill would also create a pathway for resentencing for those incarcerated for marijuana offenses, as well as protect immigrants from being denied citizenship over cannabis and prevent federal agencies from denying public benefits or security clearances due to its use.
A new Cannabis Justice Office under the Justice Department would be responsible for distributing funds providing loans for small cannabis businesses owned and controlled by socially and economically disadvantaged individuals. The bill also seeks to minimize barriers to licensing and employment in the legal industry.
While the bill still calls for the establishment of a Community Reinvestment Grant Program, a revised version advanced in committee this week would remove a line calling for it to specifically fund "services to address any collateral consequences that individuals or communities face as a result of the War on Drugs."
Proposed amendment from Reps. Matt Gaetz (R-FL) and Justin Amash (L-MI) that were not made in order for floor consideration on Wednesday would have stripped the legislation of the social equity provisions that this coalition did not specifically endorse.
In any case, Gaetz and two other Republican congressmen have signaled that they will be voting in favor of the MORE Act when it comes up for a floor vote.
DEA Asks Federal Court To Dismiss Marijuana Rescheduling Lawsuit—Again
DEA Asks Federal Court To Dismiss Marijuana Rescheduling Lawsuit—Again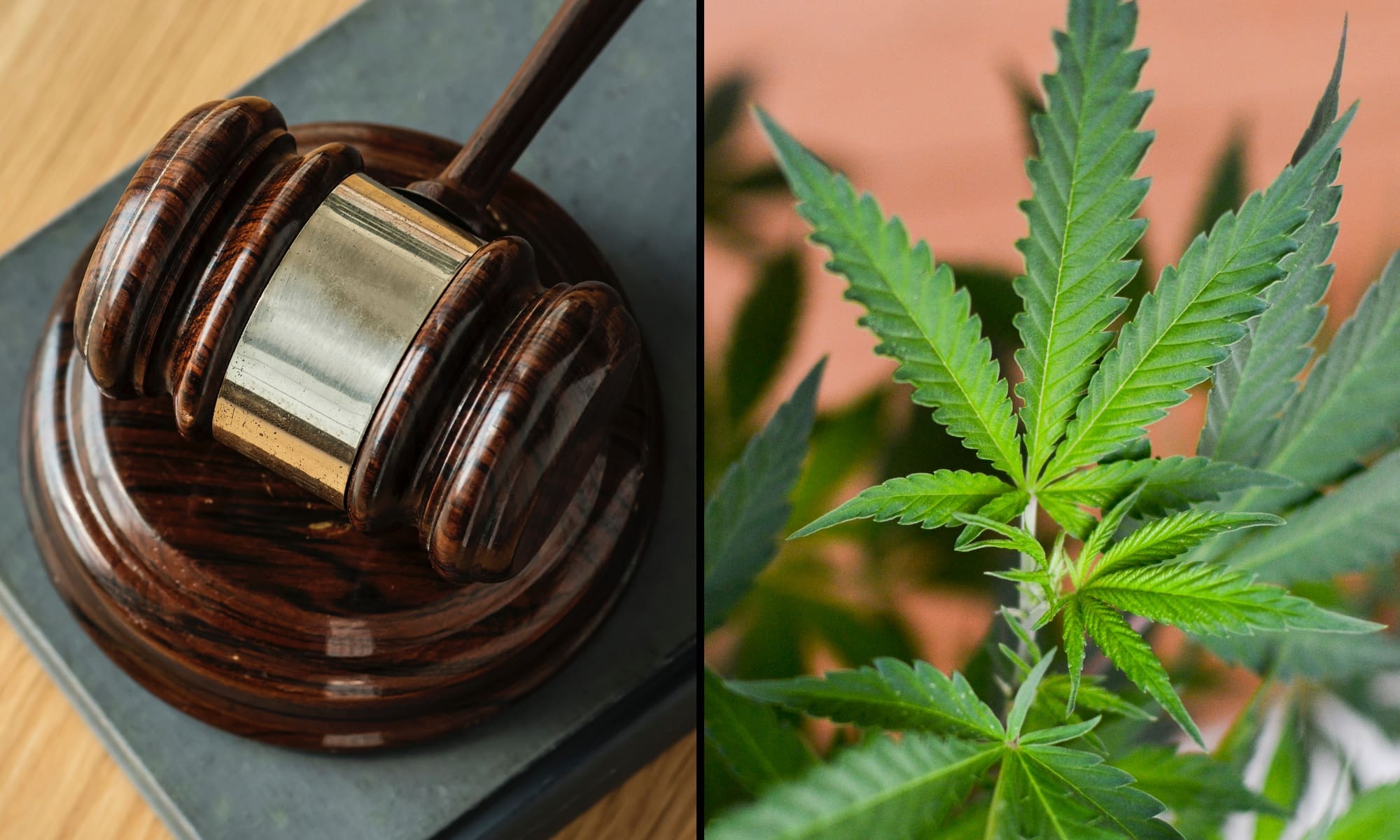 The Drug Enforcement Administration (DEA) is again asking a federal court to reject a case calling for a review of its decision not to reclassify marijuana under federal law.
In a brief filed with the U.S. Court of Appeals for the Ninth Circuit on Monday, the federal agency asserted that the suit is invalid because the plaintiffs in the case weren't the ones to make the ultimately rejected rescheduling request in the first place and, they claimed, the petition lacked merit in any case.
Scientists and veterans sued the federal agency in May, arguing that the legal basis DEA has used to justify keeping cannabis in Schedule I of the Controlled Substances Act is unconstitutional. They asked for a review of its decisions to reject rescheduling petitions in 2020, 2016 and 1992.
DEA asked the court to dismiss the suit, but that request was rejected in August. It was "denied without prejudice to renewing the arguments in the answering brief," the judges said.
Now in its answering brief, the agency repeated several arguments attempting to make the case that the court should drop the case. They stated that the petitioners don't have standing to pursue the suit, they failed to exhaust administrative options and the 2020 petition for rescheduling that's in question was correctly decided when DEA denied it.
But these are effectively the same claims that the agency made when the court previously denied their request for a dismissal, attorneys representing the petitioners told Marijuana Moment. And that indicates that DEA might not have a strong defense against the lawsuit.
"I'm just going to say we feel really good about our position right now. On the first half of their brief, that's largely what they wrote before. Some of its verbatim actually, they didn't change anything," Matt Zorn, a lawyer representing the Scottsdale Research Institute (SRI), said, adding that the rest are "just different flavors of the same arguments."
"At base, they're just complaining that we are appealing the decision."
Shane Pennington, who is also working on the case, emphasized that DEA submitted arguments in their response that "the court has seen and rejected already, so that feels pretty good."
Further, they said, the agency largely declined to argue against the merits of the case.
"To us, if you read our briefs, and you look at all the arguments we made, it makes us feel like maybe the reason is because they apparently don't have a lot to say in response to those merits arguments," Pennington said.
Petitioners have raised questions about DEA's reliance on scheduling standards that they feel are arbitrary and misinterpret federal law. In particular, they are seeking reviews of the agency's claims that marijuana must be strictly scheduled because, the government has claimed, it has no currently accepted medical value and has not been proven to be safe.
They also argue that another statutory policy DEA says necessitates marijuana being strictly controlled is unconstitutional.
In its past denials of rescheduling petitions, the agency has asserted that marijuana can only be placed in either Schedule I or II. But the plaintiffs said in an earlier filing that the statute justifying that determination is "an unconstitutional delegation of legislative authority" that "violates core separation of powers principles" by granting the attorney general authority to schedule drugs on his or her discretion based on an interpretation of international treaty obligations.
This isn't the first time that SRI has taken the feds to court over their marijuana decisions.
The institute, which is among several dozen applicants to become a federally authorized manufacturer of cannabis for research purposes, successfully forced DEA to issue an update on the status of their application processing and then got the Justice Department to hand over a "secret" memo that DEA allegedly used to justify a delay in deciding on those proposals.
In a separate lawsuit against DEA, medical cannabis patients challenging the federal prohibition of marijuana asked the U.S. Supreme Court to take their case after a series of rulings in lower courts since the original lawsuit was filed in 2017. The high court said in October that it would not be taking up that case, however.
Read DEA's latest response in the marijuana rescheduling case below:
DEA response in reschedulin… by Marijuana Moment
Democratic Congressman Criticizes Planned Marijuana Legalization Vote, Joining GOP Members
Photo elements courtesy of rawpixel and Philip Steffan.
Key House Committee Sends Marijuana Legalization Bill To Floor For Vote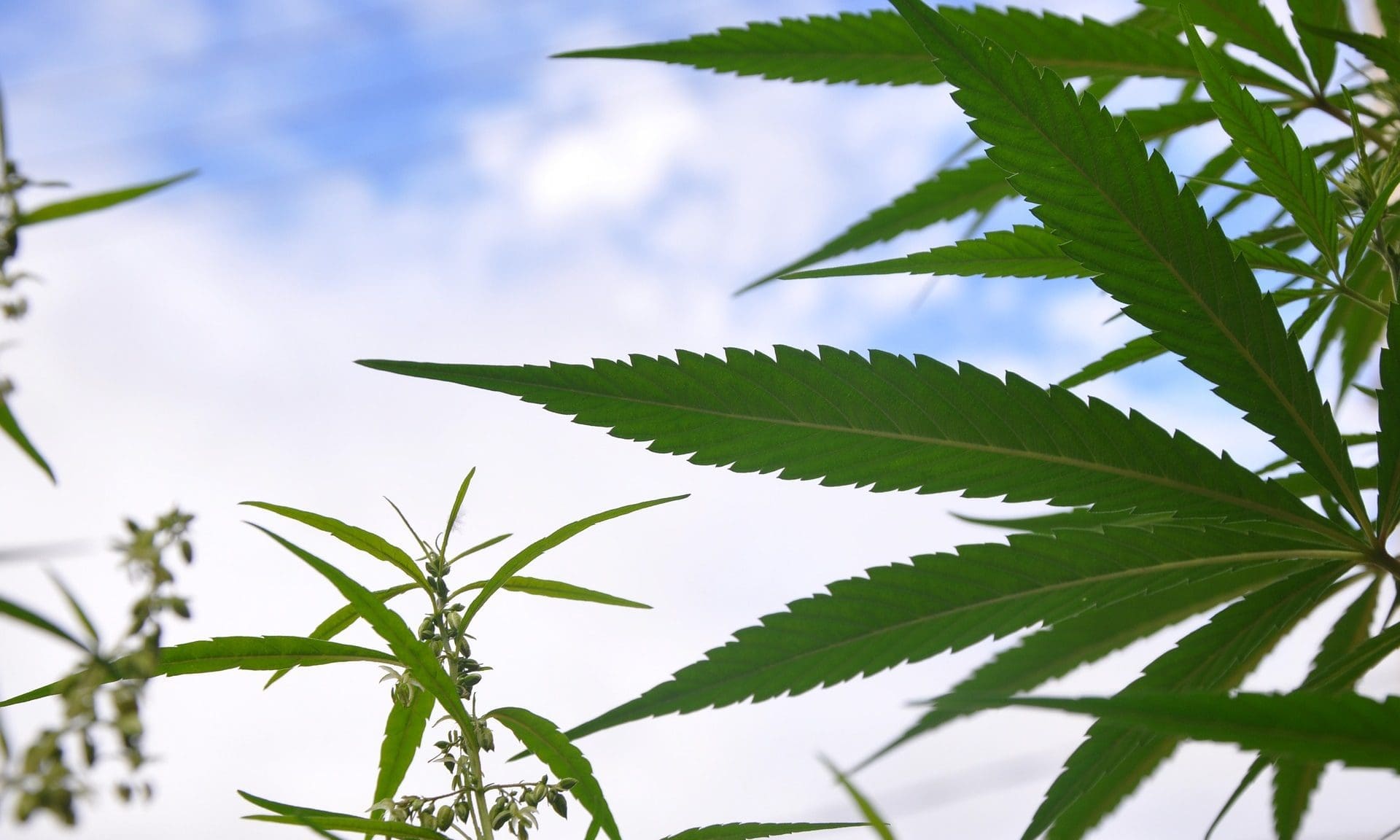 A key House committee advanced a bill to federally legalize marijuana on Wednesday, clearing its path to a floor vote that leadership said will come on Friday.
While several amendments to the Marijuana Opportunity, Reinvestment and Expungement (MORE) Act were submitted to the Rules Committee, most were not deemed in order for floor consideration. A manager's amendment offered by the bill's sponsor, Judiciary Committee Chairman Jerrold Nadler (D-NY), will be attached under the rule approved by the panel, however.
This was the last step before the bill is taken up by the full chamber, and Majority Leader Steny Hoyer (D-MD) said in a briefing with reporters that it will start with debate on Thursday, a day ahead of the final vote.
Under the rule approved by the panel in a voice vote, the legislation will be closed to further amendments on the floor, and members defeated a Republican proposal to keep the bill open to changes.
There will be one hour of debate on the bill in the House, and that time will be "equally divided and controlled by the chair and ranking minority member" of the Judiciary Committee.
The bill's consideration was a historic development for cannabis reform advocates. If the Democratic-controlled House ultimately approves the legislation, it would mark the first time that a chamber of Congress voted not just to protect state marijuana programs from federal interference but to formally deschedule the plant.
Watch the Rules Committee hearing on the MORE Act below:
Rules Chairman Jim McGovern (D-MA) said in his opening remarks that the legislation "will reform the disastrous war on drug laws," and its advancement "is a testament to the many Americans who have pushed Congress to decriminalize cannabis at the federal level for many years now."
It also "brings restorative justice to so many Americans while providing resources to those harmed by the war on drugs," he said.
"Some have wondered why we are acting on this now," he said. "Well, I think it's long past time and, in the words of Martin Luther King, 'the time is always right to do what is right.'"
The MORE Act "really is designed to eliminate decades of bad law and decades of discrimination," Rep. Ed Perlmutter (D-CO), a cosponsor of the bill, said. "The cannabis laws were arbitrarily added to our statutes back in 1970 without any study, without any real effort to determine whether there were benefits or detriments of whatever. And thousands and thousands and thousands of people have been incarcerated ever since."
I'm glad to see the #MOREAct get a vote in the House. This comprehensive legislation will help modernize federal #cannabis policies to ensure fairness, equity & inclusion. Reforming federal cannabis law is long overdue & why I continue to push the #SAFEBanking & broader reforms. https://t.co/KuLIjBiRpk

— Rep. Ed Perlmutter (@RepPerlmutter) December 2, 2020
Rep. Rob Woodall (R-GA) said that he opposes the legislation but agrees that the federal-state marijuana policy conflict needs to be resolved one way or another.
"It is easy to talk about these issues at town hall meetings," he said. "It is hard to legislate on these issues."
Rep. Sheila Jackson Lee (D-TX) said that it "is with a great sense of relief that I am supporting this long overdue measure and encourage the rest of my colleagues to do so as well."
"This is not to promote drug use. It is not to undermine law enforcement. But rather to bring justice to millions of Americans," she said.
Rep. Earl Blumenauer (D-OR), citing recent state-level votes to legalize cannabis and the consequences of prohibition, said this "is an opportunity for this Congress to move in the right direction, to listen to those concerns and to allow the states to move forward."
"This is an opportunity for the federal government to get in step with what has happened in states across the country," he said.
After the majority leader announced that the body would take up the MORE Act this week, the Rules Committee placed a revised version of the legislation, transmitted by Nadler, on its schedule.
While most the changes included in the Rules Committee Print are technical in nature, one significant revision concerns the proposed tax structure for cannabis sales outlined in the bill.
As originally drafted, the legislation would have imposed a five percent tax on marijuana products, revenue from which would be used in part to fund a grant program to support communities disproportionately impacted by the war on drugs. In the most recent version, that language was removed and replaced with text that more closely reflects a separate descheduling bill, the Marijuana Revenue and Regulation Act.
The modified tax provisions of the MORE Act would make it so cannabis would be federally taxed at five percent for the first two years after implementation and then increased by one percent each year until reaching eight percent. After five years, taxes would be applied to marijuana products based on weight rather than price.
Nadler's separate manager's amendment stipulates that the heads of the Transportation Department and Coast Guard may continue to include marijuana in drug testing programs for safety-sensitive positions. It also clarifies that the bill's expungement provisions only apply to "non-violent marijuana offenders" and bars so-called "kingpins" from obtaining expungements. Finally, the amendment from the Judiciary Committee chairman would direct the federal government to study the use of marijuana by military veterans, a provision that Rep. Lou Correa (D-CA) said he pushed for.
My amendment to help our veterans is officially part of the  #MOREAct! 

It will ensure additional research is conducted on the efficacy of cannabis in treating PTSD, chronic pain, & other service-connected ailments affecting our vets. 

Next stop the House Floor!

— Rep. Lou Correa (@RepLouCorrea) December 2, 2020
Several other lawmakers also submitted amendments for Wednesday's meeting, but none were cleared for consideration on the floor.
An amendment filed by Rep. Matt Gaetz (R-FL) would have deleted provisions creating programs that provide grants for restorative justice and community reinvestment, as well as a new Cannabis Justice Office in the Department of Justice. It would also have eliminated a requirement to collect data on diversity within the cannabis industry. Gaetz is the only GOP House cosponsor of the MORE Act—and while he said this summer that he would be supporting it, he challenged these components.
An amendment from Rep. Justin Amash (L-MI) would have stricken the entire bill and replaced it with language that still deschedules cannabis and prohibits discrimination against marijuana consumers and businesses. However, it would have removed the creation of a federal cannabis tax and the programs its revenue would fund.
Speaker Pelosi refuses to allow votes on amendments to the House's cannabis bill, including my amendment to strike new federal taxes/regulation that harm the goal of leaving cannabis policy to the states. Legislating is about ideas, deliberation, and compromise. Let us legislate.

— Justin Amash (@justinamash) December 2, 2020
Rep. Jared Huffman (D-CA) introduced an amendment that would have broadened the types of expenses covered by a provision providing waivers for cannabis business license application fees.
Rep. Dan Bishop (R-NC) proposed an amendment to delay the enactment of federal marijuana descheduling and other reforms until the Department of Transportation develops "best practices for the recognition and testing of drivers impaired by marijuana."
Advocates celebrated the advancement of the historic cannabis legislation.
"Members of the U.S. House of Representatives on both sides of the aisle now have the opportunity and responsibility to come together and pass this important piece of legislation," Marijuana Policy Project Executive Director Steve Hawkins said. "The prohibition and criminalization of marijuana has led to decades of injustice and devastating consequences, and it's clear that a strong majority of Americans do not support the status quo. It is past time for Congress to take real action."
Justin Strekal, political director for NORML, said that "the historic nature of today's progress cannot be overstated."
"For the first time in American history, the public will see the 'People's House' vote to end the senseless, cruel, and racist policy of marijuana criminalization and prohibition," he said.
Overall, the MORE Act would remove cannabis from the Controlled Substances Act and expunge the records of those with prior marijuana convictions. The descheduling provisions would be retroactive.
The bill would also create a pathway for resentencing for those incarcerated for marijuana offenses, as well as protect immigrants from being denied citizenship over cannabis and prevent federal agencies from denying public benefits or security clearances due to its use.
A new Cannabis Justice Office under the Justice Department would be responsible for distributing funds providing loans for small cannabis businesses owned and controlled by socially and economically disadvantaged individuals. The bill also seeks to minimize barriers to licensing and employment in the legal industry.
While the bill still calls for the establishment of a Community Reinvestment Grant Program, the revised version Nadler filed would remove a line calling for it to specifically fund "services to address any collateral consequences that individuals or communities face as a result of the War on Drugs."
Tax dollars appropriated to that program would instead more generally go to job training, legal aid for criminal and civil cases such as those concerning marijuana-related expungements, literacy programs and youth recreation and mentoring services, among other programs.
Advocates are optimistic about this latest development and the likely House vote, but it should be noted that its prospects in the GOP-controlled Senate this session are dim. Majority Leader Mitch McConnell (R-KY) is a champion of the hemp industry but staunchly opposes further marijuana reform.
That said, a symbolic vote for legalization could send a strong signal to the incoming Biden administration.
Given Biden's former approach to championing punitive anti-drug legislation as a senator and his ongoing obstinance on marijuana legalization at a time when polls show that a clear majority of Americans favor the policy change, there remains some skepticism about his willingness to make good on his campaign promises to achieve more modest reforms he has endorsed, such as decriminalizing possession and expunging records.
A transition document the incoming Biden-Harris administration released this month left out mention of those cannabis pledges.
That said, the president-elect has conceded that his work on punitive anti-drug legislation during his time in Congress was a "mistake."
For his part, Rep. Earl Blumenauer (D-OR) told Marijuana Moment in August that "the Biden administration and a Biden Department of Justice would be a constructive player" in advancing legalization.
Meanwhile, the Congressional Research Service released an analysis of the MORE Act last month, finding that the bill's passage could "reverse" the current cannabis policy gap that exists between states and the federal government.
Numerous Republican members of Congress criticized House Democrats over the planned legalization vote, dismissing the significance of the issue and arguing that it's an inappropriate time to take it up. They were publicly joined by one House Democrat, Rep. Conor Lamb (D-PA), who said this "isn't the right way" to advance reform and lawmakers should instead be focused on COVID-19 relief.
There were certain centrist Democrats like Lamb who also took issue with advancing the bill when the House first announced plans to hold a vote in the chamber in September. There were concerns about the optics of approving marijuana reform before passing another coronavirus bill, and they convinced leadership to postpone the vote.
That said, several of those same lawmakers ended up losing their seats on the same Election Day as voters in conservative states approved marijuana legalization ballot measures, calling into question their strategic thinking on the politics of cannabis.
This story was updated to include quotes and actions from the hearing.
United Nations Removes Marijuana From Most Strict Global Drug Category, With U.S. Support
Photo courtesy of Max Pixel.