Alaska Is Officially The First State To License On-Site Marijuana Consumption At Cannabis Stores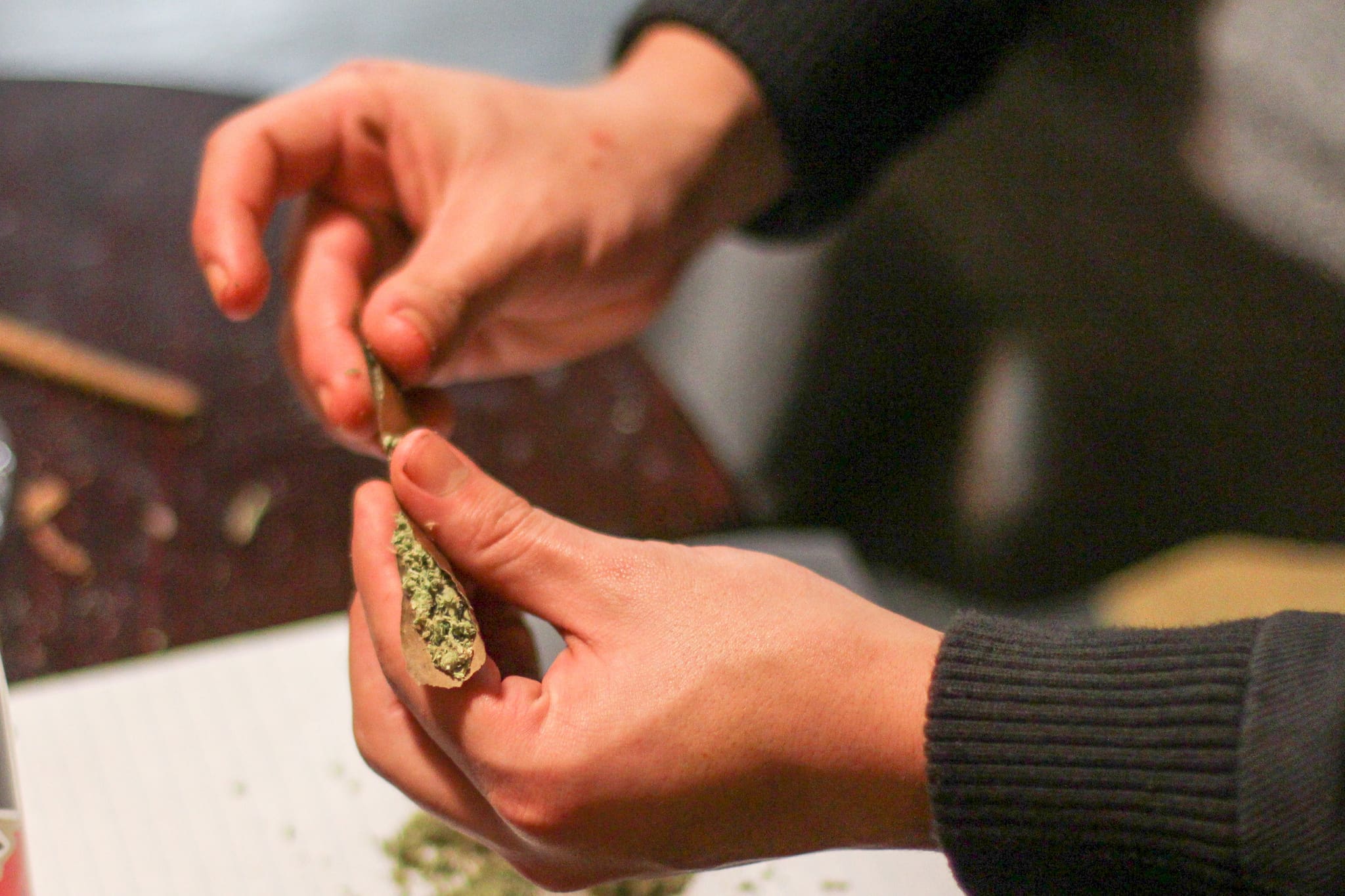 Later this year, Alaska marijuana consumers will be able to buy their cannabis and smoke it, too—all under the same roof.
Adults 21 and over can buy regulated and taxed cannabis from licensed storefront dispensaries in a growing number of U.S. states—but until Alaska Lt. Gov. Kevin Meyer (R) signed new regulations into law on Tuesday, no states had been in the business of issuing permits authorizing on-site consumption.
There are some dispensaries in California that allow cannabis users to consume their purchases on-site in accordance with local policy—nearly all of which are in San Francisco, which permitted such use in the medical marijuana era—and businesses in Denver can apply for permits to allow vaporizing.
But other than that, thus far in the legalization era, a safe place (other than one's own private home) to sit and consume legally purchased cannabis has been elusive. As in every other state where marijuana is legal, outdoor smoking is illegal. Cannabis consumers in certain rental housing risk fines or eviction for using the legal substance.
Now, licensed retail businesses in Alaska will be able to begin applying for a "special onsite use endorsement" from the state beginning April 11.
Meyer's sign-off follows approval from the Alaska Marijuana Control Board in December, and comes after what the Anchorage Daily News characterized as "years of back-and-forth" over whether regulators would license marijuana use as well as sales that began in 2015, shortly after Alaska voters legalized recreational cannabis.
It's unclear when the first Alaska marijuana smoking lounges will open for business, but industry observers said it was unlikely it would happen before mid-July.
"This is something that's not happening anywhere else in the U.S. yet," Cary Carrigan, executive director of the Alaska Marijuana Industry Association, told the Associated Press. "As we start to develop this, people are really looking at us, so I know that everybody wants to get it right."
Under the new rules, consumption area would have to be physically separated from retail spaces, either by a wall and a "secure door" or an outdoor patio. Businesses would have to provide security plans and adequate ventilation.
The policy also allows local governments to prohibit on-site use outright or to tighten restrictions, such as limiting consumption to vaporizing only.
Lawmakers in Oregon are considering legislation to allow marijuana social use areas.
Oregon Lawmakers Weigh Bill Allowing Marijuana Lounges And Cannabis Business Tours
This story has been updated to clarify on-site cannabis usage policies in other states.
Photo courtesy of Martin Alonso.