Alabama Senate Approves Medical Marijuana Bill
After hours of tense debate, the Alabama Senate voted on Wednesday to pass a bill to legalize medical marijuana in the state.
Lawmakers voted 22-11 in support of the legislation, which would allow qualifying patients to purchase certain medical marijuana products from state-licensed dispensaries. Cannabis intended for smoking or vaping would be prohibited under the proposal, meaning only preparations such as tablets, topicals and certain infused edibles would be available.
"I think in this day and time, with the opioid crisis, we need to try alternative medicines that will help people," said Sen. David Sessions (R), who voted to pass the bill.
With the Senate's approval on Wednesday, the proposal now heads to the House, where its prospects are unclear. Speaker Mac McCutcheon (R) has been noncommittal, telling reporters last month that he was in "wait and see mode."
The state's attorney general, meanwhile, has urged lawmakers to oppose any move to legalize.
The bill, SB 165, would establish a state Medical Cannabis Commission to register patients and oversee licensing businesses.
Under the measure, patients suffering from specified conditions would qualify for the program. Those include anxiety, cancer, epilepsy and post-traumatic stress disorder (PTSD). Patients would be able to purchase up to a 70-day supply at a time, and there would be a cap of 32 dispensaries allowed in the state.
Products would be tested for potency and contaminants, and sales from licensed dispensaries would be subject to a nine percent tax. Part of those funds would go toward creating a new Consortium for Medical Cannabis Research, which would provide grants to study the plant.
Medical marijuana would be tracked from seed to sale under the measure, which also contains a number of restrictions on advertising. Workers at cannabis facilities would be subject to background checks.
"Today's landslide vote in the Alabama Senate shows lawmakers in even the most conservative states in the nation are starting to recognize that allowing medical cannabis is good politics and good policy. Voters of every political background overwhelmingly support allowing medical cannabis," Karen O'Keefe, state policies director for the Marijuana Policy Project, told Marijuana Moment. "That said, with polls showing upwards of 90 percent of Americans supporting allowing medical marijuana, it's alarming that 27 states continue to criminalize patients for choosing a safer alternative to opioids."
The bulk of opposition during Senate debate on Wednesday came from Sen. Arthur Orr (R). Orr, who admitted at times that he was unfamiliar with certain aspects of the bill as well as underlying research around medical marijuana generally, questioned virtually every element of the bill and its amendments.
At one point he demanded that Sen. Tim Melson (R), SB 165's sponsor, produce medical literature in support of the legalization proposal. But Orr indicated that even such evidence wouldn't change his mind: "What happened in the world of opioids, I don't know that I really trust the medical community as a broad group," he said.
Orr also attacked a successful amendment by Sen. Bobby Singleton (D) that would work to ensure diversity in the state's new medical marijuana industry. When Orr complained that he wasn't privy to what was in the proposal, Singleton replied: "You just told me you really didn't get involved in it and didn't look at it."
In response to badgering from Orr, who described the relatively modest medical marijuana proposal as taking a "pedal to the metal" approach, Melton replied: "I'm beginning to wonder how long you left your training wheels on."
The Senate also approved a raft of additional amendments to the bill during Wednesday's debate. The most notable of the changes imposes a 75-milligram daily limit on THC intake, where previously the bill had no limit. (Orr proposed a lower, 50-mg limit, as well as a separate measure limiting cannabis products to 10 percent THC, but those amendments failed.) Another will prevent regulators from expanding the current list of qualifying conditions, instead requiring sign-off from lawmakers. Other approved changes will expand the number of available business licenses and restrict those licenses to in-state actors.
A measure to add menopause or premenstrual syndrome as qualifying medical conditions for cannabis was also approved after a brief delay in the chamber to consider other legislation.
Following the spurt of amendments, Orr threatened to kill the bill by speaking until midnight, especially if none of his amendments were accepted. He then introduced another proposal to remove some of the qualifying conditions but told members they were free to leave for the hour he was allotted to speak before coming back to vote. In effect, he was making good on his threat and engaging in somewhat of a filibuster to delay the legislation. That measure was defeated.
Another Orr amendment, which was approved, limits medical cannabis products for minors to 3 percent THC.
Those changes came in addition to other amendments added during a Senate Judiciary Committee hearing last month. One amendment approved by the panel shields doctors from legal liability for recommending marijuana, which remains illegal under federal law. Another clarifies that workers who cause accidents while under the influence of cannabis don't qualify for workers' compensation.
While Melson and supporters pushed back some of the restrictive changes proposed on the floor, they embraced others as likely to help build political support for the bill.
The Senate approved a separate medical marijuana bill last year, but it was ultimately gutted in the House. As enacted, the legislation did not include provisions to legalize cannabis but instead set up a study commission to look into the issue and develop recommendations.
In December, the newly created study commission came back with its report, which recommended medical marijuana be legalized.
"Although some medical study results are inconclusive and some results are mixed," the report found, "there is strong scientific evidence that both hemp and marijuana contain compounds that provide significant relief for symptoms of certain specified medical conditions."
Melson, the sponsor of both SB 165 and last year's legalization bill, says the new measure is an updated and more politically feasible version of last year's legislation that incorporates the study group's recommendations.
New NFL Policy Would End Suspensions For Testing Positive For Any Drug—Not Just Marijuana
Photo courtesy of Rick Proctor
Oregon Marijuana Sales Spike During Pandemic, But Officials Expect Market To 'Mellow'
Amid one of the sharpest economic downturns in state history, Oregon marijuana sales continue to roll along at a healthier-than-normal pace. State budget officials say that shelter-in-place policies and economic stimulus programs have kept marijuana sales "quite strong" during the pandemic so far.
Since March 1, the sales of adult-use marijuana products are up 60 percent compared to a year ago, the state Office of Economic Analysis said in its latest quarterly budget forecast published last week.
"These increases are not only related to the stockpiling consumers did after the sheltering in place policies were enacted," the report says, "but have continued through April and early May."
In April alone, consumers bought $89 million worth of legal cannabis products—a record amount—thanks in part to what officials described as a "4/20 bump." While the boost in sales figures are due in part to rising prices, state budget analysts said that "underlying demand is up as well."
"The increase in sales for other marijuana products, like concentrates, edibles and the like, are due to significant gains in consumer demand as prices are flat or down," analysts reasoned.
The June 2020 budget forecast estimates that the current increase in marijuana sales will yield an extra $9 million in state tax revenue during the 2019-2021 budget period. It's a rare bright spot in the overall budget report, which state analysts described as "the largest downward revision to the quarterly forecast that our office has ever had to make."
But even the marijuana sector's boost may be time limited.
"Expectations are that some of these increases are due to temporary factors like the one-time household recovery rebates, expanded unemployment insurance benefits, and the shelter in place style policies," the report says. "As the impact of these programs fade in the months ahead, and bars and restaurants reopen to a larger degree, marijuana sales are expected to mellow."
Demand for marijuana is also expected to fall in coming years due to a lower overall economic outlook, which is projected to reduce Oregon's population and cut average incomes. "A relatively smaller population indicates fewer potential customers," the report notes, "and lower total personal income than previously assumed indicates less consumer demand."
The projected slowdown in sales isn't expected to make an impact until the next budget period, beginning in 2021. At that point, the forecast says, sales will begin trending down by 5 percent relative to the current period "due to the lower economic outlook" associated with COVID-19.
The pandemic has also changed how Oregonians are making marijuana purchases, the report found, though perhaps not as much as one might expect. The share of sales completed by delivery services more than doubled in recent months, but it remained relatively small, making up just 1.4 percent of total sales. As the Office of Economic Analysis observed, "Consumers still prefer to shop in store."
Oregon is one of a handful of states looking to legal cannabis sales to help buoy tax revenues. A report published last month by cannabis regulators in Michigan, where legal sales to adults began this past December, forecasts annual marijuana sales in that state to top $3 billion as the market matures. That would mean another 13,500 jobs and roughly $500 million per year in taxes to state coffers. Factoring in the effects on peripheral businesses, the state found, the "total economic impact is estimated to be $7.85 billion with a total impact on employment of 23,700."
Although tax revenue from cannabis sales will help pad budgets in many legal states, the Oregon report doesn't mince words: The pandemic's hit to the state's economy will be drastic. Oregon's current recession is "the deepest on record with data going back to 1939," according to state analysts, and it hit with virtually no warning. "The path looks more like what happens to economic activity during a labor strike or in the aftermath of a natural disaster."
For its part, Oregon's Office of Economic Analysis predicts a relatively swift recovery. "While this recession is extremely severe, it is expected to be shorter in duration than the Great Recession," analysts wrote. "The economy should return to health by mid-decade."
New Mexico Governor Says Legalizing Marijuana Would've Funded Programs Cut Due To Coronavirus
New Mexico Governor Says Legalizing Marijuana Would've Funded Programs Cut Due To Coronavirus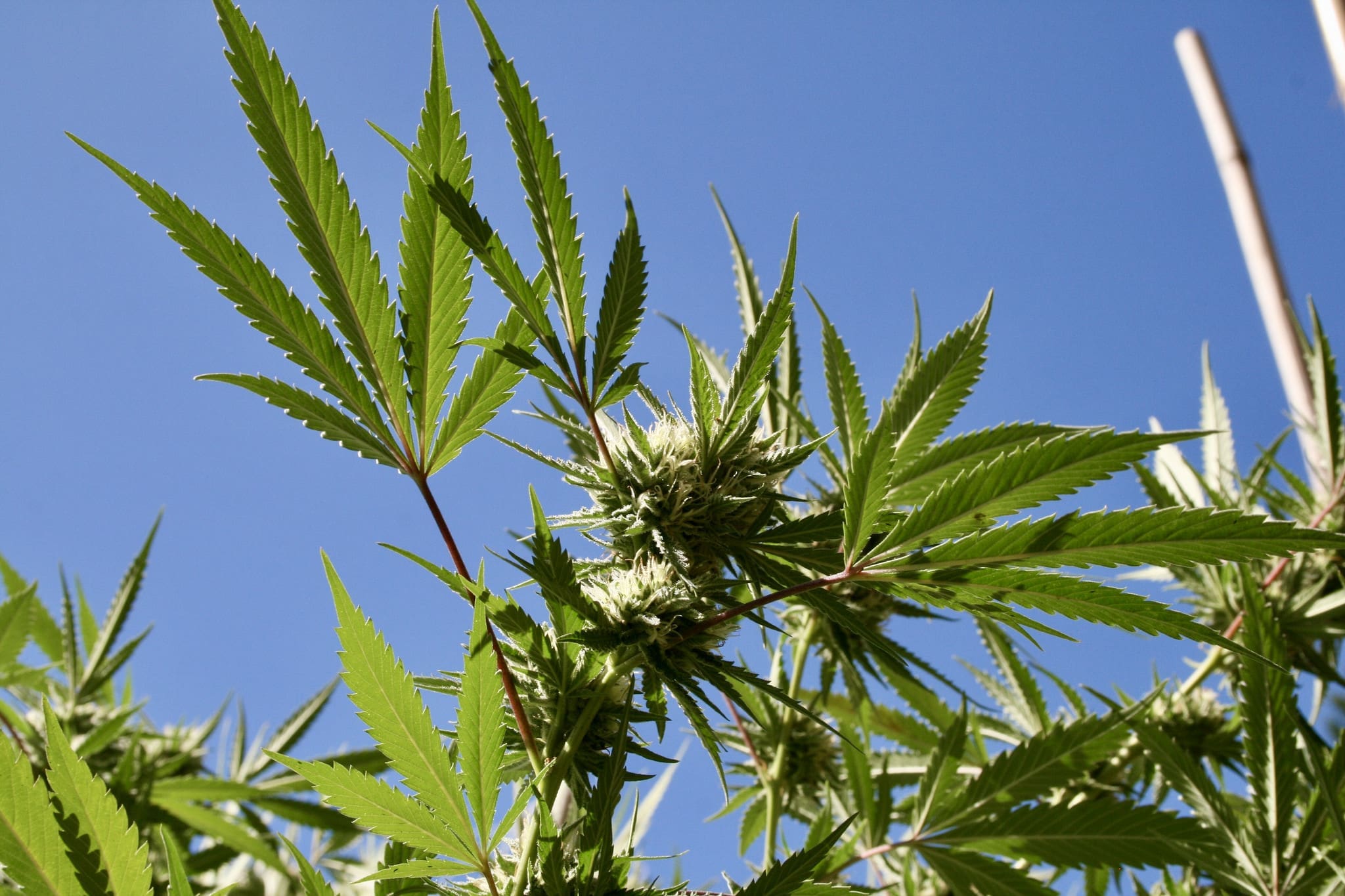 The governor of New Mexico said last week that the state needs to explore every option for economic relief, and that includes passing marijuana legalization.
Near the end of a two-hour livestream updating residents on the state's coronavirus response efforts on Wednesday, Gov. Michelle Lujan Grisham (D) was asked whether she was in favor of the legislature passing adult-use legalization during an upcoming special session to generate tax revenue to offset financial challenges caused by the pandemic.
"Let's end on a high note," the governor joked, adding that she felt suspensions of various capital projects due to the health crisis "likely would not have occurred" if lawmakers had legalized recreational marijuana during this year's regular session as she'd unsuccessfully urged them to do.
"The projections are nearly $100 million of recurring revenue into the budget" from cannabis legalization, she said. "If we want economic support and economic relief, then we have to use every economic idea. And I want to point out also that the vast majority of New Mexicans favor recreational cannabis."
Watch the governor's marijuana comments, starting around 2:18:10 into the video below: 
Lujan Grisham hinted that she may actively campaign against lawmakers who blocked her legalization bill in this year's regular session.
"We have an opportunity," she said. "I think all of our policymakers need to think clearly—and they should expect me to be supporting in the next general election—we have to pass recreational cannabis in the state. We need to diversify our economy, we need to increase opportunity for recurring revenue and we have to rebuild an economy that has suffered dramatically during this public health crisis."
The governor made a similar argument last month, though she also acknowledged that the $100 million revenue estimate, which was released by a working group the governor formed to study the impact of legalization last year, would likely have been affected by the pandemic.
It should also be noted that the $100 million figure is an estimate of the combined tax revenue from the existing medical cannabis market and the add-on of adult-use sales. And that's after the latter market matures.
Further, a legalization bill that passed one Senate committee earlier this year only to be rejected in another before the close of the short 30-day session stipulated that sales would have begun on July 1, meaning the state would not have been able to collect the much-needed revenue in the midst of the health crisis, unless emergency action was taken.
Legalization might not have happened as planned during New Mexico's regular 2020 legislative session, but the governor said in February that she's open to letting voters decide on the policy change via a ballot referendum.
While the Lujan Grisham didn't directly answer the question about whether legalization should be pursued during the special session in June, a spokesperson for her office recently said that it's unlikely the reform move will happen during the window.
New York Governor Says 'I Believe We Will' Legalize Marijuana
Photo courtesy of Brian Shamblen.
Oklahoma Lawmakers Decline To Override Governor's Medical Marijuana Delivery Veto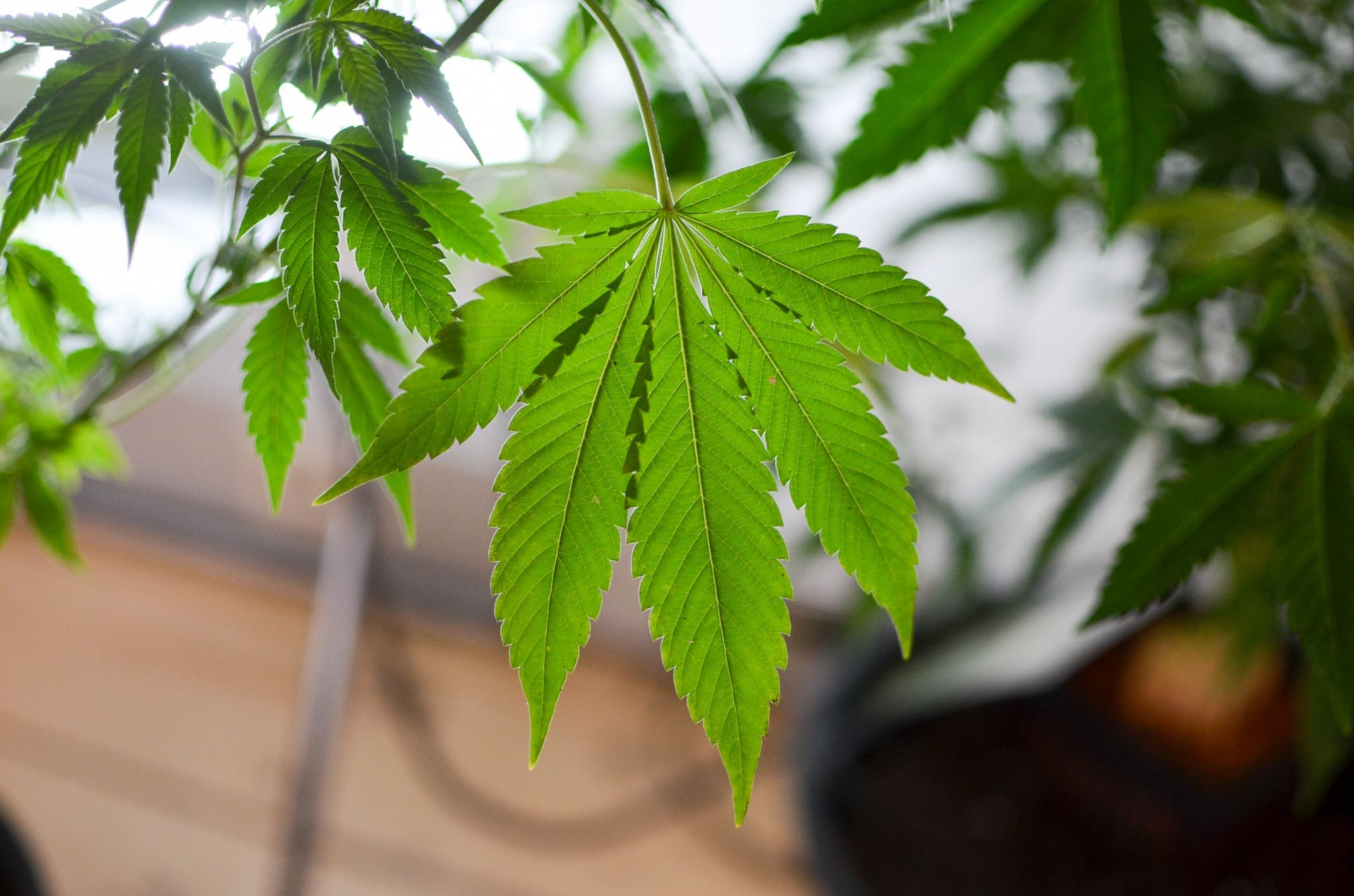 After the governor of Oklahoma vetoed a wide-ranging medical marijuana expansion bill on Thursday, advocates mounted a last-minute push to get lawmakers in both chambers to override the action on their last day in session Friday. But by the afternoon, the legislature adjourned for the session without taking up the proposal again.
Gov. Kevin Stitt (R) took advocates by surprise when he rejected HB 3228, which had cleared the legislature with impressively strong bipartisan support sufficient to override a veto. Among other things, the bill would have allowed out-of-state residents to obtain temporary medical cannabis licenses, permitted deliveries to patients and revised a statute to make it so any first-time marijuana possession conviction would be punishable by a fine and no jail time.
House leadership reportedly lobbied the Senate to agree to take up an override vote, as they knew it would pass in their chamber but didn't want to waste time if senators weren't willing to act. But around noon on Friday, Senate leadership indicated that they would not be challenging the veto after all.
Shortly thereafter, both chambers completed their agendas for the day and voted to adjourn sine die, leaving the veto intact. The motion to end the session technically takes effect next Friday, May 29, so it is possible that lawmakers could take up additional legislation, including the cannabis bill, before they are finally done for the year.
The Oklahoma House of Representatives has adjourned the Second Regular Session for Fifty-Seventh Legislature Sine Die.

— OK House of Reps (@OKHouseofReps) May 22, 2020
Advocates held out hope until the last minute about the possibility of the Senate reversing course and voting on an override. Given the significant margin of passage in both chambers, they felt an override would have been achievable if they choose to hold a vote.
"It is Senate leadership's prerogative," Norma Sapp, executive director of Oklahoma NORML, said in a video update prior to adjournment. "The only thing I can say is possibly make more phone calls to your senators. Otherwise we're out here praying that something changes."
In a veto message, Stitt wrote that "HB 3228 is a lengthy bill that alters Oklahoma's medical marijuana program" and the "language in the bill makes substantial policy changes to the medical marijuana program that were not fully scrutinized through normal legislative procedures before the bill was received by my office in the middle of the night Saturday."
"While there is much room for improvement in the way our state's program operates, this bill does not address those items in a way I can support," he said.
While the governor declined to specify which provisions he opposes, here are the main changes the bill would have accomplished:
Out-of-state individuals would have been able to apply for temporary, 90-day medical cannabis patient licenses—even if they're weren't a registered patient in their home state. Those licenses would have been renewable.
The bill also proposed to remove a provision that requires people who aren't registered cannabis patients to state a valid medical condition if caught possessing marijuana in order to receive a reduced misdemeanor penalty.
Under the policy change, any person—regardless of whether they have a medical condition—would have faced a misdemeanor punishable by up to $400 and no jail time for first-time possession without a medical cannabis card.
Another provision celebrated by reform advocates would have made it so that medical marijuana patient and caregiver records couldn't be "shared with any other state agency or political subdivision without a warrant issued by a court of competent jurisdiction."
The bill also proposed several other changes such as allowing patients to pay a late fee to get their registration renewed if they missed the deadline by more than 30 days but fewer than 90 days.
For the delivery section, the legislation states that licensed dispensaries could transport cannabis products to patients' private residences as long as they were located within a 10-mile radius. If there weren't any dispensaries in that range, a dispensary more than 10 miles away could have still delivered products if they were based in the same country as the residence.
It's not clear which of these proposals the governor opposed to the extent that he chose to veto it. He signed a bill establishing a regulatory framework for Oklahoma's medical cannabis program last year after voters approved a legalization ballot measure in 2018.
Oklahoma activists filed a proposed ballot measure to legalize cannabis for adult use in December. Last month, a campaign staffer said they're awaiting state Supreme Court approval to gather signatures but tempered expectations that it would be feasible to collect enough in the allotted timeframe due to the coronavirus pandemic.
A state lawmaker also said he would be introducing a bill to legalize recreational marijuana and argued it would "potentially be a revenue funder" to fill coffers diminished by the health crisis.
Meanwhile, in Virginia, the governor signed a bill on Thursday officially making the state the 27th in the U.S. to decriminalize cannabis possession.
New York Governor Says 'I Believe We Will' Legalize Marijuana
Photo courtesy of Philip Steffan.