With Democrats In Control Of Virginia's Legislature, Advocates See A Path To Legalizing Marijuana Sales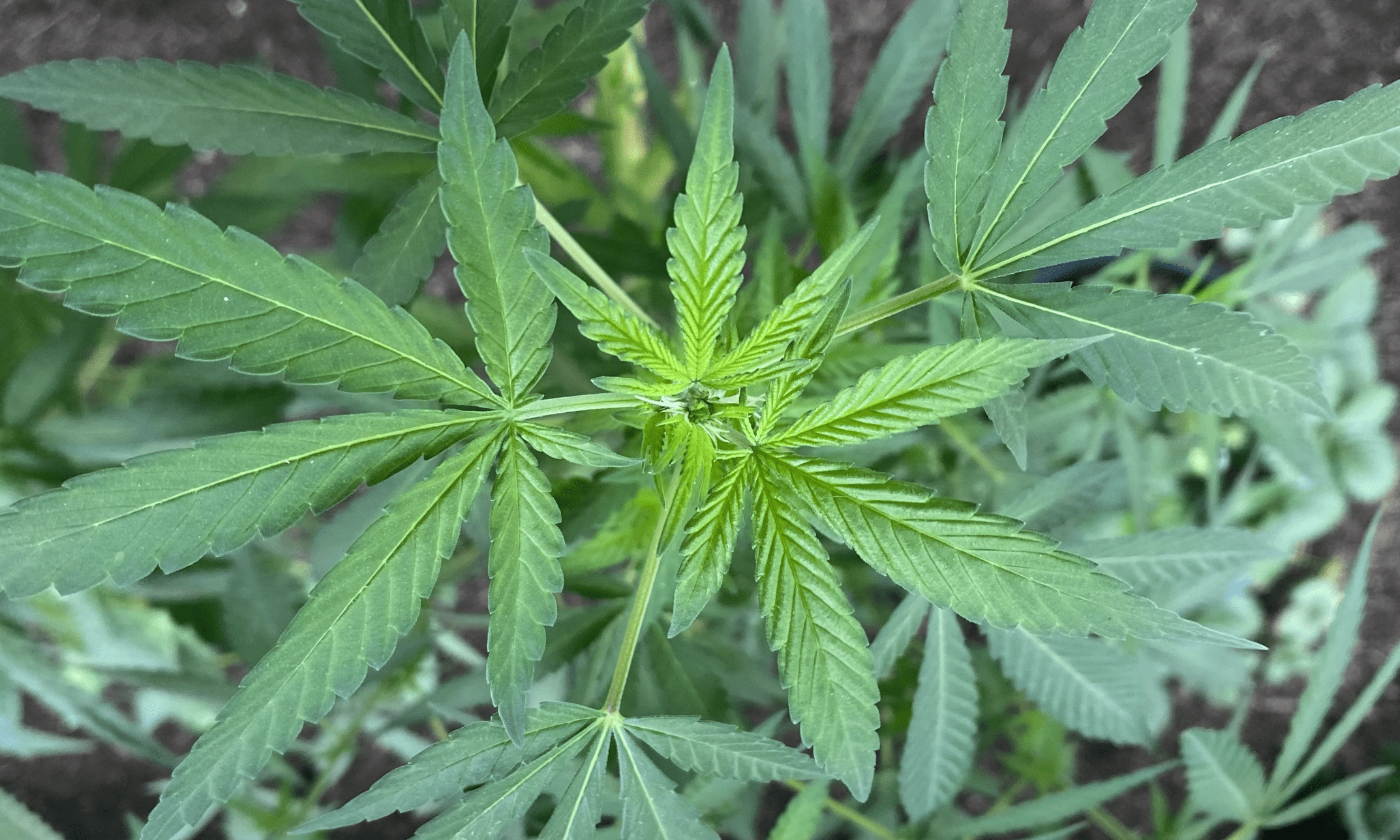 As the dust settles from Tuesday's elections, Democrats in Virginia emerged with control of both chambers of the state legislature, an outcome that many see as crucial to further marijuana reform, including legalizing and regulating sales. For advocates, the question now becomes what cannabis legislation Democrats will rally around and ultimately send to the desk of Republican Gov. Glenn Youngkin—as well as whether Youngkin try to amend or block those changes.
Led by Democrats, Virginia lawmakers in 2021 legalized the use, possession and limited personal cultivation of marijuana by adults. But Republicans later blocked the required reenactment of a regulatory framework for retail sales to begin in 2024. Since then, illegal, unlicensed storefronts have proliferated across the state amid Democratic control of the Senate, which passed a legal sales regulation bill this year, and a GOP majority in the House of Delegates, which killed that legislation. In 2024, however, Democrats will be in charge of both chambers.
At least one lawmaker, Sen. Adam Ebbin (D), who championed the 2021 law, is expected to introduce a bill in the coming session that would legalize commercial cannabis sales. But amid an influx of new lawmakers, uncertainty around Youngkin's stance and ongoing calls from Black and progressive advocates to build justice and social equity reforms into the legislation, it's shaping up to be a contentious process.
Some want to see Democrats take a more expedient approach to legal sales. JM Pedini, executive director of Virginia NORML, said the goal should be for the Democratic majority to pass a straightforward bill that Youngkin might let become law without his signature. If Youngkin vetoes the bill, Pedini told Marijuana Moment, Democrats won't have the power to reverse it. If they want legalization under a Youngkin administration, they'll have to compromise.
"Without the supermajority required to overturn a veto, any serious adult-use sales legislation must be both pragmatic and palatable in order to succeed," Pedini said. "Such a measure should be easy to read, limited in scope and have strong bipartisan support."
Asked what sort of legislation they thought would be "pragmatic" enough to get through Youngkin, Pedini, who also serves as national NORML's development director, pointed to a Republican-led bill from the 2022 legislative session that would have allowed current licensed medical marijuana dispensaries to expand sales to adults 21 and older. Under that proposal, producers would have had to pay a $1 million fee, and products would have been subject to a 21 percent excise tax.
To other advocates in the state, however, that approach falls short. Chelsea Higgs Wise, the executive director of Marijuana Justice, said Democrats need to use their new power to pass a bill that centers social equity and has repairs for drug war harms built into the framework for legal sales.
"I think the Democrats have to put their power and momentum into this session in order to show their commitment to the community members and to guarantee the same engagement in future campaigns," Wise said. At the same time, she acknowledged that "the community is going to have to push these legislators to have the political will not to make it simple."
Reached Thursday, Ebbin began by saying that "politics is the art of the possible."
"What's important to me is having a safe, tested, regulated product for sale that people know what they're getting—adults 21 and over. And that's a primary consideration," he told Marijuana Moment. "We have a legal product but no legal way to obtain it without growing or gifting, and that's not right."
He added that it's important, however, "that we have as diverse an ownership of this industry as possible, and that we recognize that the hundreds of millions of dollars in tax dollars that is generated can do a lot of good for social programs, including for communities that have been harmed by the war on marijuana."
Despite the new Democratic control of the full legislature, Republican Youngkin remains in the governor's office. While his administration has signaled its hesitance to move forward on further adult-use marijuana reform, the governor's own comments have been less clear.
"I don't write legislation for them; they've got to sort this out," Youngkin told local public media outlet VPM in February, when a separate sales bill from Ebbin was still in play. "I have said over and over again, I think that creating a market for cannabis is very complicated. There's other states that have struggled, and they've got to go do the work. And I've looked at them for sending me bills."
Ebbin, who saw the Republican-controlled House vote down that Senate-passed measure in the 2022 session, said last month that Youngkin "has been a challenge to deal with because he hasn't been forthcoming with his views on what he's willing to support."
"I'm not sure what the governor will sign, since he's been kind of cagey and not really supportive in his public statements," he said at the time.
White House Says 'Nothing Has Changed' With Biden's Marijuana Stance As Ohio Becomes Latest State To Legalize: "The president put out his stance on marijuana about a year and a half ago. Nothing has changed there."
Youngkin's office did not respond to multiple requests for comment from Marijuana Moment.
As for Wise at Marijuana Justice, she's doubtful it's possible at all for Democrats to thread the needle and dodge Youngkin's veto.
"I believe that Gov. Youngkin will ensure that the entire nation knows that he has been able to veto an adult sales bill in Virginia," she said. "He would love nothing more but to have that on his Republican resume. And I do not think that it should change our strategies except to know that this is going to be more than a one-session battle, and our community needs to see us take that fight seriously."
Asked whether it was possible that Democrats rally behind a bill that's narrow and designed to be palatable to Youngkin only to have the governor veto it anyway, Ebbin replied: "Yeah, I would say there would be a substantial chance of that."
A new Gallup poll released this week, however, shows that a majority of Republicans—along with 70 percent of Americans overall—support legalizing marijuana.
Youngkin has reportedly eyed a presidential run, while some pundits have mentioned his name as a possible vice presidential pick if former President Trump wins the Republican nomination. That he oversaw the loss of the GOP majority in the state House and a failure to gain seats in the Senate, though, will likely undermine that enthusiasm.
Given Wise's view that it's likely Democrats will have to wait for Youngkin's successor anyway, she said it makes more sense to craft a more robustly equity-focused bill, not one that would allow the state's existing medical marijuana dispensaries to get an early start on legal sales to the detriment of smaller businesses opened by equity applicants who wouldn't be able to enter the legal market until later.
"If we have the type of results that we did on Tuesday night, and we concede to Gov. Youngkin, that would be a complete disappointment to all the energy that was put into elections and getting us back to blue," Wise said. "What I'm going to be talking to legislators about, and I hope that they also keep thinking about, is, 'Do we want this to approach this out of fear or fairness?'"
It's more than equity ownership that Wise wants to see in the bill. "We still have not resentenced people inside [prisons] for marijuana offenses," she said. "Our parents are still being penalized in family court for responsible adult use that is legal. I just want to make sure we're able to continue to push those important parts of repealing prohibition that keeps us safe, as well as have conversations about what adult sales are looking at like."
Wise noted that while Ebbin has been the most outspoken lawmaker about his intentions to introduce a sales bill, others elected this week could play important roles in what any legislation ultimately looks like.
"I believe that the new people are not just gonna change the conversation, but they're going to drive the conversation," she said, pointing out that in addition to the election being a win for Democrats, it was also a strong showing for Black candidates.
"I believe that Black legislators and Black leadership is popping up in the Virginia legislature, and I believe that will be the driving force to ensure we've kept our promise from 2021 to do this equitably," she said. "I mean, we've got a Black speaker of the House for the very first time. We have a Black president pro temp that is back. It was a night of celebration of Black leadership in the political world of Virginia, and we are going to encourage them as best as we can."
Wise said Marijuana Justice wasn't willing to say "who our new champions are going to be yet," but she stressed that some members of the legislature have been on board with an equity emphasis since the first legalization law passed in 2021.
One thing advocates seem to agree on is that the victory for Democrats will chill any GOP-led efforts at rolling back legalization.
"Virginia's progress on cannabis law reform will be protected," said Pedini at NORML. "In recent years, there were multiple efforts to recriminalize personal possession, to repeal the prohibition on stops and searches based solely on marijuana odor, and to enact per se DUID limits for THC. A Democratic majority ensures such bills never make it to the floor of either chamber."
Wise agreed. "I do think this will definitely eliminate some of those tactics to roll back the reforms we've made, thankfully," she said, then added: "That's why we have to keep the momentum to put a real sales bill into place instead of compromising."
Under Ebbin's bill this past legislative session, recreational cannabis sales would have begun on January 1, 2024. Sales would have taken place through existing medical cannabis dispensaries as well as at new businesses run by people who live in "historically economically disadvantaged communities." Those operators would be eligible for training and support from current medical cannabis companies.
The legislation also included provisions for the resentencing of people currently incarcerated for cannabis convictions. Marijuana products would have been subject to a 21 percent excise tax, and localities could have imposed an additional three percent tax. Revenue would have supported reinvestment programs for historically economically disadvantaged communities, education for at-risk youth and addiction prevention services.
Days after the GOP-controlled House rejected that proposal, it also killed a bill that would have let medical cannabis businesses made certain state-level tax deductions. Republicans also scuttled separate legislation to create a psilocybin advisory board and reschedule the psychedelic.
Meanwhile in Virginia, several hemp businesses were recently hit with five-figure fines as part of an effort by the state to crack down on hemp cannabinoid products.
Two companies and a private citizen have also sued over the newly tightened rules for hemp products, which set the maximum amount of THC in hemp products at 0.3 percent concentration and 2 milligrams per package. The threshold made illegal hundreds of products already on store shelves. But late last month, a judge denied their claim.
GOP Presidential Candidate Vivek Ramaswamy Says He Voted Against Legalizing Marijuana In Ohio