Where Trump's Pick For Attorney General Stands On Drug Policy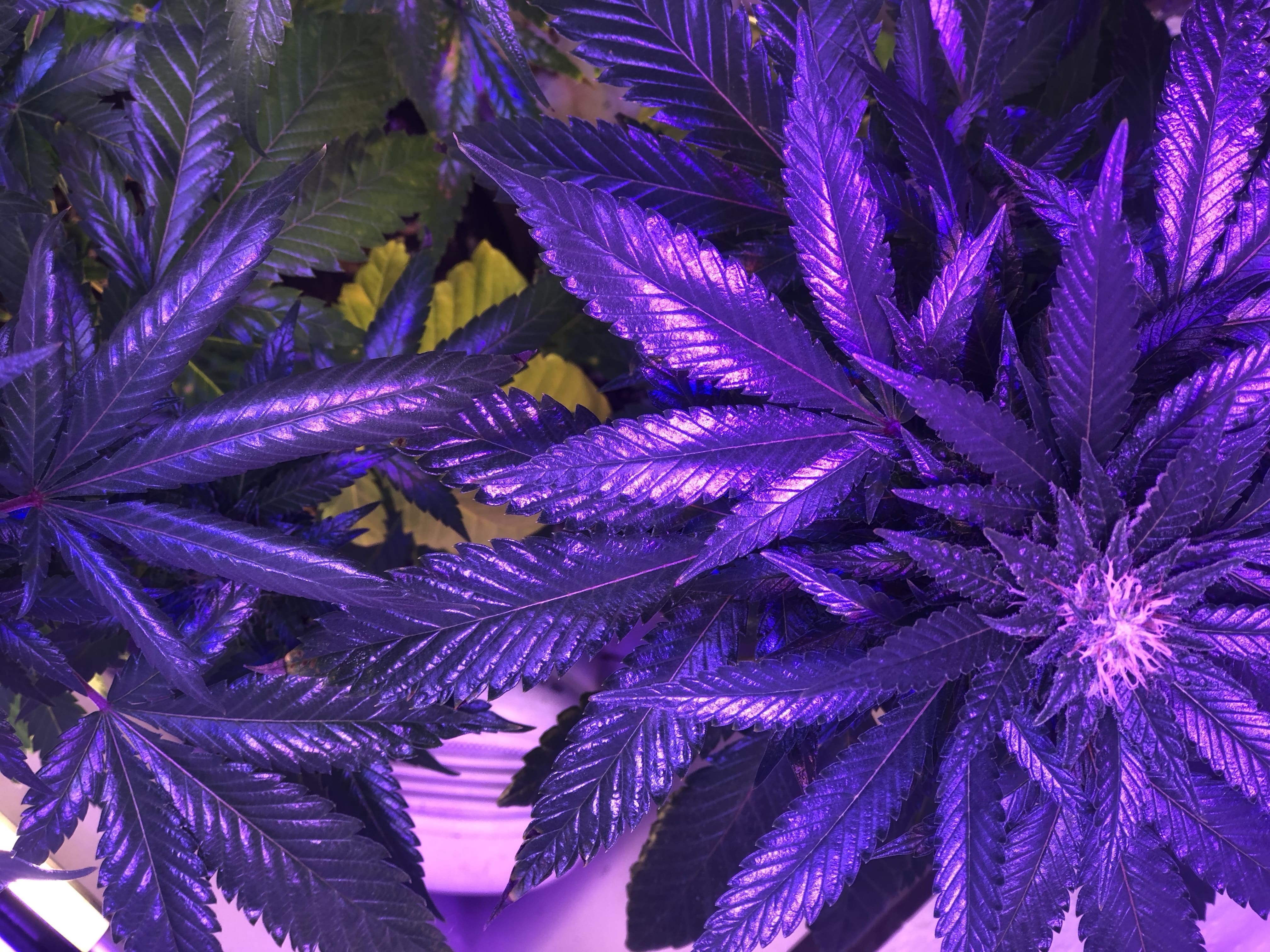 President Donald Trump said on Friday that he plans to nominate William Barr to replace Jeff Sessions as U.S. attorney general.
Barr, who previously served in the position under President George H. W. Bush's administration, seems less openly hostile to marijuana compared to other potential nominees whose names were floated—like New Jersey Gov. Chris Christie (R), who pledged to crack down on state-legal cannabis activity during his failed 2016 presidential bid.
That said, he developed a reputation as anti-drug while overseeing harsh enforcement policies under Bush.
….and one of the most highly respected lawyers and legal minds in the Country, he will be a great addition to our team. I look forward to having him join our very successful Administration!

— Donald J. Trump (@realDonaldTrump) December 7, 2018
The prospective nominee seems to share a worldview with the late president under whom he served. Bush called for "more prisons, more jails, more courts, more prosecutors" to combat drug use and dramatically increased the federal drug control budget to accomplish that goal. In 1992, Barr sanctioned a report that made the "case for more incarceration" as a means to reduce violent crime.
Barr wrote a letter explaining why he was releasing the report, which has now resurfaced as observers attempt to gauge how he will approach drug policy in the 21st century.
"[T]here is no better way to reduce crime than to identify, target, and incapacitate those hardened criminals who commit staggering numbers of violent crimes whenever they are on the streets," he wrote. "Of course, we cannot incapacitate these criminals unless we build sufficient prison and jail space to house them."
"Revolving-door justice resulting from inadequate prison and jail space breeds disrespect for the law and places our citizens at risk, unnecessarily, of becoming victims of violent crime."
He also wrote a letter to lawmakers in 2015 defending the criminal justice system—including mandatory minimum sentences—and encouraging Congress not to bring up a sentencing reform bill.
"It's hard to imagine an Attorney General as bad as Jeff Sessions when it comes to criminal justice and the drug war, but Trump seems to have found one," Michael Collins, director of national drug affairs for the Drug Policy Alliance, said in a press release. "Nominating Barr totally undermines Trump's recent endorsement of sentencing reform."
"The vast majority of Americans believe the war on drugs needs to be replaced with a health-centered approach. It is critically important that the next Attorney General be committed to defending basic rights and moving away from failed drug war policies. William Barr is a disastrous choice."
Another window into Barr's criminal justice perspective comes from 1989, when he wrote a Justice Department memo that authorized the FBI to apprehend suspected fugitives living in other countries and extradite them to the U.S. without first getting permission from the country. The intent of the memo seemed to be to enable the U.S. to more easily capture international drug traffickers.
In 2002, Barr compared drug trafficking to terrorism and described the drug war as the "biggest frustration" he faced under Bush. The administration "did a very good job putting in place the building blocks for intelligence building and international cooperation, but we never tightened the noose," he said.
Interestingly, as The Washington Post reported, Barr would be heading up a department where his daughter, Mary Daly, also works. Daly is the director of opioid enforcement and prevention efforts in the deputy attorney general's office, and she's established herself as an advocate for tougher criminal enforcement aimed at driving out the opioid epidemic.
Today's drug policy landscape is a lot different than it was in the early 1990s, though, and it's yet to be seen how Barr, if confirmed by the Senate, will navigate conflicting state and federal marijuana laws. He'll also be inheriting a Justice Department that no longer operates under an Obama-era policy of general non-intervention, after Sessions moved this year to rescind the so-called Cole memo that provided guidance on federal cannabis enforcement.
But for advocates, at least it's not the guy who said "good people don't smoke marijuana" anymore and it won't be one who campaigned for president saying he'd enforce federal prohibition in legal states, either.
Surgeon General Says Marijuana's Schedule I Status Hinders Research