Where Trump's Pick For Attorney General Stands On Drug Policy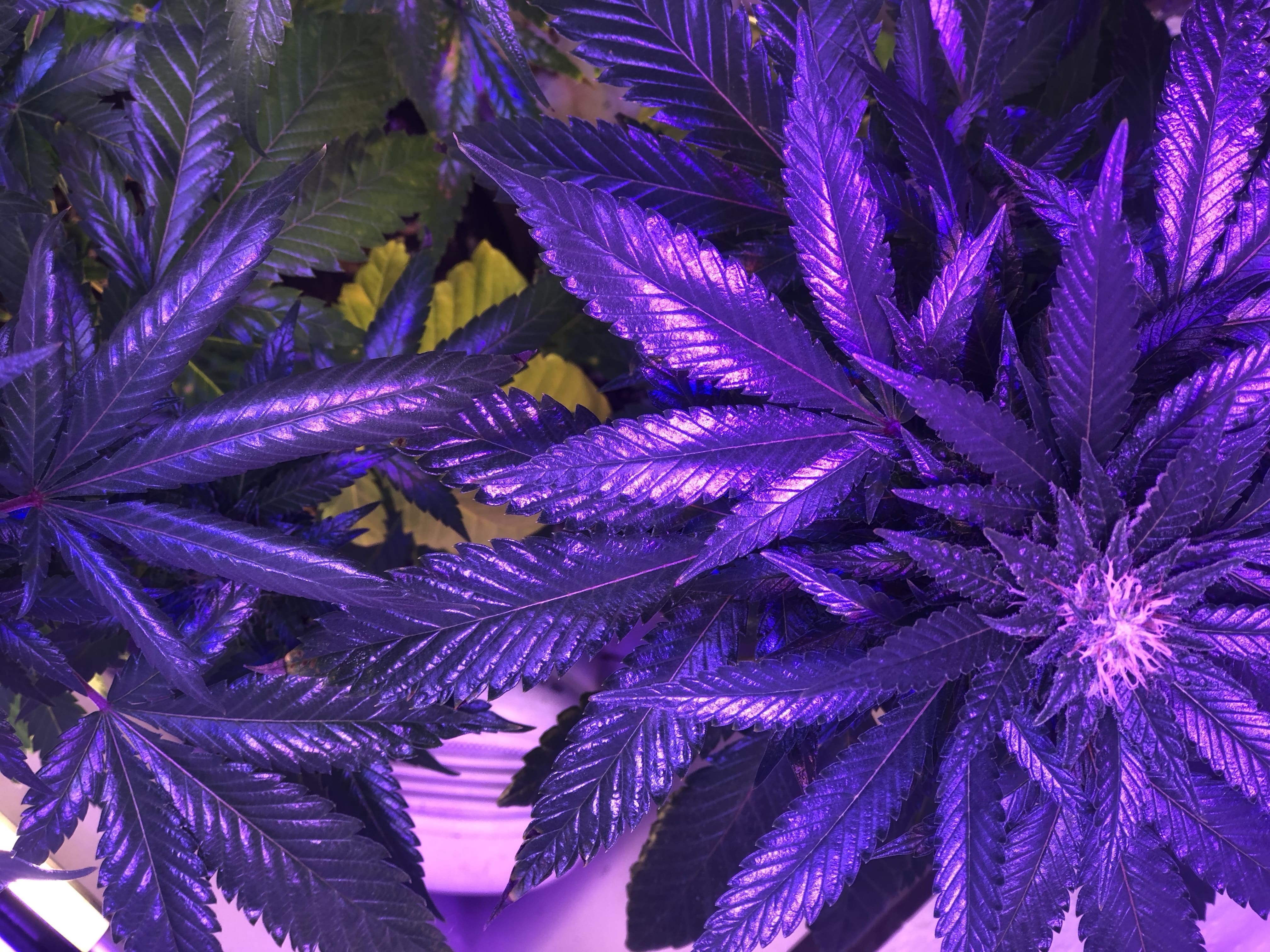 President Donald Trump said on Friday that he plans to nominate William Barr to replace Jeff Sessions as U.S. attorney general.
Barr, who previously served in the position under President George H. W. Bush's administration, seems less openly hostile to marijuana compared to other potential nominees whose names were floated—like New Jersey Gov. Chris Christie (R), who pledged to crack down on state-legal cannabis activity during his failed 2016 presidential bid.
That said, he developed a reputation as anti-drug while overseeing harsh enforcement policies under Bush.
….and one of the most highly respected lawyers and legal minds in the Country, he will be a great addition to our team. I look forward to having him join our very successful Administration!

— Donald J. Trump (@realDonaldTrump) December 7, 2018
The prospective nominee seems to share a worldview with the late president under whom he served. Bush called for "more prisons, more jails, more courts, more prosecutors" to combat drug use and dramatically increased the federal drug control budget to accomplish that goal. In 1992, Barr sanctioned a report that made the "case for more incarceration" as a means to reduce violent crime.
Barr wrote a letter explaining why he was releasing the report, which has now resurfaced as observers attempt to gauge how he will approach drug policy in the 21st century.
"[T]here is no better way to reduce crime than to identify, target, and incapacitate those hardened criminals who commit staggering numbers of violent crimes whenever they are on the streets," he wrote. "Of course, we cannot incapacitate these criminals unless we build sufficient prison and jail space to house them."
"Revolving-door justice resulting from inadequate prison and jail space breeds disrespect for the law and places our citizens at risk, unnecessarily, of becoming victims of violent crime."
He also wrote a letter to lawmakers in 2015 defending the criminal justice system—including mandatory minimum sentences—and encouraging Congress not to bring up a sentencing reform bill.
"It's hard to imagine an Attorney General as bad as Jeff Sessions when it comes to criminal justice and the drug war, but Trump seems to have found one," Michael Collins, director of national drug affairs for the Drug Policy Alliance, said in a press release. "Nominating Barr totally undermines Trump's recent endorsement of sentencing reform."
"The vast majority of Americans believe the war on drugs needs to be replaced with a health-centered approach. It is critically important that the next Attorney General be committed to defending basic rights and moving away from failed drug war policies. William Barr is a disastrous choice."
Another window into Barr's criminal justice perspective comes from 1989, when he wrote a Justice Department memo that authorized the FBI to apprehend suspected fugitives living in other countries and extradite them to the U.S. without first getting permission from the country. The intent of the memo seemed to be to enable the U.S. to more easily capture international drug traffickers.
In 2002, Barr compared drug trafficking to terrorism and described the drug war as the "biggest frustration" he faced under Bush. The administration "did a very good job putting in place the building blocks for intelligence building and international cooperation, but we never tightened the noose," he said.
Interestingly, as The Washington Post reported, Barr would be heading up a department where his daughter, Mary Daly, also works. Daly is the director of opioid enforcement and prevention efforts in the deputy attorney general's office, and she's established herself as an advocate for tougher criminal enforcement aimed at driving out the opioid epidemic.
Today's drug policy landscape is a lot different than it was in the early 1990s, though, and it's yet to be seen how Barr, if confirmed by the Senate, will navigate conflicting state and federal marijuana laws. He'll also be inheriting a Justice Department that no longer operates under an Obama-era policy of general non-intervention, after Sessions moved this year to rescind the so-called Cole memo that provided guidance on federal cannabis enforcement.
But for advocates, at least it's not the guy who said "good people don't smoke marijuana" anymore and it won't be one who campaigned for president saying he'd enforce federal prohibition in legal states, either.
Surgeon General Says Marijuana's Schedule I Status Hinders Research
Read: Here's The Final 2018 Farm Bill That Will Legalize Hemp
The final text of the 2018 Farm Bill was released on Monday, and industrial hemp legalization made the cut. Votes to send the legislation to President Trump's desk are expected this week.
The bipartisan provision, championed by Senate Majority Leader Mitch McConnell (R-KY), will enable U.S. farmers to cultivate, process and sell hemp, the market for which is now a multi-billion dollar industry.
Following the announcement last month that lawmakers in the Senate and House Agriculture Committees had reconciled their respective versions of the agriculture legislation—with hemp legalization in the mix—questions remained about a controversial provision in the Senate version that would ban people with felony drug convictions from participating in the hemp industry.
But a compromise was reached and the final version will allow such individuals to work for hemp businesses after 10 years.
Read the text of the final 2018 Farm Bill's hemp provisions here, followed by explanatory statements from the conference committee:
Farm Bill Hemp Provisions by on Scribd
Marijuana Moment excerpted the above sections dealing with hemp from the full 807-page Farm Bill and committee explanatory documentation.
"While this Farm Bill is a missed opportunity, there are some good provisions," Rep. Earl Blumenauer (D-OR) said in a press release. "One of those provisions is to roll back our senseless hemp prohibition."
"Our forefathers would be rolling in their graves if they saw us putting restraints on a versatile product that they grew themselves. We have farmers growing thousands of acres of hemp in dozens of states across the U.S. already. You can have hemp products shipped to your doorstep. This is a mainstream, billion-dollar industry that we have made difficult for farmers. It's past time Congress gets out of their way."
Under the legislation, hemp would no longer be in the jurisdiction of the Justice Department. Rather, the U.S. Department of Agriculture will lightly regulate the crop.
If the bill passes and President Trump signs it, hemp legalization will go into effect on January 1, according to VoteHemp.
Watch: Sen. Mitch McConnell Uses Hemp Pen To Sign Farm Bill Legalizing The Crop
Watch: Sen. Mitch McConnell Uses Hemp Pen To Sign Farm Bill Legalizing The Crop
Senate Majority Leader Mitch McConnell (R-KY) signed off on the final version of the 2018 Farm Bill on Monday…and he used a pen made of marijuana's non-psychoactive cousin, hemp, to so do.
The senator has been the leading proponent of an industrial hemp legalization provision, which recently made its way into the final version of the wide-ranging agriculture legislation.
"Making it official with my hemp pen," McConnell wrote in a tweet that includes video of him signing off on the proposal. "Proud to have served as conferee on Farm Bill & to fight for Kentucky priorities."
Making it official with my hemp pen!🖋️ Proud to have served as conferee on #FarmBill & to fight for #Kentucky priorities. With today's signature, my provision to legalize industrial #hemp is 1 step closer to reality. Looking forward to voting YES on this bill & sending to @POTUS pic.twitter.com/8ypwBebXy7

— Leader McConnell (@senatemajldr) December 10, 2018
"With today's signature, my provision to legalize industrial hemp is 1 step closer to reality. Looking forward to voting YES on this bill & sending to [President Donald Trump]."
The full text of the final Farm Bill legislation is expected to be publicly released on Tuesday, with votes anticipated in the House and Senate in the coming days.
Lawmakers Reach Compromise Over Controversial Hemp Legalization Felony Provision
Photo courtesy of Gage Skidmore.
New York Governor May Include Marijuana Legalization In Budget Proposal Next Month
New York Gov. Andrew Cuomo (D) might just go ahead and include full marijuana legalization in his budget proposal set to come out next month, Crain's reported on Monday.
Two state lawmakers told the outlet that they'd heard rumors about the governor's plan, which would build on his recent efforts to put legalization on the table during the next legislative session. Cuomo instructed a working group to draft legalization legislation in August after the state Department of Health came out with a report that found the pros of ending cannabis prohibition outweigh the cons.
If the historically anti-marijuana governor, who as recently as last year was calling cannabis a "gateway drug," did put legalization in his budget proposal, it'd mean "the state could have a fiscal framework for the program as soon as April," Crain's reported.
What exactly that fiscal framework would look like is unclear, and Cuomo's office declined to comment on the report. It's possible that the budget would account for the costs of whatever legislation the working group ultimately releases; however, since the bill has yet to be released and the governor's proposal is expected for January, that might be cutting it close.
In 2014, reform advocates expressed disappointment after Cuomo and leading lawmakers agreed to a budget deal that did not include a medical marijuana legalization bill. Months later, Cuomo signed separate medical cannabis legislation and, in the years since, the governor has grown more amenable to broader reform—especially in the heat of a contentious primary battle against Cynthia Nixon this year.
When the state does go forward with legalization, money is going to be a point of particular interest for lawmakers and advocates, as can already be seen as a debate over a proposal to use cannabis sales tax revenue for public transit in New York City intensified last week.
New York Cannabis Clash: Should Marijuana Taxes Fund Subways Or Social Justice?
Photo courtesy of Zack Seward.