Where Missouri's US Senate Candidates Stand On Marijuana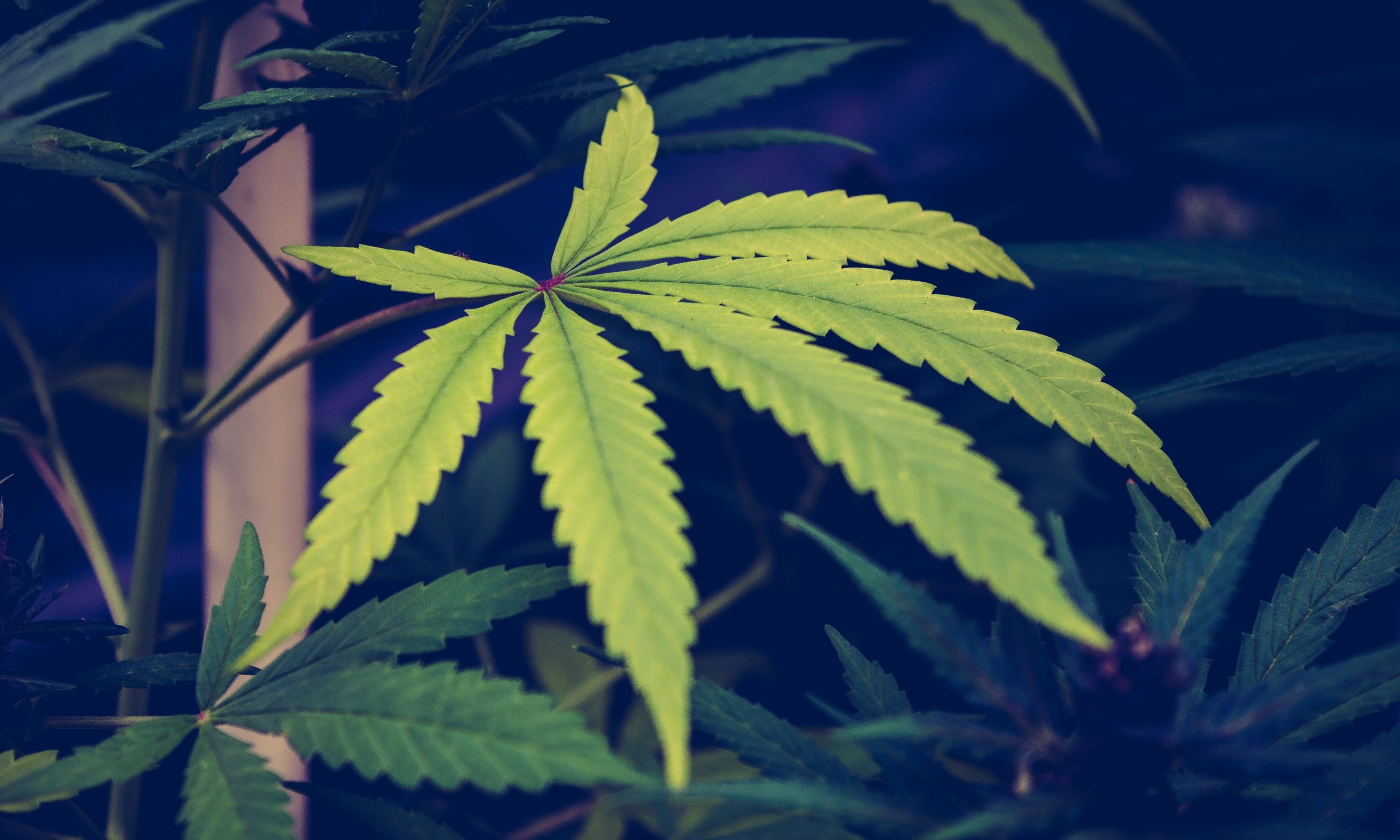 Missouri is proving to be one of the most consequential battlegrounds in Democrats' fight to regain control of the U.S. Senate, with polls showing Democratic incumbent Sen. Claire McCaskill and Republican state Attorney General Josh Hawley in a dead heat.
But when voters hit the polls in November, they won't just be selecting a candidate. Three separate competing medical marijuana initiatives will also appear on the ballot, which begs the question: where do McCaskill and Hawley stand on the issue?
Neither candidate has made cannabis reform a central campaign platform, and neither has voiced support for adult-use legalization. Still, there are some key differences in how each candidate has approached marijuana.
For most of her career, McCaskill has opposed cannabis reform. As recently as 2015, the senator said she felt "torn" about the prospect of legalization, but that she was "looking into it."
"I'm an old prosecutor, and the marijuana that's out there today is a lot stronger than the marijuana that was running around when I was in college in the 70s," she said. "We've got to learn how we do this and whether we can protect children."
"I think we're headed that direction, but there's something in me that wants this to be very very cautious."
This August, McCaskill said that medical cannabis should be approved in Missouri, though she declined to endorse a specific initiative. She told the St. Louis Post-Dispatch that she was "a little uncomfortable" with the language of one of the ballot measures, however.
She's also talked about the potential therapeutic benefits of cannabis for seniors.
"I don't think there are enough seniors that realize that there are some therapeutic benefits to medical marijuana, marijuana that you consume opposed to smoke when you're young and in a pair of jeans and a t-shirt."
But generally speaking, the senator has distanced herself from cannabis on the campaign trail. And that's extended to legislation, too. McCaskill has a "C" grade from NORML, as she hasn't signed her name onto a single piece of cannabis-related legislation as a cosponsor during her nearly 12 years as a U.S. senator.
But in an interview with Politico, Rep. Earl Blumenauer (D-OR) predicted that McCaskill would become more vocal about cannabis as Election Day approached, noting that she stands to get a boost from the inclusion of marijuana initiatives on her state's November ballot. Medical cannabis "just might be the margin of victory for Claire McCaskill," he said.
"She will benefit from it being on the ballot. That just drives particularly young people to vote. But as we move closer to Election Day, I make a prediction that Claire becomes more and more comfortable and probably outspoken—especially when it comes to medical marijuana and veterans."
So far, McCaskill hasn't seriously seized on that opportunity.
Even less is known about Hawley's views on marijuana. The state attorney general said last month that he was "inclined" to support one of the three medical cannabis legalization initiatives on the ballot, but he wanted to ensure that certain "guardrails" were in place to ensure that the program exclusively serves patients.
"I want to look closely at how the ballot language is structured," he said.
That essentially sums up what's publicly known about Hawley's individual position on cannabis reform. However, during his time as Missouri attorney general, his office argued that a constitutional amendment that protects the rights of farmers to grow crops did not cover marijuana, as some individuals convicted on cultivation charges claimed.
"The plain language of the Amendment does not support [the] argument that voters passed the Amendment with the intent to repeal Missouri's controlled-substances law and permit the unregulated cultivation, possession, and sale of marijuana," Hawley's office wrote.
Marijuana Moment reached out to the candidate's campaign for more information about the candidate's position on the issue, but a representative did not respond by the time of publication.
If either candidate wants to widen the polling gap between them, it might serve their interests to take a stronger position in favor of cannabis reform. Fifty-four percent of Missouri voters believe that state constitution should be amended to "allow the use of marijuana for medical purposes, and create regulations and licensing procedures for marijuana and marijuana facilities," according to a poll released last month.
Only 35 percent of voters said they opposed that notion.
Competition Heats Up Between Missouri Medical Marijuana Campaigns
Photo courtesy of Democracy Chronicles.