Washington Lawmakers Set To Enact Interstate Marijuana Sales Bill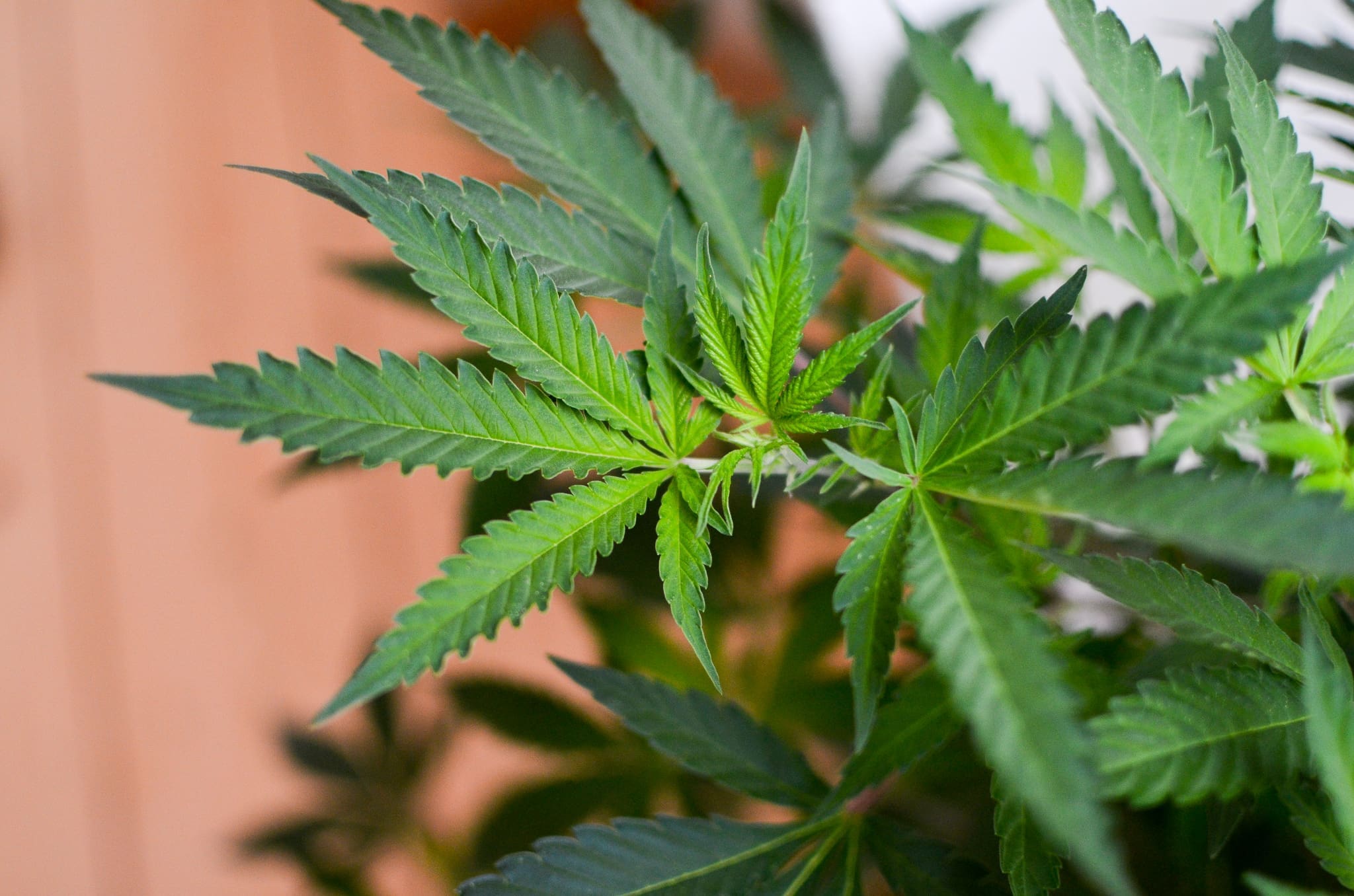 Lawmakers in Washington State are on the cusp of passing legislation that would set the stage for licensed marijuana businesses to be able to engage in cross-border commerce with cannabis companies in other legal states.
The state's House of Representatives approved the bill, SB 5069, in a 71–26 vote on Wednesday. Members approved a minor amendment on the House floor to correct what was described as "a scrivener's error" in a version passed by the Senate last montΩh. The fix means the legislation still needs one more final Senate nod before it can proceed to Gov. Jay Inslee (D) for his signature.
The measure would not immediately allow interstate cannabis commerce. Rather, it would give the governor the authority to enter into agreements with other legal states only if there's a federal law change "to allow for the interstate transfer of cannabis" or if the U.S. Department of Justice (DOJ) issues an opinion "allowing or tolerating" marijuana commerce across state lines.
"Sometimes government falls behind events. This is a small way of being proactive," Rep. Sharon Wylie (D) said on the floor on Wednesday. "Should the federal government act when we are not in session, we don't know how they would act. We don't know when they will act, but this sends a message and sets us up so that we can respond responsibly."
Both other West Coast states, Oregon and California, have already adopted similar laws. California's, however, would also allow the state's attorney general to trigger the policy change through a legal opinion absent any new federal moves. In January, state regulators requested that Attorney General Rob Bonta's (D) office prepare that guidance.
"This puts us on the same playing field as those other states, and it also makes sure that our vendors and our licensees are informed of what is going on in their world," Wylie said on the Washington House floor on Wednesday.
Under the bill, if either of the two federal conditions are met, state regulators would be required to provide written notice of the federal policy change, as well as any state-level "statutory changes necessary to authorize the sale, delivery, and receipt of cannabis" from out-of-state companies. Regulators would also need to adopt necessary rules for marijuana imports and exports, although authority to actually enter agreements with other states would rest in the governor's hands.
Products imported from out-of-state businesses would be required to comply with Washington regulations, including those related to packaging and labeling.
—
Marijuana Moment is tracking more than 1,000 cannabis, psychedelics and drug policy bills in state legislatures and Congress this year. Patreon supporters pledging at least $25/month get access to our interactive maps, charts and hearing calendar so they don't miss any developments.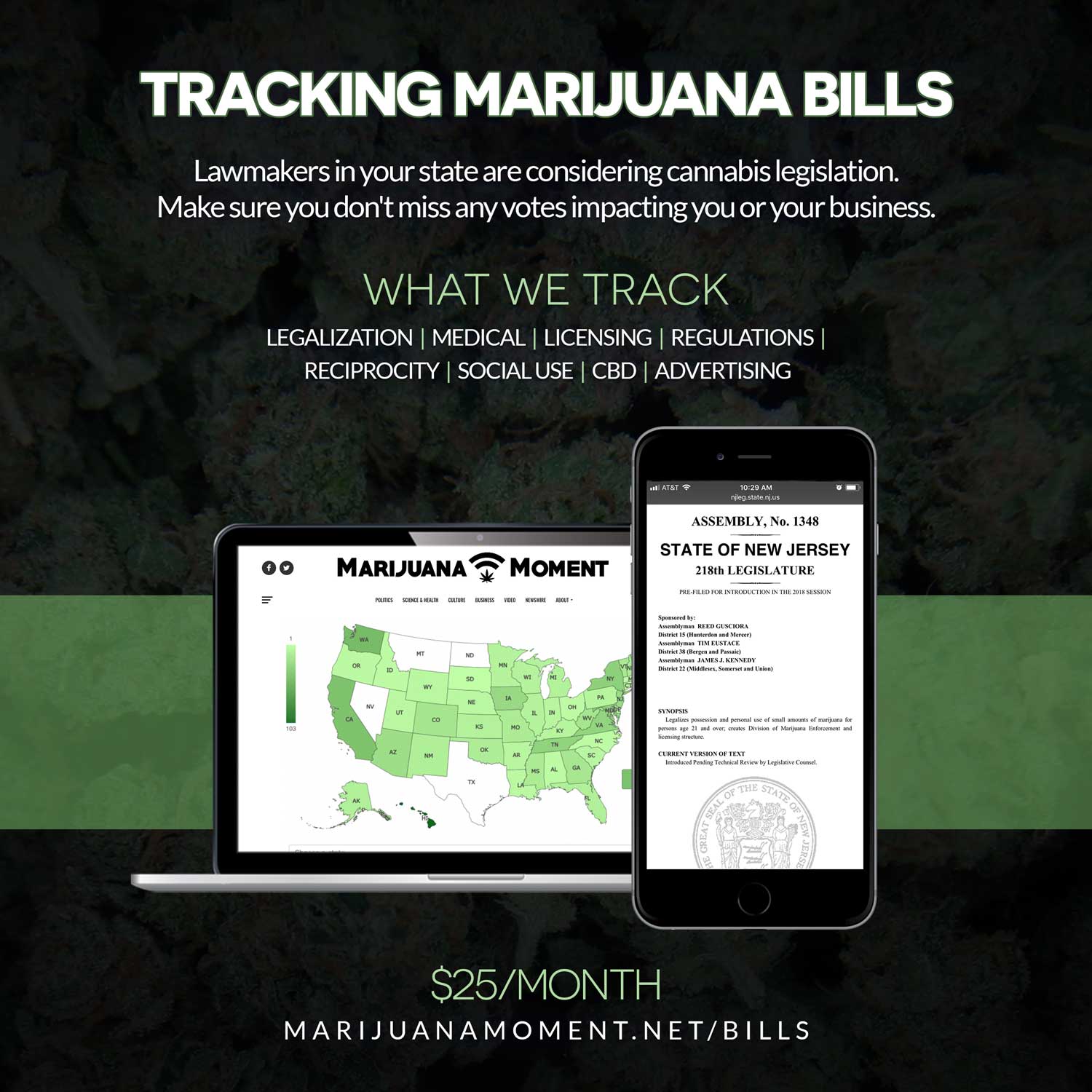 Learn more about our marijuana bill tracker and become a supporter on Patreon to get access.
—
Supporters in Olympia have described the proposal as a way to keep Washington's legal cannabis industry competitive with out-of-state businesses ahead of what many view as the inevitable end to federal prohibition.
Ahead of last month's Senate floor vote, Sen. Ann Rivers (R), the bill's prime sponsor, called Washington—which legalized cannabis for adults through a ballot initiative in 2012—"a leader in the cannabis industry." But she warned that the state "could be left in the dust if we're out of town and unable to take action" when federal law changes.
"We know that legalization on the federal level is coming. We've seen bills introduced and it feels like it's getting closer," she said. SB 5069, she said, entrusts the governor "to look out for this industry and make sure that business can flow from our state to other states and back to us in a legal way, in a safe way and in a way that can be enforced."
The Washington State legislation represents the latest state-level attempt to prepare for eventual interstate cannabis commerce, even as marijuana remains federally prohibited. California's governor signed a similar measure last year, while Oregon Gov. Kate Brown (D) signed interstate marijuana commerce legislation into law in 2019.
"This will give us all three West Coast states with interstate commerce laws," said Adam Smith, founder of the nonprofit Alliance for Sensible Markets, which advocates for interstate cannabis trade. "That is not an accident. We've been working on that since 2019, when we passed the original bill in Oregon."
Smith told Marijuana Moment he doesn't expect states to wait for federal legalization to begin pursuing cross-border deals. He thinks the laws passed by West Coast states will nudge the Biden Administration into issuing agency guidance allowing interstate commerce to take place.
"We are sitting on the cusp," Smith said. "Now we want states to say, 'Hey, we have gone through this political process. We are ready to engage in conversation with other states. We just need to know that when you say you will not prosecute folks acting under state regulation, that you actually mean that.'"
"If the DOJ is going to tolerate state regulation of a federally illegal industry," he added, "there's absolutely no legal reason—and there's no practical reason—for them to say, 'Oh no, but we will draw the line at moving cannabis from California to New Jersey.'"
Ultimately bills like Washington's, Smith said, would allow states to opt-in to a national marijuana market. That could provide a opportunities for longtime producer states, including those on the West Coast, to sell products to other markets for higher prices. Meanwhile states with conditions less conducive to growing cannabis, or those just setting up a legal market, could import products from elsewhere rather than each state creating its own legal industry.
"None of this is about opening up commerce between Oregon, California and Washington. Sending underpriced cannabis back and forth between those borders, it's not going to help anyone," he said. "What this is about is opening up the possibility of deals and conversations with medical and adult-use states where growing cannabis is more difficult, more expensive [and] where it doesn't make sense to incentivize a lot of investment in production.'"
Smith, whose organization worked with the Cannabis Alliance and Washington Sun and Craft Growers Association in building support to pass the Washington bill, predicted some of the first cross-border agreements between states could be inked by the end of the year. "I think it's the most important shift that will happen since the first states legalized," he said, "and I think most people don't see it coming."
Lawmakers were working through dozens of bills ahead of the end of the legislative session this month, including a handful of drug-related proposals. One Senate measure, which was approved by the House on Tuesday, would commit the state to further studying psilocybin for therapeutic use. A House amendment to that bill would establish a pilot program at the University of Washington aimed at treating veterans and first responders. Because the pilot program was not contained in the version of the bill that passed the Senate, it needs the Senate's sign-off before going to the governor.
Both chambers have also passed legislation that would prohibit employers in the state from discriminating against job applicants who use test positive for marijuana use during the hiring process. It would not apply to off-duty cannabis use by people already employed.
Texas House Passes Bill To Allow Medical Marijuana As An Opioid Alternative And Replace THC Limit, Sending It To Senate
Photo courtesy of Philip Steffan.