Virginia Governor Pushes To Amend Hemp Restriction Bill To Protect Patient Access To CBD Products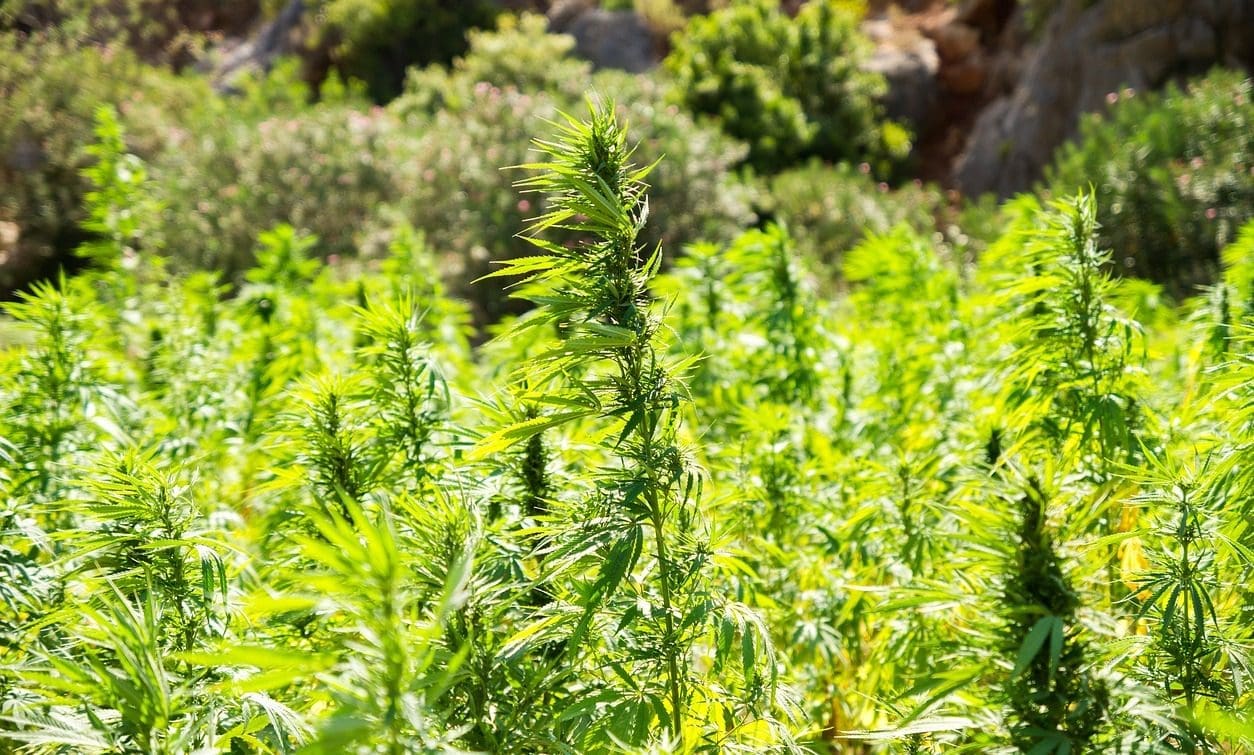 "The governor's amendment continues his efforts to crack down on dangerous THC intoxicants including synthetic products such as delta-8."
By Graham Moomaw, Virginia Mercury
Virginia Gov. Glenn Youngkin (R) is recommending changes to a pending state law that would exempt some non-intoxicating CBD products from strict new regulations on the sale of delta-8 THC and other hemp-based concoctions that get users high.
After significant pushback to a proposed rule limiting THC to 2 milligrams per package—which many hemp proponents have said would effectively destroy the industry in Virginia—the governor is proposing a carveout for products that have a 25-to-1 ratio of CBD to THC. Both chemicals are found in cannabis plants, but marijuana plants contain more psychoactive THC and hemp plants generally have higher amounts of non-intoxicating CBD.
Youngkin proposed his changes in the form of a substitute bill, a process typically used for more substantive amendments to legislation as opposed to minor technical fixes.
"The governor's amendment continues his efforts to crack down on dangerous THC intoxicants including synthetic products such as delta-8," Youngkin spokeswoman Macaulay Porter said Tuesday.
The amended bill reiterates that any business selling edible or smokable hemp products covered under the proposed rules would have to pay a $1,000 fee to register with the state and face fines of up to $10,000 per day for selling unlawful or mislabeled products.
Some of the changes came in response to pushback from Lisa Smith, a Virginia mother who advocated for the legalization of CBD oil eight years ago as a treatment for her daughter's severe epilepsy. Both Youngkin and House Speaker Todd Gilbert, R-Shenandoah, were receptive to Smith's concerns that an overly broad bill could jeopardize the shipments of CBD oil she receives regularly from a company based in Colorado.
"Following feedback from parents whose children have experienced positive benefits from CBD products, the substitute also includes a narrowly tailored exemption clarifying that the legislation will not outlaw those therapeutic products," Porter said. "Governor Youngkin's substitute takes into account these critically necessary products while going even further to clear store shelves of illegal products responsible for sending children to the hospital."
For months, state lawmakers have been wrestling with the question of how to clamp down on largely unregulated THC products that have become available at smoke shops and convenience stores despite having intoxicating effects similar to those produced by marijuana. Retail marijuana sales remain illegal in Virginia outside of the state-licensed medical dispensaries that could stand to gain from the state cracking down on businesses selling alternatives like delta-8.
Youngkin has also suggested scrapping a controversial rule that would have required the addition of "bittering agents" to any topical CBD products like creams and ointments. Those products aren't meant to be ingested, but giving them a purposefully unpleasant taste was pitched as a way to ensure no one would think about eating them. The bill still requires new topical products to come with a warning label stating they are "not intended for human consumption."
Skeptics of the proposal to allow higher THC levels in hemp-based products have warned it would undercut the bill's purpose and leave retailers more leeway to find creative workarounds to the new rules.
"While Governor Youngkin's amendments would prohibit the sale of synthetic marijuana-like products in the commonwealth, it would also keep products which contain THC in intoxicating amounts on store shelves," said JM Pedini, executive director of Virginia NORML, which supports marijuana legalization.
The legislative amendments proposed by Youngkin, which the General Assembly will take up April 12, largely reflect suggestions made by the Virginia Cannabis Association, a lobbying group representing many in the hemp industry. Former delegate Greg Habeeb, a lobbyist for the Virginia Cannabis Association, said the amendment "saves" a lot of the full-spectrum CBD products the group was hoping to save.
"They were very focused on achieving their public safety and public health goals while doing as little harm to the hemp industry as possible," Habeeb said of the Youngkin administration. "I think they've struck a pretty good balance."
The governor also recommended technical amendments to pending legislation to transfer oversight of the medical marijuana program from the Virginia Board of Pharmacy to the newly created Virginia Cannabis Control Authority on January 1. The authority was envisioned as a regulator for a recreational marijuana industry, but Youngkin and other Republicans have refused to go along with efforts to legalize retail marijuana sales outside the medical program.
This story was first published by Virginia Mercury.
South Carolina Medical Marijuana Legalization Bill's Fate In Question, But Supporters Are Making A Last-Ditch Push
Photo courtesy of Pixabay.