Vermont Governor Still Hasn't Decided On Legal Marijuana Sales Bill On Eve Of Signature Deadline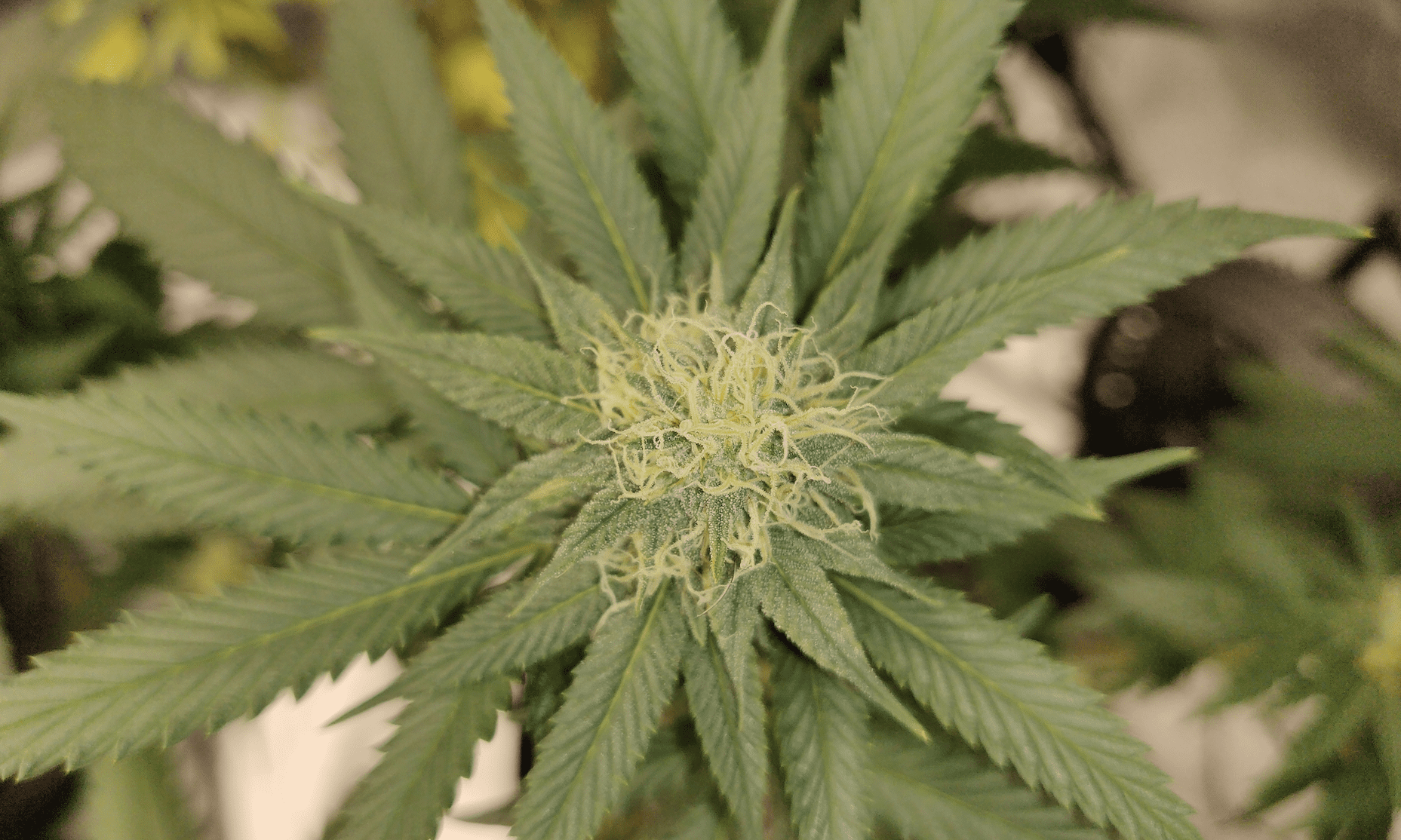 With just one day left to decide the fate of a bill to legalize marijuana sales in Vermont, Gov. Phil Scott (R) says he's still not sure what he's going to do with the proposal that's been on his desk since last week.
During a press briefing on Tuesday, the governor was asked for a status update on his thinking about the legislation. He's demurred several times on the question in recent days, stating that he needs to take into account newly expressed concerns from certain racial justice groups that have reached out to him.
"Obviously I have until tomorrow to come to a conclusion on that and I'm still weighing all the options and moving in that direction," Scott said, adding that he's "weighing what [legislators have] done, again, in good faith."
The governor has previously commended the legislature for their approach to S. 54. Differing versions of the bill passed each chamber before being reconciled in a bicameral conference committee last month. The legislature then approved the finalized proposal and sent it to Scott's desk.
Listen to the governor discuss the marijuana tax-and-regulate bill, starting around 33:45 into the video below: 
"They did move forward in a lot of areas that I had concerns about, but it still isn't exactly what I'd like to see and there are some shortcomings," he said. "So, again, I'll be reflecting on that over the next 24 hours and then coming to a conclusion tomorrow."
The governor's recently stated concerns about alleged racial justice-related inadequacies in the cannabis commerce bill is a new narrative that he hadn't expressed until after it passed the legislature in its final form. Previously, his criticism centered on issues such as impaired driving, taxes and local control—areas where lawmakers made concessions to Scott's positions.
Advocates are skeptical about the new messaging development and question whether the governor is simply looking for a cop-out to justify vetoing the bill. He rejected an earlier version of a bill to legalize low-level possession and home cultivation on a noncommercial basis in 2018 before negotiating changes with lawmakers that made him comfortable with signing revised legislation.
Lt. Gov. David Zuckerman (D), who's running against Scott for the governorship, stressed in a debate last week that while he agrees with the sentiment that more needs to be done to ensure racial justice, an imperfect bill can be improved upon, and the legislature has plenty of time to finesse the details before legal cannabis sales launch.
He also noted that separate legislation providing for automatic expungements of prior cannabis convictions would complement the restorative justice provisions of the tax-and-regulate bill. That proposal has also been formally transmitted to Scott's desk, and he has until Monday to act on it.
A coalition of Vermont civil rights and criminal justice reform groups including the state's ACLU chapter released a statement on Sunday that says while they share concerns about the limitations of the social equity components of the marijuana commerce bill, they feel it can be built upon and want the governor to sign it, in addition to the expungements legislation.
Under the cannabis commerce bill, a new Cannabis Control Commission would be responsible for issuing licenses for retailers, growers, manufacturers, wholesalers and labs. The body would also take over regulation of the state's existing medical cannabis industry from the Department of Public Safety .
A 30 percent THC limit would be imposed on cannabis flower, while oils could contain up to 60 percent THC. Flavored vape cartridges would be banned.
Local jurisdictions would have to proactively opt in to allow marijuana businesses to operate in their area. Municipalities would also be able to establish their own regulations and municipal licensing requirements.
A timeline for the legislation states that it would formally take effect on October 1, 2020—but regulators would then have to make a series of determinations about rules and licensing before retail sales would launch. Dispensary licenses would have to be issued on or before October 1, 2022.
A fiscal analysis on the final bill projects that Vermont will generate between $13.3 million and $24.2 million in annual cannabis tax revenue by Fiscal Year 2025. Licensing fees will lead to additional funds for the state, but the regulatory board created by the legislation will set those levels at a later date. For now, the Joint Fiscal Office estimates the fees could lead to another $650,000 in revenue every year. Municipalities hosting marijuana businesses will also be able to levy additional local fees.
The separate expungements bill would make it so those with convictions for marijuana possession of up to two ounces, four mature plants and eight immature plants prior to January 2021 would have their records automatically cleared. Those who receive expungements would be notified by mail.
It's not clear what will happen if Scott vetoes the legal cannabis sales bill. It passed the Senate with a veto-proof margin, but fell shy of that threshold in the House. If he neither signs nor vetoes the bill by the end of the day on Wednesday, it will become law.
Illinois Continues Record-Breaking Marijuana Sales Streak, New State Data For September Shows
Photo courtesy of Mike Latimer.