UK Gets One Step Closer To Medical Marijuana Legalization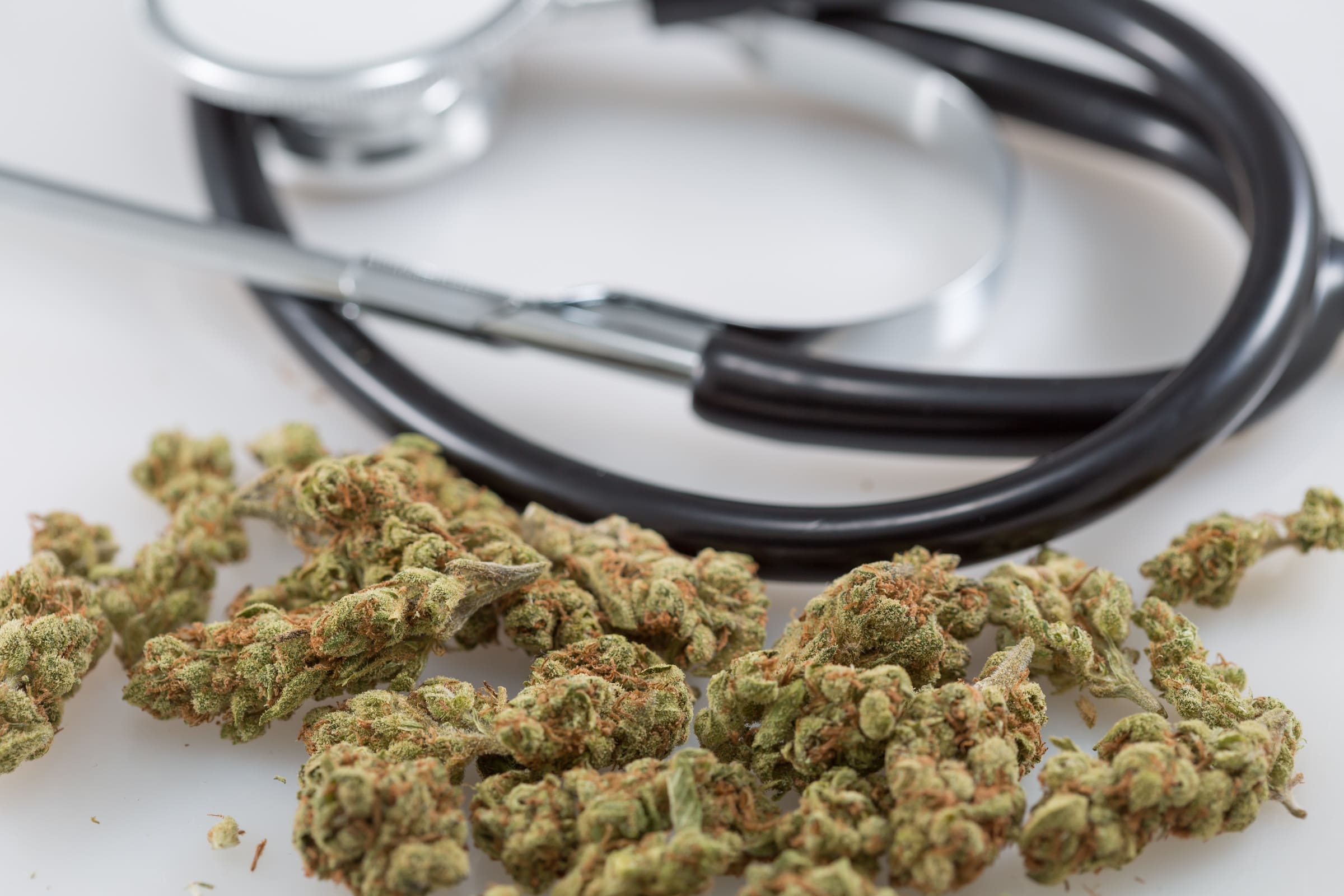 Marijuana has numerous therapeutic benefits and should be rescheduled under federal law, England's top medical officer announced on Tuesday.
Chief Medical Advisor for the UK Government Professor Dame Sally Davies said: "There is clear evidence from highly respected and trusted research institutions that some cannabis-based medicinal products have therapeutic benefits for some medical conditions."

— Michael Knowles (@mknowles_news) July 3, 2018
In a report reviewing the medical potential of cannabis, professor Sally Davies pointed to several health conditions the plant is known to treat. The list of maladies where there is "conclusive evidence" of marijuana's therapeutic benefits includes chronic pain, chemotherapy-induced nausea and vomiting and muscle spasms due to multiple sclerosis.
There's "moderate evidence" that marijuana can improve "short-term sleep outcomes" for individuals suffering from a wide range of other health conditions, according to the report.
"Schedule 1 drugs by definition have little or no therapeutic potential," Davies concluded. "As summarized in this review, there is now conclusive evidence of medicinal benefit of cannabis based products for certain medical conditions, and reasonable evidence of benefit for indications that they may be useful under restricted circumstances."
"My recommendation is that cannabis based medicinal products are moved out of Schedule 1 of the Misuse of Drugs Regulations 2001. It may be pragmatic for them all to be moved to Schedule 2 pending a fuller review by [the Advisory Council on the Misuse of Drugs] that can differentiate different products into the appropriate different Schedules."
CMO Report Cannabis Products Web Accessible by MarijuanaMoment on Scribd
The report is part of a two-stage review of laws governing cannabis in England. Last month, the country's interior ministry ordered the review—due in part to increased interest in reforming Britain's marijuana laws in order to provide relief for patients. High-profile cases of children suffering from epilepsy being denied treatment ignited calls for reform.
In February, it was reported that lawmakers would take up debate over the country's cannabis policy after the family of a six-year-old boy, Alfie Dingley, sought government approval to treat his severe epilepsy with marijuana. Prime Minister Theresa May (Conservative) rejected that appeal, however, and lawmakers ultimately ran out of time to vote on a proposed bill.
More recently, authorities confiscated a cannabis-based epilepsy medication from the mother of a 12-year-old boy at London's Heathrow Airport. In a surprising win for patients and reform advocates, the government used "an exceptional power" to get the marijuana oil back to the family after the child was later admitted to the hospital for his severe seizures, Reuters reported.
What's next?
Now that the chief medical officer has submitted her report outlining the therapeutic benefits of cannabis, the next step is for the Advisory Council on the Misuse of Drugs to review current marijuana laws and make a recommendation about its scheduling status. The review will take about three weeks, and if the recommendation aligns with the medical officer's report, its likely that medical marijuana legalization will be on the horizon for England.
U.K. Home Secretary Sajid Javid said he ordered the second phase of the review based on the Davies's report. Javid previously said that "[i]t has become clear to me since becoming home secretary that the position we find ourselves in currently is not satisfactory."
"It is not satisfactory for the parent, it's not satisfactory for the doctors and it's not satisfactory for me," he said, according to PoliticsHome. "I've now come to the conclusion that it is time to review the scheduling of cannabis."
Canada's Marijuana Legalization Bill Gets Final Approval From Lawmakers