TV Stations Pulled Anti-Legalization Ads Ahead Of Midterm Marijuana Votes, Advocates Say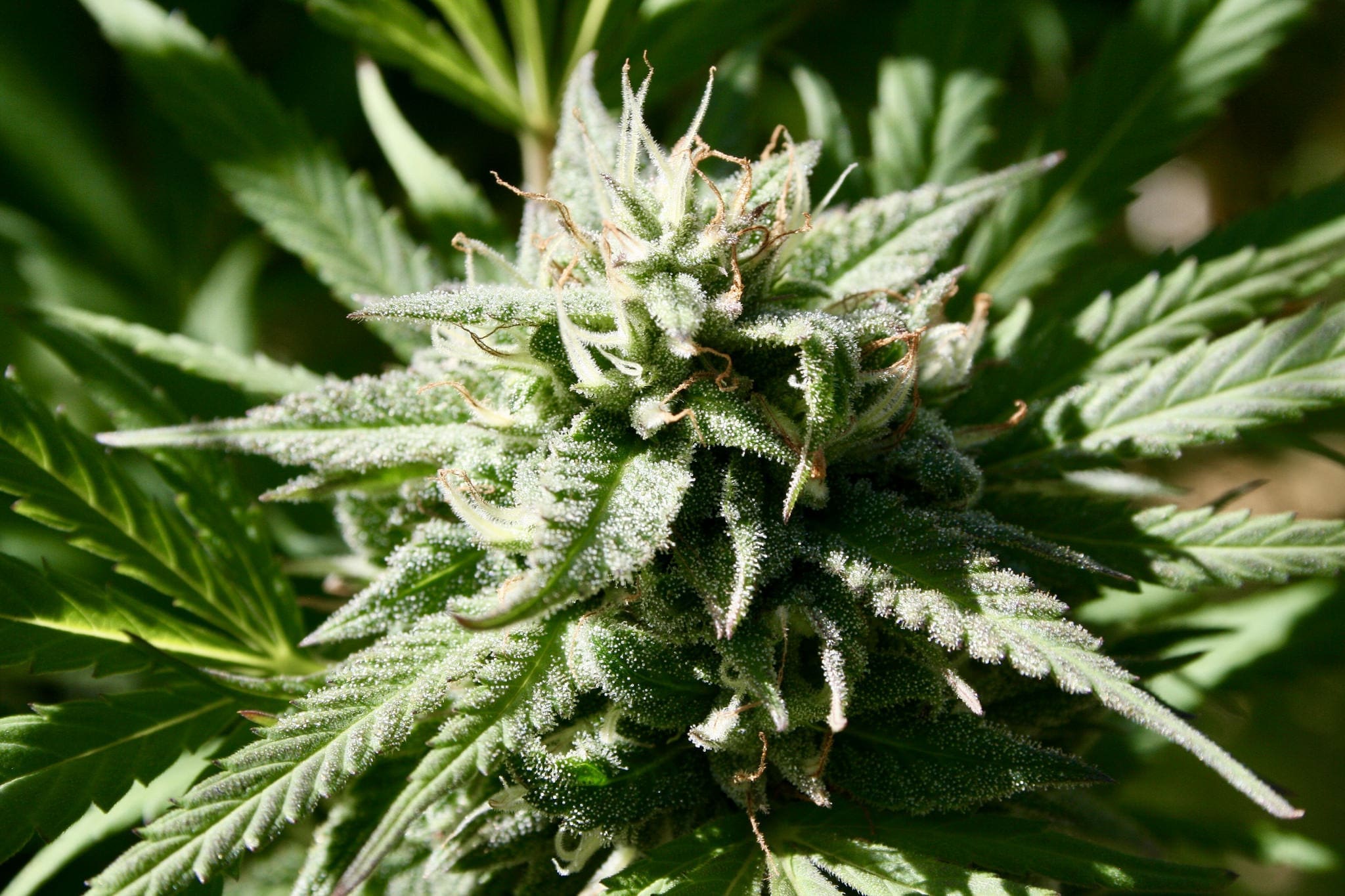 In the run-up to Election Day, at least two Michigan television stations pulled political ads promoting false claims about the state's ultimately successful marijuana legalization measure, cannabis reform advocates told Marijuana Moment.
The ads, paid for by prohibitionist committee Healthy and Productive Michigan (HAPM), attempted to stoke fears about legalization, incorrectly claiming that the initiative would allow for "unlimited potency" cannabis products.
"Legalized marijuana allows ice creams, cookies and candies with unlimited potency, making its way into our schools and playgrounds, putting the lives of our children and grandchildren at stake," the ad states.
But that claim was fact-checked by the pro-legalization Coalition to Regulate Marijuana Like Alcohol, which raised the issue with television and radio stations where the ads were being run. Two stations—WWMT and WPBN—decided to pull the ads, according to committee treasurer Matthew Schweich, who also served as deputy director for the national Marijuana Policy Project.
"I pointed out that Proposal 1 required that the regulator, the Michigan department of licensing and regulatory affairs, set a maximum potency level for edibles per Section 8 of the initiative," Schweich said. "I felt it was necessary to prevent Healthy and Productive Michigan from misleading voters through the use of demonstrably false claims."
The paid-for ad spots were seemingly then filled by another one of HAMP's ad, which features former Denver Mayor Wellington Webb encouraging a "no" vote on legal cannabis.
Much of the footage appears to be from the same shoot that prohibition advocates used in advertisements against Arizona's 2016 marijuana legalization ballot measure, suggesting that opponents of the Michigan proposal were in quite a scramble to find a replacement for their state-specific ad that TV stations would no longer air.
"It is somewhat uncommon for TV stations to pull political ads and this is the first time I've seen it happen on the six marijuana reform initiatives in which I've been involved over the past four years," Schwich said. "It is representative of the dishonest campaign that prohibitionists ran in Michigan."
All told, the anti-legalization committee spent about $340,000 on broadcast television ads—in addition to another roughly $350,000 on cable television ads—and the two stations that pulled the spot in question accounted for about one-third of the total over-the-air spend, according to Schweich.
Marijuana Moment reached out to the anti-legalization committee—as well as prohibitionist group Smart Approaches to Marijuana, which provided significant contributions to HAMP and also promoted the ad—for comment, but did not hear back by the time of publication.
ICYMI: Check out the ads for @handpmichigan that are live all across the state: https://t.co/SQfk0jayGD

— SAM (@learnaboutsam) October 30, 2018
The "unlimited potency" ad wasn't the HAMP's only attempt to persuade the public to vote against full legalization in Michigan. In another ad, the group's president makes misleading claims about the impact of reform on traffic safety, falsely conflating active impairment from marijuana with the presence of cannabis metabolites in drug tests, for example.
And then there were a handful of generic anti-legalization ads like this one that relied chiefly on fear-mongering.
Representatives for the Sinclair Broadcast Group, which owns both Michigan television stations, also were not immediately available for comment.
Michigan voters approved the marijuana legalization measure by a sizable margin on Election Day.
This story has been updated to clarify figures for HAMP's TV ad budget.
Marijuana Ballot Initiative Campaigns Raised $12.9 Million, Final Pre-Election Numbers Show
Photo courtesy of Brian Shamblen.
How Marijuana Ruined Ronald Reagan's Valentine's Day
It was 38 years ago that marijuana soured an otherwise lovely Valentine's Day for President Ronald Reagan.
What started as a serene evening—spent swapping gifts and kisses with his wife, Nancy—quickly devolved into a nightmare when the two settled in to watch the comedy film "9 to 5" starring Jane Fonda, Lily Tomlin and Dolly Parton.
The movie was "funny," Reagan wrote in a diary entry on February 14, 1981. But "one scene made me mad," he steamed.
"A truly funny scene if the 3 gals had played getting drunk but no they had to get stoned on pot," the Gipper, clearly more of a sipper than a toker, wrote.
"It was an endorsement of Pot smoking for any young person who sees the picture."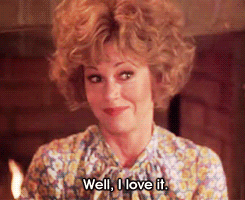 Reagan had made his views on cannabis clear earlier, during his 1980 campaign, when he said marijuana was "probably the most dangerous drug in the United States."
His wife later took up that torch and led the "Just Say No" campaign, which discouraged young people from experimenting with drugs by promoting sensationalized depictions of their effects.
And while that Valentine's Day in 1981 was spoiled by the giggling trio of ladies smoking Maui Wowie in "9 to 5," the Reagans went on to enjoy many more holidays together in drug-free matrimony.
Maury Povich Smoked A Marijuana Strain Named After His Wife, Journalist Connie Chung
Photo courtesy of the U.S. National Archives.
Maury Povich Smoked A Marijuana Strain Named After His Wife, Journalist Connie Chung
Maury Povich, host of one of America's most popular and longest-running daytime TV talk shows, said on Thursday that he doesn't regularly roll blunts at home, but he has smoked a marijuana strain named after his wife, the journalist Connie Chung.
Povich, in an appearance on the radio program Sway's Universe, said that his spouse first heard about the Chung-branded cannabis variety from comedian Lewis Black, who was "doing a story on various marijuana as they became legal, I think, in the state of Washington."
"Lewis called up my wife and said, 'Connie, do you know that there is a strain of grass called the Connie Chung?'" Povich recounted. "You know we had to try that."
So the couple traveled to Washington and indulged for themselves.
"It's so legal, it's like nothing."
Also in the radio interview, Povich implied that smoking cannabis as a substitute makes it easier to smoke fewer cigarettes, which he eventually quit. And he talked about how he knew "a lot of athletes over the years" who used cannabis medicinally, and questioned why sports leagues don't allow players to consume marijuana.
Chung herself got a kick out of her namesake strain and even gifted a sample of it to Andy Cohen on an episode of his Watch What Happens Live show last year.
"I'm very easy to grow, I require less attention and care, and I give good yield," Chung said. "I'm perfect for daytime use when facing deadlines, need to be alert and imaginative."
Mike Tyson And Joe Rogan Swap Stories About Psychedelics And Marijuana
Photo courtesy of Sway's Universe.
Mike Tyson And Joe Rogan Swap Stories About Psychedelics And Marijuana
Former boxer Mike Tyson had a mind-blowing discussion with Joe Rogan about tripping on psychedelics and smoking marijuana on Thursday.
"I like who I am when I smoke. You know what I mean?" Tyson said in an appearance on the Joe Rogan Experience podcast. "Without weed I don't like who I am sometimes. That's just real."
Rogan agreed.
"It makes me nicer," he said. "It calms me down."
Check out the video of Mike Tyson and Joe Rogan discussing drugs below:
Beyond cannabis, the two discussed using 5-MeO-DMT, a tryptamine that is found in the venom of a certain toad species, among other places in nature.
"I smoked this medicine—drug—whatever you want to call it, and I've never been the same," Tyson said. "I look at life differently. I look at people differently."
"The experience I can't even express, really. Almost like dying and being reborn."
Rogan said he had similar experiences with the drug.
"That's what it felt like to me, too," he said. "You stop existing."
"It's inconceivable," Tyson added. "I just don't have the words to explain it."
Tyson, who is now an entrepreneur in the cannabis industry and has his own marijuana-focused podcast, said he's been smoking weed since he was 10 years old.
Congresswoman Tulsi Gabbard Talks Marijuana And Psychedelics With Joe Rogan
Photo courtesy of Joe Rogan Experience.