Thousands Respond To FDA's Marijuana Rescheduling Comment Request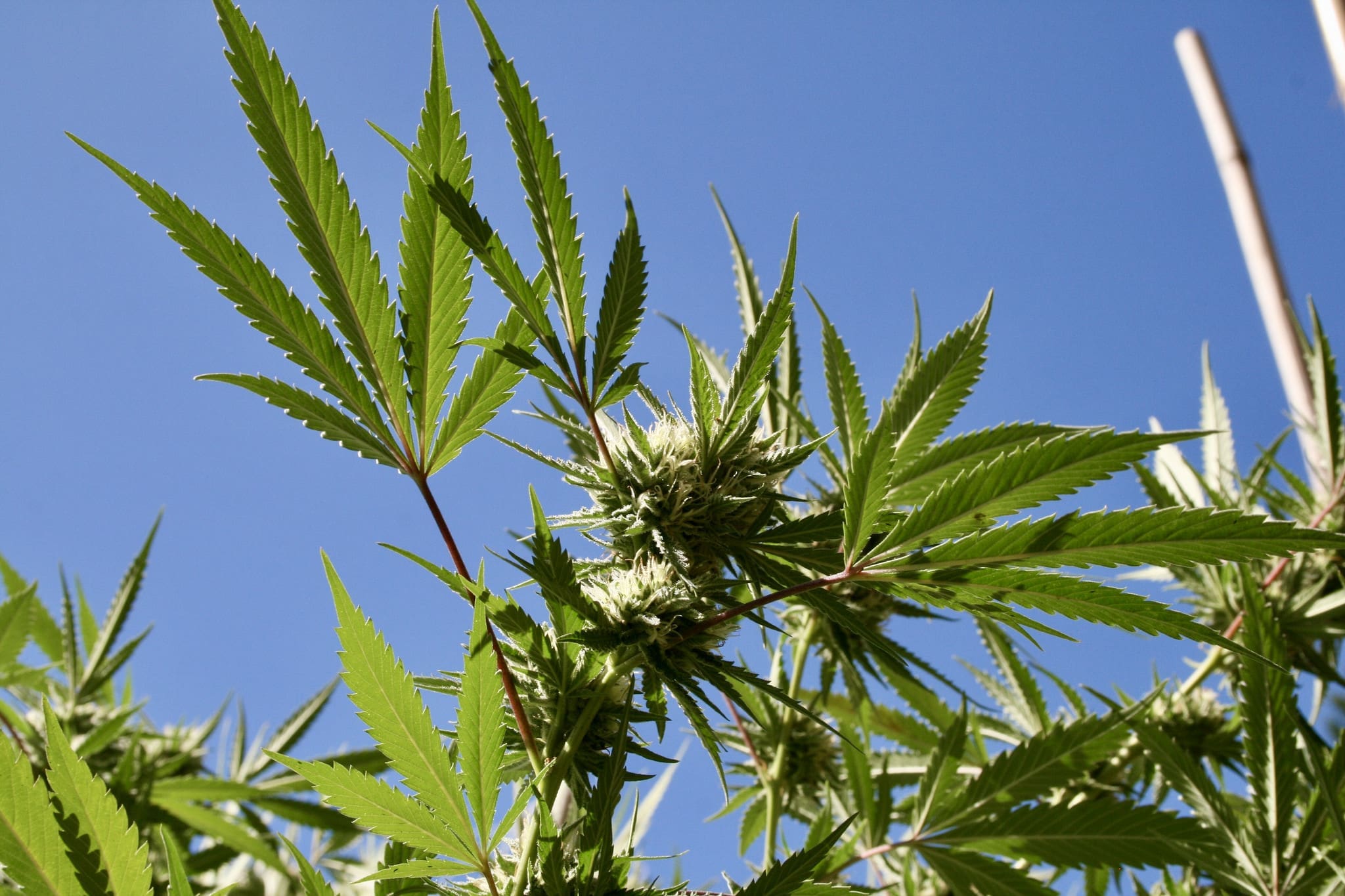 It's not every day that the federal government requests public input on international marijuana laws, but that's exactly what the Food and Drug Administration (FDA) did last week. And the comments are pouring in.
So far, the agency says it has received more than 2,100 comments—a small fraction of which have been published. The comments range from personal anecdotes about how cannabis has helped patients to arguments about the economic benefits of legalization. Others put the issue more bluntly:
"Just legalize it already." —Anonymous
The comment period is fairly open-ended, so there's not necessarily a "right" way to express your views. What the agency requested is input on the "abuse potential, actual abuse, medical usefulness, trafficking, and impact of scheduling changes on availability for medical use" of cannabis and several other substances.
The comments will be considered as the United States responds to the United Nations World Health Organization. That response will help inform the international group on "whether to recommend that certain international restrictions be placed on these drugs" or whether that should be reclassified under international drug treaties.
For reference, here are a few other comments to FDA that stand out:
"I am a 25-year old male working in finance in NYC, please legalize marijuana — it is one of the few answers to budget deficits across the nation in the form of billions in tax revenue, and it is a scientifically "safer" drug than both alcohol and nicotine, the latter two of which are currently legal and causing billions of dollars in healthcare related costs."
"The benefits of Cannabis Plant and Resin far outweigh its health risks. All forms of THC and CBD should be made completely legal for medicinal and recreational use immediately, and taxed accordingly."
"I am writing to voice my support for full cannabis descheduling. It is clear that the current policy is a failure in controlling a substance that is dramatically less harmful than currently legal products. This injustice to the American people has gone on for far too long. "
"Marijuana has been legalized for medical use in 31 states. Additionally, it is legal for recreational use in 9 states with more voting on it this mid-term election. Canada is also legalizing marijuana federally on October 17th. The United States needs to get its head out of the sand and take a more progressive approach to marijuana use and research."
"I am a combat veteran of the Iraq war, and I am ASHAMED of the way that the United States Government is treating veterans like myself who know firsthand the positive effect that cannabis can have for people suffering from PTSD. I know that it has helped me. Stop standing in the way of our potential happiness."
The FDA isn't just asking about marijuana—there are 16 substances included in this comment period—but it's clear that cannabis is the primary subject of interest, at least in the submissions that have been published so far. The comments overwhelmingly support de-scheduling or legalizing cannabis, with rare exceptions.
For example, one anonymous commenter who claimed to be representing a "major corporate client" lamented reportedly declining property values in a Massachusetts jurisdiction where a marijuana dispensary operates. The losses, the commenter claimed, amounted to more than $29 million.
Another reform critic who identified himself as Eric R. Eliason from Utah said he "took two puffs of a joint" in college and suffered academically.
"I usually get As in math but the next semester I got Fs in all my classes (except an A in tennis where I cheated). Marijuana impairs judgment and stays in your system for a very long time. Drugs are bad for you. We need critical thinkers for our economy."
Eric R. Eliason is also the name of a U.S. House candidate in Utah, running as a United Utah Party member. The candidate denied having written the comment in a tweet, noting that he knows several other individuals with the same name.
LOL. I've never had an F, never had a tennis class, and never had a toke. There were 5 Eric Eliason's just at BYU when I was there; we are a plentiful group. Based on writing style, I would nix the professor and the gastro surgeon as well.

— Eric Eliason (@EliasonCongress) October 16, 2018
"LOL. I've never had an F, never had a tennis class, and never had a toke," Eliason wrote on Twitter. "Based on writing style, I would nix the professor and the gastro surgeon as well."
For those who are supportive of changing international treaties to free up countries to set their own marijuana policies—but perhaps aren't sure how to articulate their views to the FDA—NORML launched an online tool on Tuesday that offers editable, pre-written letters that the organization will submit to the FDA.
FDA Seeks Public Comments Regarding International Classification Of Cannabis https://t.co/2NIXeVUots

— NORML (@NORML) October 16, 2018
"In April, in response to a similar FDA request, NORML collected and hand-delivered over 10,000 comments to the agency calling on it to recommend a lifting of international restrictions criminalizing the plant," the organization wrote.
"It is imperative that rational, evidence-based policies are what our policy makers review, and the FDA public comment period provides a terrific opportunity for citizens to make their voices heard," NORML Political Director Justin Strekal told Marijuana Moment.
"Here at NORML, we made it easy with a pre-written letter with recent studies, which commenters can easily edit as they see fit to include additional context. In April, during the first round of public comment, over 60 percent of all submissions came from NORML members and we hope to continue to dominate the discussion in October."
For those who want to submit comments to the FDA through the official government channel, Marijuana Policy Project general counsel Kate Bell shared some advice with Marijuana Moment.
"1. Submit something. Don't worry about whether others might submit similar comments or make them in a more compelling fashion. The sheer volume of comments makes a statement.
2. Explain your expertise. It's okay if you're not a policy expert or medical researcher. For example, if you are a medical cannabis patient or you have a marijuana-related conviction on your record, let them know how marijuana's current classification has personally affected you.
3. Make sure you address the questions that are being asked. In this case, review the issues that the WHO is considering, which are listed in the FDA's request for comment."
Whatever your individual stance is, and whatever method you choose to submit your comment, there's one date to keep in mind: October 31 is the deadline to make your voice heard.
FDA Says Marijuana Ingredient CBD Doesn't Meet Criteria For Federal Control
Photo courtesy of Brian Shamblen.