The Way People Are Using Psychedelics Is Changing Amid Reform Movement, But Negative Attitudes Persist, Novel Survey Finds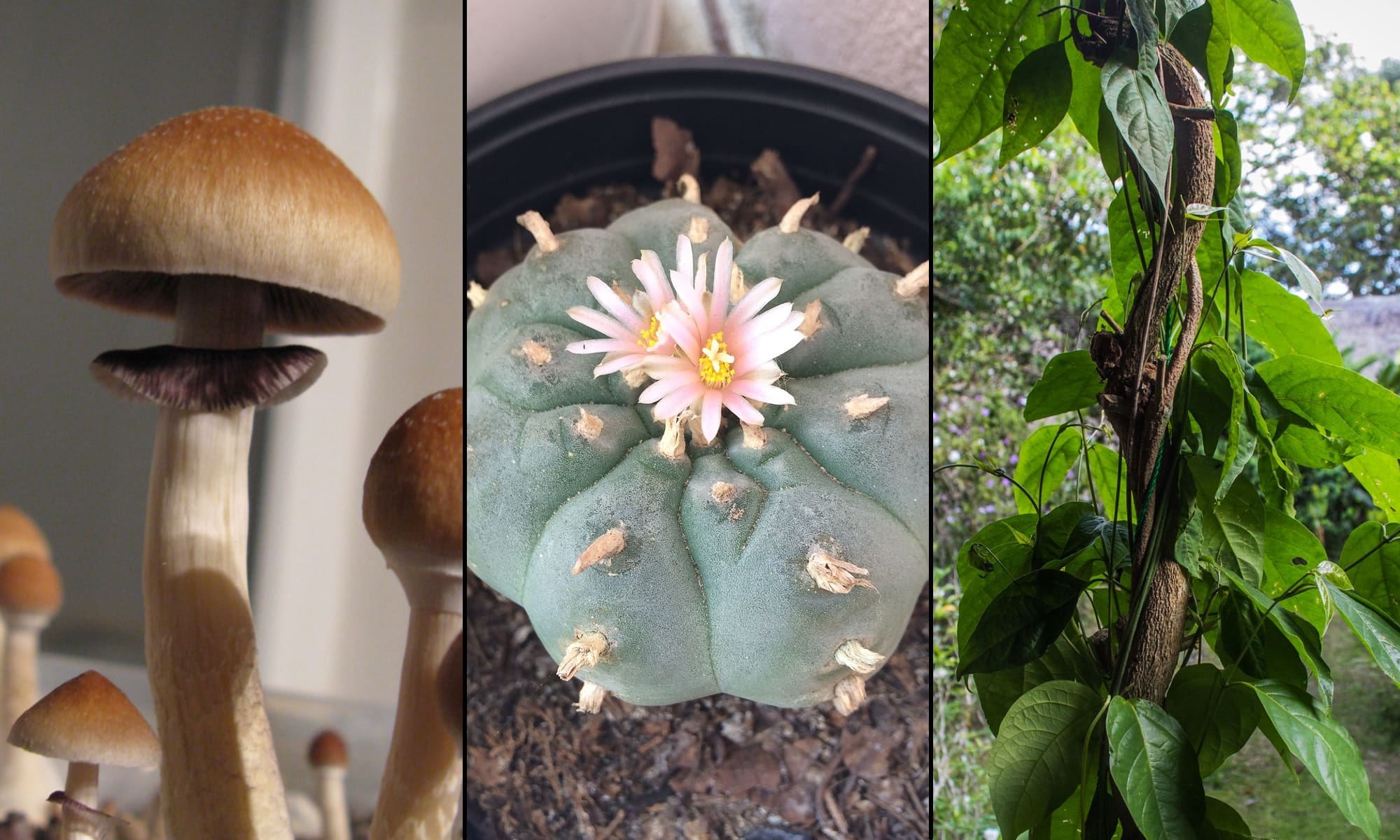 The way people are using psychedelics is changing as awareness about substances like psilocybin and MDMA increases and more jurisdictions enact reform. But while a majority of American voters support regulating psychedelics therapy or decriminalizing them, according to a new poll, there are still some lingering negative sentiments toward the use of entheogens.
The complete findings from the UC Berkeley's Center for the Science of Psychedelics (BCSP) survey were released earlier this week, offering one of the most comprehensive examinations of public attitudes toward the substances at a time when the laws governing them are being debated everywhere from the local level to Congress.
The center released top-line findings from the survey late last month, showing that 61 percent of U.S. registered voters support "creating a regulated legal framework for the therapeutic use of psychedelics," including 35 percent who strongly support it, for example.
We are proud to unveil the first-ever UC Berkeley Psychedelics Survey

Tracking public opinion on this fast-moving issue is vital for policy, public education & nuanced debate that cuts through hype & stigma

Dive into the data here: https://t.co/IzPJi2oITl pic.twitter.com/zgO59EoFIj

— UC Berkeley Center for the Science of Psychedelics (@SciPsychedelics) July 12, 2023
But beyond the policy considerations, the newly published broader results of the survey also speak to how people are experiencing psychedelics and dive deeper into their opinions about specific substances and trends.
The poll found that 47 percent of Americans have heard about psychedelics recently, and a strong plurality of those (48 percent) say that the message they've received is that the drugs are being used as a mental health treatment option. That makes particular sense given both the increased media attention to psychedelics research and volume of legislation in recent years that addresses that issue.
Asked about their familiarity with various psychedelics, 96 percent said they've heard about LSD, followed by MDMA (91 percent), psilocybin (83 percent), peyote/mescaline (67 percent), ketamine (66 percent), DMT (37 percent), ayahuasca (35 percent) and ibogaine (12 percent). For a baseline comparison, 99 percent of respondents said they're familiar with marijuana.
More than half of respondents (52 percent) said that they or someone close to them have used psychedelics. And notably, of that group, 48 percent said that their use occurred within the last five years.
People were then asked about to characterize their use the entheogens. Seventy-three percent of people who have consumer psychedelics said it was for recreational use, following by therapeutic (39 percent), spiritual (32 percent), microdosing (27 percent), artistic (25 percent) and something else (16 percent). They were able to select multiple options, which is why the numbers total over 100 percent.
While recreational was the most common description of the usage, a follow-up question about the recency of their experience reveals that there's been a significant shift in why people are pursuing psychedelics, with therapeutic use and microdosing on the rise.
Just 21 percent of respondents whose use happened more than 10 years ago said that it was for therapeutic purposes, and that increases to 53 percent for those who've used in the past five years. Likewise, microdosing jumped from 14 percent to 41 percent for those two categories.
But while most people support psychedelics policy reform and promoting research into the substances, another interesting part of the survey reveals widely held negative views about the drugs. For example, 59 percent said that psychedelics are "dangerous," and 59 percent also said that the substances can have "long-term negative impacts on health."
Even among the 61 percent of Americans who support legalizing and regulating psychedelics therapy, 47 percent said the substances are not "good for society." Another 63 percent said that psychedelics are not "something for people like me."
OUT NOW: The results of the inaugural UC Berkeley Psychedelics Survey

➡ Voters are open to policy change but have significant reservations
➡ Awareness and use of psychedelics are uneven but widespread and appear to predict sentiment

Full results here: https://t.co/IzPJi2oITl pic.twitter.com/dXTSOEby8R

— UC Berkeley Center for the Science of Psychedelics (@SciPsychedelics) July 13, 2023
Having a first-degree connection with psychedelics has a significant impact on perceptions. Fifty-three percent of people with connections to the substances said they can improve creativity, versus just 19 percent among those with no such connection.
Also, those who have personally experienced entheogens or are close with someone who has were far more likely to say psychedelics are an important topic of scientific research (70 percent), compared to those who don't have a first-degree connection (43 percent).
When it comes to who people trust to provide information about psychedelics, nurses, scientific researchers and doctors were considered the most trustworthy. That's followed by psychiatrists, indigenous practitioners, veterans who've used psychedelics and the Food and Drug Administration (FDA).
Law enforcement, parent groups, politicians and faith leaders were considered the least trustworthy.
The survey also found that liberal voters were most likely to support legalizing psychedelics for therapeutic purposes (80 percent), compared to 66 percent of moderates and 45 percent of conservatives.
"The UC Berkeley Psychedelics Survey provides information vital to understanding where the public stands on psychedelics right now. This is critical for anyone working in the psychedelic field," Michael Pollan, an author who founded the psychedelics center, said in a press release. "Nuanced debate in media, policy reforms and public education programs will be most effective when informed by data-driven insights rather than assumption and conducted in thoughtful response to the hopes, fears, and perceptions held by different communities across the U.S."
OUT NOW: The results of the inaugural UC Berkeley Psychedelics Survey

➡ 47% of all respondents have heard about psychedelics recently
➡ 48% of those respondents associate psychedelics with mental health

Explore the data here: https://t.co/IzPJi2oITl pic.twitter.com/HtWn2k97N4

— UC Berkeley Center for the Science of Psychedelics (@SciPsychedelics) July 13, 2023
BCSP Executive Director Imran Khan said that "our mission is to support the burgeoning field of psychedelics with vital evidence and trustworthy data and the UC Berkeley Psychedelics Survey provides this much-needed information for policy, business, media and research now and in the future."
The survey involved interviews with 1,500 Americans from June 9-15. Its margin of error is +/- 2.5 percentage points.
While there are countless surveys showing the growing, bipartisan support for marijuana reform in the U.S., comprehensive polling on psychedelics is rare.
One other national survey of likely voters released in March did similarly find majority support for allowing regulated access to psychedelics for therapy and federal decriminalization. But beside these two examples, psychedelics polling has been largely limited to specific regions, such as Colorado and Washington, D.C.
Considering that Denver became the first city in the country to decriminalize psilocybin mushrooms just four years ago, the consistent majority support for reform is notable—and that interest has been reflected in the massive push at the local, state and federal level to change laws governing the hallucinogenic substances.
GOP Lawmakers Outraged About Marijuana And Cocaine Found At Biden White House, With One Saying It Endangers President's 'Well-Being'
Photo elements courtesy of carlosemmaskype and Apollo.