The Good War: Veterans, Cannabis and the Fight for Legalization
This is a sponsored post by Eric Goepel of Veterans Cannabis Coalition.
My path toward becoming a cannabis advocate started with a quote. "I hate war as only a soldier who has lived it can, only as one who has seen its brutality, its futility, its stupidity."
Dwight Eisenhower, at the time a five-star general and most recently Supreme Commander of the victorious Allied Expeditionary Forces in Europe during World War II, spoke those words in 1946. The sentiment of the future 34th President of the United States struck at the heart of American society trying to mythologize its role in what was already being called 'the Good War.' However the country might feel about being victorious, humanity had lost—60 million people, or roughly 3% of the world's population in 1940, had been killed. No amount of self-congratulation for being on the winning side of history could erase that. I cannot imagine the scale of death and destruction that Eisenhower experienced, but I ended up inheriting his hatred of war for the same reasons.
I came across that quote during my first deployment to Iraq in 2006. It felt like the right words to capture the reality of what we were doing: fighting both sides of a sectarian conflict that had become a beacon for extremists while trying to prop up a corrupt and untrusted government. That basic fact never seemed to get much traction in the national discussion of the war, though. It was always jarring to return home to yellow ribbons and being thanked for my service, while thinking back on all people we found in mass graves, watched hung from bridges or witnessed ripped to shreds in bombed-out markets. Thank me for what? It rang hollow.
My enlistment in the Army ended in 2011. By the time I left, ten friends and colleagues had been laid to rest while the wars they died in continued without an end in sight. The return to civilian life put into stark contrast just how brutal, futile and stupid our wars were, as I was greeted by a population who had largely forgotten about the decade-plus conflict their government was fighting. With that came the profound realization that all the things we did or failed to do both equally hurt the people we were supposed to help and protect. The overthrow of Saddam Hussein or the Taliban was cold comfort for the thousands of civilians slain month-in month-out, caught in the crossfire between a multi-sided, shifting fight that still continues into its second decade.
Guilt, shame and anger accompanied me for years, but I compartmentalized and worked to build my skills and experience with the hope of finding some greater purpose. During my time in Washington, D.C. working on veterans affairs policy, I became convinced that ending the prohibition of cannabis was the 'good war' I had been searching for. I had seen first-hand the immense benefit that many veterans had experienced medicating with cannabis, often after going through years of conventional pharmaceutical treatments with opioids, tranquilizers, stimulants and sedatives that destroyed their quality of life. But because of the long-standing failure of Congress and the White House to address the legal status of medical access to cannabis, veterans were essentially being punished by the government that sent them to war for managing the injuries that same government failed to treat.
Veterans issues are American issues—veterans are a cross-section of the population and deal with many of the same health challenges millions of other Americans face. Post-traumatic stress disorder (PTSD) is often brought up nearly exclusively in the context of veterans—yet research indicates that nearly 10% of all women in the U.S. will have PTSD at some point. Traumatic brain injuries (TBI) are relatively common in many veterans, but as evidenced by chronic traumatic encephalopathy (CTE) in football players, brain trauma exists in other fields. Veterans often deal with chronic pain as a result of various physical traumas sustained in their service, but arthritis, fibromyalgia and back injuries do not discriminate by past wear of a uniform. To all of these conditions, cannabis offers potential medical benefits.
That is why I founded the Veterans Cannabis Coalition—to advocate on behalf of veterans—and all Americans—for equal access, research and an end cannabis to prohibition. In an era of immense political polarization, 9-in-10 Americans are in favor medical cannabis access while 3/5 of the country supports complete legalization. Those numbers are heartening, but in order to convert public support into legislative action there is far more work that needs to be done. We believe that veterans can be the bridge for many of those who are indifferent or hostile to cannabis issues to a perspective grounded in compassion and science. That is why we work with lawmakers and staff on Capitol Hill to support legislation, organize veterans in key states and districts to effectively engage with their elected representatives and build events and media products that help reshape the messaging around cannabis.
We have had some early success this year with the passage of H.R.5520, the VA Medicinal Cannabis Research Act, out of committee on May 8. That date marked the first time any piece of cannabis-related legislation had ever advanced in Congress, and the bill currently awaits a vote in the full House of Representatives. To build on this modest accomplishment, we are looking for support from those who care about all of the intersecting issues that are tied up in a nearly century-long injustice. Healthcare, civil liberties, criminal justice, racial equity, jobs, economic development and scientific research—by helping advance cannabis reform we can advance these issues and collectively strike at the heart of many social ills caused by prohibition. I hope you will join us in our efforts.
Let your members of Congress know that you support cannabis research and expanding options for veterans healthcare. Go to https://p2a.co/vetscannacoal or text VCC to 52886 and take action now.
If you are in the San Francisco Bay area on July 13, please consider attending the Veterans Cannabis Coalition's first fundraiser, hosted by the Berkeley Patients Group with support from Operation EVAC. Tickets are available here:
Please consider becoming a recurring supporter on Patreon or making a one-time donation on GoFundMe.
Eric Goepel is the founder and CEO of the Veterans Cannabis Coalition. He served in the U.S. Army for seven years, deploying twice to Iraq, and has previously worked as an assistant director at a veterans service organization and a policy staffer in the U.S. Senate.
Cannabis Is Critical To Trans Health And Self-Care (Sponsored Op-Ed)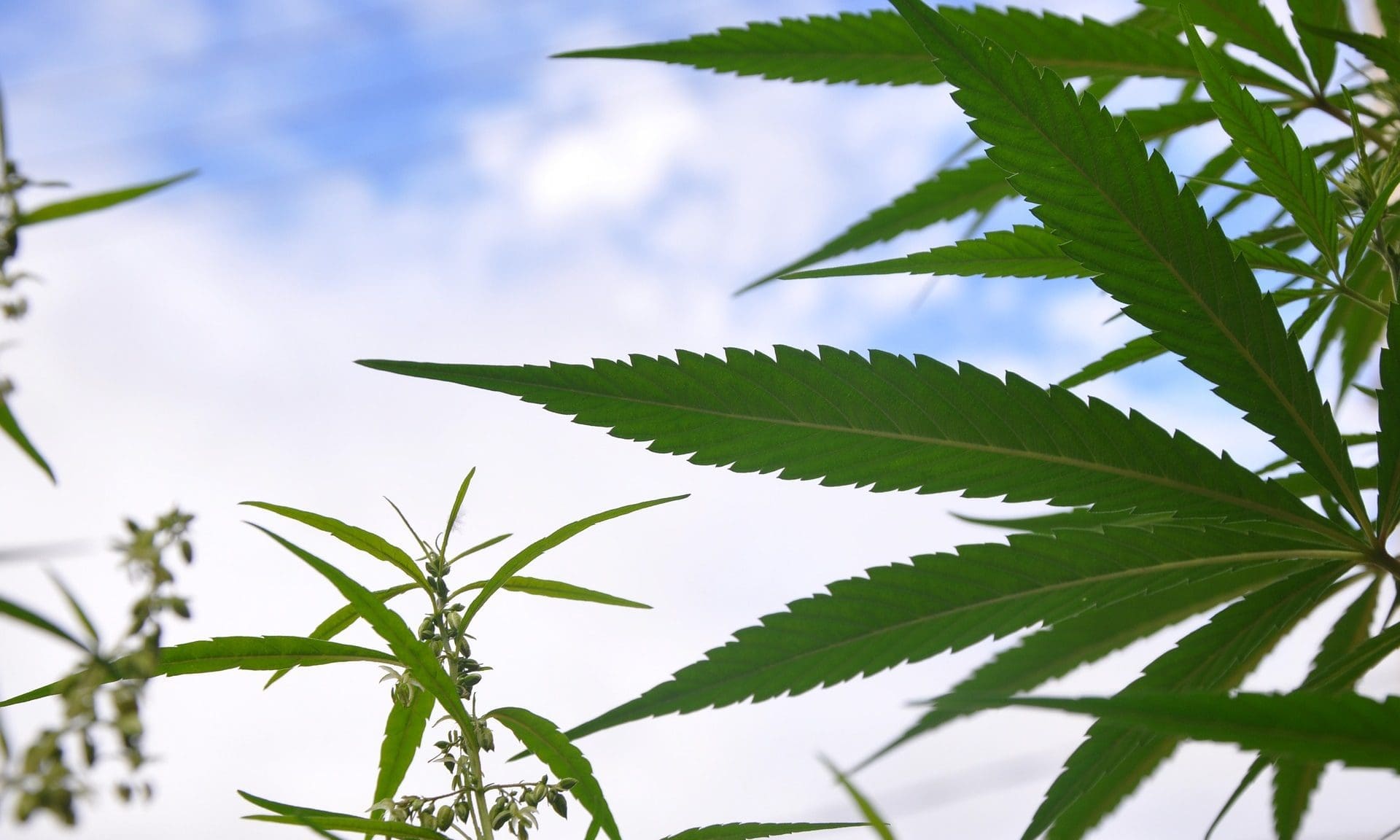 "As transitioning brought my full and true self to the world, cannabis helped my true self achieve its full potential."
This post is sponsored by Weedmaps.
by Blossom C. Brown
Medical cannabis's critical role in the health and self-care of transgender individuals isn't talked about as much as it should be. Additionally, credible resources about medical cannabis specifically for the trans community are practically nonexistent.
The need for that information, and access to it, is paramount. The 1.5 million adults in the United States who identify as transgender have unique physical health needs. The community's mental health needs are also unique and are of major concern: more than 40 percent of trans individuals in the U.S. have attempted suicide (compared to 4.6 percent of the entire US population). And the rates and risk factors of addiction are considerably higher for trans people than those of their lesbian, gay, bisexual and straight peers.
It's time we acknowledged that legal medical cannabis is important to the trans community.
I am a health educator, advocate and an expert on being a black trans woman who has found physical and mental health-enhancing benefits through medical cannabis use. I was introduced to the plant fairly late in life, by today's standards at least. I grew up in Mississippi and didn't know cannabis in my youth.
I was 28 years old and visiting a friend in Washington, D.C. when I tried it for the first time—a college-educated adult and free from any perceived peer pressure with the ability to make informed decisions. It was my choice and it was life-changing.
Cannabis introduced me to a new way of feeling. It relaxed me without inebriating me. It gave me a sense of clarity and focus I had never experienced before. It even improved my professional life, helping me manage stress and imbalance—the result of a grueling travel schedule and daunting public speaking commitments. As transitioning brought my full and true self to the world, cannabis helped my true self achieve its full potential.
This was another new journey for me, and I wanted to do it right, so I educated myself, and, most importantly, I consulted my health care provider. I wanted to make sure I understood how my medical cannabis use could impact and enhance my transition. Since I was traveling often, I also researched how cannabis laws differ from state to state.
I realized that cannabis might help with other ailments associated with being trans, such as anxiety, sleeplessness, gender dysphoria, depression, hormone replacement-related weight gain and postoperative pain, to name just a few. Throughout my transition, I experienced some of these ailments myself. I knew others were suffering, too.
I certainly knew about anxiety. For any woman, just walking down a street can sometimes be an anxiety-inducing experience. It's worse for a woman of color. Now picture a black trans woman and what she's dealing with. Sometimes, knowing the kind of day that lies ahead, it's almost impossible to just get out of bed, let alone walk down a street without fear due to the high rates of violence she faces. For me, cannabis made it possible.
For trans people, the hurdles of everyday life are often much higher, the barriers to basic needs are much wider, and the structural nature of discrimination and exclusion is much deeper. Shouldering that weight every single day results in debilitating stress, anxiety and depression.
Working with a health care provider, accessing trans-inclusive support resources and keeping in mind the setting, dose and strain, cannabis may provide remarkable relief from anxiety and depression, as well as the symptoms of post-traumatic stress disorder.
It may also be beneficial in alleviating the side effects of cross-sex hormone treatment and an effective component of postoperative pain management.
Access to this medicine has serious challenges, which are compounded for trans people. The undersupply of licensed retail in California and other states shoves trans people to the illicit market—not just unlicensed shops, but street dealers who peddle untested counterfeit and sometimes intentionally-tampered products. Restrictions on delivery exacerbate the anxiety of a person it has already rendered housebound. Especially for trans women, with no other option but survivor work, getting arrested with what is essential medicine in some states can mean additional jail time in others.
One of the most amazing aspects of the trans community is resilience. Despite what may seem to be insurmountable obstacles—higher rates of HIV infections; escalating rates of violence against trans people; job and housing discrimination—trans people persevere. Our visibility, activism and engagement is fueling unprecedented progress around the globe. Cannabis has a role in that—helping us get out of bed, calm our daily anxiety, walk down the street and do what we do to change the world. Or at least our corner of it.
Organizations that support the trans community, especially those whose mission includes advancing trans health and wellness, should include medical cannabis information as part of their education and outreach efforts.
And the cannabis industry—in its effort to be as inclusive as possible—must recognize that the trans community is a vital and growing segment of their customer base. Advertising, marketing, product development, customer service and experience, corporate philanthropy and social responsibility should reflect that reality.
Blossom C. Brown works as an actress, producer and activist. Her social justice work focuses on HIV education and improving PrEP access. To learn more about transgender people visit the National Center for Transgender Equality.
This post is sponsored by Weedmaps.
Photo courtesy of Max Pixel.
What Cannabis Entrepreneurs Need To Know About Intellectual Property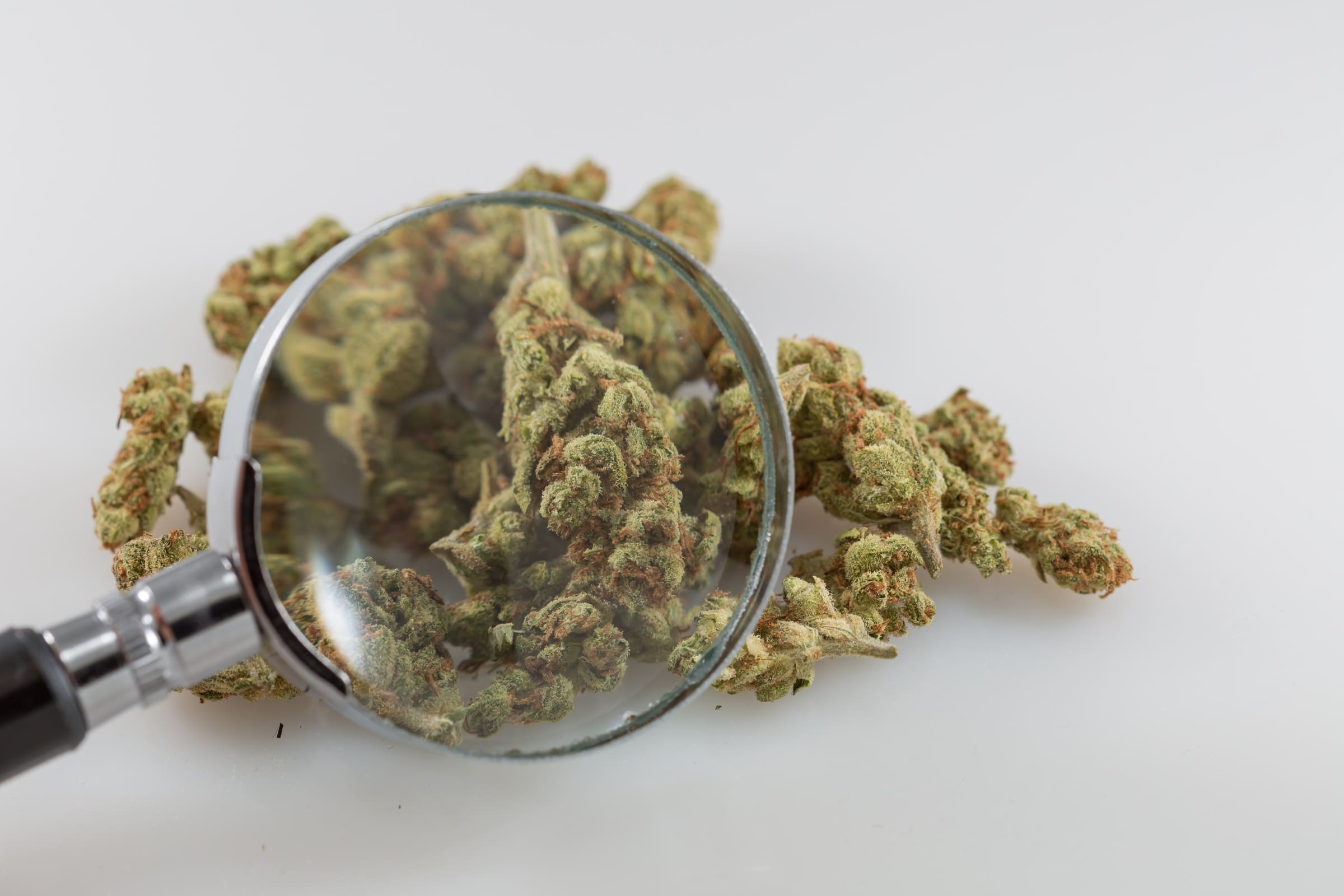 This is a sponsored post by Larry Sandell of Mei & Mark LLP.
This post was updated on May 22, 2019 to reflect recent policy developments.
Marijuana industry leaders stay busy developing business plans, building brands, inventing technologies, creating supply chains, cultivating new strains, hiring employees, securing funding, and obtaining licenses. But it is essential for cannabis entrepreneurs to understand intellectual property (IP) rights and the benefits they can provide—and, perhaps most importantly, the potential problems that may occur when IP rights are ignored or overlooked for too long.
Because of ongoing federal cannabis prohibition, businesses in this space face additional IP challenges that don't exist in other industries. This article will give you a quick sense of what you need to know in order to protect your rights.
Fundamentally, the law gives IP owners the right to exclude. Effectively acquired IP rights can give cannabis entrepreneurs the legal footing to prevent competitors from ripping off their brands, their technologies, their designs, and their secrets. In the cannabis space, where the law excluded so many for so long, it may seem untoward to engage in exclusionary practices, but IP is a very different animal than prohibition. As the cannabis industry continues to grow and established companies enter the market, early-acquired IP rights will prove indispensable. Beyond offering market protections and a competitive edge, IP rights can be licensed to generate additional recurring revenue, help attract investment, and enhance valuation for exits.
Without a clear understanding of the myriad types of IP protection available—and the benefits, potential pitfalls, and resource requirements of each—many entrepreneurs view obtaining effective IP protection as a daunting task. And unless an experienced IP attorney is retained, they are not wrong. Nonetheless, IP rights should be considered early and often in any business venture, especially in a nascent industry like this one. Those who procrastinate this critical business task risk permanently forfeiting rights, and may sometimes find IP roadblocks placed in their path by competitors who beat them in a race to the U.S. Patent and Trademark Office (USPTO) that they didn't even know they were competing in.
IP rights vary widely, but are best understood by first considering which aspects of your budding cannabis business that you want to protect—namely: your brand, your technology, your cannabis strains, your designs, or your business secrets.
Protecting Your Brand:
Trademarks identify the source of a product or service, and serve to protect the goodwill and market recognition that a business has developed. Most commonly, a trademark is embodied in the name of a product, service, or business, its logo, or a slogan. Trademarks do not have a set expiration date, but generally remain enforceable so long as they are being used in commerce. However, to maximize rights (and avoid getting sued), it is important to search to make sure your proposed brand is "clear" prior to using it in commerce and, once in use, to effectively control your brand in the marketplace.
Federally Registered Trademarks provide the strongest protection for your brand, and enable you to enforce your trademarks anywhere in the United States. Registration requires both legal "use in commerce" and a lack of "confusingly similar" trademarks in your business area. If you aren't using your trademark in commerce yet, but intend to do so, an "Intent to Use" ("ITU") application can preserve your rights until you actually begin legal commercial activity. Federally registered marks are denoted by the ® symbol. Having an experienced trademark attorney file an application on your behalf typically costs $1,000-$1,500, and can help you maximize protections and avoid pitfalls.
Because marijuana is still federally illegal, the requirement for legal "use in commerce" presents a unique challenge for cannabis entrepreneurs seeking federal trademark protection. There are two proven strategies. First, you can trademark around the edges: While federal trademarks on cannabis, itself, may be unavailable, trademarks for most ancillary products and services can be obtained. For example, federal trademark registration is available for products and services supporting consumption and cultivation, and for sales of legal medical herbs.
Second, you can play the long game, and file an ITU claiming a bona fide intent to use a trademark in legal commerce in the future—i.e., anticipating that federal legalization will convert your commercial activity to legal "use in commerce." For example, the "CANNIBIS CUP" is using this ITU strategy to play the long game. This ITU strategy may be particularly desirable to entrepreneurs who seek to lock down newly minted strain names or other important branding. As long as appropriate extensions of time are filed with the USPTO every six months, an ITU application can survive for three years after the USPTO "examines" the mark. So, playing the long game is a bet that federal legalization will occur in the near future.
The 2018 Farm Bill ostensibly legalized hemp (i.e., cannabis with <0.3% THC) and hemp-derived CBD. Accordingly, in May 2019, the USPTO publicly announced that hemp and hemp-derived CBD products may be eligible for federal trademark registration—at least as far as the Controlled Substances Act (CSA) is concerned. However, the USPTO also indicated that such products, if sold as food, food supplements, medicine, or the like, are subject to regulation by the Food and Drug Administration (FDA) and would not be considered to have legal "use in commerce" unless permitted by the FDA. Thus, until the FDA acts, most hemp products are still not eligible for Federal trademark protection.
State Registered Trademarks: If federal trademark registration is unavailable, it may be worthwhile to consider registering your trademarks in the states where you conduct business. Many states permit some form of state-level trademark registration. It should be noted, however, that a state-level trademark registration may typically only be effectively enforced within the boundaries of the registering state. For example, if you had a California trademark registration, you could not use it to prevent a competitor from using your trademark in Colorado. State registered trademarks may be used to fight "cybersquatters."
While virtually all states have a "legal use" requirement, such requirement does not prohibit trademark registration in states where cannabis is legal for recreation and/or medical purposes. However, such requirement still means that your business must already be engaged in legal commerce—and is in compliance with relevant state cannabis licensing requirements—before applying for registration. Unfortunately, most states do not allow "intent to use" trademark applications. (Washington State is a notable exception.) Thus, even in a legalization state, a prospective cannabis grower might not be able to begin securing a state-level trademark registration until after she is granted a grow license in that state.
Common Law Trademarks: Even without any registration, your brand, if actually used in commerce, may retain some protection. Common law trademarks are often designated by the TM symbol, which merely signifies that the brand owner thinks that it has a valid trademark. It is, however, notoriously difficult to enforce common law trademarks. Accordingly, businesses that save money on the front end by skipping trademark registration may regret it later if a competitor subsequently tries to rip off their brand.
Copyright Registration for Logos: In addition to trademark protection, brand logos may be protected by copyright law. Through a copyright, a logo may be protected as a work of artistic expression rather than as a brand. While copyright registration is not strictly necessary, it provides for robust enforcement options. Additionally, the US Copyright Office allows you to register copyrights online for a small fee.
Protecting Your Technology:
Utility Patents protect an invention, and grant inventors the right to exclude others from making, using, or selling it for up to 20 years. In the cannabis space, utility patents can protect, for example, growing apparatuses and methods, extraction techniques and chemical compositions, smoking and vaping devices, software, and even plants themselves (see below). Legal use in commerce is not required, but the USPTO carefully examines each patent application to ensure that the claimed invention is adequately described, novel (new), and nonobvious. In the US, a utility patent application must be filed within one year of the first public disclosure or offer for sale of the invention. Entrepreneurs who miss this deadline permanently forfeit their ability to secure a patent. Obtaining a high quality, enforceable patent typically requires retaining an experienced patent attorney to prepare and file the application. This can cost $8,000 and up, depending on complexity of the invention.
Provisionals: Provisional patent applications may be used to delay expending these considerable financial resources for up to one year—often enough time to assess whether your invention has a good shot at commercial success. Essentially, a provisional holds your place in line for 12 months. It can protect your rights if a competitor files for a similar patent or sells a similar product during that time, and can help you avoid missing the one-year deadline for filing after selling or marketing your own invention. Using a provisional application requires filing a corresponding nonprovisional utility application within the 12 months. If a corresponding application is not filed, the provisional simply expires and its contents remain secret. While provisionals have few formal requirements and are sometimes filed by inventors without attorney assistance, cannabis entrepreneurs would be wise to at least consult with an experienced patent attorney before filing to avoid pitfalls that can render a provisional ineffective. Engaging a patent attorney to prepare and file a provisional application can cost around $3,000 and up.
Protecting Your Cannabis Strains:
Utility Patents: The USPTO has confirmed that cannabis plants may be protected by utility patents. To date, issued cannabis utility patents have claimed plants with specific chemical profiles.
Plant Patents: Plant patents are a distinct form of IP protection that protects asexually reproduced plants, and the USPTO has issued at least one cannabis plant patent. Similar to utility patents, plant patents have a life of up to 20 years, and the invented strain must be both new and nonobvious. Additionally, the one-year filing requirement still applies, so a grower loses rights to file for plant patents for any cannabis strain that he sold more than 365 days ago. Finally, growers should be aware that plant patents are sometimes considered to have less value because they are directed to a single plant genome, rendering the right to exclude both narrow and hard to enforce.
Plant Variety Protection Certificates are issued by the US Department of Agriculture (USDA), and can provide their owners exclusive rights to seeds of a new crop for 20 years. To date, no cannabis certificates have been issued. The reasons are two fold: First, a seed deposit is required, and the USDA, a federal agency, has refused to accept any. Second, certificates protect only new and distinct sexually-reproduced plants that have stable progeny. Many cannabis strains of value are asexually propagated and therefore fall outside of these requirements.
However, following the passage of the 2018 Farm Bill, the USDA, on April 24, 2019, announced that it now accepts Plant Variety Protection applications of seed-propagated hemp varieties. Thus, cultivators of industrial and CBD-heavy hemp have a newly opened path to protect their IP.

Protecting Your Designs:
Design Patents: Design Patents protect ornamental designs for functional items. For example, while the functional aspects of a vaping device may be protected by a utility patent, the way it looks—or just specific aspects of its look—may be protected by a design patent. Design patents that claim only specific design elements are broader and may be easier to enforce. Cannabis entrepreneurs in the software space should note that design patents are increasingly used to protect GUIs, especially when it comes to animated user interfaces. The same basic rules of utility patents apply to design patents, except that design patents last for 14 years from issuance (rather than 20 years from filing) and provisionals are not available. Retaining an experienced patent attorney to prepare and file a design patent application can cost $1,500 – $2,500, largely depending on the quality of drawings already possessed.
Copyright: Copyright protection can be used to protect all manner of artistic expression, whether on websites, T-shirts, or cannabis-related products. While there is an area of overlap between design patents and copyrights, design patents may (if strategically prepared) be quite broad and therefore easier to enforce.
Protecting Your Business Secrets:
Trade secrets are very different from the other IP types discussed above. Your customer lists, older secret recipes, business plans, and similar proprietary information are often best protected by keeping them secret. Still, there is always a chance that a disgruntled former employee sells or reveals your secrets, an unscrupulous competitor hacks into your computer systems, or a contractor uses your data in an unauthorized manner. Although the law varies, virtually all states offer trade secret protections that can support or compensate you in such situations. Trade secret laws, however, are typically only effective if your business had already taken reasonable steps to protect its proprietary information. An experienced attorney should be counseled to ensure that your trade secret practices are adequate under your state's law, but uniform best practices include having all employees and contractors sign agreements that outline authorized and unauthorized data uses, having reasonable network security, and never divulging your trade secrets outside of signed NDAs.
Conclusion:
As the cannabis industry continues to grow and attract new market entrants, effectively securing IP rights has become a critical business task. Entrepreneurs who fail to assess and pursue appropriate IP rights early in the business cycle do so at they own peril. While thinking about patents, trademarks, copyrights, and trade secrets may not seem as urgent as making payroll and growing your profit margin, failing to promptly secure IP rights may undercut your business in the future, allowing competitors to rip-off the successful aspects of your business.
About the author:
Larry Sandell is a registered patent attorney with Mei & Mark LLP and has a decade of experience in IP law. He focuses his practice on drafting and prosecuting patent and trademark applications, counseling clients on strategic IP matters, litigation, and appellate practice. Larry has a passion for advising start-ups and other innovative companies, and has argued in the U.S. Courts of Appeal for the Ninth Circuit, the Federal Circuit, and D.C. Circuit. In addition to his legal practice, he is the CEO and General Counsel for a start-up medical device company.
Before entering law school in 2005, Larry fought for marijuana law reform, serving as Assistant Director of State Policies for the Marijuana Policy Project. He ran a successful ballot initiative signature drive in Nevada in 2004, putting legalization on the 2006 ballot; worked on Nevada's 2002 ballot initiative campaign; and coordinated medical marijuana lobbying efforts in state legislatures.
Larry can be reached at [email protected]
ATTORNEY ADVERTISING NOTICE
Please note that this article may be considered attorney advertising in some states. Prior results described on this article do not guarantee similar outcomes in future cases or transactions. The opinions expressed are those of the author and do not necessarily reflect the views of the Mei & Mark LLP (818 18th St., NW, Suite 410, Washington, DC 20006), its clients, Marijuana MomentTM LLC, or any of their respective affiliates. This article is for general information purposes and is not intended to be and should not be taken as legal advice.
This is a sponsored post by Larry Sandell of Mei & Mark LLP.
The Cannabis Industry's Most Influential Event of the Year
This is a sponsored post by the National Cannabis Industry Association's Cannabis Business Summit & Expo.
Become a part of the nation's fastest growing industry this July 25-27 as the National Cannabis Industry Association celebrates five years of bringing together the best and brightest minds at their annual Cannabis Business Summit & Expo in San Jose, CA. See for yourself why industry leaders are calling #CannaBizSummit "a powerhouse of networking and marketing opportunities." If you are interested in the business of cannabis, this is one event you don't want to miss.
Prices Increase May 21
"This summit is a once in a lifetime opportunity to meet with like-minded fellow cannabis industry colleagues." – Karl Keich, Executive Director at Canna Consulting Group
These days, it's all about who you know, and what better way to get to know people than in a room where all 7,500+ work in the same field? Having an impression on your peers significantly increases the chance for future opportunities and exposure, especially in such a tight-knit industry. We provide an unparalleled opportunity to create lasting business relations with cannabis executives from across the nation.
"Whether you're in lighting, whether you're into the manufacturing or the tech. It's all here, all relevant companies that you can do business with." – Damien Payne, Firesale
Whether you're interested in showcasing your products to an audience with the proven highest concentration of legitimate buyers and sellers in the industry, or looking to shop all your business needs, NCIA has got you covered. Shop the SOLD OUT 120,000+ square foot expo floor which features 350+ industry-leading brands displaying their latest products, services, software, and hardware in an effort to aid you and your hunt to solve your business woes.
"Hear from the best of the best speaking in sessions here." – Jeannette Ward, Director of Data & Marketing at MJ Freeway
Utilizing the knowledge of others gives you a professional competitive edge. You'll never have enough seniority that you know everything about your industry – especially an industry that evolves as rapidly as the cannabis industry. By harnessing and applying information gathered by your competitors, and keeping up with the latest best practices, you're sure to stay at the top of your industry. NCIA panels feature a diverse lineup of speakers from cannabis law, tech, and more. With more than 150 thought leaders in five purposefully-constructed tracks, you're sure to learn something new, and by learning directly from those who are paving the way for us to conduct business, you will receive the most up-to-date information about regulations and policies before the competition, conveniently placing you at the forefront of the industry.
"This show really unites people who are really trying to scale their business and really trying to be an innovator by collaborating with everyone else. NCIA might be the epicenter of the cannabis business-to-business realm." – Sergio Castro, Convectium
Strengthen this incredible community by learning how fellow attendees have continued their implementation of education and elevation of the industry. Mingle with like-minded professionals with similar business struggles and successes. Learn which strategies work and which aren't worth your time.
Advocacy. Education. Community.
These three pillars are at the core of the National Cannabis Industry Association. Since day one, NCIA has worked hard to create events that are simply unmatched in quality to ensure that you and your cannabusiness succeed. This three-day educational event is your opportunity to:
• Advocate for YOUR Business – There is strength in numbers; discuss YOUR business needs directly with NCIA as well as how you can make a difference in the movement to reform cannabis policy.
• Educate Your Team – By keeping up on the latest industry best practices, not only will you be enhancing your sales techniques, but you'll also be sure to stay at the top of the cannabis market.
• Strengthen Your Community – Together, through education and a strong sense of community, we can elevate this industry and eradicate the stigma around cannabis.
The Cannabis Business Summit & Expo experience is one unparalleled by any other industry event. NCIA is in the business of helping you grow YOUR business. Whether you're an industry pro or a emerging entrepreneur, arm yourself with the latest tips and tricks from across the industry. Tickets are going fast – Don't miss out.
Use Code MOMENT15 to Save 15%
Prices Increase May 21
This is a sponsored post by the National Cannabis Industry Association's Cannabis Business Summit & Expo.